Dr Till Richter, Buggenhagen
With 20 years of art collecting experience and a PhD in art history under his belt, Till Richter moved on to higher and better things. He is the founder and director of the Till Richter Museum, which  strives to provide a platform for young and upcoming artists practicing in all medias and from all nations. Based in a 19th century manor in the Baltic Sea in Germany, the museum stores an impressive and large art collection of more than 200 works in one of the main touristic parts of Germany. Additionally, having an interest in the art world's developing trends, he is also an independent curator, arts writer and critic, anticipating a career in academics that will allow him to shape a future generation of art historians.
Till Richter speaks with Larry's List about the upcoming exhibitions at his museum and how his academic background sets him apart from other collectors.
Collector Name: Dr. Till Richter
Location: Buggenhagen, Germany
Started collecting in year: First works around age 18 in 1990
Focus of collection: International Contemporary (after 1970) (all media)
Own museum: Yes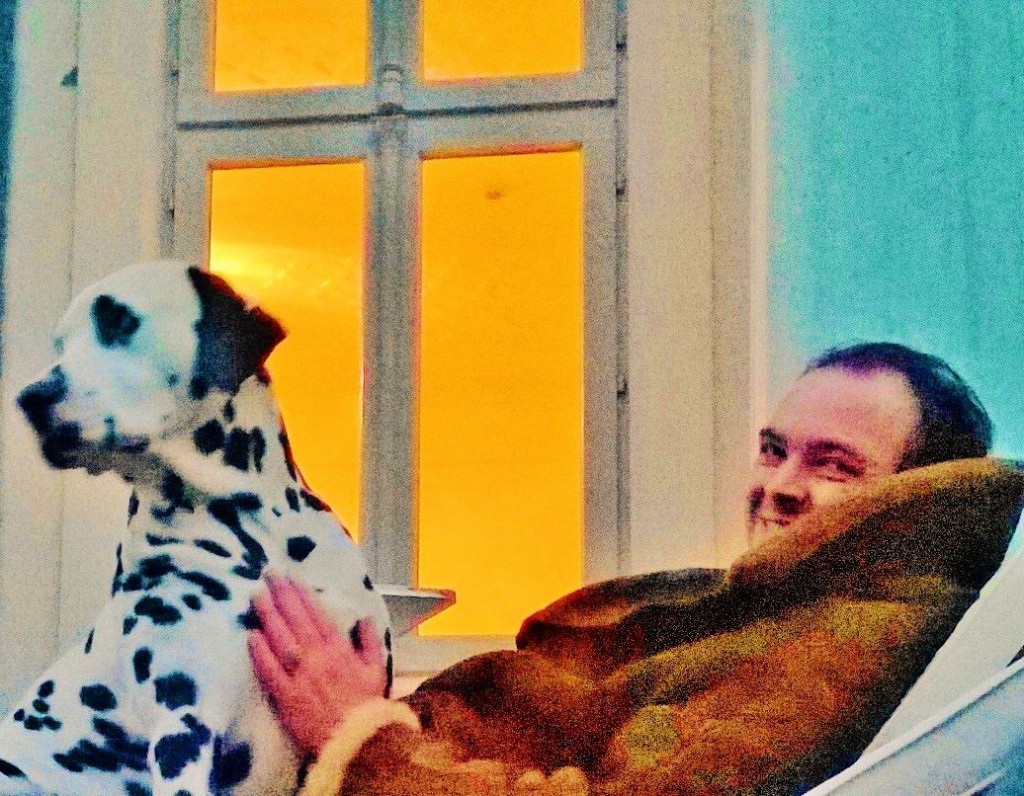 Thoughts on Collecting
How did you get into the sphere of visual art?
My parents and grandparents took me to every museum and church they could find while on family trips. I didn't used to like it very much but I think it was still informative. Then, around the age of 14, I took an interest in art myself, so I started organising outings to nearby museums instead of going to the mall with my friends.
When did you start collecting art? What made you want to start?
At the age of 18. But I got the collector virus long before such as for toys, stamps, music, etc. The hunter and gatherer experience is something very essential to all humans but some people are more inclined to it than others.
What is your motivation behind your collecting? Do you have a mission with your collection?
I mostly want to find really young and undervalued artists where I see a lot of potential for growth on top of already high quality, artistically speaking. The mission is more about  making the collection publicly accessible rather than it being about the collecting activity. The value of art lies in it being appreciated by people. It is a pity that most art is either in private collections (meaning away from the public eye) or in museum storage. There are many untold stories and unseen pictures.
What do you collect in terms of theme, genre or artists? How would you describe your personal taste in art?
Many people who comment on the diversity of my collection say they find it bewildering. As amateurs, they are unable to see the guiding principle. However, most people involved in the arts pick up on it right away. I have a strong penchant for art that is special in terms of materiality, structure and process or concept. If an artist used an extraordinary material  creating an unusual surface structure, which is built up in either a technically challenging or in an interesting conceptual way, it will appeal to me. I am thinking of Russian artist Lev Khesin for example who paints with silicon, a material highly unsuitable for painting. He either uses it like oil paint in translucent layers or creates a high relief that would be impossible to do in oil. Another example would be the Mexican artist Miguel Aragon who uses a laser to cut or burn a photographic image into a piece of cardboard, which then serves as his print matrix, shaped by the ashes of the burnt cardboard. My taste goes towards the serious. The Cuban curator Taiyana Pimentel once said that my taste was a very German collection: "There is not one happy picture in there". I do indeed dislike the whimsical. There are comics more serious than some art. Art is not a joke. It can be funny and brilliant and it can make us laugh. That's all good, but it needs some gravity and relevance beyond that of a one-liner.
What was the first artwork you purchased?
It was a beautiful sculpture by Gerhard Mantz. I was 17 and he was 37. At the time, neither of us could've known that he would become an established artist and that I would open my own museum. The retrospective of his work we are having from April to August 2015 includes that piece and others from that time as well as some of his latest creations that have not been shown before. It was wonderful to work together.
How many artworks do you acquire per year?
Very variable. It could be one or two or twenty.
How many artworks are in your collection?
Over 200 and rapidly rising.
Where do you display your collection?
At the Till Richter Museum at Buggenhagen Castle, an 1840 manor house next to the Baltic Sea on the north-eastern coast of Germany.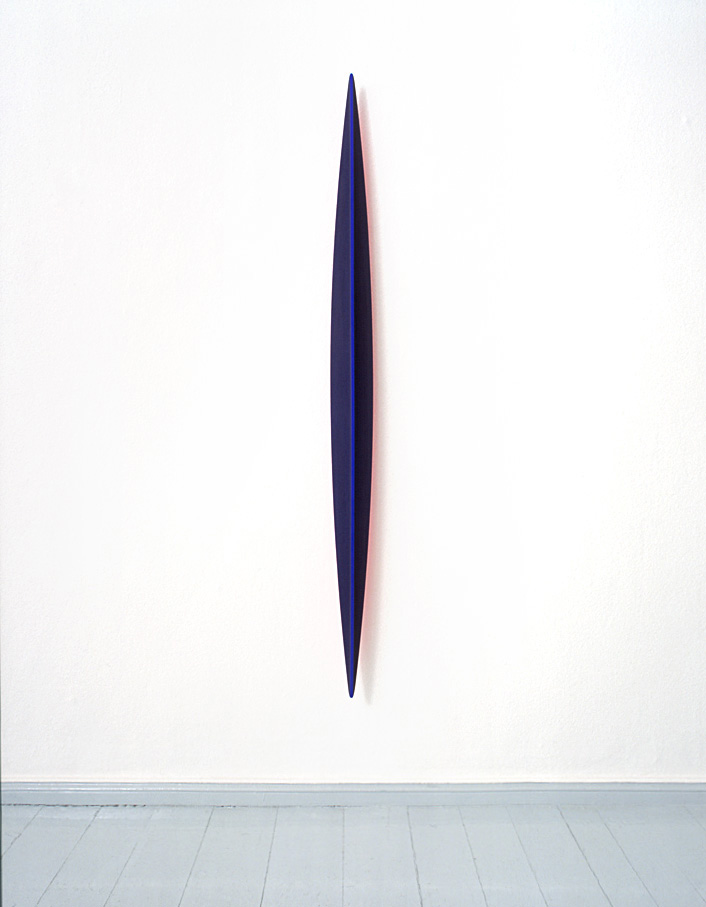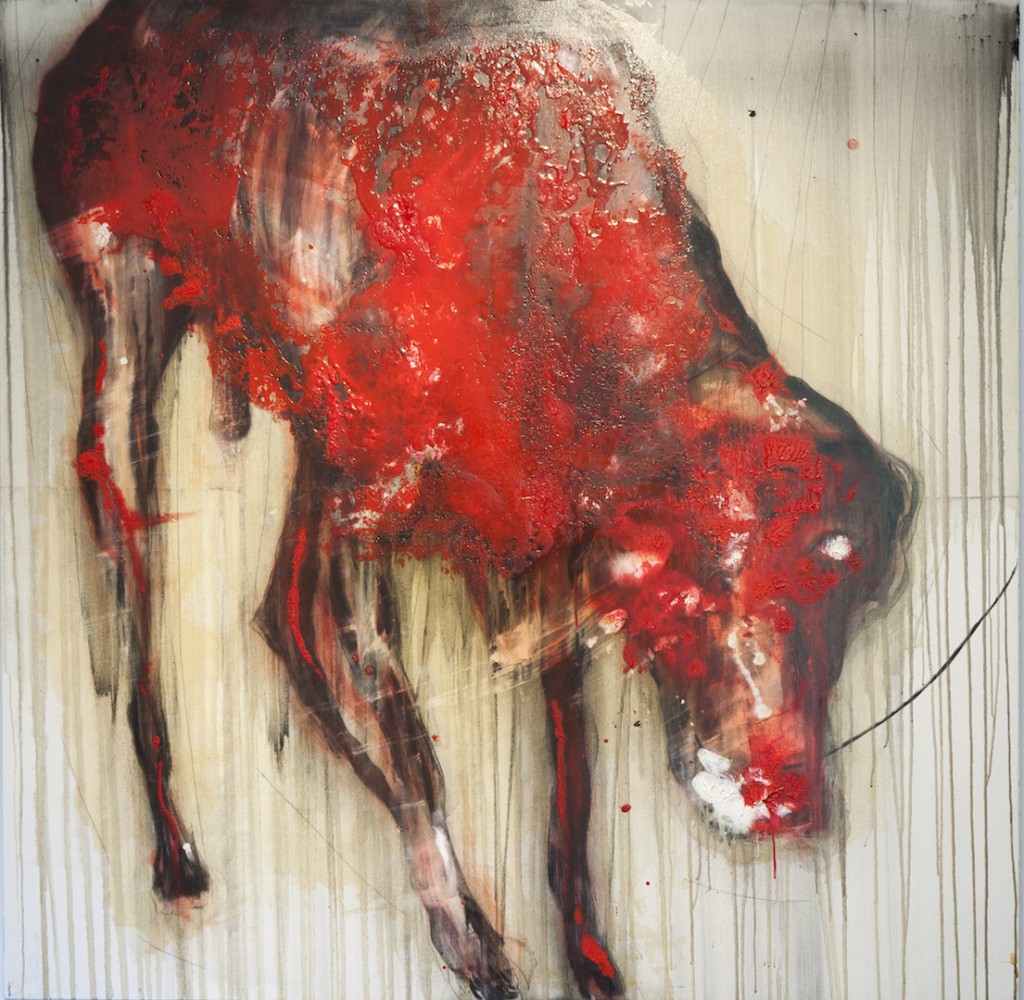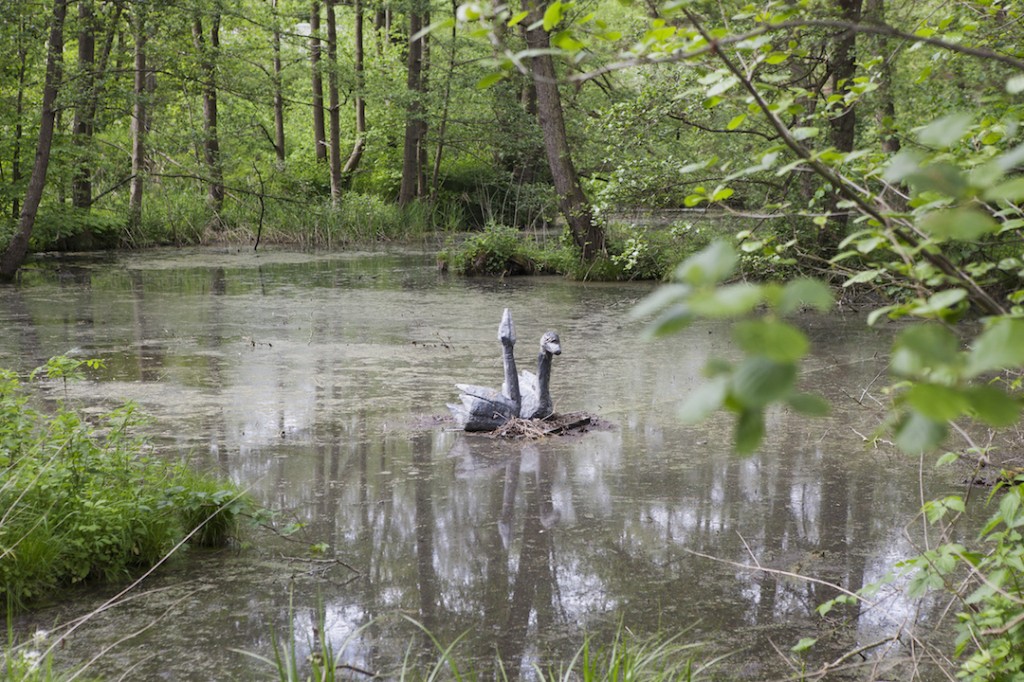 Do you have a favourite artwork or artist?
Not really, but there is a wonderful piece by the Catalan painter Gregorio Iglesias Mayo that is particularly dear to me. It is a giant, gory, bloody red dog. It is frightening and endearing at the same time because it shows a suffering animal bearing in it not only the suffering of mankind but also the hope of redemption and healing. I have not met one person indifferent to it.
What is the next piece you have your eye on next?
If I told you, I'd have to kill you. Just kidding, of course. I can't really tell. With the fantastic landscape and nature around the museum and our generous grounds, I would love to get a little more landscape art. In fact, Uwe Schloen has just finished an installation with two lead swans on one of our lakes. It's gorgeous and that lake once really did have swans on it.
Are you a spontaneous buyer? What is your collecting strategy?
Yes and no. I have to find the work and the work has to find me. But once that is done, things can happen rather quickly. Other times things haven't happened so quickly. I once had to wait seven years for a work.
Strategy is such an investment term. Not sure if I like it. I might call it preference because strategy implies a target. Yet collecting art is not a race with a target. It is a passion that enriches my own life and the lives of others. I enjoy floating freely on a very large ocean more so than looking for a pond where nobody else is fishing in and to then go deep-sea diving in that pond. If you want to build a coherent collection quickly, I recommend looking for the pond or niche and going deep. Personally, I like the freedom of the ocean and the diversity of the creatures in it.
Where are you finding the most exciting art today? 
It's everywhere. You just have to get out there and keep your eyes open. Granted, that is not easy without becoming blasé or frustrated because there is simply too much out there. Filtering and processing is the real challenge in a time of acceleration and intellectualisation.
Do you attend and/or buy at art fairs or art auctions?
Yes to both.
Have you made any collecting mistakes along the way?
It's only a mistake if you are not convinced from the bottom of your heart. I don't buy if I am not convinced. I don't even accept it as a present.
What kind of relationship do you have with the artists you collect? Is it important to you to meet the artist?
I often have a very friendly relationship with the artists and I consider it a precious privilege to know the artists personally. This is  more important to me as an art historian. It's the wonderful thing about contemporary art. The artists are actually your contemporaries, which means you can ask them questions and thus not only increase your own appreciation but as an art historian you also get the perfect record.
Do you rely on art advisors or how else do you make your decisions concerning purchases?
I rather give advice to others using the 3 C Model of art evaluation with art historical and market criteria that I developed as part of my doctoral dissertation. It is quite simple and it is the method I use for making up my own mind as well.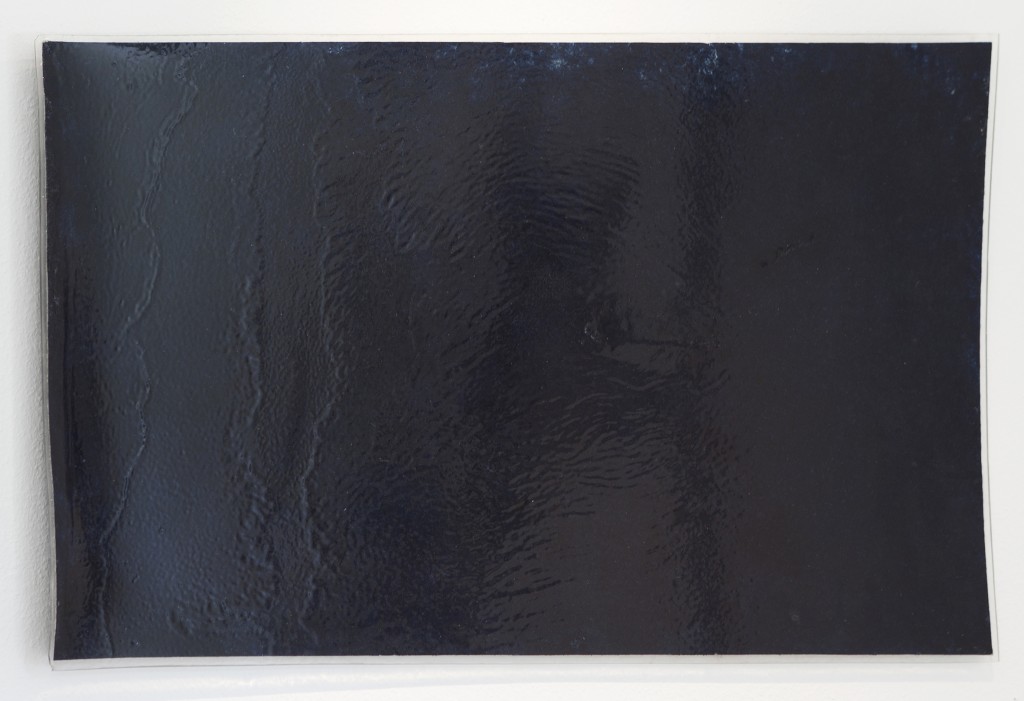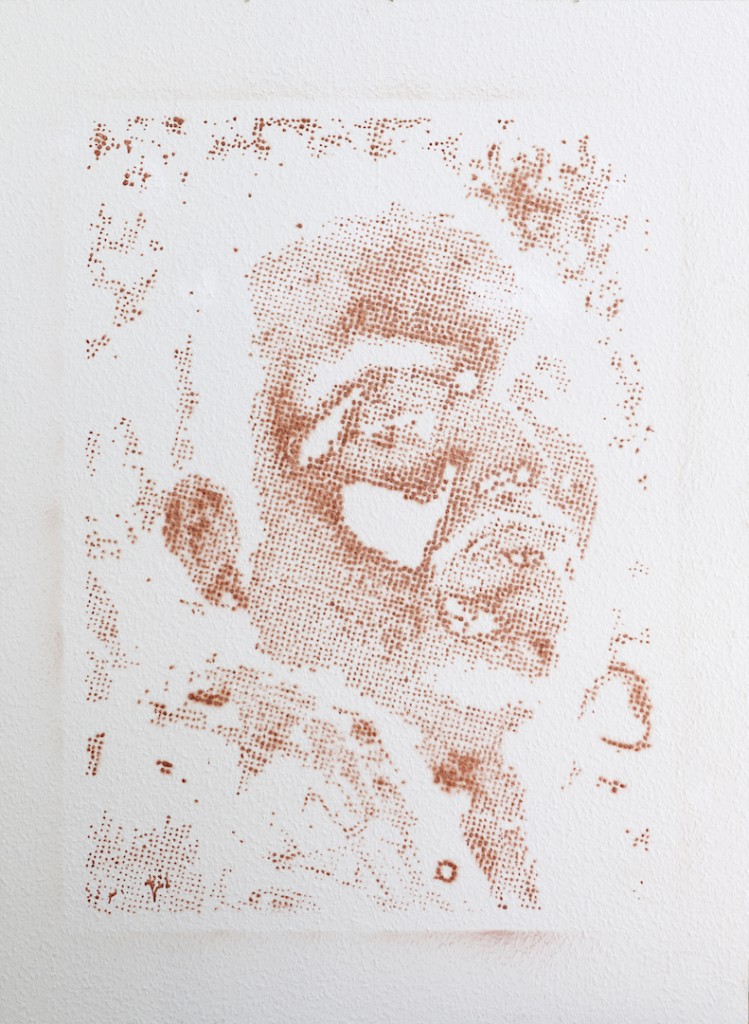 Thoughts On the Art World
What do you hope to bring to the art world with your strong academic background in art history?
I am not sure if the academic background alone would be sufficient to make a contribution. What sets me apart from other art historians but also from most other collectors is the combination of an academic art history background and the intimate knowledge of the creative process and inspiration from my first formation as a fashion designer. It means I can think like an artist, feel the creative process, see the next step and at the same time, I can look at it analytically like an outside person. It makes for some wonderful discussions and collaborations that go far beyond the ordinary curator/collector/ art historian – artist relationship.
Which art collection(s) do you admire or inspire(s) you?
There are three.
1. Peter Ludwig for the sheer size and also for the quality of it. It's amazing what one or two people can do with the right education, a good eye and, last but not least, a good bit of money.
2. The collection of Count Panza di Biumo for its focus and courage.
3. The collection of my former high school director, Jupp Eisele who, as the director of the local art association in the small town of Ravensburg, brought people like Gerhard Richter or Sigmar Polke to the city when they were not the household names they are now. He is a true pioneer with an excellent eye for quality.
What are your thoughts on the art scene in Germany, and how do you see it developing, especially after the Gallery Weekend in Berlin, which occurred beginning of May?
Germany has always had a plethora of excellent artists. We almost take that for granted and we shouldn't. What is new is the relatively large collector base the country has grown into the past decade. There is an entire industry linked to it and it warrants a minimum of diversity which can be increased by having decentralised events like the gallery weekend.
What is your advice to young and fresh collectors?
Only buy what you love. There is so much good art out there that you don't need to buy what someone else buys or tells you to buy. Choose your own. Only buy with money you can afford to loose. You will be rewarded many times over.
Can you name three emerging artists who should be on our radar?
Juliane Tübke, 29, German, lives and works in Berlin, who does sculpture, photography and painting. Despite being still in school, she is already very mature but creates fresh work.
Miguel Aragon, 35, Mexican, lives and works in New York City. His printmaking is as poetically powerful as it is technically astounding.
Gregorio Iglesias Mayo, 49, Spanish, lives and works in Catalonia. In my eyes, he is one of the top ten painters on the planet today and I couldn't even name 9 that are better, just perhaps seven or eight that are as good.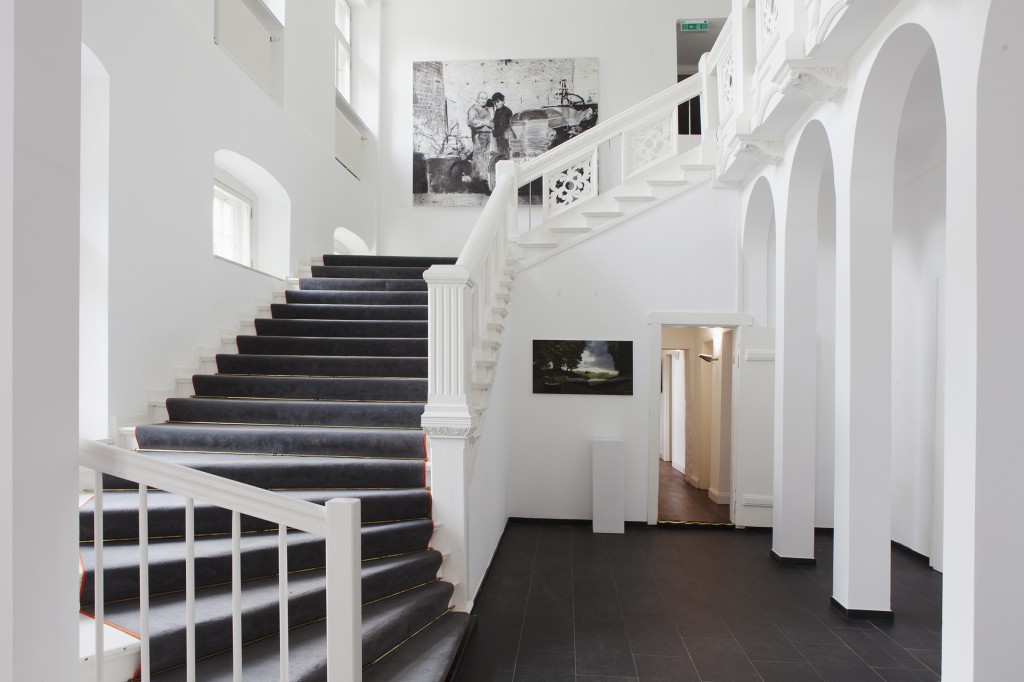 Till Richter Museum
What was your motivation behind opening the Till Richter Museum?
There is no single motivation. In a way it is a dream come true. It is a logical thing to do for someone who is not only an art historian but also a collector. It's like a physician who opens his own practice after first studying for a long time and then working in a hospital. Perhaps the main motivation is to share the joy and to educate people about art once you make it accessible.
Why did you choose to open the museum in Schloss Buggenhagen, Germany?
The place is gorgeous, it lends itself to displaying and to making art. It's situated between the two biggest German cities which are also the most important ones for contemporary art. Although it is hidden away, it is very close to one of the main tourist attractions of Germany: the island of Usedom on the Baltic Sea. When guests ( I prefer that to visitor) come down the linden tree alley, they leave their world behind and enter into a new world. When they go back, they take a little bit of what they just discovered into their world and they spread it. It's a fruitful endeavour.
There are more and more private museums developing. Is it today necessary to have a private museum? E.g. to get the best artworks?
No.
What projects do you have in store for the museum? Any future exhibitions or acquisitions you can mention?
I would like to collaborate more with other institutions. We are doing just that in 2015/16 with a huge project involving the Historical-Technical Museum of Peenemünde, the place Wernher von Braun built the V-2 rocket.
We are in the project stage for an exhibit of Cuban artists Jose Bedia, Arturo Cuenca and Angel Delgado. I hope it materialises. It's a lot of work and it would be nice to find partners.
I have been lusting for a sculpture by Axel Anklam for a long time. If I wait any longer, I won't be able to buy one anymore.
Read more about:
Some of the artists he collects: 
You can also read this interview in Chinese on Artron.net
Claire Bouchara