Kelly Ying isn't just a pretty face. From previously working in the fashion industry to being a former gallery director, Ying is an active collector and the co-founder of ART021: a fresh new art fair in Shanghai, which will begin its 3rd edition this year. With the aim to connect a new mix of Chinese collectors with spaces in China, ART021 is already attracting international names and leading galleries. Kelly Ying is also the wife of  collector David Chau (Zhou Dawei), who is himself much involved in the art scene in China, supporting various galleries and cultural institutions. Her collection consists of contemporary artists coming out of China, who are of similar age to her. However, until recently, she has branched out to younger international artists.
Kelly Ying spoke to Larry's List sharing her thoughts on the emerging Asian art scene as well as the blossoming of young Chinese art collectors.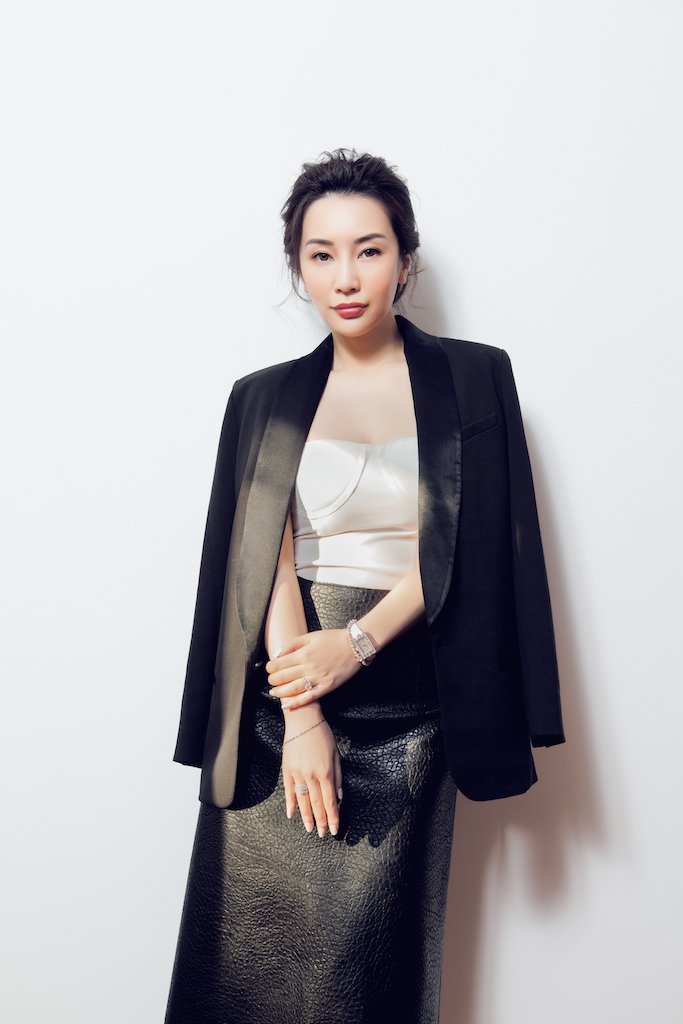 The Collection
Originally working in the fashion industry, what made you want to start collecting contemporary art?
My family played an important part in influencing me to start collecting contemporary art.
What is the main motivation behind your collecting?
My curiosity.
What is your focus regarding the artists in your collection? Are you more interested in emerging or renowned artists?
My aim is to be a comprehensive collector, so I pay a lot of attention on both emerging and established artists. However, some superb pieces by really good artists are sometimes scarce.
What was the first artwork you purchased? Why?
It's an abstract portrayal of me, drawn by a student of Sichuan Fine Arts Institute.
What is the most recent piece of art you have purchased?
It's a piece of work by young artist DONG Dawei. I bought it from Galerie Perrotin 4 weeks ago.
How many artworks do you own?
I have never actually counted them.
Where do you display your collection?
Currently in my home and in my office. We are also doing a project with our collection in our private space. However, the space is quite big so we will need time to prepare in terms of design. It will be open to the public and it will be non-profit.
Have you ever presented your art collection publicly?
Twice a year, I organise a collector organisation event, where I volunteer each year to help the collectors of the organisation hold very high quality exhibitions. We have a renowned curator who helps us plan the scheme, the theme and invites collectors to display their art collection. Those two exhibitions are the ART021 Contemporary Art Fair in Shanghai and the Art Beijing in Beijing.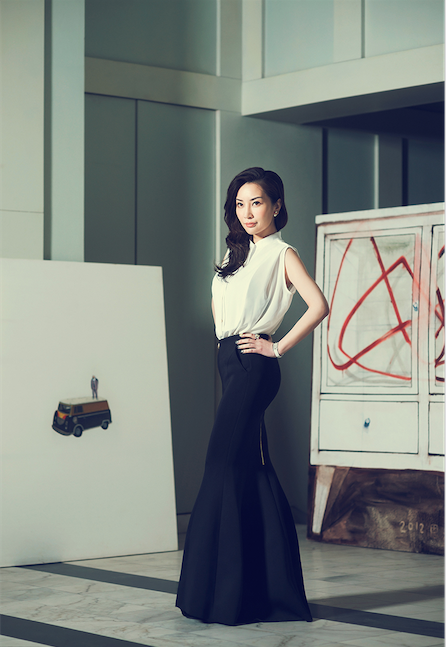 Is there any kind of artwork that can make you write a cheque without hesitation? 
Not really, no. I think the most interesting thing about collecting is the exploration, not the possessing. When I'm about to buy an artwork, I always do some research and then decide.
What is your most treasured artwork? 
Each artwork is precious to me; each of them give me a unique emotional feeling.
What is your biggest regret regarding collecting?
No regrets for now.
How important is it for you to meet the artists who created the artwork?
It's very important. I always talk to them in person before I buy their artwork.
Do you rely on art advisors? If not,  how else do you make your decisions concerning purchases?
No, I don't. I mean, of course, I do sometimes like to be guided by the opinions of specialists and from that I try to gather more research. But in the end, I make the final decision.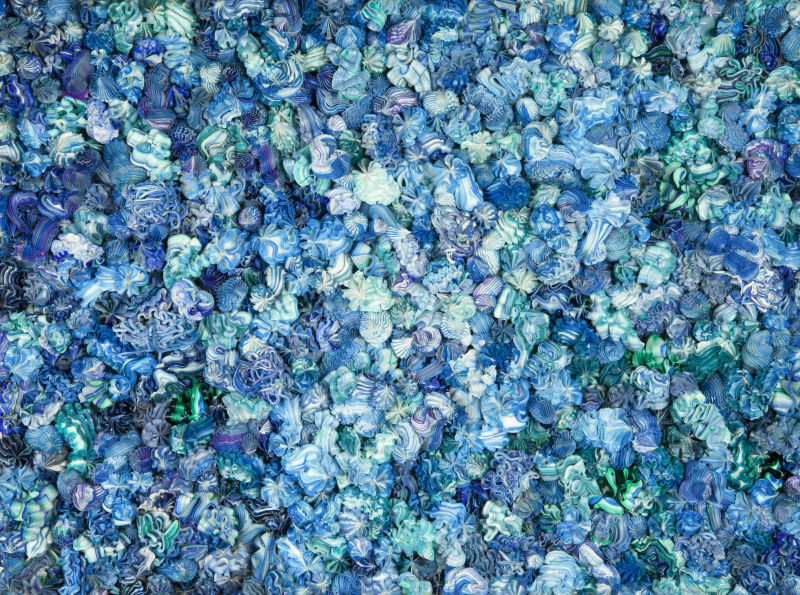 Thoughts on the Art World
What was your happiest moment being involved in art? 
I have made more new friends. Art helps me open another door to my life.
Who inspires you in the art world?
My husband.
How do you foresee the Shanghai art scene developing?
All kinds of art will be flourishing in Shanghai.
Many art fairs are making their way to Hong Kong in less than three weeks such as Art Basel Hong Kong and Art Central. Will you be travelling there? If so, what will you be looking for?
Art Basel Hong Kong is a grand annual meeting. We will definitely be there. However, I still cannot decide what kind of art or theme I will buy. Attending the event itself will be a quite pleasant experience. Besides, I do not want to go to a fair with such a strong purpose. I want to be surprised. With this mentality, I can always find something surprising and interesting.
There's an increase of younger collectors arriving on the scene in Asia. What impact do you think this will have on the international art market?
It is a very good sign! The young collectors and the young artists can grow together. It can also inject great energy to the art market! The art world itself is constantly innovating and developing in circles.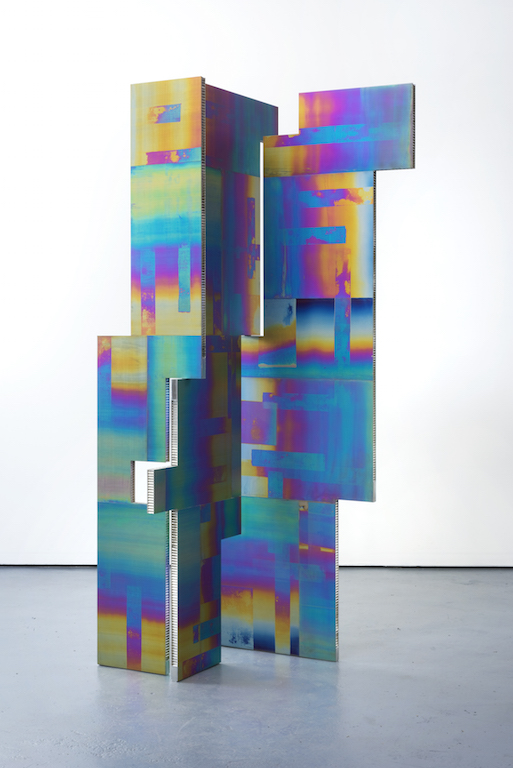 What advice would you give to young and fresh collectors?
They should try their best to see more and to listen more. Do not start to collect in a hurry. They should not trust someone or any kind of theme completely. They need to collect more information comprehensively and find their own position in the mainstream art circle.
Can you name three emerging Chinese artists who should be on our radar?
LIU Wei, XU Zhen and HAO Liang.
What are you especially excited in regard to art in the next 12 months?
Art Basel Hong Kong, the ART021 Art Fair which I am the founder of, La Biennale di Venezia, MET Ball, and NY Frieze.
Read more about: 
Artists she owns
Recent acquisitions
Claire Bouchara