Inside Espacio SOLO, a museum located in Puerta de Alcalá, Madrid, is an international collection of contemporary art named Colección SOLO, with artists from 28 countries. Both were created by Ana Gervás and David Cantolla, with an aim to contribute in developing and promoting the art and artists of our times. The circular, labyrinth-like structure of Espacio SOLO is an invitation to lose one's way, to gradually discover each different room and experience what is happening inside.
LARRY'S LIST has talked to both founders and collectors, Ana Gervás and David Cantolla, about their latest purchase of a work by David Altmejd, how they had missed a work by Li Xiaofeng and were able to purchase it four years later, the motivation behind establishing Espacio SOLO, as well as their five-year goal to open a new space in the centre of Madrid.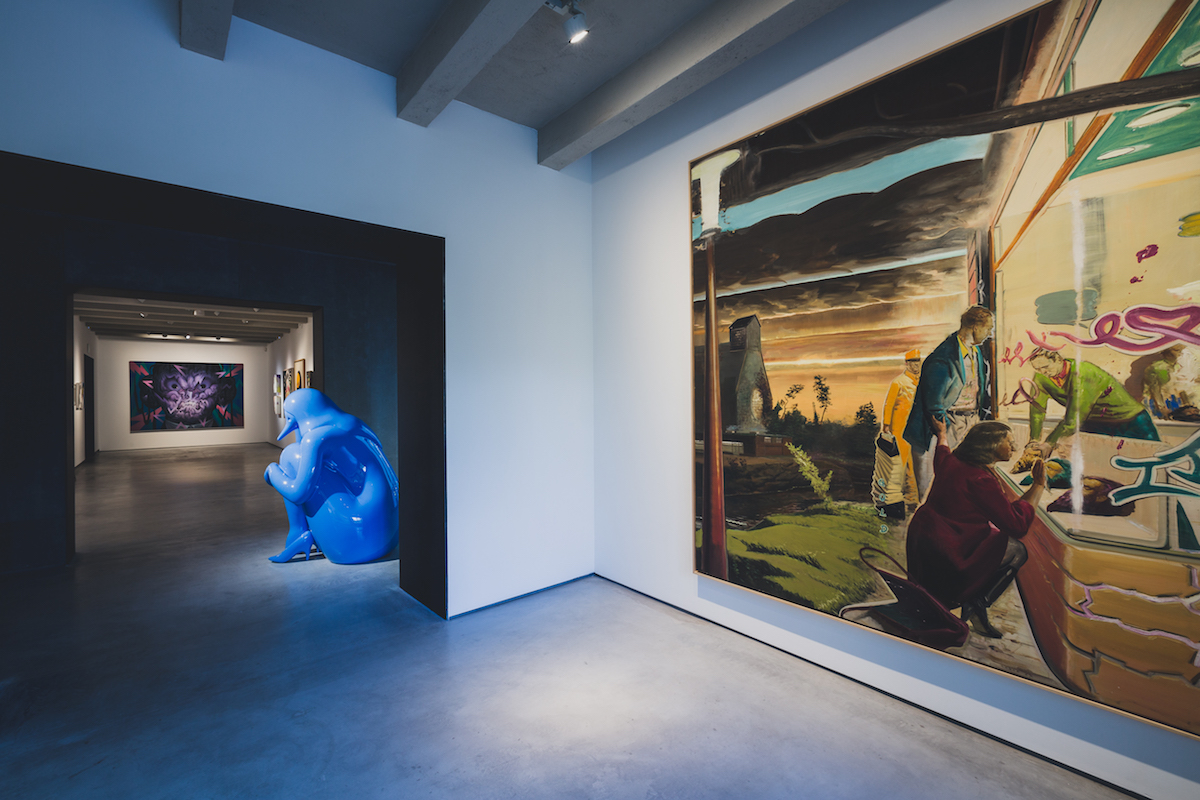 Collecting
What made you want to start collecting art? What is the main motivation behind your collecting?
Ana (A): SOLO traces its beginnings to an important event in our lives—heart surgery—which transformed our outlook, very focussed on business until that point. That new start and increased awareness of the fragility of things made us redirect our projects in a more altruistic and humanistic direction. As we came from a background in technology and the creative industries, and David in particular had studied Fine Arts and collaborated with different artistic collectives when he was younger, we decided to launch this arts patronage project.
What started out as a small-scale journey that aimed at getting to know different artists, supporting them, and searching for inspiration together, turned into a much bigger endeavour to which we now dedicate practically 100% of our time.
When did you fall in love with a piece of art? What was it?
David (D): In my case, when I studied Fine Arts, there were three artists that fascinated me: Bacon, Picasso, and Juan Barjola. When I sold my first company 20 years ago, I had a bit of money, not enough to buy a Picasso or a Bacon, but just enough for a Barjola. I was crazy about Barjola.
The piece portrays a woman and, with time, I've realised that it also symbolises for me the feeling when you first start collecting—all that anxiety you experience at the beginning, when you're acutely conscious that a work has really made an impact, but that you can easily miss out on ever seeing it again.I love my Barjola, but it's not at all his best piece.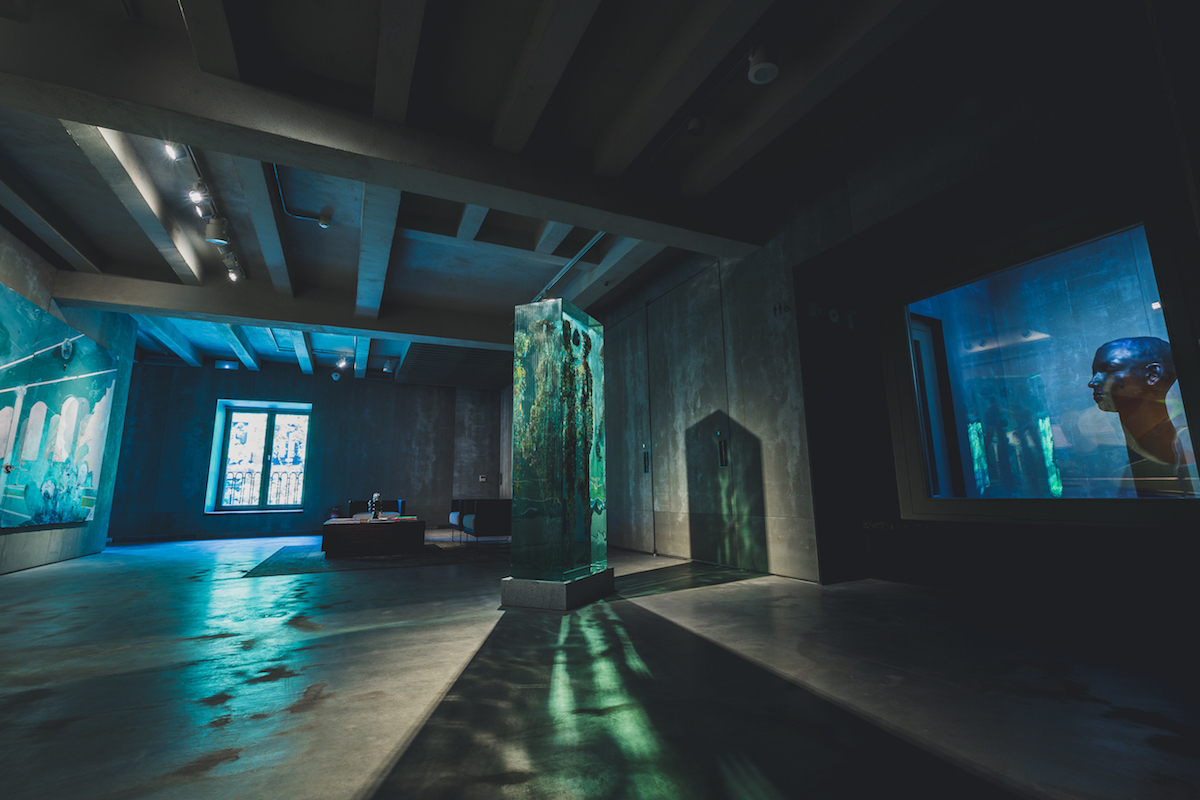 What is your focus regarding the artists in your collection? Why are more interested in emerging artists?
A & D: Although SOLO features established names that provide the backbone of the collection, such as Neo Rauch, Keiichi Tanaami or Peter Saul, in terms of patronage we're centred on support for emerging artists and for the living fabric of the international creative arts scene.
From our perspective, this focus on new creative talents is key to SOLO's mission. We're centred on helping new artists to move forward, spotlighting those parts of the "conversation on art" that are not so visible, those artists that could form part of the "bigger artistic picture" but are not yet inside.
Is there any particular type of art that has consistently attracted you, or anything that unites all the works you have acquired?
A & D: SOLO's initial focus was on the kinds of artistic expression that surrounded us in our day-to-day life, such as manga, experimental electronic music, and animation. Since then, it has grown around the concept of the diverse connections that exist between different creative, cultural and aesthetic trends across the planet. Those connections existed in the past but are now much closer, and for us it's fascinating to narrate them by searching for common ground in the works that make up our collection. In this contemporary story, new routes are appearing all the time, from those grounded in popular culture to others deeply rooted in the past. SOLO aims to bring them together, to tell a story of our times that gradually keeps on growing.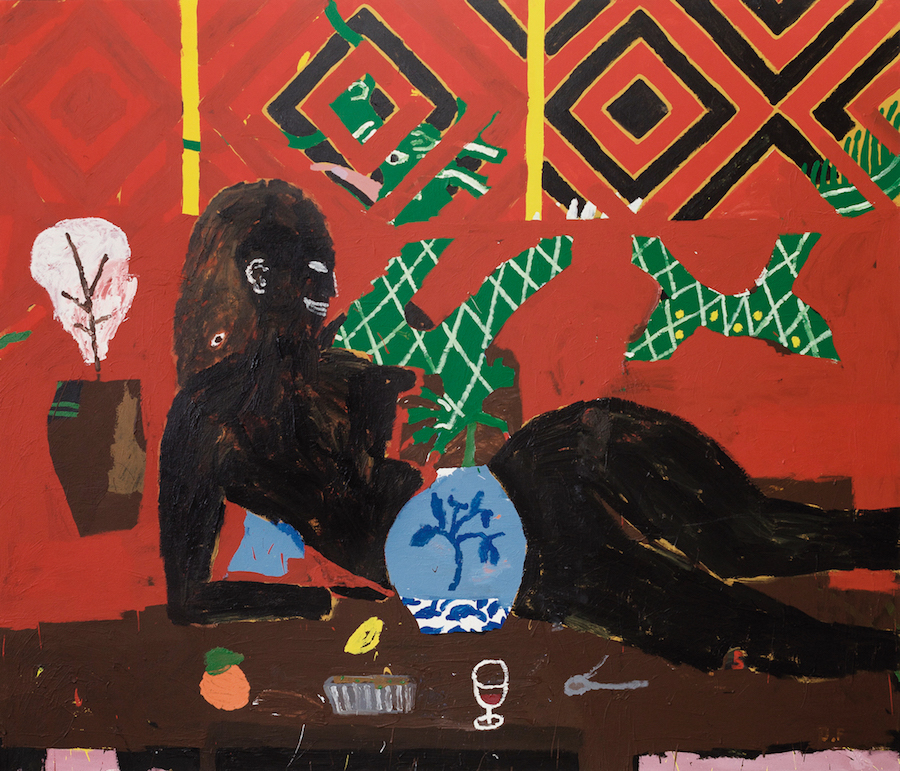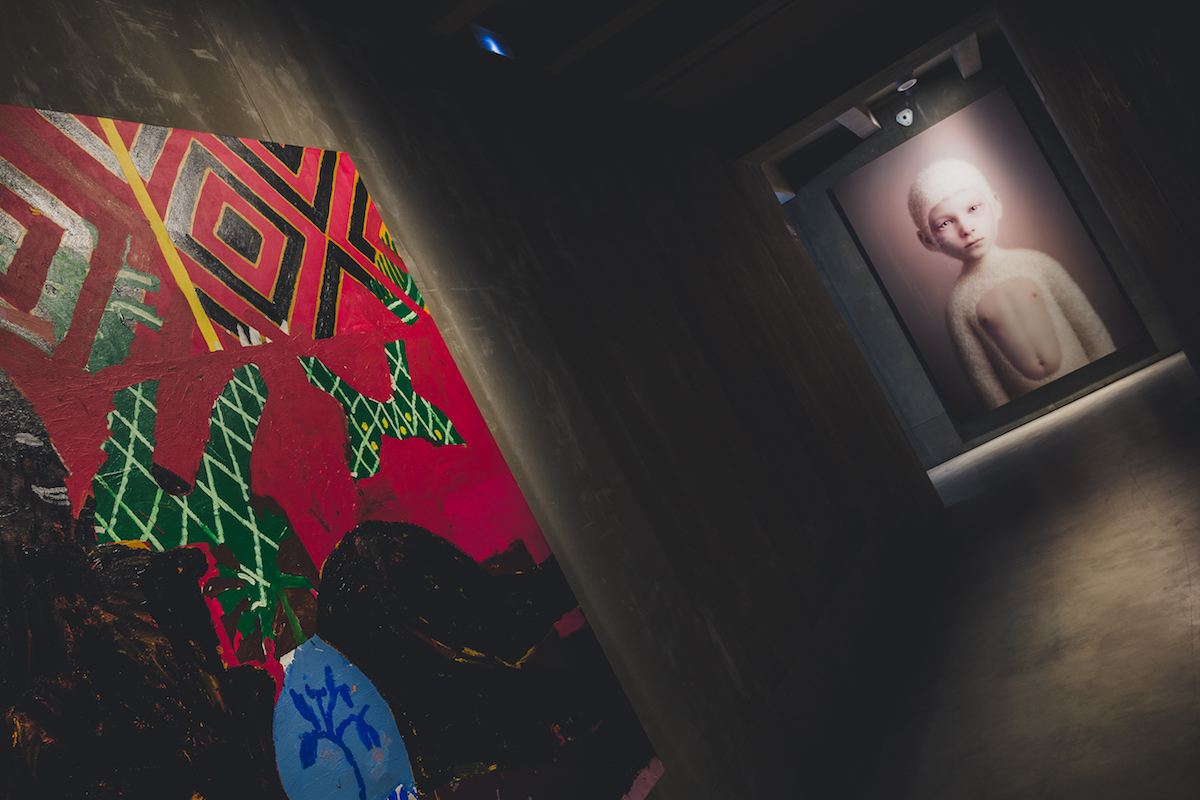 What were the first and the latest artworks you purchased?
A & D: The latest work we've acquired is a piece by David Altmejd, purchased from White Cube, and the first was a work by Tim Biskup.
How many artworks do you own? Where do you display your collection?
A & D: The collection holds almost 700 artworks. Some 150 are on display at Espacio SOLO, our private museum in Madrid, while others are housed at the SOLO artist residencies in Madrid and Cantabria and in our own home.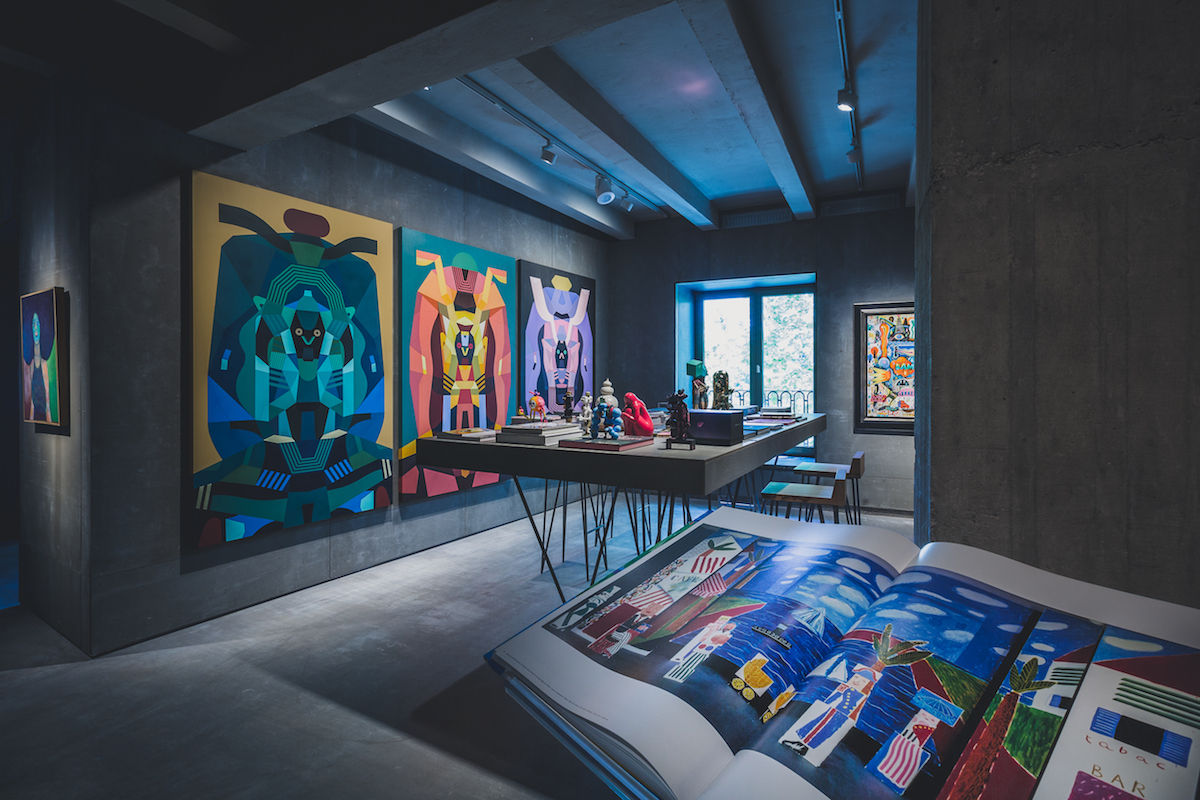 What considerations guide you to make a purchase?
A & D: We look for artists who are exploring untrodden ground within the story we're relating on the present day, and the connections that somehow link us all. Mostly, we invest a lot of effort in supporting emerging artists.
What is your most treasured artwork?
A & D: There are pieces which are special to us because of who created them, like those by Neo Rauch or Keiichi Tanaami, and others which we treasure because they were commissioned works and form part of our personal history, such as those by Mu Pan or High Fivesies by Ryan Heshka. There are also important works, like those by Danny Fox and David Altmejd, that are able to transport us to different worlds, as well as AI art pieces by Mario Klingemann and the sound art of Koka Nikoladze, which explore new formats, materials and means of expression.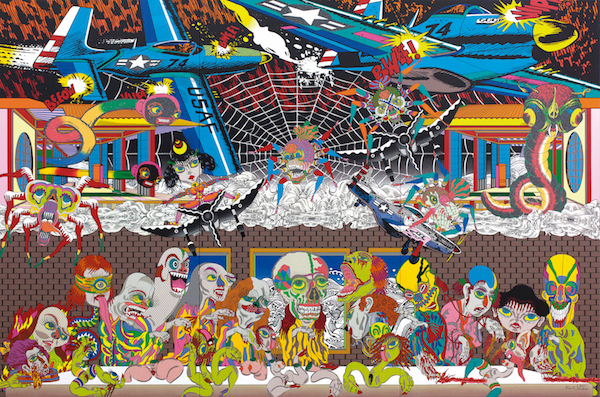 How important is it for you to meet the artists who created the artwork?
A & D: The answer to that question has varied over our experience as collectors. At first, it seemed very interesting, and then later we began to raise issues about the work versus the artist. In the end, taking into account that our project focuses to a great extent on artist support, our relationship with artists is inherent to our mission. Although questions remain, these are gradually being answered as the collection grows.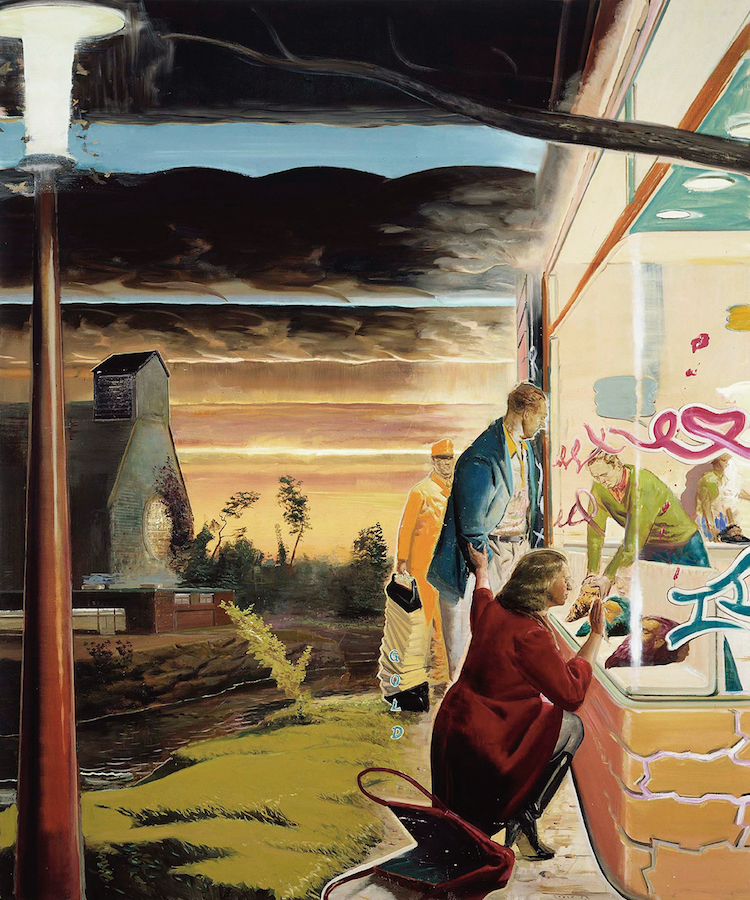 Espacio SOLO
What is your motivation behind opening a private museum?
A & D: One of our aims from the outset has been to share Colección SOLO with the public, and we show a significant part of the collection at Espacio SOLO, a private museum located in the heart of Madrid, at Puerta de Alcalá. Espacio SOLO is close to the city's Prado, Thyssen, and Reina Sofia Museums. Last year, it won the Madrid College of Architects Award and houses a rotating selection of works from our permanent collection, along with temporary exhibitions. Guided public visits are available free of charge and can be booked on our website. 
On your collection's website, it says, 'public access to contemporary art is central to Colección SOLO's approach.' Why is it important for you to share your collection with the public?
A & D: SOLO's mission is to support artistic creation; and in our efforts to contribute to the fabric of the international art scene, it's essential to show our works, to put them in the public arena and share them. What's more, from our own, very personal viewpoint, we see art as a tool for inspiration and feel that we have to share our collection. We see ourselves only as temporary caretakers of these artworks.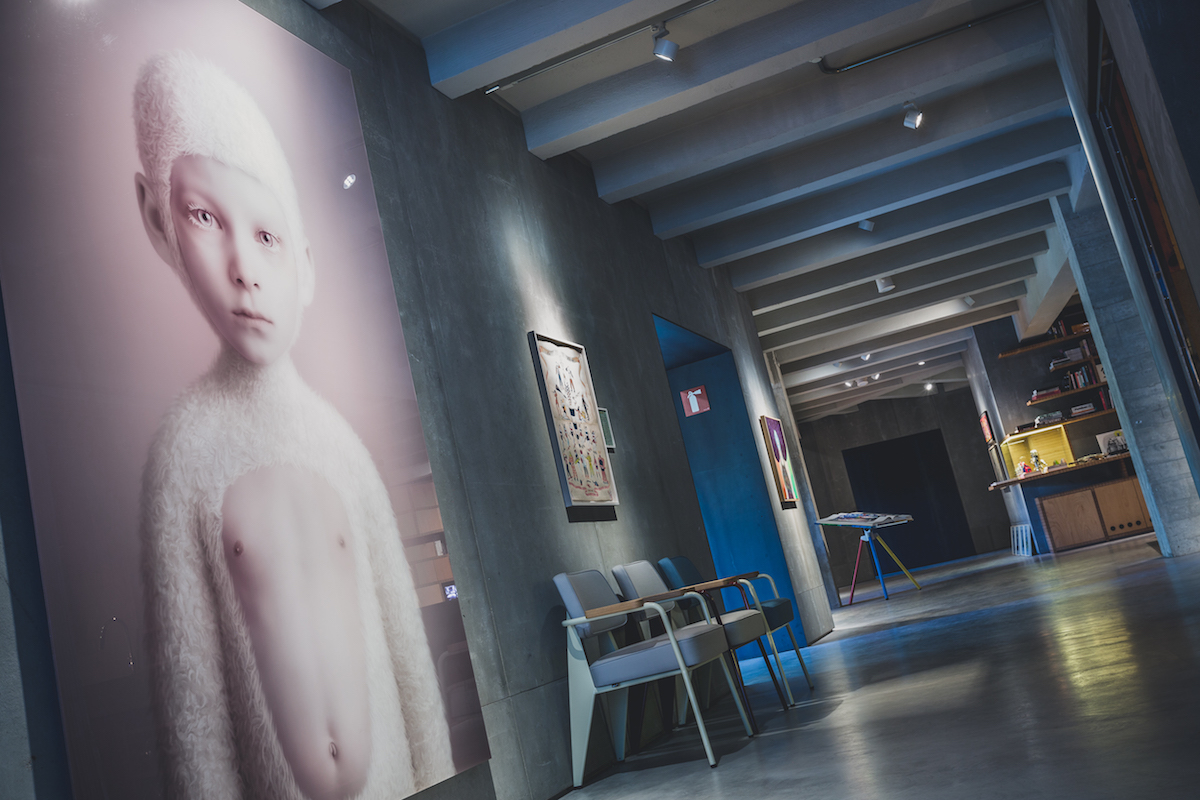 Why did you choose this location for opening the museum there?
A & D: Espacio SOLO is situated in one of the most important squares in the city of Madrid, Puerta de Alcalá, very close to the Prado, Thyssen and Reina Sofia Museums. We feel that the artists supported by SOLO deserved a prominent and privileged location such as this.
We're currently working on an ambitious plan to open a larger, second space in the centre of Madrid.
How do you support emerging artists through this private museum?
A & D: Some 70% of SOLO's time and energy is dedicated to artist support, through a wide range of projects, from commissioned pieces and our two artists' residencies in Spain, to prizes, annual grants, and the development of structures to assist in the production of new works.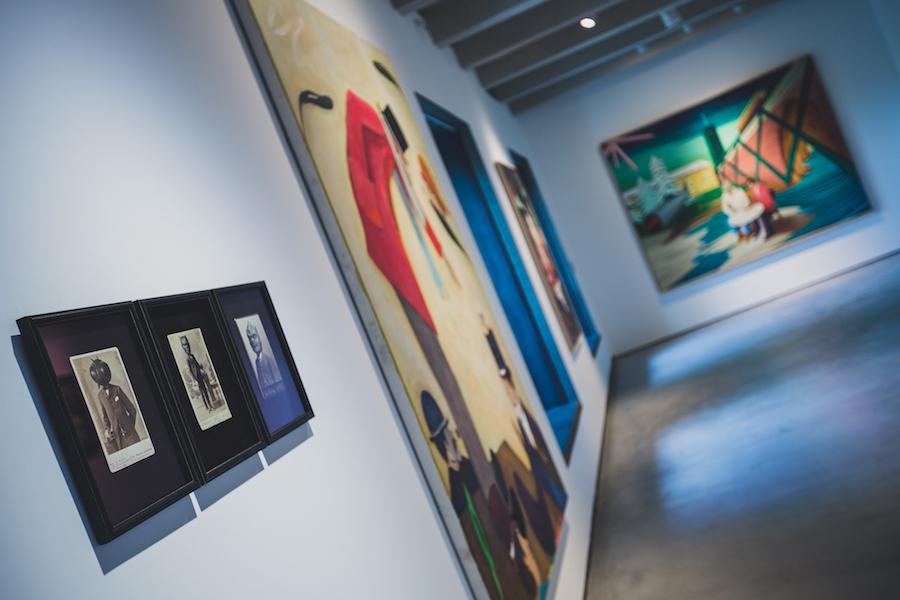 What is the mission of the museum?
A & D: The mission of SOLO is to support contemporary creation and, as part of that, we regard it as essential to show our works, to open our doors and share. What's more, from a very personal perspective, we see art as a way to inspire, and so considering that, we have to provide access to our collection. In this sense, it was fundamental for us to create a museum such as Espacio SOLO in the privileged location that we feel our artists deserve.
What are the ways to achieve this mission?
A & D: For SOLO, artist support is practically our fundamental mission and we develop this through different areas of activity. We commission artworks, which grow the collection, but which are also linked to specific, independent projects. We also offer artist residencies, grants and assistance in communicating artists' projects, along with tools and structures to help the development of new works. A museum like Espacio SOLO is key, providing visibility for the artists that we support.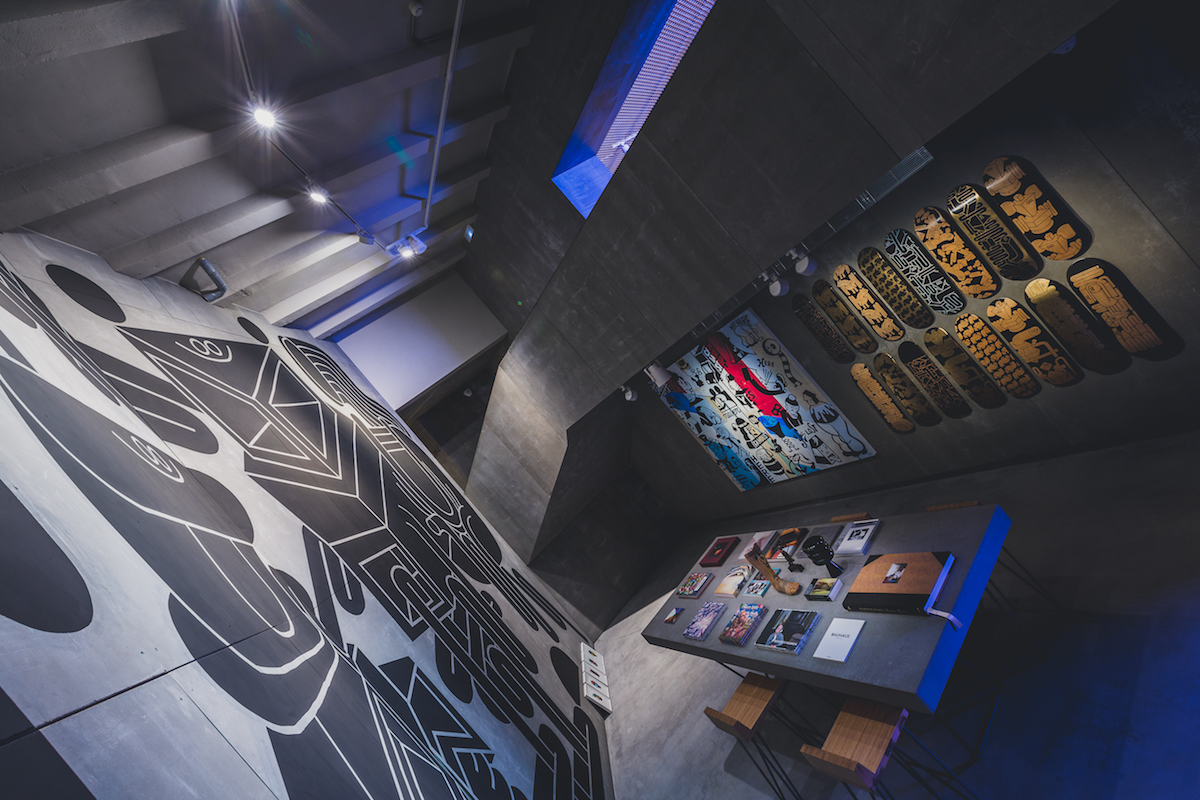 How far are you involved in the programming as well as the curating of exhibitions in the museum?
A & D: We are fully involved in the collection, our temporary exhibitions and the different artist support programmes and projects undertaken by SOLO. We work with a small team but are entirely responsible for the curating.
What are your visions for the museum in the next five and ten years respectively?
A & D: Our objective is to keep working with care on the content of Colección SOLO and our museum, Espacio SOLO. Starting this April, we've combined a rotating selection of works from our permanent collection with a temporary exhibition, and we've developed a programme of activities connected to the show.
Within the next five years, we hope to have opened a new space in the centre of Madrid, which will contribute even further in our goal to support contemporary artistic creation.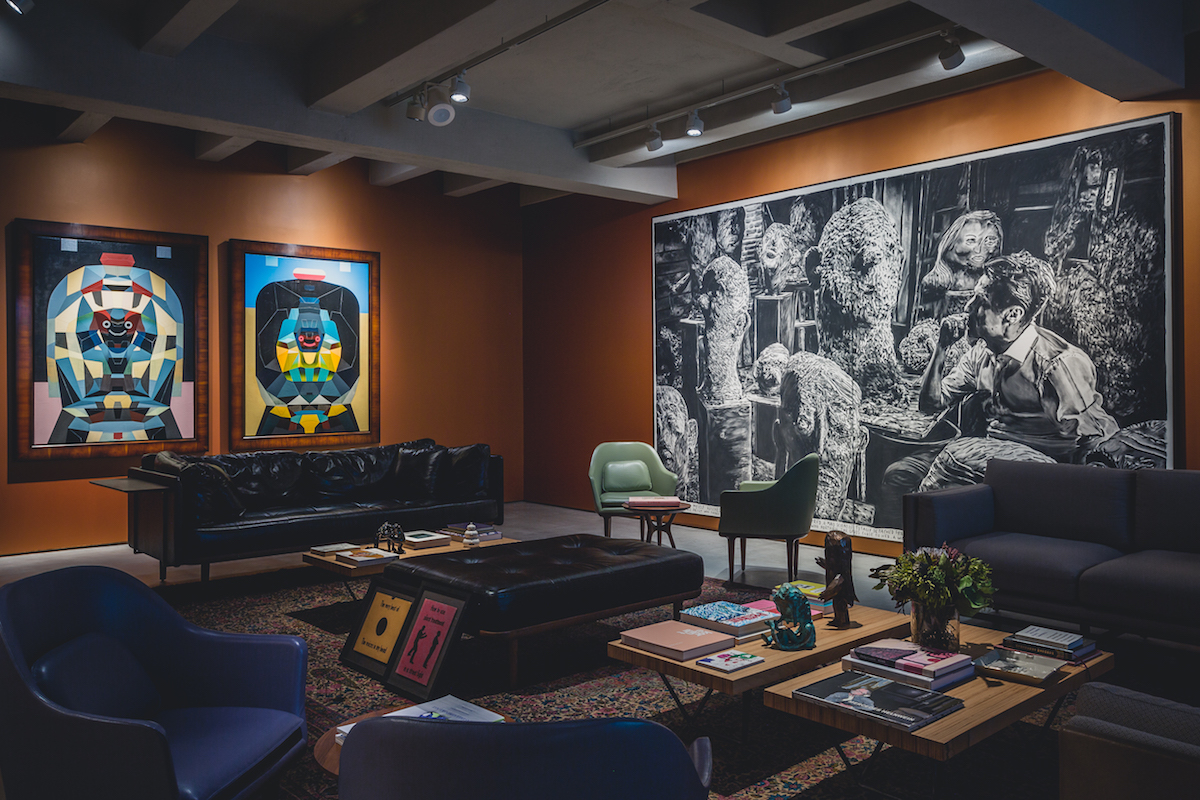 The art world
What was your happiest moment being involved in art?
A & D: It is related to an artwork by Li Xiaofeng and is a story of a second chance. When we started collecting, we missed the opportunity to purchase a piece by Li Xiaofeng in Hong Kong. We deeply regretted it and always knew that it would have had a special place in our collection. Four years later, back in Hong Kong, we came across the work again! Now it's in our museum in Madrid.
What inspires you the most in the art world?
A & D: The relationship between creativity and what it means to be human. The capacity that human beings have to transform materials and ideas into something elevated, to organise them and give them a meaning, which in turn requires the involvement of others to be of any significance. That ability to create and observe, based on what already exists, constantly pushes the frontiers of reality.
Can you name three emerging artists who should be on our radar?
Honestly, it's difficult to name just three, but we feel it's well worth keeping an eye on artists, such as Danny Fox, David Jien, and Mario Klingemann.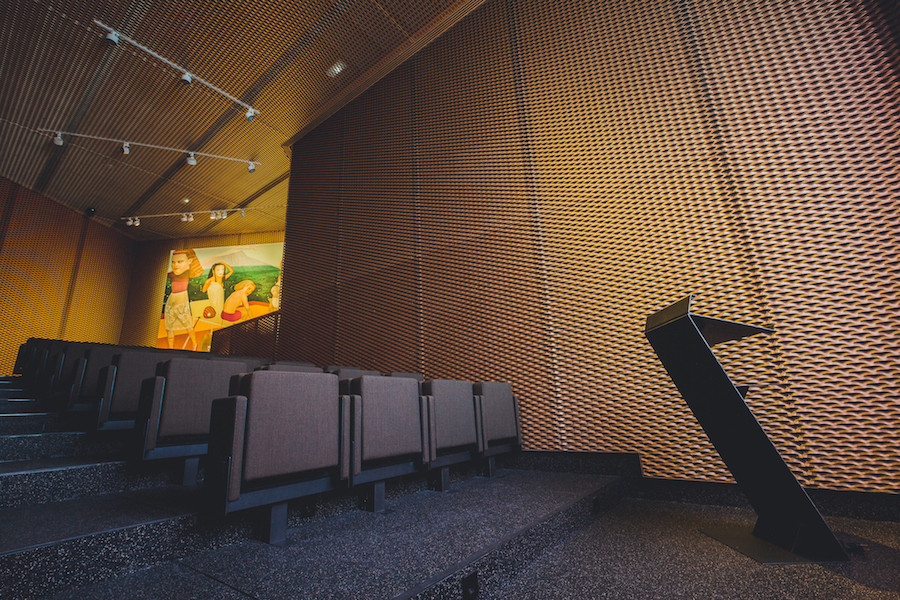 Related: Colección SOLO
This 'Private Museum Insights' editorial series is born with the support of Phillips, a partner of THE PRIVATE ART PASS 2019.
By Ricko Leung