Living with their family and dogs in the 18th-century castle Schlossgut Schwante, northwest of Berlin, Loretta Würtenberger and Daniel Tümpel hope to create a lively environment for art, nature and delight. Therefore, they have dedicated a ten-hectare ground as a sculpture park which is opening its gates to the public this mid-June. Everything has been entirely designed and programmed by the collector couple. From Hans Arp to Tony Cragg, the majority of artworks which feature in the inaugural exhibition are loans from the artists themselves while almost a third of the artworks were made site-specifically.
LARRY'S LIST has discussed with the couple, who explained why outdoor art seems more valuable than ever before; how to give life to the sculpture park beyond the artworks; and how the preparation and production of the sculpture park acted as an emotional bridge.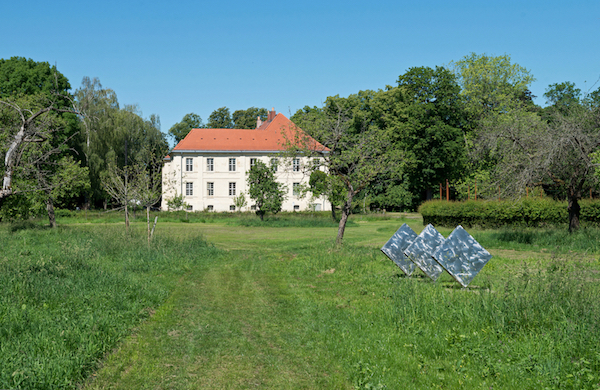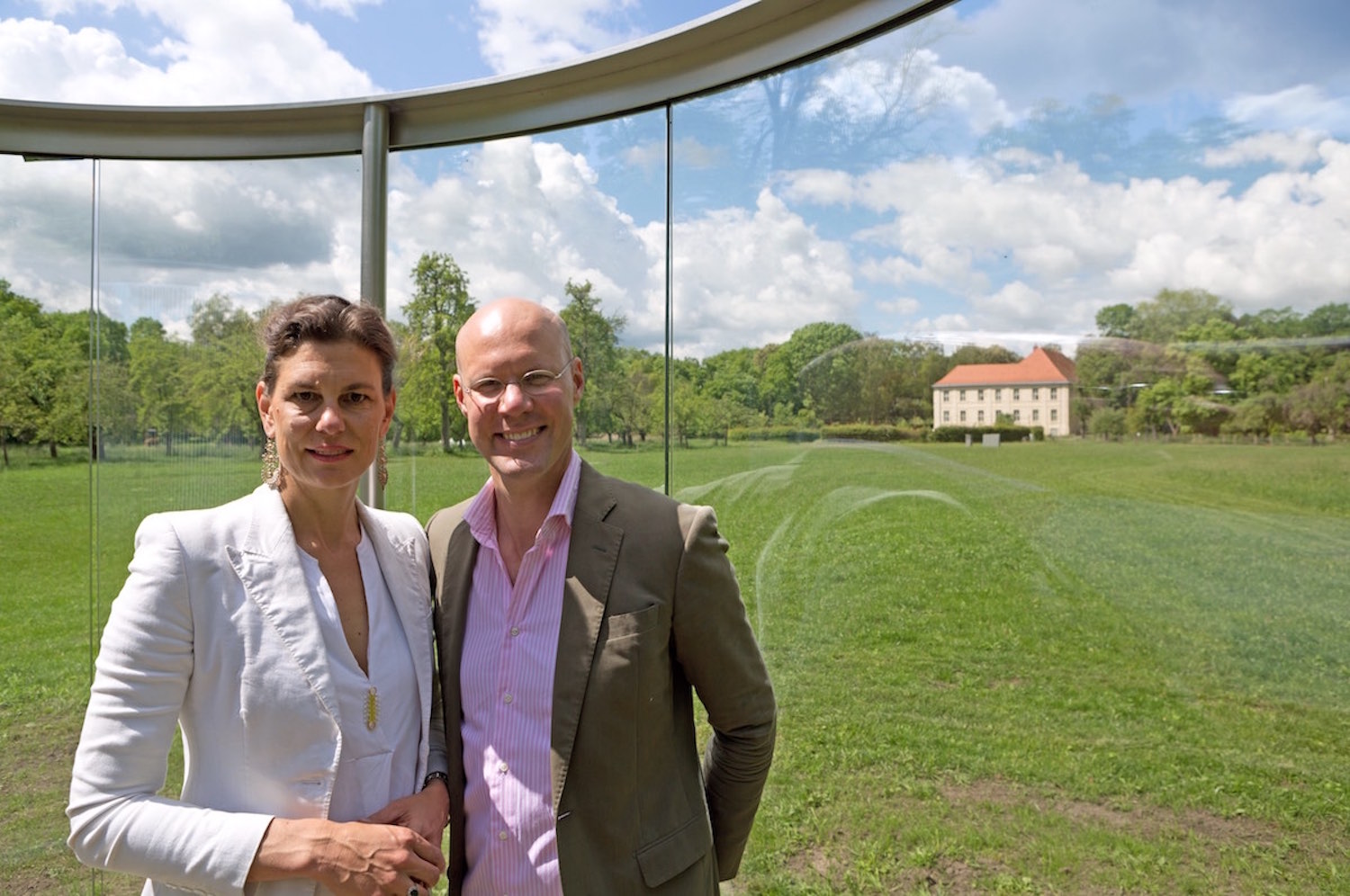 Background
What is your motivation behind opening a publicly accessible sculpture park?
We wanted to create an outdoor space which the artworks resonate within. We believe that art is something which should be shared, and so it was a natural move to make Schlossgut Schwante a publicly accessible sculpture park.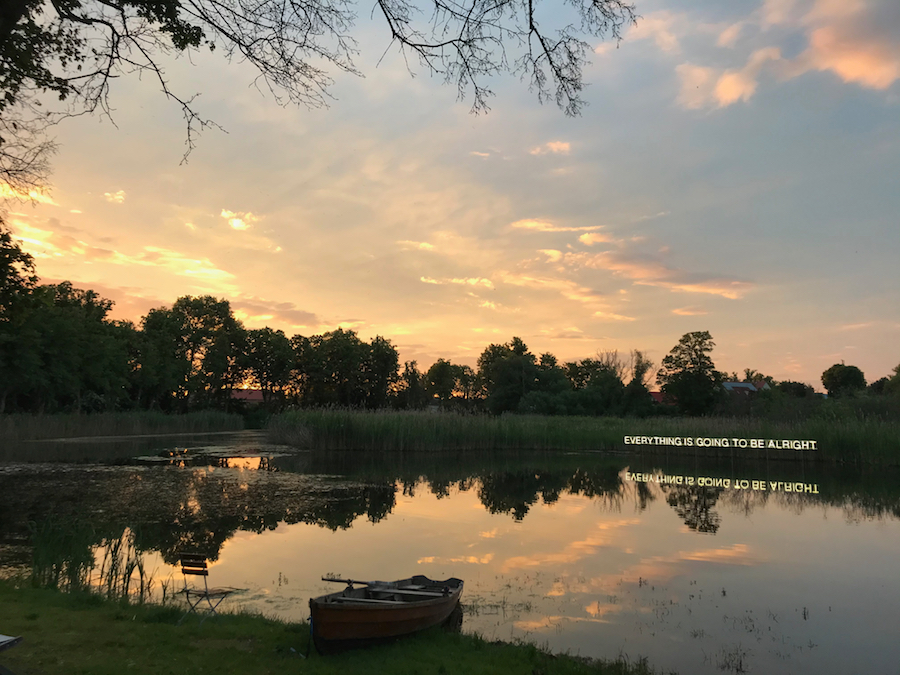 Why did you choose this location for opening the sculpture park there?
It was the space that found us. We came across the Schlossgut Schwante estate and its wonderful expanse of greenery, and over time the idea for a sculpture park evolved. It seemed such a natural fit, and as mentioned before, a perfect way for us to open not only the artworks, but also the landscape, up to the public.
What are the missions of the museum/foundation? What are the ways to achieve this/these missions?
Our primary mission is to create an entity for outdoor sculpture outside of the city. Though Berlin has a good collection of public art and history of public art commissioning – from Christo and Jeanne-Claude's "Wrapped Reichstag" in 1995 to Jonathan Borofsky's "Molecule Man" – we felt it was important to offer something beyond the noise and chaos of the city. With that in mind, our second mission is to create somewhere that sculpture and nature can merge in one unifying and holistic space.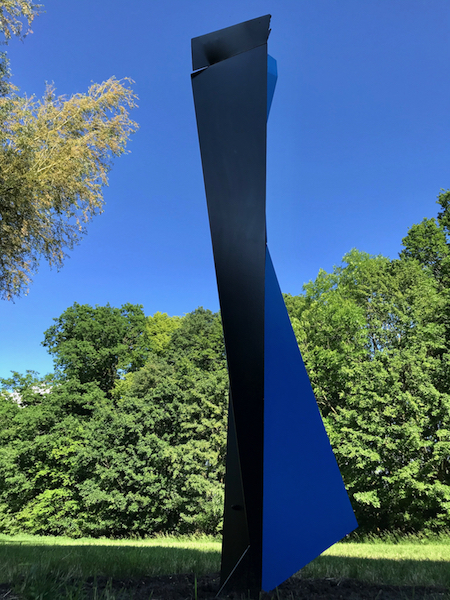 The collection
What are the criteria to decide what from your collection to show in the museum?
We weren't guided by any particular criteria when selecting the artworks from our collection, other than observing what would work best within the space. In fact, the majority of artworks which are featured in our inaugural exhibition are loans from the artists themselves. This entire process has been a collaboration with the artists, who have all been so supportive in their own ways. Almost a third of the artworks were made site-specifically, which ties the sculpture park together and offers a new lens or perspective to the landscape. We intend to stage a new exhibition every two to three years, with different works from our collection alongside new commissions and loans, allowing the park to rejuvenate and breathe new life into the space.
Do your private collection and the collection in the sculpture park have different focuses, regarding the artists or genre of art?
Our intention wasn't primarily to exhibit our collection, rather it was to create a unique space and exhibition for the public to enjoy. We wanted to avoid being prescriptive, and so our first exhibition involves a diverse array of artists.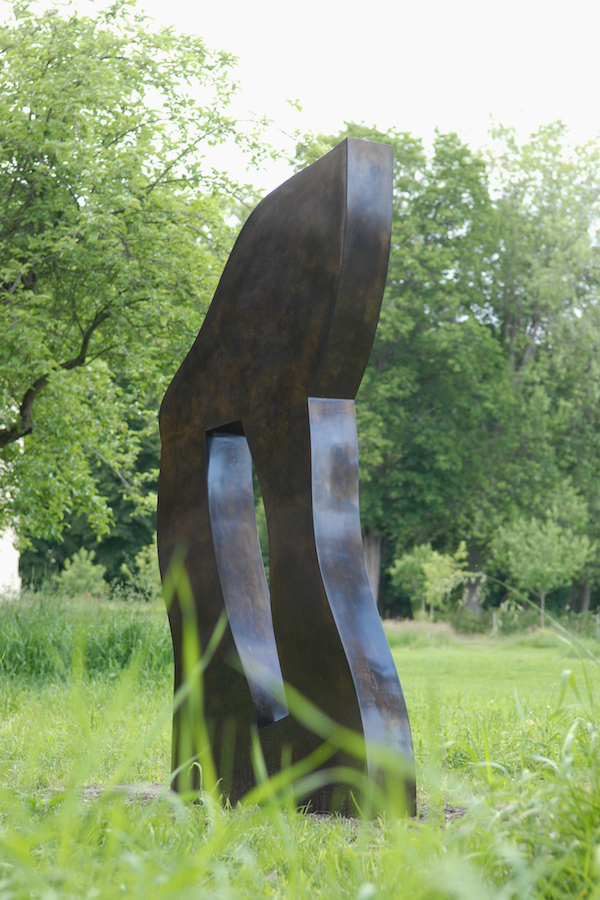 The programming
How much are you involved in the design of the sculpture park as well as the programming at Schlossgut Schwante?
Everything has been designed and programmed entirely by us. It has been a joint venture, and such a rewarding one. However, we also brought on Joost DeClerck as our artistic advisor, former director of the Dhondt-Dhaenens museum, who has been of invaluable help.
What considerations guide you to decide what to show in the sculpture park?
We tried to make a coherent exhibition, thinking about how sculpture and nature interact with one another. Instantly we started thinking about 20th-century artists, like Hans Arp and George Rickey, eventually moving onto more contemporary figures, like Tony Cragg and Monika Sosnowska.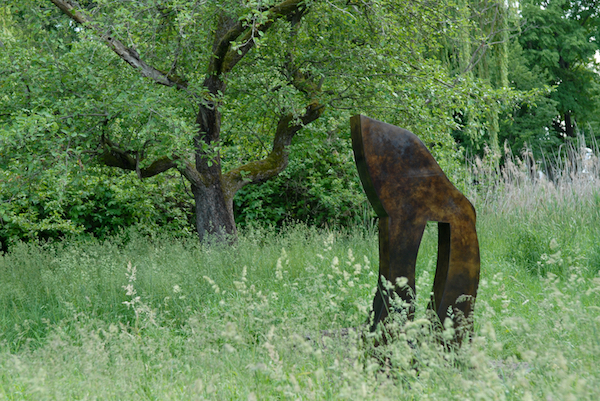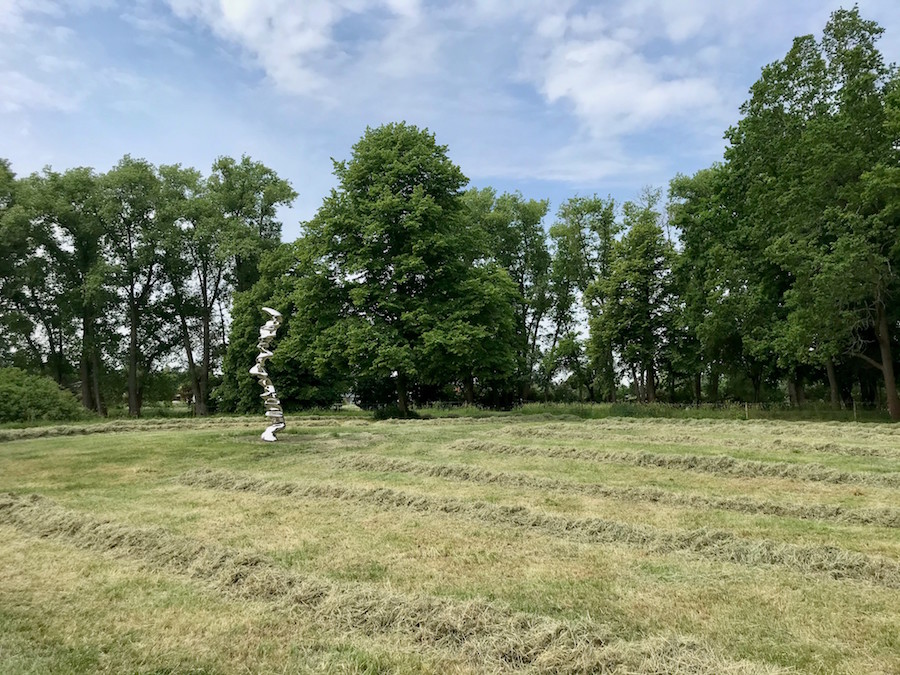 What is special about the first exhibition that will start in June this year?
Everything is special. From the moment you step into the landscape, we hope visitors will be immersed within the serene environment, being offered an opportunity to fully engage with the art. We have hammocks which link the trees, and benches and chairs which circle the lake. We want to create a space where people can while away the hours, falling into space and falling into art. Moreover, in light of recent circumstances, outdoor art seems more valuable than ever before.
How is the programming in 2020? What are the special upcoming programs that we definitely should not miss out?
Due to the pandemic, we have had to re-adjust our 2020 programme – so some elements are still yet to be confirmed. However, currently in Germany we are allowed to host outdoor events, so we'll be initiating, for example, an outdoor cinema programme. We also hope to host a yoga festival in August, as well as outdoor concerts. We want to give the space life beyond the artworks and reach new audiences through a varied cultural programme.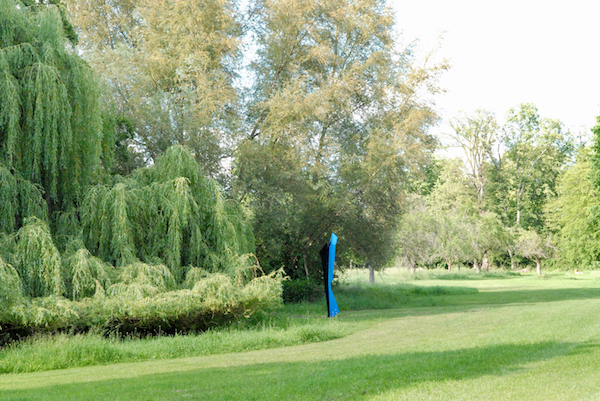 The site also has its own agriculture. What is the motivation behind this design and planning?
Historically, all of these kinds of houses would have been built as agricultural estates. For us, it's important to cultivate this traditional environment. The buildings only function if they connect with the world around them – in this case that is an agricultural world.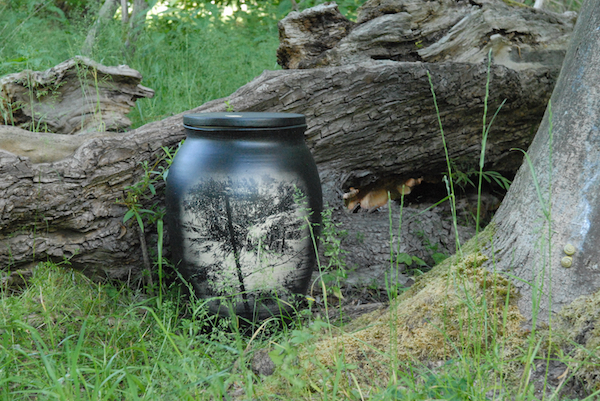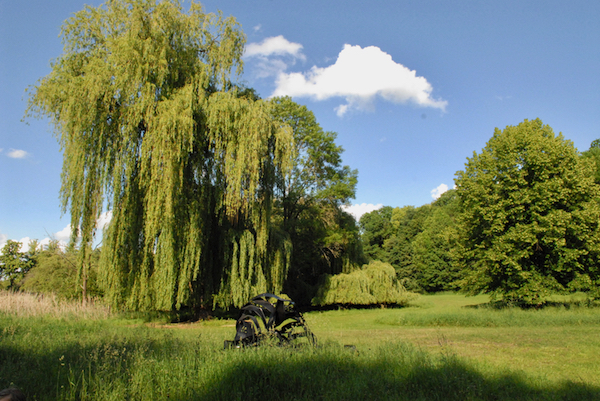 An emotional bridge
What was your most memorable moment during this sculpture park project?
It would be hard to pin down a particularly memorable moment – it has all been such a joy and a form of escapism from the difficult circumstances around us. In light of Covid-19, the preparation and production of the sculpture park acted as an emotional bridge; we were forced to focus on all the outside work, i.e. cutting hedges, trimming trees, installing the sculptures. Under "normal" circumstances, we may have been distracted from some of these tasks, but the situation forced us to immerse ourselves in outdoor work. We feel both lucky and grateful to have had this kind of 'work from home' opportunity.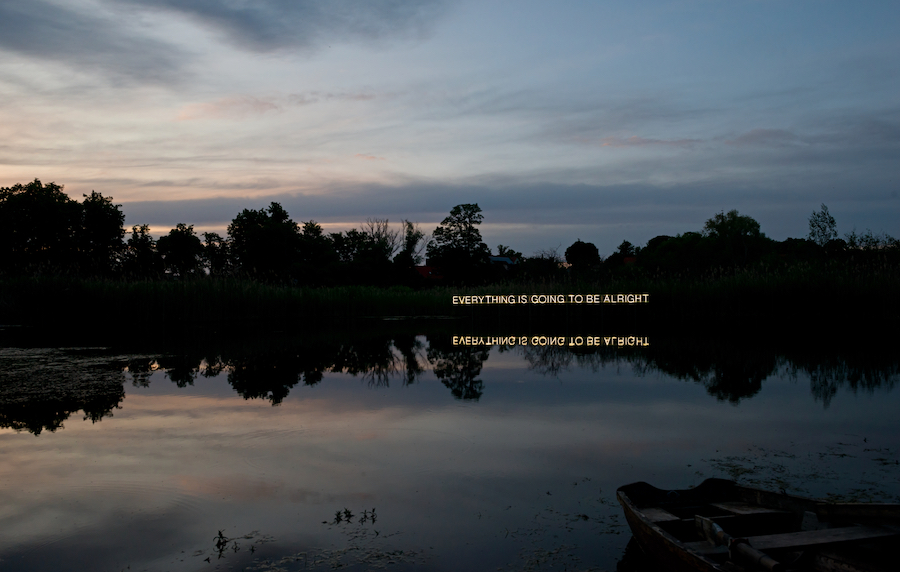 Honestly, does owning a private museum help you to get the best artworks or to get the works you want more easily?
As we are loaning many of the works, I'm afraid we wouldn't know!
What are your visions for the museum in the next five and ten years respectively?
Our hope it to continue creating an exciting space for sculpture that is internationally relevant.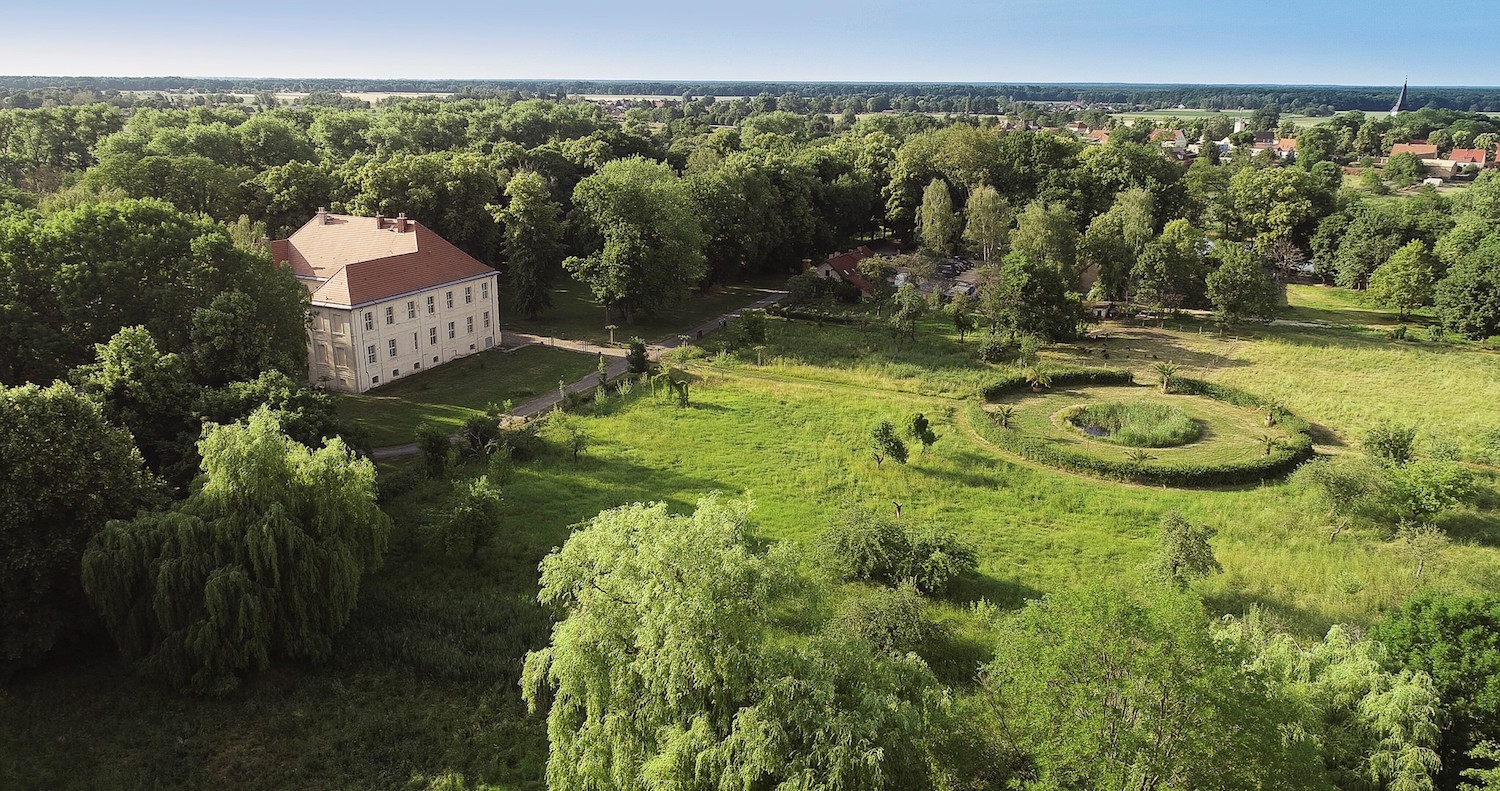 Related: Schlossgut Schwante
Inaugural Exhibition: "Sculpture & Nature" at Schlossgut Schwante Sculpture Park, 19 June – 30 October 2020
By Ricko Leung