LARRY'S LIST is excited to launch THE PRIVATE ART PASS 2019. In its 4th edition, the pass features more privileges then ever: complimentary admission and VIP access to over 80 institutions and art fairs worldwide and corporate partner offerings from Phillips and The Peninsula Hotels.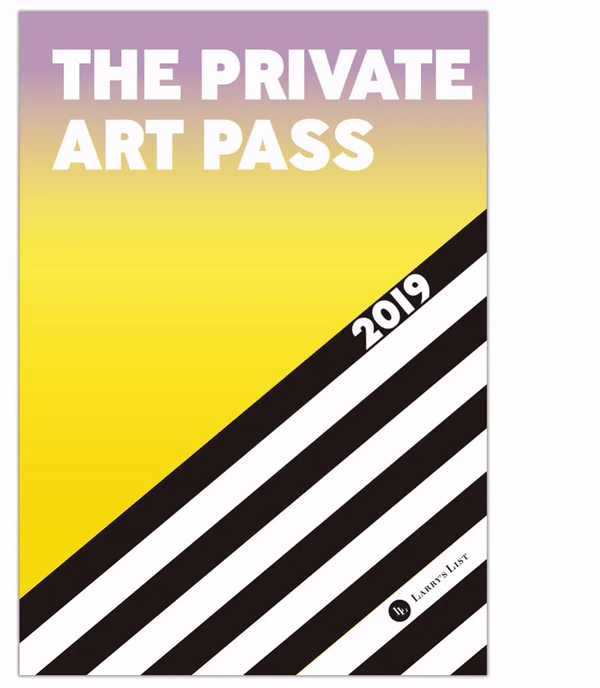 THE PRIVATE ART PASS 2019 grants the LARRY'S LIST community / the pass holders privileged and complimentary access to nearly 60 private and public museums around the world and VIP access to 24 international art fairs. Additionally, the pass offers selected special benefits, ranging from curator-led tours to insights into research facilities. The pass is a format developed by LARRY'S LIST, striving to provide a platform for collaboration, networking and exchange among art collectors and private museums.
New Partners
For this edition, Phillips has become one of the strategic partners of THE PRIVATE ART PASS 2019. Phillips and LARRY'S LIST have collaborated on a number of projects, including the Private Museum Conference, as well as private talks and salon-style events.
The Peninsula Hotels, our new exclusive hospitality partner, has a long history of commitment to the arts. We are happy to announce that pass holders enjoy exclusive privileges when staying at The Peninsula Hotels around the world.
Museum Partners, for example:
MACAAL (Marrakesh), Ullens Center for Contemporary Art (Beijing), Song Art Museum (Beijing), Museum Boijmans van Beuningen (Rotterdam), Fondazione Sandretto Re Rebaudengo (Turin), Norval Foundation (Cape Town), The Goss-Michael Foundation (Dallas), Fosun Foundation (Shanghai), Langen Foundation (Neuss)
Art Fair Partners, for example:
Art Brussels (Brussels), LISTE Basel (Basel), West Bund Art & Design (Shanghai), 1-54 Contemporary African Art Fair (New York/ Marrakesh/ London), NOMAD (St. Moritz), Cosmoscow (Moscow), ZsONAMACO (Mexico City)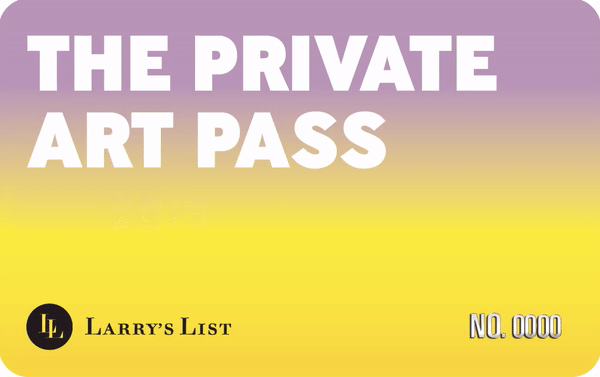 Highlights
+ Complimentary and privileged access to nearly 60 museums around the world
+ VIP access to 24 international art fairs
+ Limited to 3,000 passes
worldwide
+ Pass cannot be purchased and is distributed exclusively to selected art collectors, private museum founders, and friends of Larry's List