The Hall Art Foundation, founded in 2007 by collectors Andrew and Christine Hall, just opened their second museum space in July 2017— Schloss Derneburg Museum, which was originally a fortified castle situated in Derneburg, near Hannover, Germany.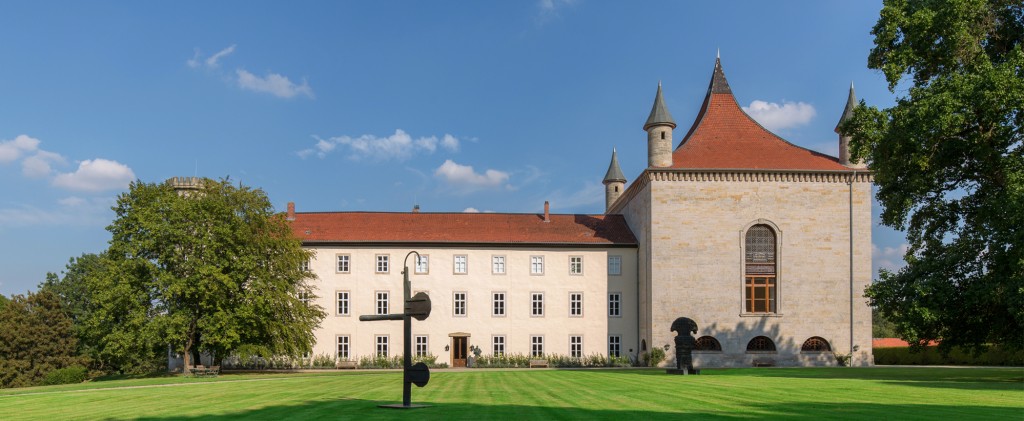 The history of this hidden gem stretches back almost one thousand years. For several centuries a monastery, then a residence for the Anglo-Hanoverian Munster family, the current Schloss was the home and studio of artist, Georg Baselitz from 1976 until its sale in 2006. Since then, and in cooperation with the Schloss Derneburg Museum gGmbH, the Schloss has been reunited with the adjacent domain and both have undergone extensive renovations to become a public museum space for the Hall Art Foundation. By combining amazing works of art with the natural beauty and architecture of Derneburg, the Halls intended to create Schloss Derneburg Museum as a "Gesamtkunstwerk" that art lovers from everywhere will visit and enjoy as much as they do.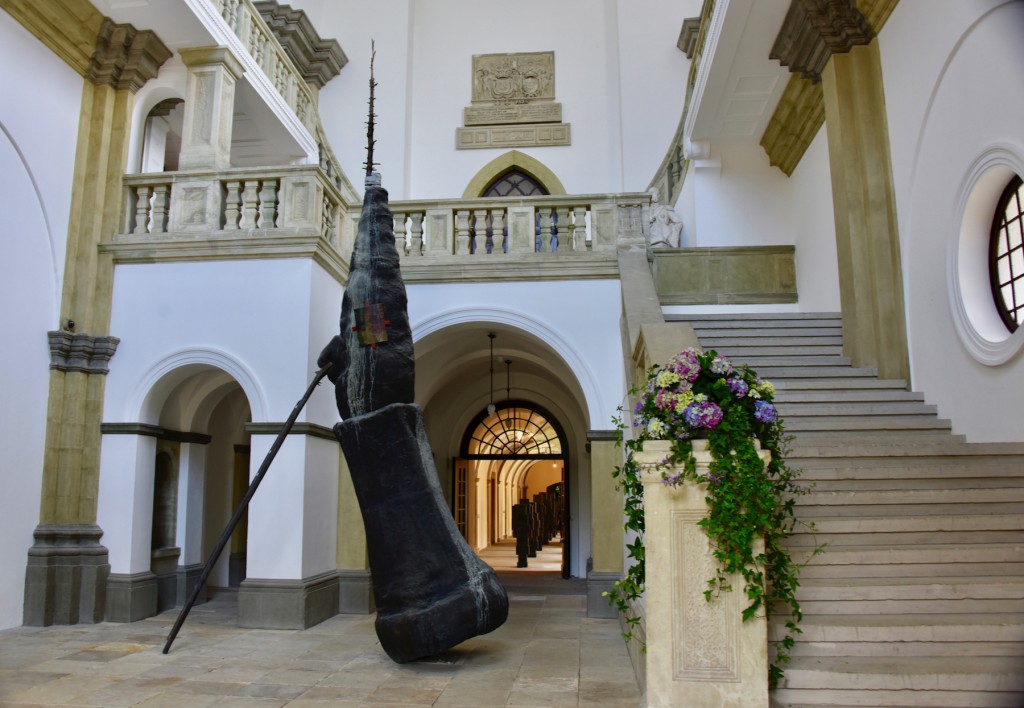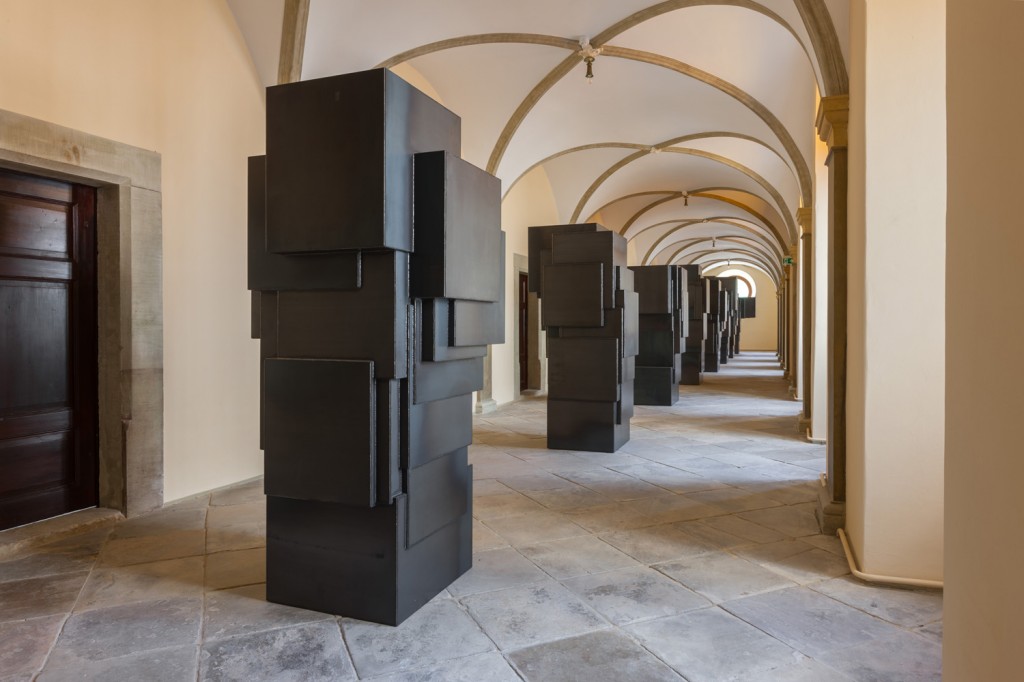 The on-going exhibitions at Schloss Derneburg Museum include solo presentations of work by Antony Gormley, Hermann Nitsch, and Julian Schnabel. The Gormley exhibition is the artist's largest retrospective in Germany to date and was curated by the artist himself.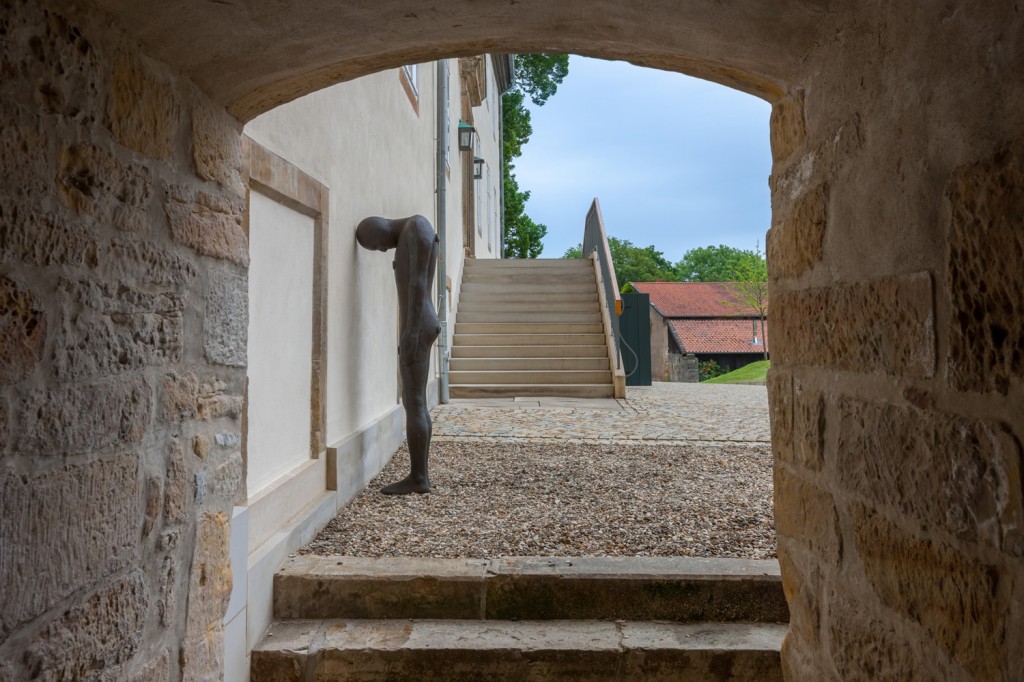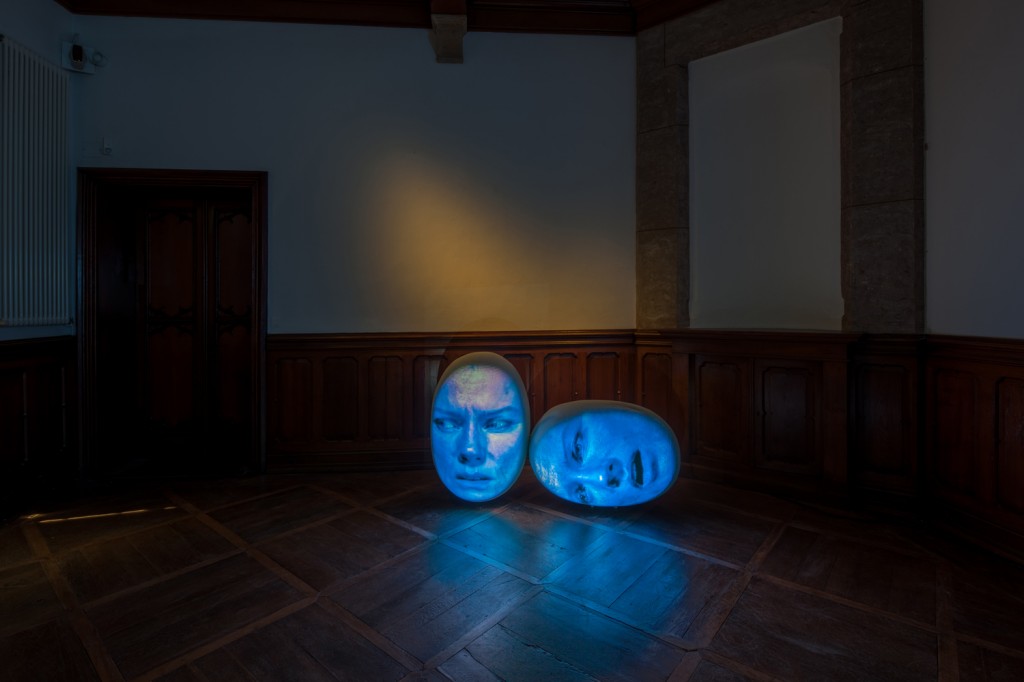 A group show of cinematic works, "The Truth of Uncertainty: Moving Image Works from the Hall Collection" is curated by Chrissie Iles from the Whitney Museum of American Art, and addresses issues of immigration, war, borders and perceptions of social and architectural space.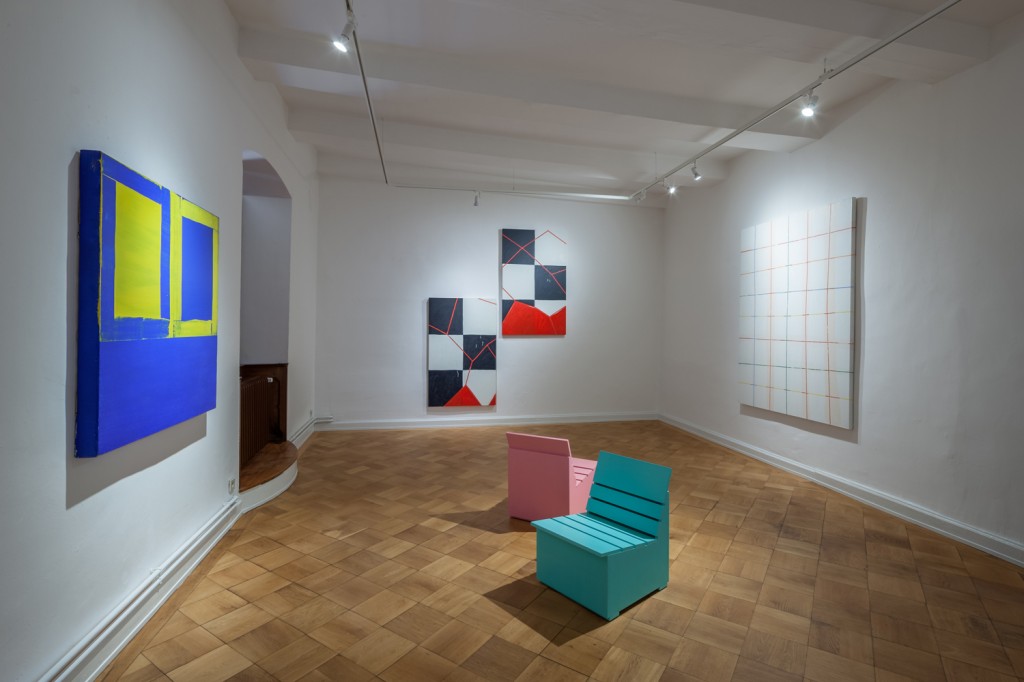 Another thematic show is "Für Barbara", an exhibition of paintings, sculpture, photographs and works on paper by female artists curated by Leo Koenig in honor of recently deceased gallerist Barbara Weiss, a lifelong advocate for women in the arts.
In spring 2018, a major multi-part exhibition of work by Georg Baselitz will open. Curated by Sir Norman Rosenthal, over 200 paintings, sculptures, works on paper and prints from the Hall and Hall Art Foundation collections, which span the artist's career over the past fifty years will be on view.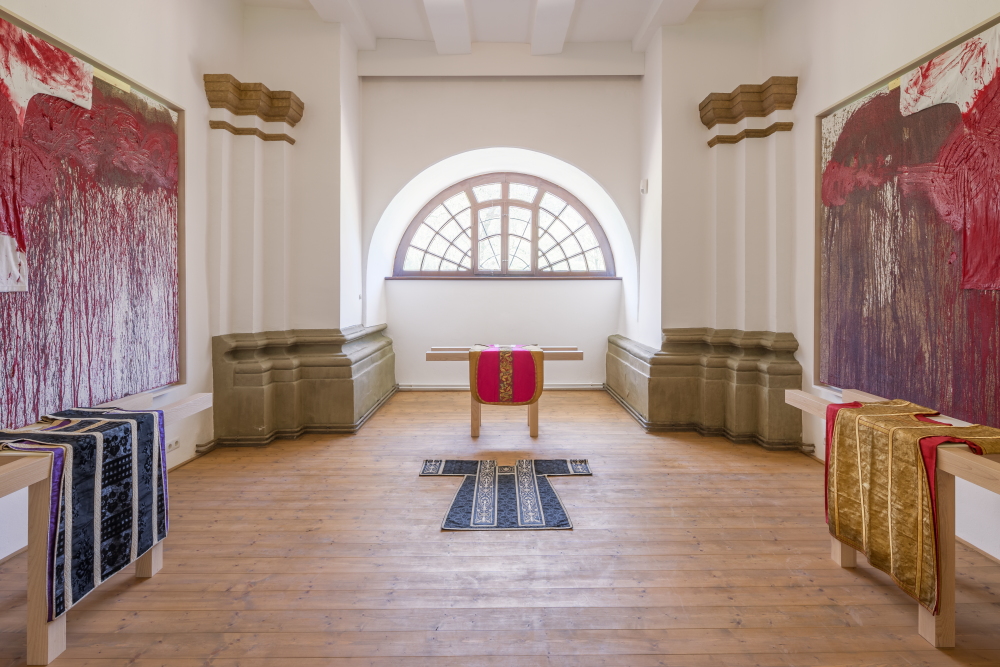 Hall once expressed his thoughts on collecting, "There's no point in buying art just to put in a warehouse." The Halls were already thinking about exhibiting art to the public 15 years ago. The Hall Art Foundation makes available postwar and contemporary artworks from its own collection and that of the Halls for the enjoyment and education of the public. Meanwhile, the Halls' tastes have grown from German Expressionism to minimalism and conceptual art. Together, the Hall and Hall Art Foundation collections comprise over 5,000 works by several hundred artists including Richard Artschwager, Georg Baselitz, Joseph Beuys, Olafur Eliasson, Eric Fischl, Joerg Immendorff, Anselm Kiefer, Malcolm Morley, A. R. Penck, Julian Schnabel, Ed Ruscha, Andy Warhol and Franz West. The Foundation also collaborates with public institutions around the world to organize exhibitions and facilitate loans from its own collection and that of the Halls.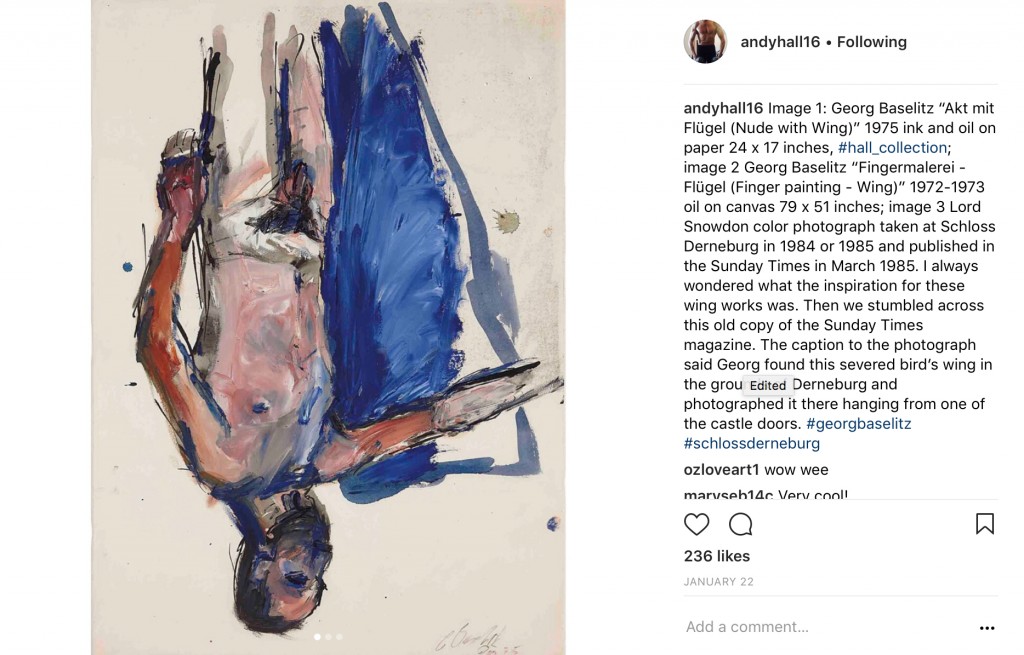 Hall's passion and vision for contemporary art is partly demonstrated on his frequently updated Instagram profile: from artworks that caught his eye, artists whom he was following, to his latest artwork display at home— it would not fail to tell how well versed in art he is.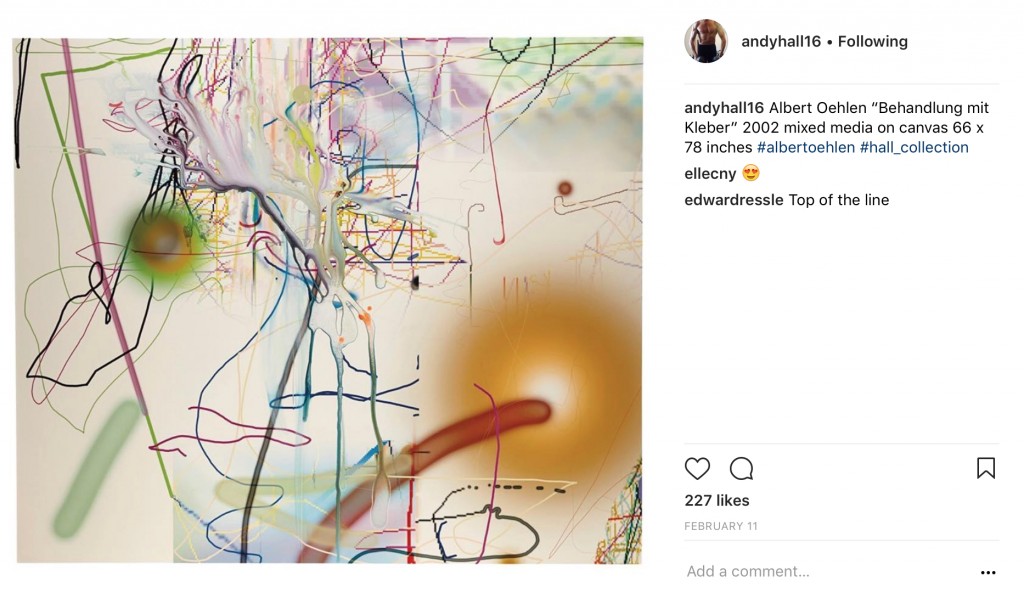 Looking to the future, the Halls intend to change a number of the shows at Schloss Derneburg annually. They strive to make Derneburg as accessible as possible to visitors, especially those who are passionate about art and are seeking a unique experience. "It's a little off the beaten path so you really have to want to go there. But once you do, you won't be disappointed," the Halls claimed in a previous interview. Meanwhile, they plan to establish various special events and programs there, perhaps involving performance and other cultural activities. They are also thinking about an artist-in-residence program. In short, the Halls' Gesamtkunstwerk has boundless possibilities.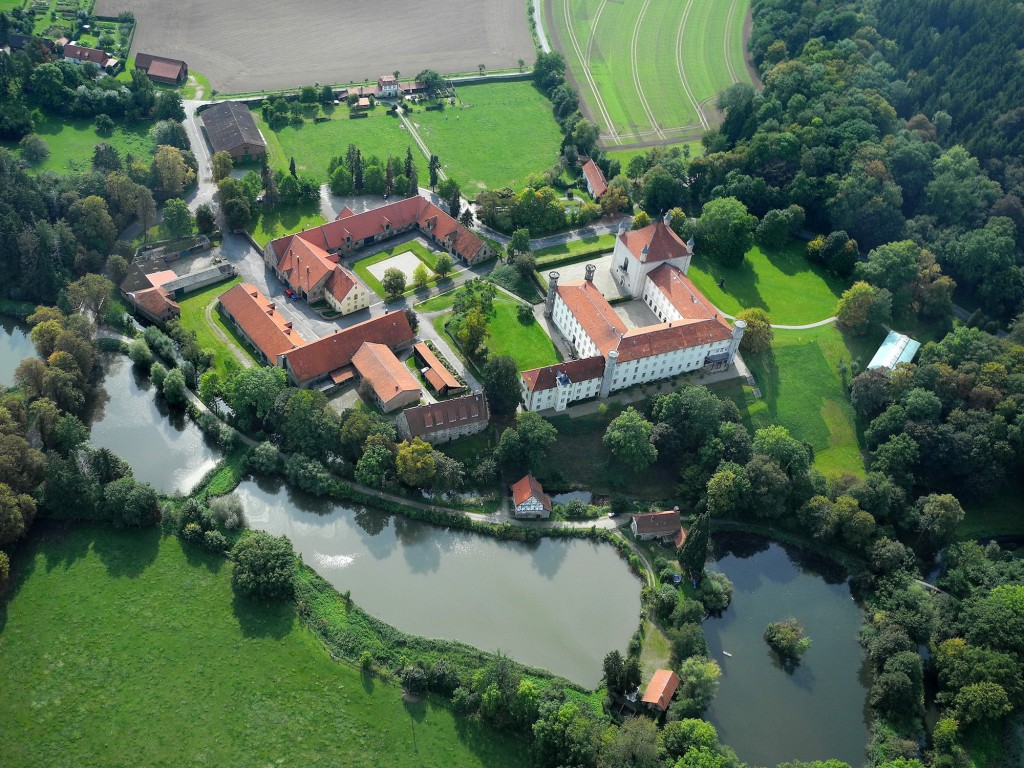 The Hall Art Foundation | Schloss Derneburg Museum is accessible to the general public by appointment. Please see webpage for details.
For Private Art Pass 2018 holders, we offer special arrangement. Please contact us via contact@larryslist.com, subject: Hall Art Foundation.