Inaugurating on June 15, 2017, and initiated by E.A.T.'s Cristina Bechtler and Katharina De Vaivre and Larry's List's Christoph Noe, the Private Museum Conference (PMC) welcomed 50 private museum founders and museum directors, art collectors and experts from around the world to examine the dynamics and possibilities of privately founded contemporary art museums. The conference was initiated with the underlying idea to create a platform for best practice exchange between the founders and institutions across regions and discuss latest developments in the industry. The focus of the first conference was given on the topic of architecture.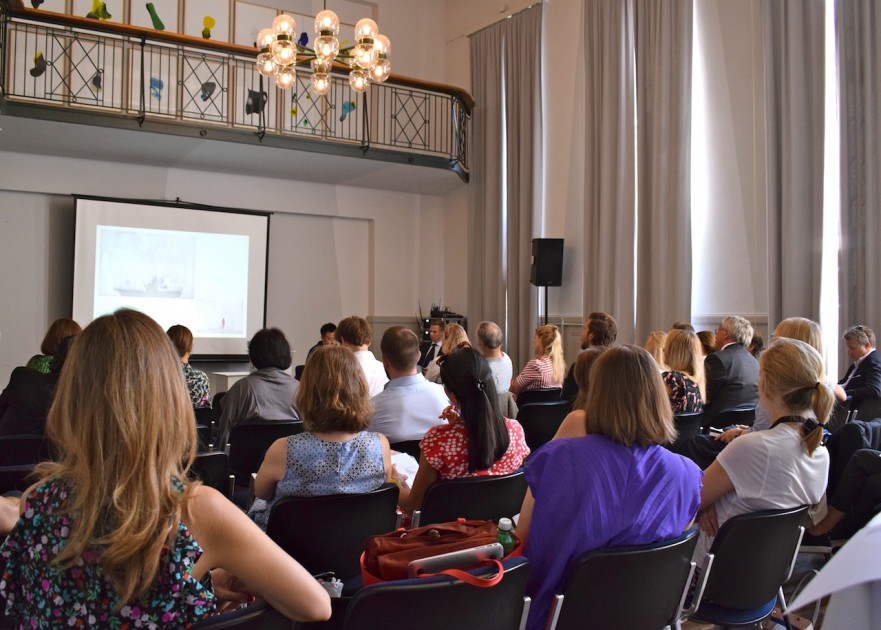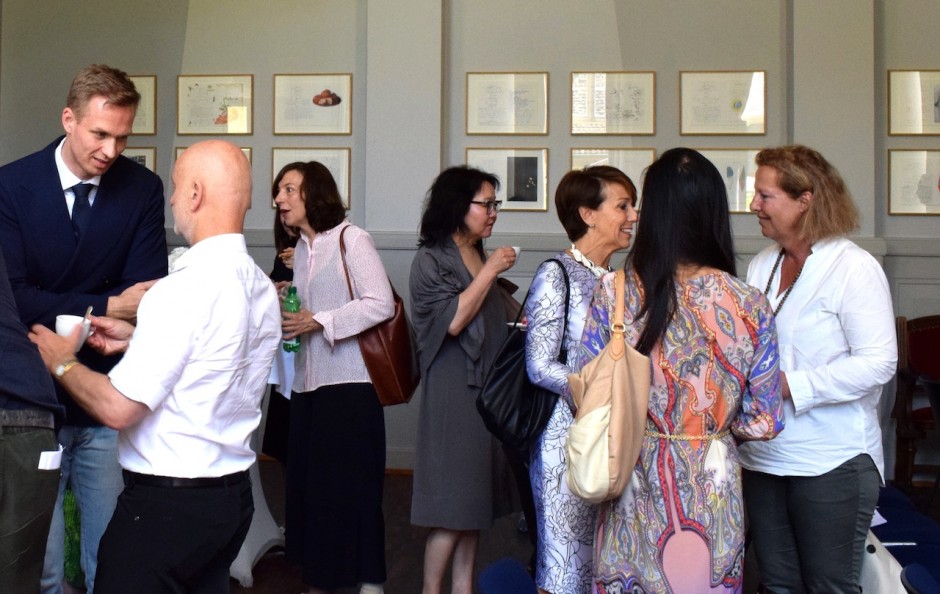 Guests included art collectors Dr. Uli Sigg, Manuel Salvisberg, Serge Tiroche, and Thomas Bechtler, private museum owners Ramin Salsali, Christian Utz, Patrizia Sandretto Re Rebaudengo, as well as Van Gogh Museum's Marjie van der Pas, and Sjarel Ex, director of the Museum Boijmans van Beuningen.
The second conference will be held in March 2018 in Hong Kong, coinciding with Art Basel Hong Kong.
Key points of the 30-minute talks:
Talk 1
Combining Art, Architecture and Design: The Case of the Sifang Art Museum
Lu Xun, Founder
Sifang Art Museum
Nanjing, China
Sifang Art Museum is part of a architectural park, located in the mountains outside the city of Nanjing
The site hosts over 20 building by acclaimed architects and artists incl. Irata Isozaki, Liu Jiakun and Gary Chang, Wang Shu and Ettore Sottsass
The site was developed with individual operation possibilities of each building
The art museum itself is designed by Steven Holl
In addition to the commissioned architecture, Lu Xun also commissioned art projects e.g. by Xu Zhen as well as design projects.
For the visitors (up to 750 per weekend), art is only one reason to visit Sifang: Many guests also come to enjoy the nature and countryside
Further information via: www.sifangartmuseum.org/en/
Talk 2
Bridging Generations
Patricia Kamp
Representative Museum Frieder Burda & Artistic Director Salon Berlin
Museum Frieder Burda
Baden-Baden & Berlin, Germany
Patricia Kamp has been preparing for her role over the last decade by accompanying her step-father Frieder Burda around the world to fairs and art events.
Her main mission is to make the heritage accessible for new generation.
Communication between generations is essential
The reason to open the Salon in Berlin developed out of the idea to be closer to the vibrant German and international art scene and to connect to the next generation
Communication via social media is one of the key components to lead the museum into the 21st century
Further information via: www.museum-frieder-burda.de
Talk 3
The Pre Fab Museum
Robbie Antonio
CEO of Revolution Precrafted
Manila, Philippines
The company brings together world-renown architects, brands and designers and brands: Revolution Precrafted unites over 40 of the world's preeminent architects, artists, and designers to create a series of prefabricated, liveable spaces
Following the liveable spaces, the company also launches Prefab Museums with the idea to have a own private museum ready in 5 weeks rather in 5 years
The Prefab Museums are artworks itself: Each comes in a limited edition of 10 pieces
The underlying principle is a modular approach that allow the museum's owner to expand over time but adding further modules
The Prefab modules offer multimedia rooms, galleries, storage facilities etc.
The museums are designed by renown architects incl. Jean Nouvel, Christian de Portzamparc, and Philip Johnson, Ai Weiwei and Alan Ritchie Architects
Further information via: revolutionprecrafted.com/robbie-antonio/
Talk 4
Wonderwalls – The Architecture of the Bischofberger Collection
Nina Baier-Bischofberger & Florian Baier
Founders
Baier Bischofberger Architects
Zurich, Switzerland
The site comprises 10 buildings
It combines living space, gallery space, display halls and storage facilities hosting the collecting of Bruno Bischofberger, the father / father-in-law of Nina Baier-Bischofberger & Florian Baier
A number of buildings have been already existing so the project has been rather a "redressing" of the structures
One major mission was to create different rooms, atmospheres and light conditions to keep flexibility for different set-up
The storage aspect is crucial with the furniture collecting itself comprising nearly 20,000 pieces
Currently, the site is not yet called a museum as it is only privately accessible. However, the infrastructure is in place to turn it into a public museum with visiting hours at a given point in time
Further information via: www.baierbischofberger.ch
Talk 5
The Birth of a Private Museum
Désiré Feuerle
Founder
The Feuerle Collection
Berlin, Germany
The Feuerle Collection is located in a converted WWII bunker in Berlin's city center
The collection comprises Chinese Imperial Art ranging from Han to the Qing dynasties, 7th–13th century Khmer sculptures in stone, bronze, and wood, and of course, contemporary works
Before finding the right venue in Berlin, he was checking a number of cities incl. Barcelona, Venice, Bangkok
Berlin was a suitable choice due to the right building and also the roughness oft he city that juxtaposes with the collecting itself
John Pawson was the selected architect to convey the bunker into the museum. The choice for him was also because of his understanding to keep the beauty of the existing building
The founder sees the museum visit foremost as an experience for all senses with the building and the works in the center of attention. Captions of works are consciously set aside
Further information via: www.thefeuerlecollection.org