On the occasion of the art week in Miami, Gary Nader (see previous interview) is presenting two exhibitions 'Nader Contemporary' and 'Latin Masters'. The former presents a large selection of important works by major modern and contemporary masters, such as Basquiat, Chagall, Hirst, Kahlo, and Kippenberger. The latter featuring works outlines Gary Nader's commitment to promoting and offering important works from leading Latin American artists, including Fernando Botero, Carlos Cruz Diez, and Wifredo Lam.
Larry's List has selected six highlights from both shows.
1)    Fernando Botero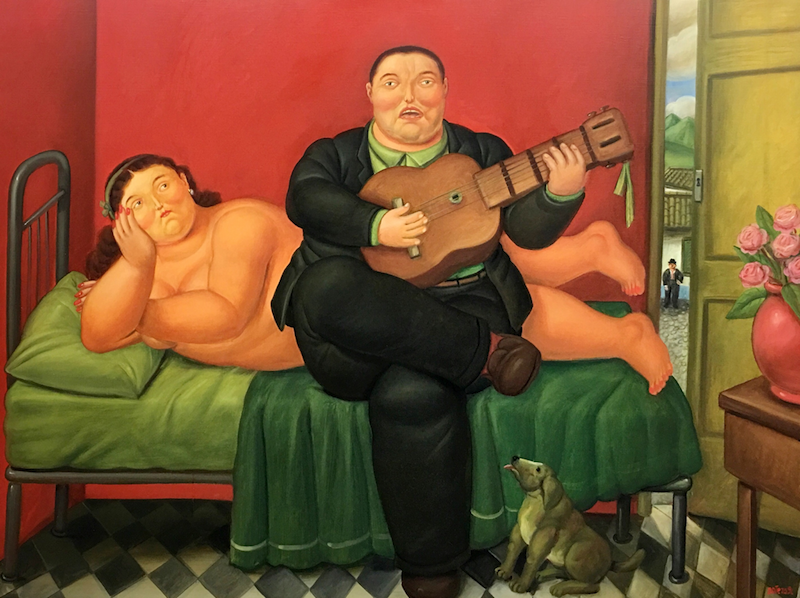 A Concert, 1995
Oil on canvas
50 7/8 x 67 5/8 in. (129 x 172 cm)
The painting is dominated by Fernando Botero's signature rotund figures and inflated forms while the opened door revealing a peek into the street background, which is probably a nostalgic tribute to the artist's hometown, Medellín, Colombia.
2)    Roy Lichtenstein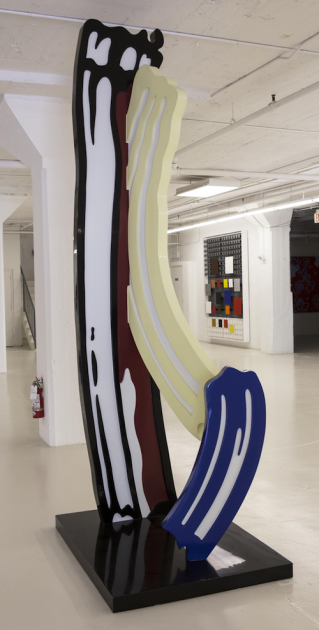 Three Brushstrokes, 1984
Aluminum fabricated & painted
121 x 32 x 46 in. (307.3 x 81.3 x 116.8 cm)
Edition 1 of 2
The brushstroke was not a new subject matter for Roy Lichtenstein when in 1984 Three Brushstrokes was executed. However, it was a daring new aesthetic for a three-dimensional endeavor in which the artist plays with our perception of what encompasses "high art".
3)    Wifredo Lam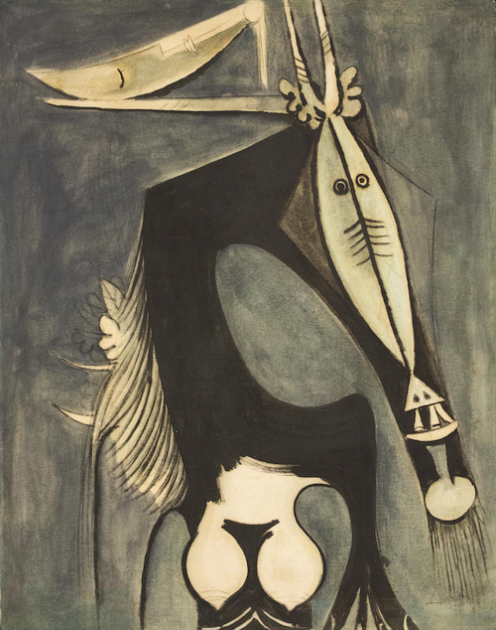 Figure, 1949
Oil on canvas
41 3/8 x 31 1/2 In. (105 x 80 cm)
A native Cuban, with Chinese, European, Indian, and mixed-African descents, Wifredo Lam immersed elements of Cubism and Surrealism with African culture in paintings that were exhibited alongside those of Pablo Picasso and other Cubists and Fauvists. After returning to Havana in 1941, Lam began producing paintings that were dominated by hybridized human-animal-vegetal figures. The featured painting is from this period.
4)    Carlos Cruz Diez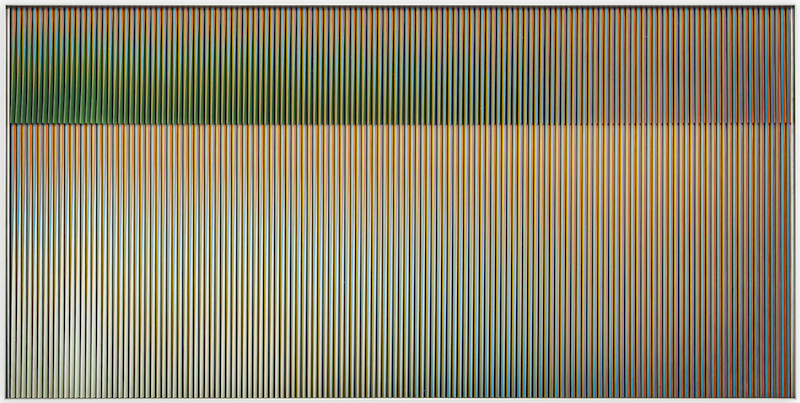 Physichromie No. 2175, 1986
Silkscreen and acrylic strips in aluminum frame
39 ¾ x 79 ¼ in. (101 x 201.3 cm)
A member of the Op Art movement, Franco-Venezuelan Carlos Cruz Diez focuses on the kinetic energy of colour. His 'Physichromie' series reveals colour changes according to the movement of the viewer and the intensity of the light. The name Physichromie calls into play the color light — the physical color.
5)    Joaquin Torres Garcia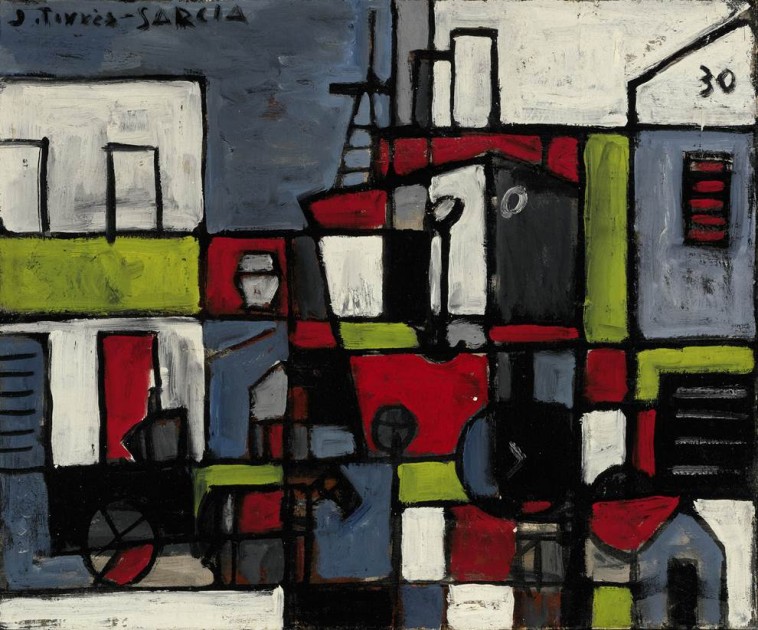 Port constructif avec ciel bleu [Puerto constructivo con cielo azul], 1930
Oil on canvas
20 1/4 x 24 1/4 in. (51.4 x 61.9 cm)
With fellow Uruguayan artist Rafael Pérez Barradas, Torres-Garcia developed Vibrationism, a style concerned with combined formal elements of Cubism and Futurism with urban imagery. Works made in this style had compositions based upon loose grids, then filled with linear symbols; these would become some of his best-known and most influential pieces. Exhibited here is one of the great examples.
6)    Matta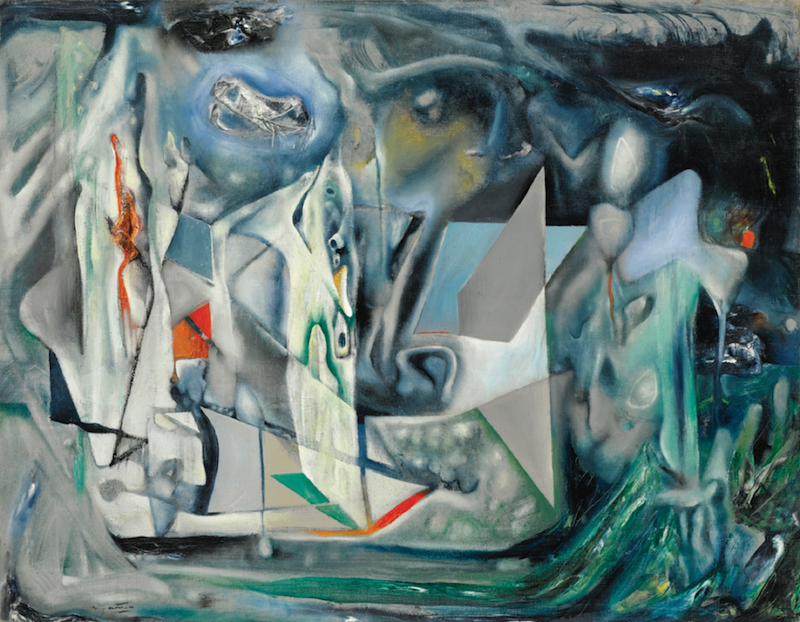 Morphologie Pyschologique de l'Attente, 1938
Oil on canvas
28 by 35⅞ in. (71 x 91 cm)
It was in 1938 that Matta invented the concept of 'psychological morphology', of which the present work is one of the most remarkable illustrations, lies at the heart of Matta's art. According to Matta's text 'Morphologie psychologique' (1938), 'in the domain of the conscience, a psychological morphology would be a graph of ideas'.
'Nader Contemporary' & 'Latin Masters', December 5th, 2018 through February 28, 2019
Venue: Gary Nader Art Centre, 62 NE 27 Street, Miami FL 33137
Hours: Tues – Sat 10am – 6pm
Art Basel Week Hours: December 5-9 from 10:00 a.m. to 7:00 p.m.