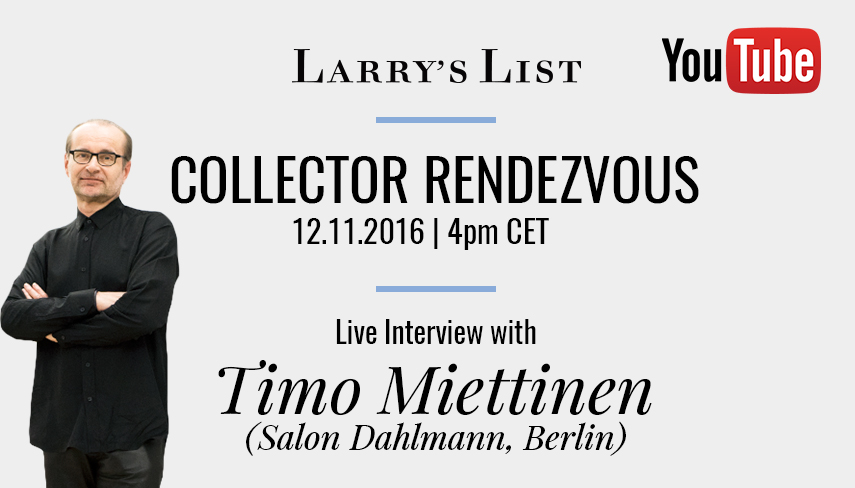 COLLECTOR RENDEZVOUS is Larry's List's new live show presenting private collectors in their homes, museums or at art venues.
For the second live show, we are meeting collector Timo Miettinen on the 12th November at 4pm CET in Berlin. He started collecting contemporary art around 12 years ago and established an exhibition space, the Salon Dahlman, in Berlin. His collection includes works by Secundino Hernandez, Albert Öhlen, Anselm Reyle or Marianna Uutinen among others.
Timo Miettinen will give us insights into his collection followed by a 15-minute live Q&A session, in which the audience on the live stream can ask questions in real time.
How to access to COLLECTOR RENDEZVOUS:
1. Register for the event via this link. It is free!
2. Access the live show on Larry's List via our YouTube channel on 12 November at 4pm CET.
3. Watch the talk and participate by asking questions in the Q&A session on the sidebar.
4. No worries: If you missed the show you can replay it on the Larry's List YouTube channel.