This Sunday in Hong Kong, Phillips is going to present some of the art world's blue-chips in the Day Sale and Evening Sale of 20th Century & Contemporary Art & Design. The Evening Sale will feature a number of works from the Miles and Shirley Fiterman Collection, one of the most seminal groups of Pop Art to be collected in the United States, The collection is led by a never-before-offered monumental work by Roy Lichtenstein, alongside Yoshitomo Nara, Andy Warhol and KAWS. Among the star lots in the 20th Century & Contemporary Art & Design Day Sale are works by Yayoi Kusama, George Condo, Banksy, Jonas Wood and Zao Wou-Ki.
In addition to these, Larry's List has selected 10 highlights from these auctions to our collectors.
1)   ZAO WOU-KI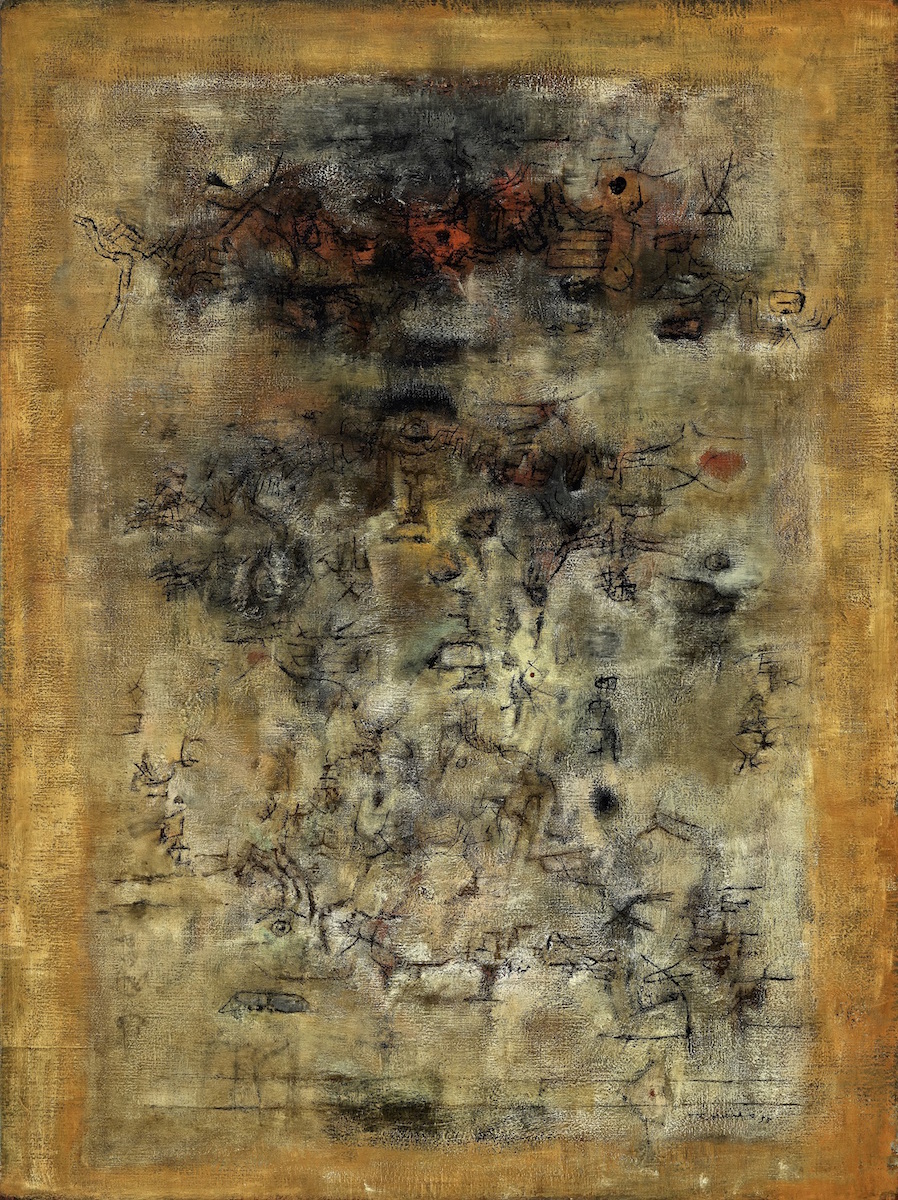 Ailleurs, 1955
oil on canvas
130 x 97 cm
Estimate:
HK$40,000,000 – 60,000,000
€4,530,000-6,800,000
$5,130,000-7,690,000
The present work, 'Ailleurs', was completed in 1955 – a moment when Zao's style of painting underwent a crucial and decisive transformation. Ailleurs tells of Zao as a stranger in a foreign land where he had found his artistic path; through this journey he had the opportunity to explore his identity and discover, examine, unite and sublimate the innovations, traditions, and cultures of the East and the West.
2)    ZAO WOU-KI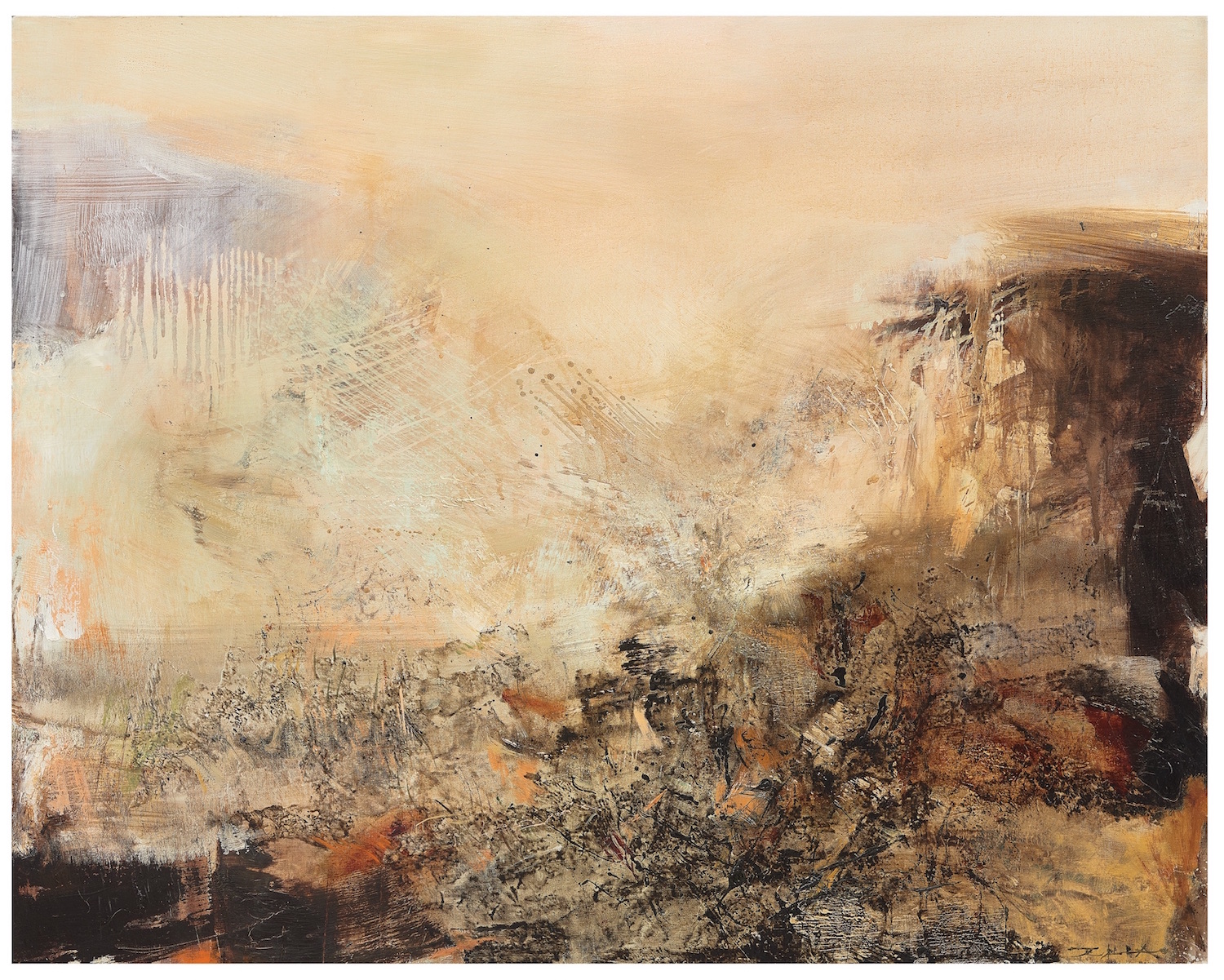 14.09.70, 1970
oil on canvas
73.1 x 91.8 cm
Estimate:
HK$9,000,000 – 12,000,000
€1,020,000-1,360,000
$1,150,000-1,540,000
'14.09.70' comes from a French private collector who shared a deep friendship with Zao Wou-Ki over several decades and has since been in the home of this private collector since he acquired it from the artist's studio. Painted in 1970, '14.09.70' exhibits the characteristics of Zao's endeavours within a period of embracing ink painting aesthetics in his oil canvases.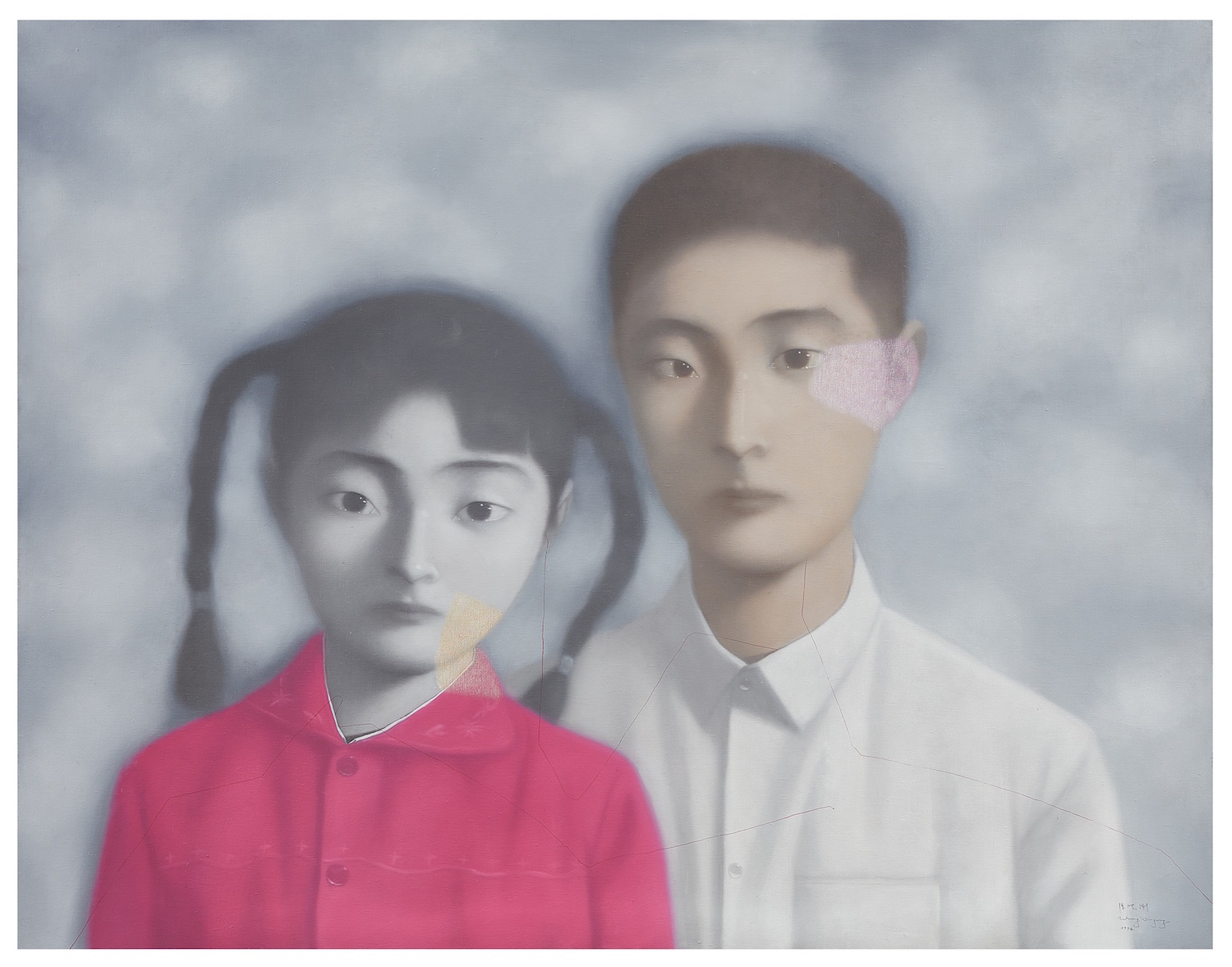 Bloodline: Big Family No. 11, 1998
oil on canvas
148.7 x 189.9 cm
Estimate:
HK$9,000,000 – 15,000,000
€1,020,000-1,700,000
$1,150,000-1,920,000
Inspired by old black and white family photographs, the Bloodline series is an essential body of works by Zhang Xiaogang produced between 1993 and 1999. The series not only explores collective and self-identity through the nation's historical memories, mature works such as 'Bloodline: Big Family, No. 11' provide insights into his own personal life, offering a piece of complex emotional and psychological history that is universally relatable.
4)   GEORGE CONDO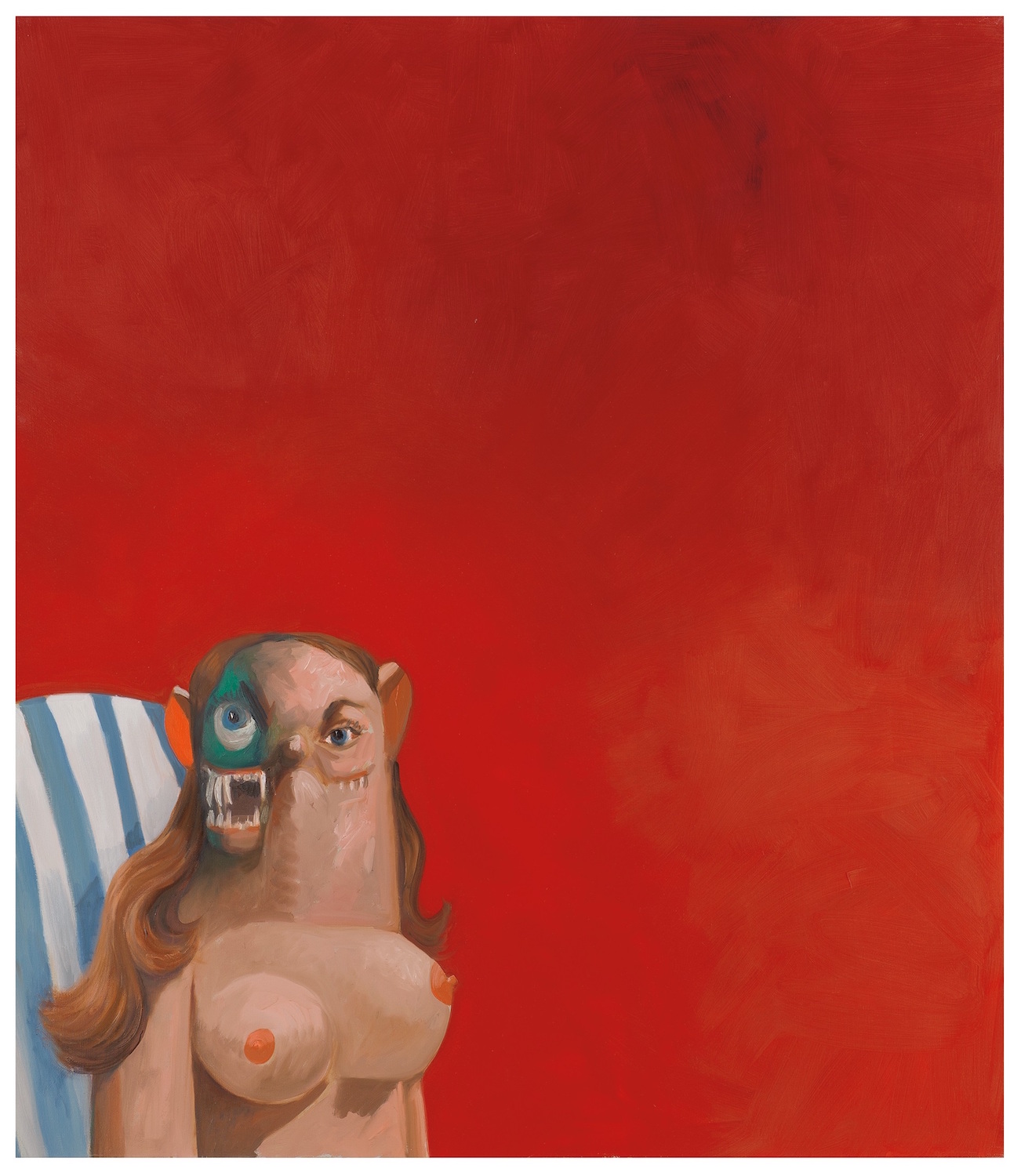 Red and Green Composition, 2006
oil on canvas
157.5 x 136.5 cm
Estimate:
HK$4,000,000 – 6,000,000
€453,000-680,000
$513,000-769,000
Showcasing both Condo's remarkable draughtsmanship and virtuoso handling of paint, 'Red and Green Composition' is exceptional in Condo's oeuvre for the way in which it explicitly addresses the loaded history of the gaze through the nude; it sets the foundation for the artist's celebrated Drawing Paintings from 2011 and 2012.
5)    ZAO WOU-KI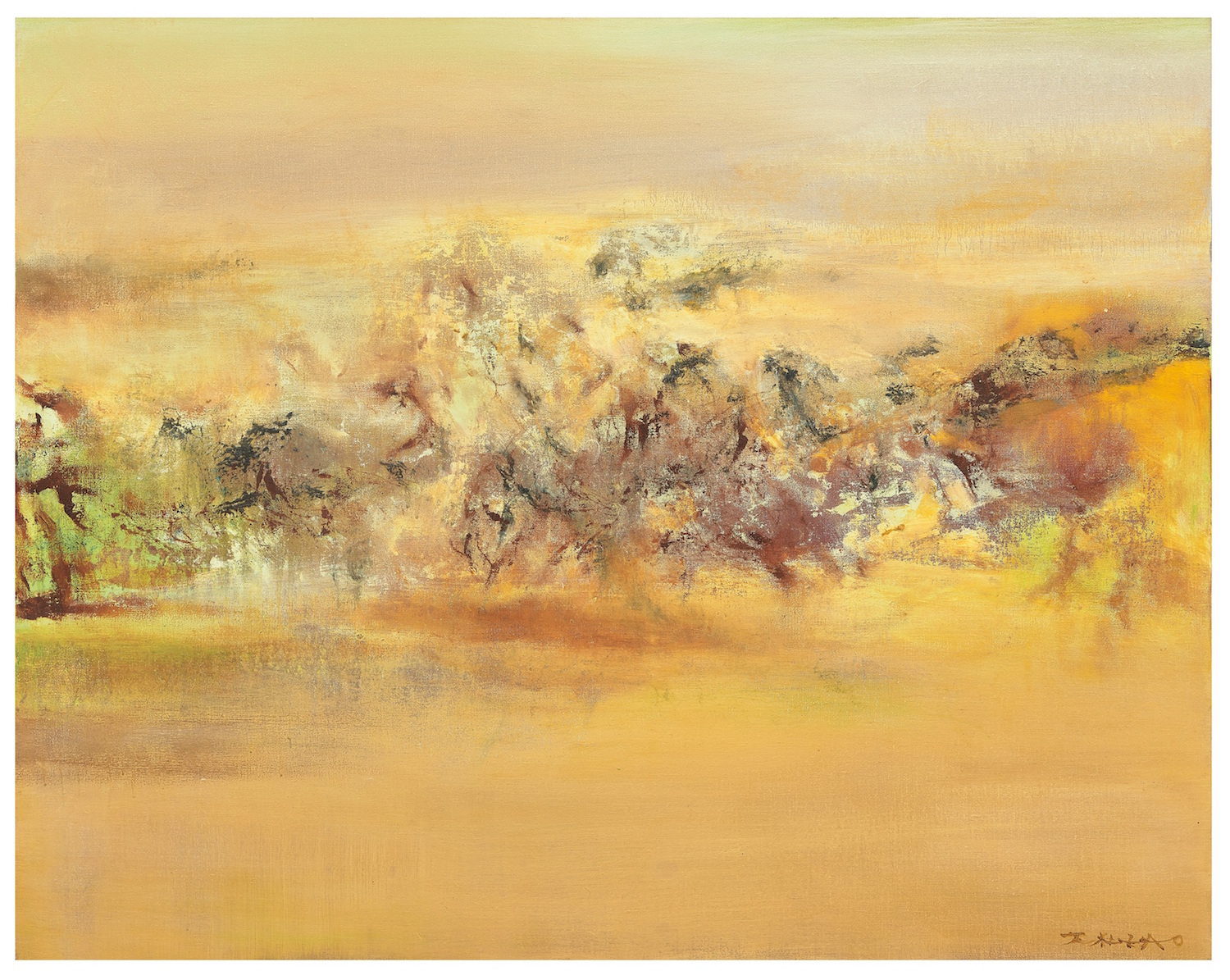 22.05.2002, 2002
oil on canvas
73 x 92 cm
Estimate:
HK$4,000,000 – 6,000,000
€453,000-680,000
$513,000-769,000
'22.05.2002' is a beautiful example of how Zao's artistic and personal journey culminated in a sublime, even spiritual, dynamism in his works. His characteristic diluted ink wash-like oils sweep across the canvas, grounded by subtle painterly gestures reminiscent of the Chinese oracle bone script which appeared in his earlier works (see for example above 'Ailleurs', 1955).
6)    LEE UFAN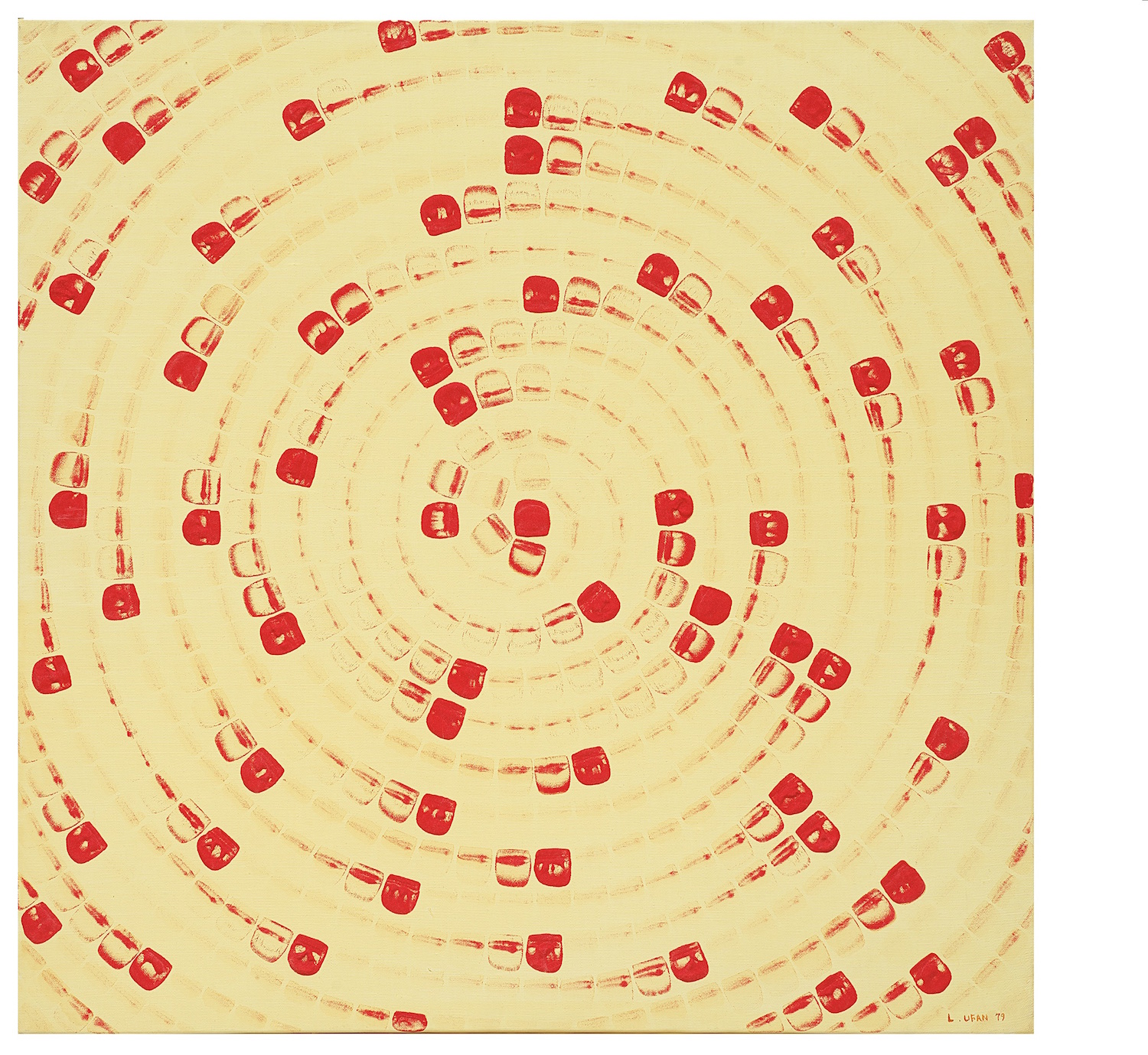 From Point No. 7901256, 1979
mineral pigment on canvas
90.3 x 90.3 cm 
Estimate:
HK$3,500,000 – 4,500,000
€397,000-510,000
$449,000-577,000
Lee started his first signature series of painting, From Point series and From Line series in 1972-1973. 'From Point No. 7901256′ belongs to the artist's From Point (1972-1984) series of works, but unlike the more common linear compositions from the same series, it belongs to the group of works created from 1977 onwards in which the red spiralling composition creates a delicate, pulsating tension, enveloping and drawing the viewer into the heart of the painting.
7)    KAWS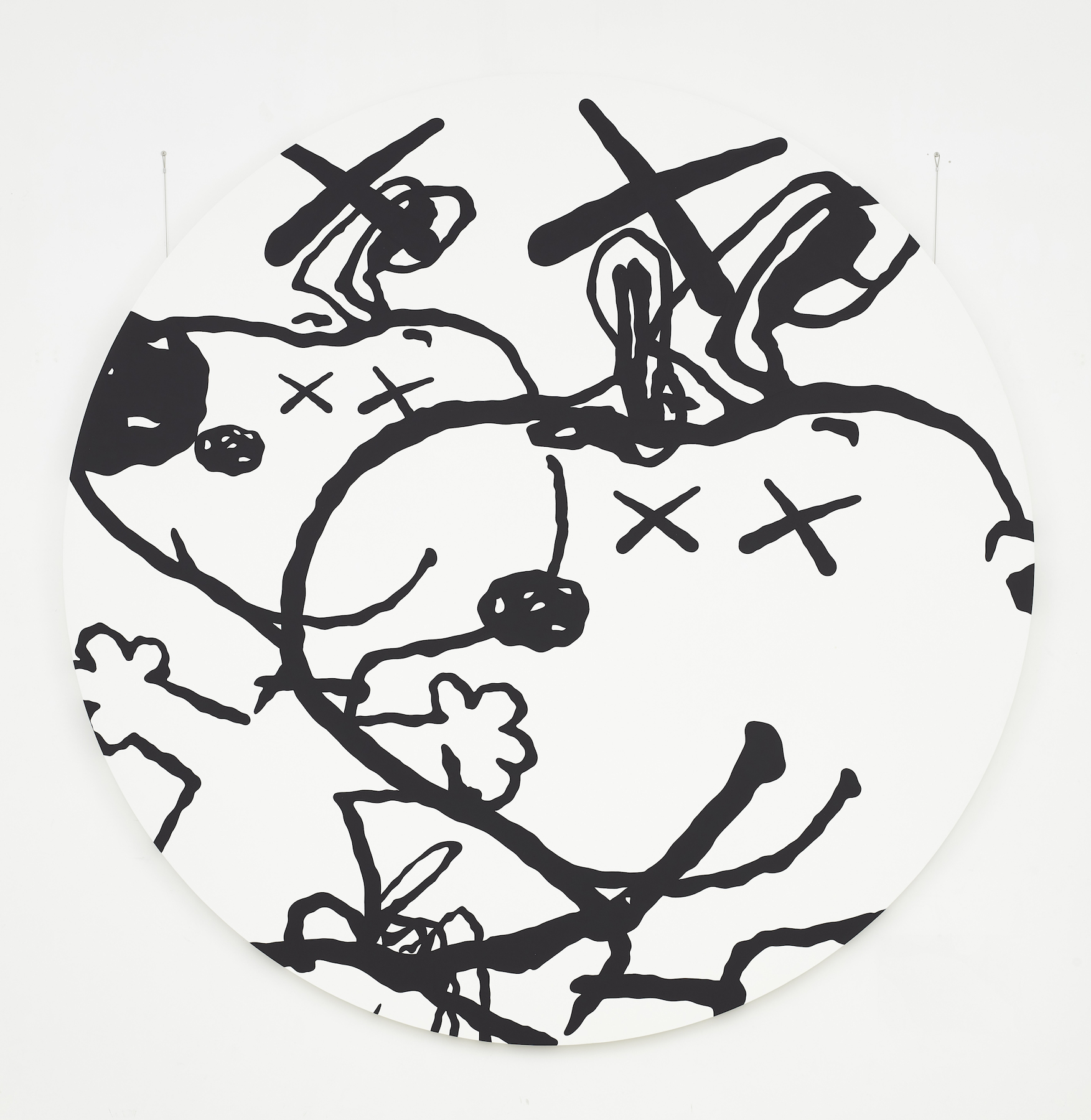 UNTITLED (MBFL6), 2015
acrylic on canvas
diameter: 244.3 cm
Estimate:
HK$3,500,000 – 5,500,000
€397,000-623,000
$449,000-705,000
American artist Brian Donnelly, better known as KAWS, taps into this medium by re-imagining characters from popular cartoons with his distinct artistic aesthetic. Through 'UNTITLED (MBFL6)', KAWS brings to light the abstract nature of animation, but also shows how personal an image can be in evoking inherently human expressions.
8)    LEE UFAN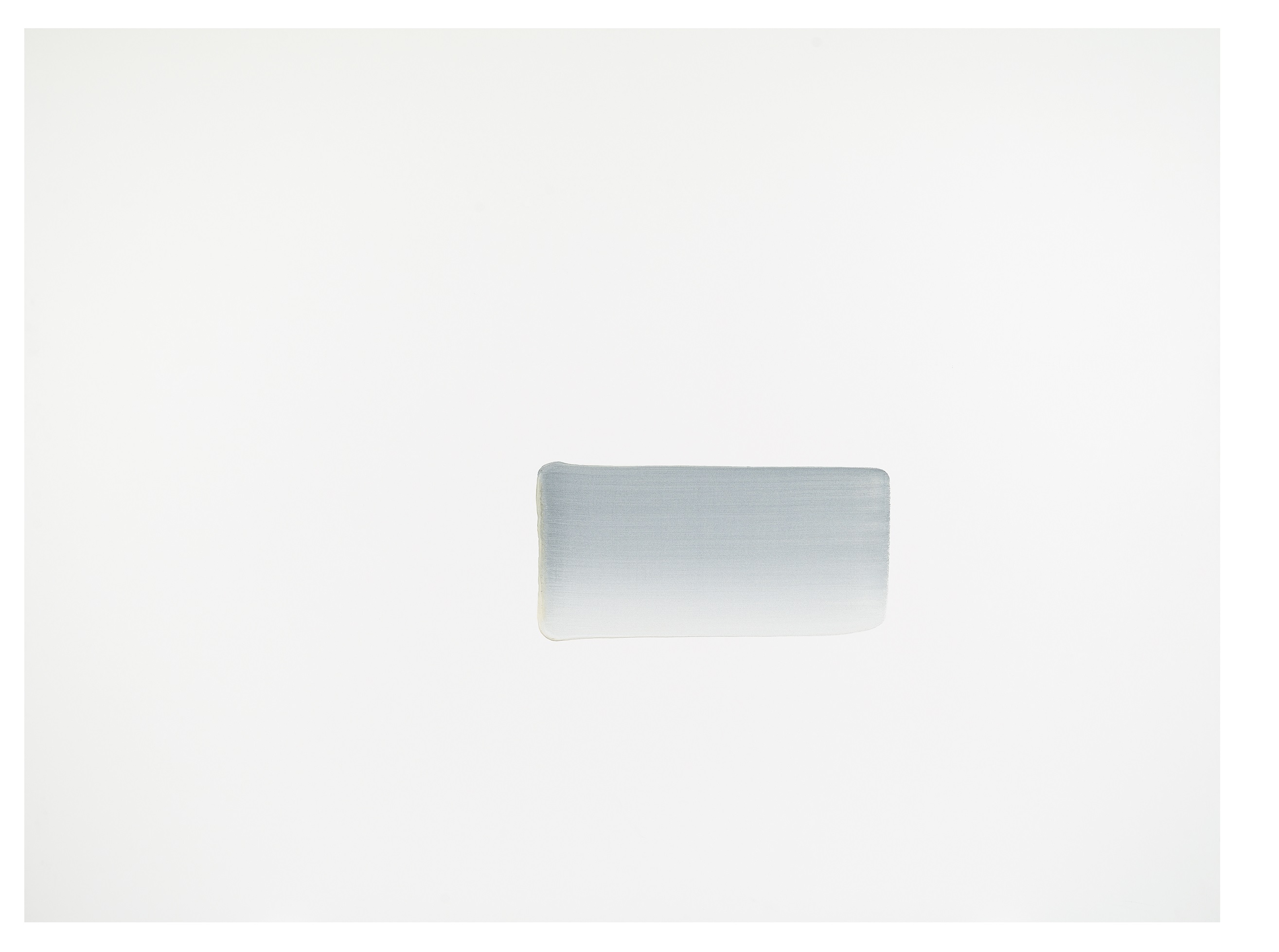 Dialogue, 2007
oil and mineral pigment on canvas
218 x 291 cm
Estimate:
HK$2,600,000 – 3,600,000
€296,000-409,000
$333,000-462,000
Here, singular sweeps of paint using the artist's traditional grey palette make the simple composition. Developing this series since 2006, 'Dialogue' exemplifies the artist's composition of "a single dab in the void", challenging the relationship between the "object" and the space it occupies on the canvas, immersing oneself in the art of encounter.
9)    JONAS WOOD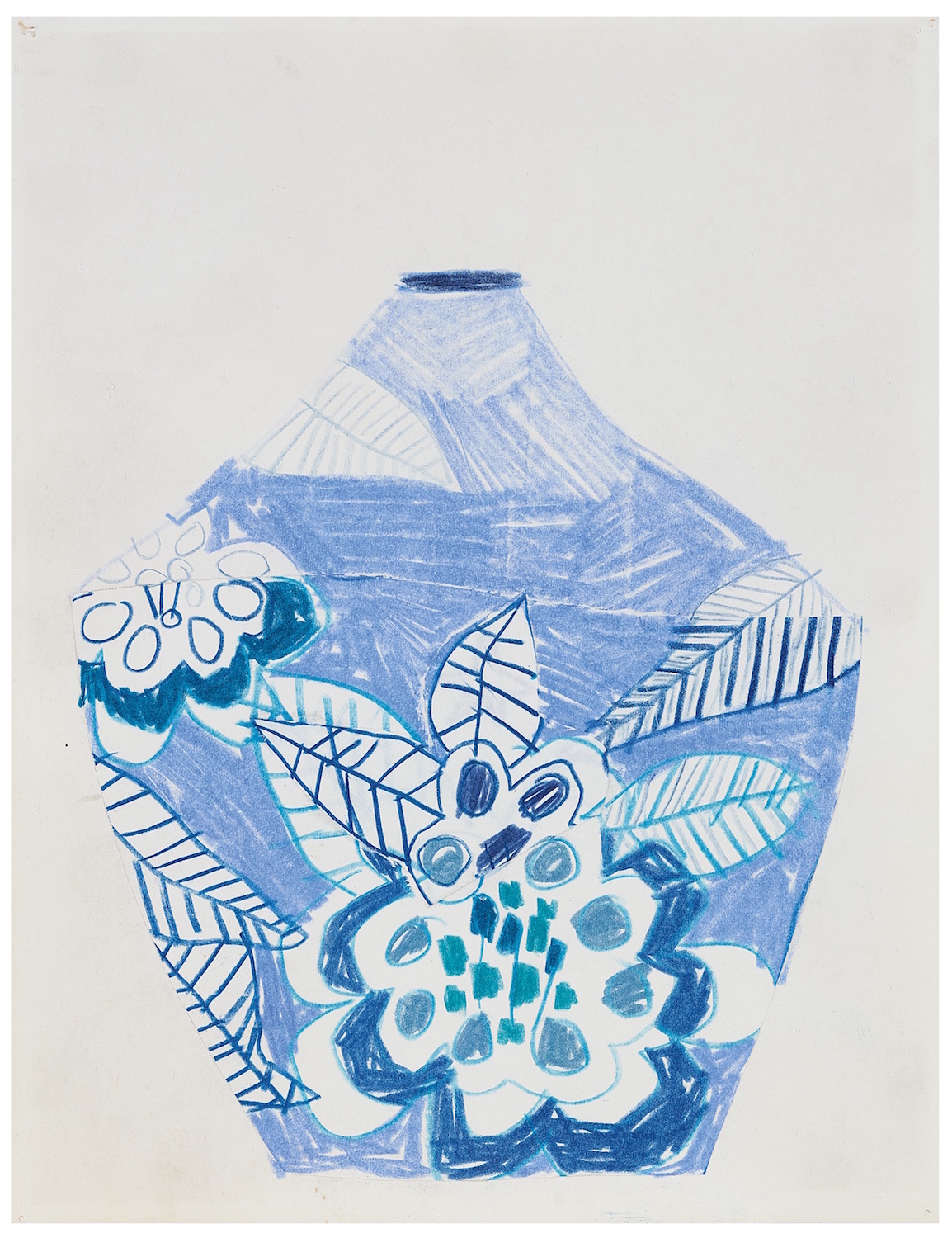 Blue Pot, 2011
coloured pencil and collage on paper
27.5 x 21.1 cm
Estimate:
HK$300,000 – 500,000
€34,100-56,800
$38,500-64,100
Jonas Wood's paintings and works on paper display overlapping textures and cubist compressions of space. One also recalls modern and contemporary masters, such as Henri Matisse and David Hockney. 'Blue Pot' is a signature piece from the artist's drawings, collages, watercolors, and paintings, in which outlines of pots and vases frame landscape and interior imagery.
10)    ZAO WOU-KI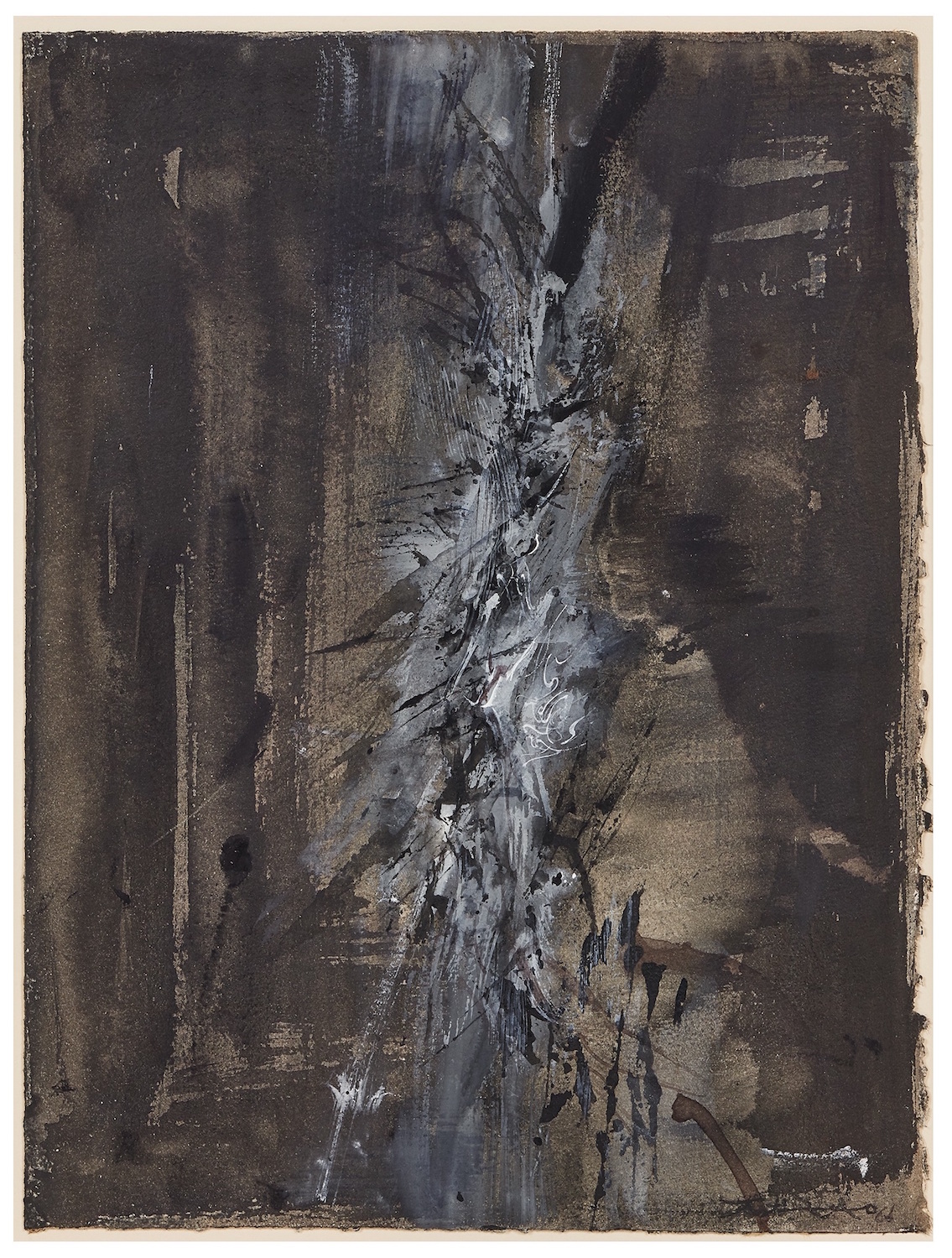 Composition, 1961
watercolour and gouache on paper
37.7 x 28.5 cm
Estimate:
HK$350,000 – 550,000
€39,800-62,500
$44,900-70,500
This lot comes from a collection spanning nearly four decades, one which features a singular preoccupation on fine art created by the world's most renowned Asian artists that resided and worked in postwar Europe. These pioneering artists, including Zao Wou-Ki, Chu Teh-Chun and T'ang Haywen, brought with them to Europe a multitude of Eastern traditions that were central to their thinking.
See more lots from Phillips' Hong Kong Spring Auctions, 26-28 May 2019.