Gary Nader Art Centre, established by collector Gary Nader (see previous interview), is featuring for the first time the work of two of the 20th century's most influential Venezuelan artists. From May 30 through July 31, exhibition 'Soto to Vigas' pays homage to the work of Jesús Rafael Soto and Oswaldo Vigas, whose aesthetic proposals contributed to create a new and distinctive identity of art in Latin America during the second half 20th century and beyond. Through the artists' prolific careers, the exhibition explores the significance of their work for the development of Modern Art in Latin America.
JESÚS RAFAEL SOTO
Ovoide Azul Cobalto, 1999
Paint aluminum and nylon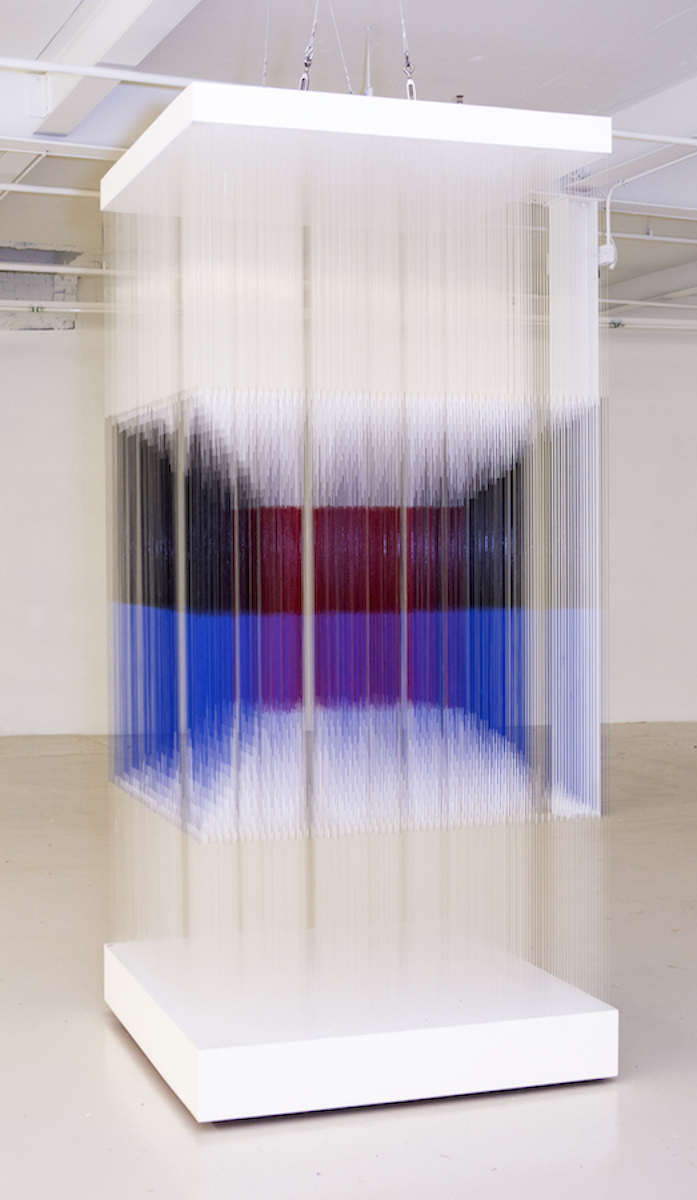 JESÚS RAFAEL SOTO
Cubo Hilda, 1997
Wood, nylon and paint
JESÚS RAFAEL SOTO
Cuadrados y escritura blanca, 1979
Acrylic on wood, painted metal, metal rod construction and nylon string
Jesus Rafael Soto (1923-2005) started his prolific artistic career in Venezuela became known as a leader in optical and kinetic art, as his works create optical illusions that react to the environment, exploring the surrounding space and interacting with the receptor.
"Artistic creation is a force which should preferably be directed towards the exploration of space, of the universe, of the infinite realities which surround us, but of which we are hardly conscious," Soto once mused.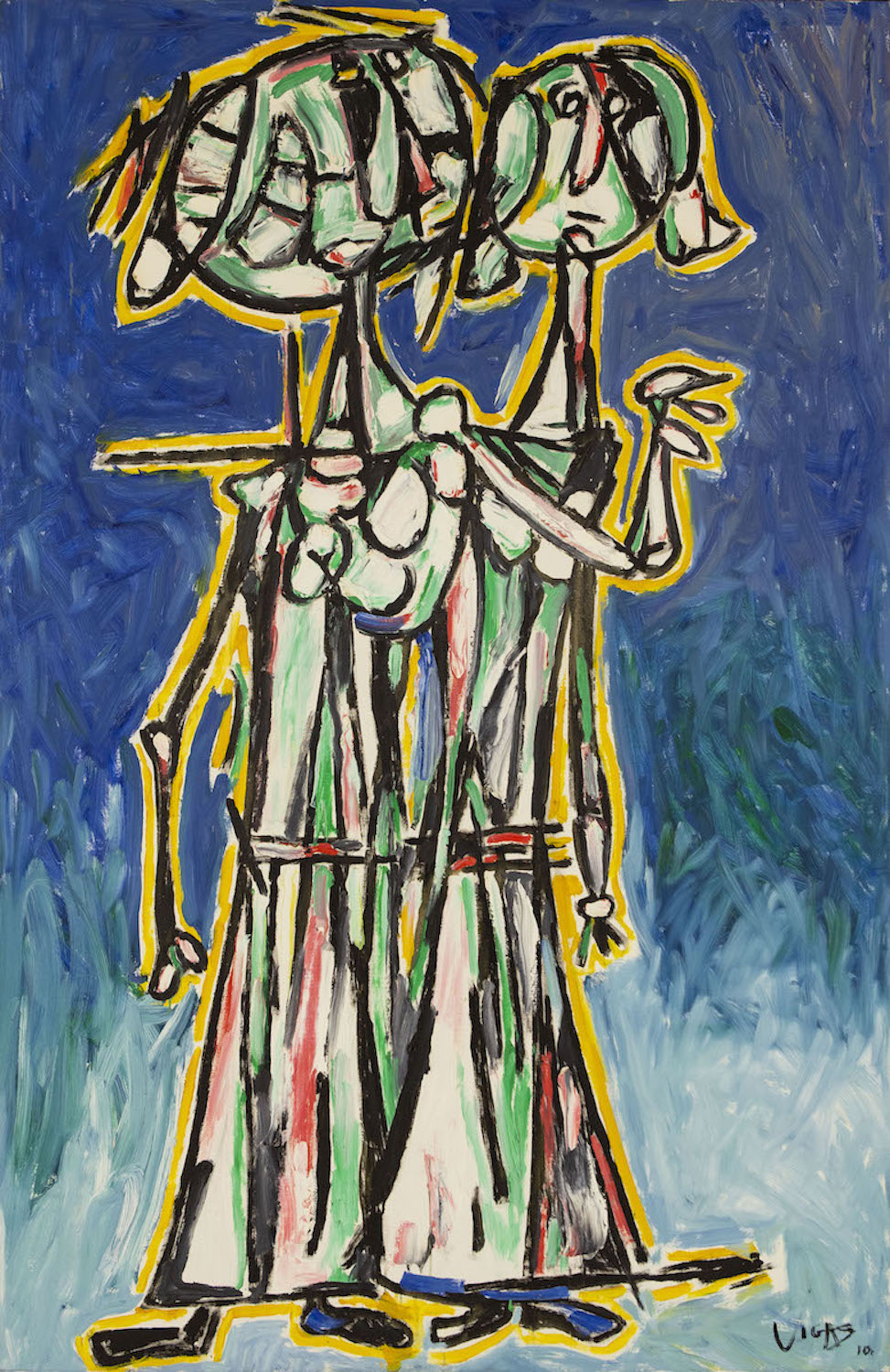 OSWALDO VIGAS
Pareja de Curanderas, 2010
Oil on canvas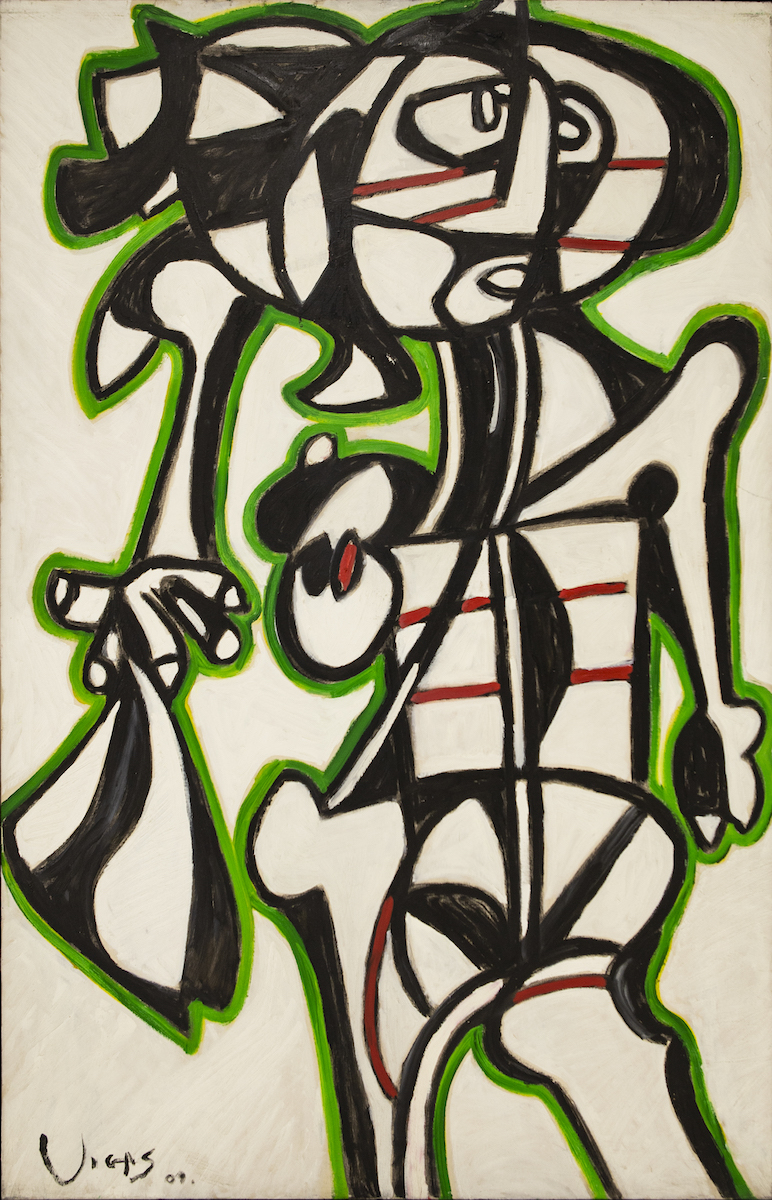 OSWALDO VIGAS [Venezuelan 1923-2014]
Gran Curandera IV, 2009
Oil on canvas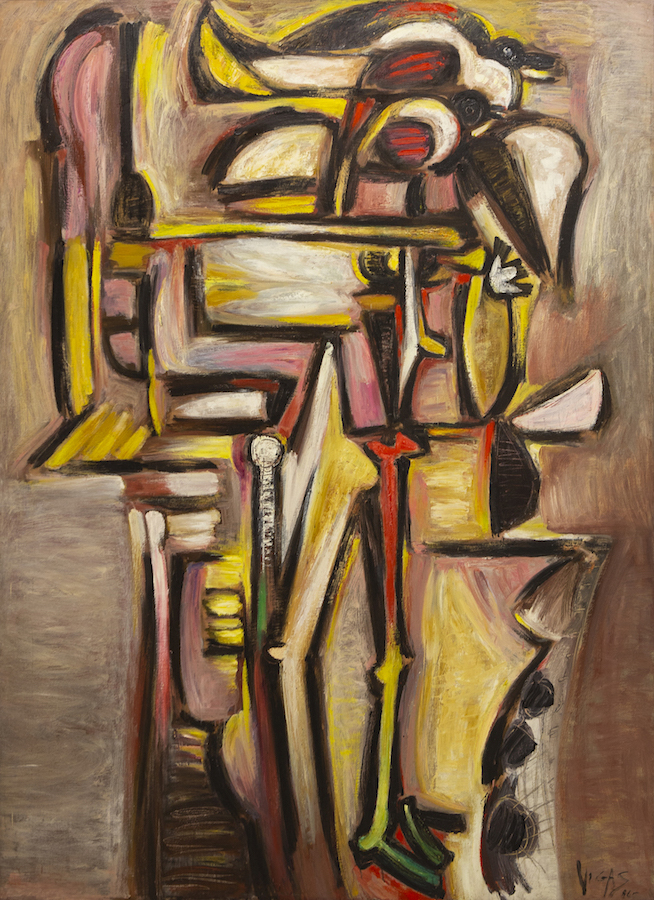 OSWALDO VIGAS
Agorero, 1986
Oil on canvas
Oswaldo Vigas (1923-2014) was an active member of the Parisian avant-garde scene between 1952 and 1964. His work interweaves influences from Venezuela's pre-Columbian and African cultural patrimony with strains of European and American Modernism, placing him next to the work of fellow Latin American artists Roberto Matta, Wilfredo Lam, Fernando de Szyszlo and Rufino Tamayo, all of them strongly committed to the indigenous legacy of their countries.
"Art is everything. I believe in an art that gets into everything, in an art that transcends. Therefore, art cannot be pure, it must be contaminated as life is." Vigas confess to his son Lorenzo during an interview for the documentary El Vendedor de Orquideas (The Orchid Seller) (2016).
'Soto to Vigas', May 30 through July 31, 2019
Venue: Gary Nader Art Centre, 62 NE 27 Street, Miami FL 33137
Hours: Monday – Saturday, 10am – 6pm