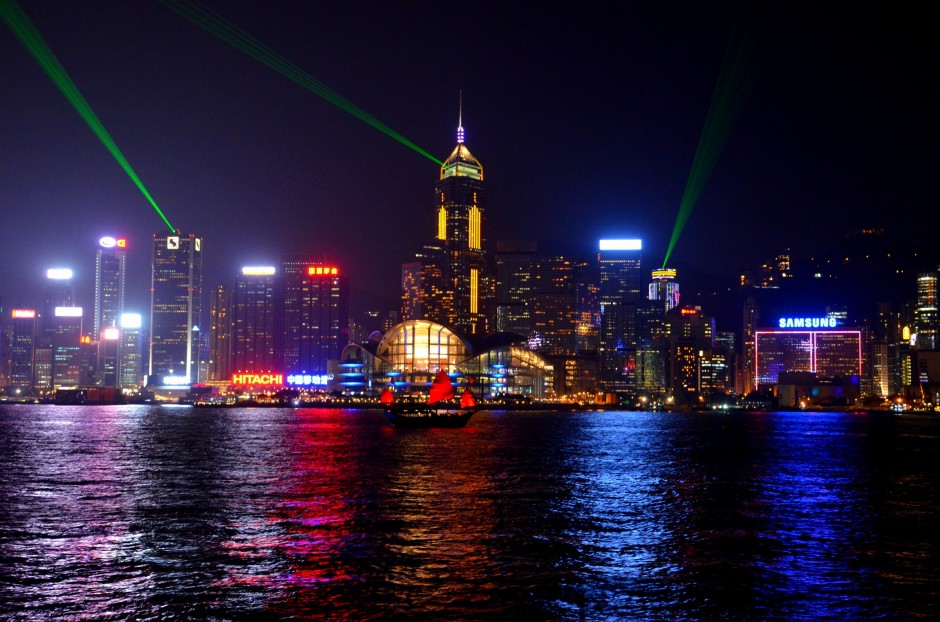 During this hectic art week around Art Basel Hong Kong, you will be occupied given the many exciting activities across the city: from an invitation to the "First Night" at Art Central Hong Kong to gallery dinners sitting next to international artist heavyweights. If you are lucky enough to be even on Larry's, Adeline's or someone else's special list, then you will get to enjoy some of these exclusive highlights…
1.  artnet Party with M WOODS and Le Baron, 22 March
Co-initiated by Michael Xufu Huang, collector and co-founder of M WOODS private museum, this party will take place in the Central District, and transform an American restaurant into an outlet of Shanghai's hottest night club Le Baron. Held on Tuesday night after the first private view of Art Basel Hong Kong it sets you on track for the week to come. (By invitation only)
2.   TheArtGorgeous X lululemon: The Mindful Suite, 22 & 23 March
TheArtGorgeous cooperates with the yoga-wear brand lululemon to organise meditation sessions and 'Retox/Detox' drinks in one of Grand Hyatts hotel
suites. Yes, to meditate to clear your mind so that you could appreciate all the artworks more mindfully later on. (By invitation only)
3.  The Land Foundation Fundraising Dinner, 23 March
The Land Foundation is an experimental community art project in Thailand. Partnered with the Jim Thompson Art Center, co-hosted by Eric Booth, and wild-minded artist Korakrit Arunanondchai, the dinner will take place in a revitalised former industrial building in Chai Wan –an agreeable alternation from the eventful Central or Wan Chai area.
4.  Guru Jimmy's Absolut Ashram of Spirituality –Absolut ArtBar Party, 24 March
Artist James Ostrer and the vodka brand which is well known for its art engagement will present an immersive technicoloured ashram installation with beanbag chairs, rugs and other spiritual endeavours. Guru Jimmy is the artist's spiritual guide, who has appeared at the 2015 Venice Biennale. Now Guru Jimmy has collaborated with some of Hong Kong's best mixologists to create cocktails in seven brilliant colours, reminiscent of the rainbow while using only natural ingredients. (By invitation only)
5.  Surroundings & Influences Exhibition, until 12 April
The pop-up show at Hong Kong's iconic Mandarin Oriental Hotel
has gathered over 15 paintings, sculptures, and installations by some of the top young Chinese artists such as Wang Guangle, Wang Yuyang, Xu Qu, Xu Zhen, Zhao Zhao. Curated by artshare.com, this might be the exhibition to go if you would like to add stronger contemporary Chinese flavour to your art week in Hong Kong.
6.  Private Art Dinner –Art Meets Hedge Funds, 24 March
And of course Larry's List is part of the party game. Organised by Ayaltis & Consigg partnering with LARRY`S LIST, the Art Dinner is featuring a conversation with Chinese art über-collector Dr. Uli Sigg on the theme of a current exhibition of his collection, 'Four Decades of Chinese Contemporary Art'. You have sadly missed the invitation? An alternative is to attend the Asian Premiere of the film, The Chinese Lives of Uli Sigg (2016) in the presence of Dr. Uli Sigg and the director Michael Schindhelm on March 21. (Art dinner –by invitation only)