This summer, the Seattle Art Fair continues to grow. The 3rd edition of Seattle Art Fair will take place on August 3 – 6, 2017 at the CenturyLink Field Event Center, showcasing the artistic beauty of Seattle and the Pacific Northwest, and the area's vibrant cultural scene bringing cutting-edge contemporary art to the region. It connects collectors, art and the city. Read the 8 reasons why you definitely should consider the fair early next month. The art is of course the main reasons but there are also Seattle Dog and many other things to enjoy…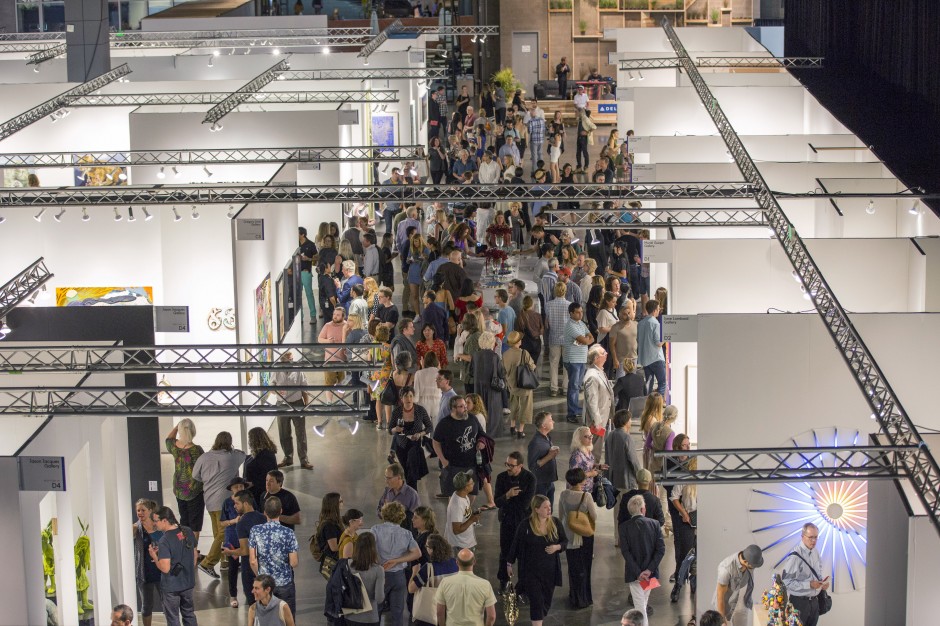 1.    Strong art collector base
Over the past 30 years, Seattle has emerged as a leading city in art collecting in the United States. The expansion of high-tech businesses in the Seattle area has attracted a number of individuals who, in addition to established collectors, are building substantial private collections. Don't miss out the opportunity to meet other bright-minded aficionados, such as Barney Ebsworth, Tom Podl, Richard and Elizabeth Hedreen and Rebecca Stewart, to name a few besides Bill Gates.
2.    Representative of the Pacific Northwest
With a total of 97 exhibitors are representing 26 cities from 9 countries including 50 galleries from the Pacific Rim, the Seattle Art Fair is a one-of-a-kind destination to showcase the best modern and contemporary art and the vibrant arts community of the Pacific Northwest.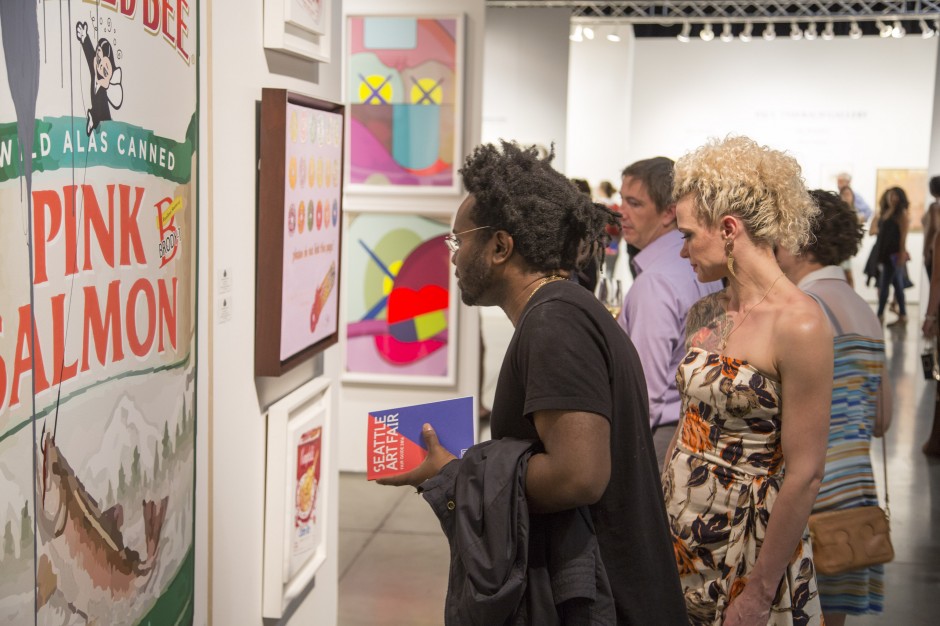 3.    Vibrant program with talks, films, performances
Daily dialogues during the fair will include talks between filmmaker Gerard & Kelly and art historian Miwon Kwon as well Artist, musician, and filmmaker Clyde Petersen with artist and curator Tariqa Waters, among others. Gerard & Kelly will host the world premiere of their new film, "Modern Living" (2016-ongoing), a choreographic, two-channel installation at the fair.
4.    An ambitious collection of solo projects
There will be a number of solo projects, including immersive installations providing engaging experiences throughout the fair: one of the highlights will be sculptor Sean Townley who will install his large floor-based sculpture, 7 Diadems. Visitors will have the opportunity to interact with these boulder-size copies of partial head molds made from a monumental ancient sculpture of the Roman Juno.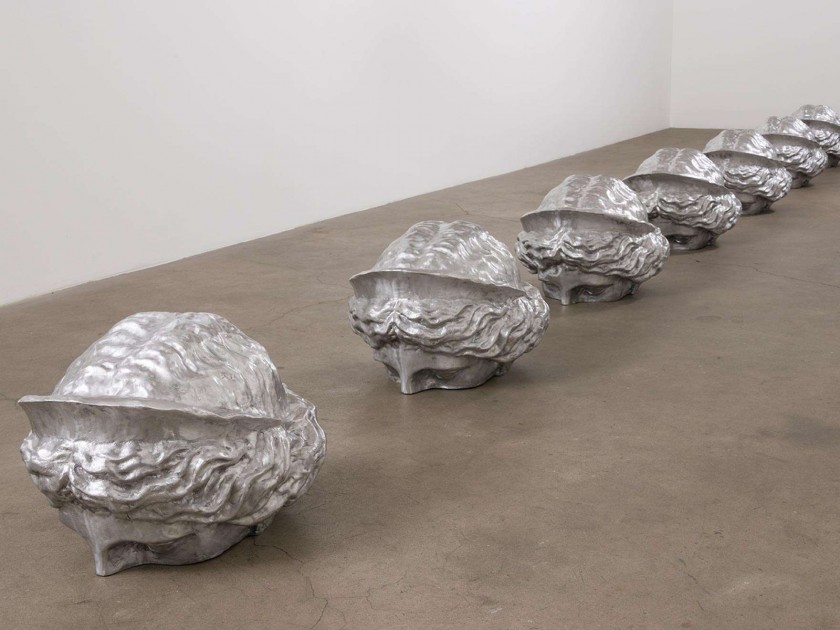 5.    Beyond the booths: dynamic programming spreading throughout the city
During the fair, artists and thinkers will be activating historic sites around the neighborhood, and spotlighting Seattle as a vital cultural capital.
Los Angeles-based Dylan Mira and Erika Vogt's "Pool" (2017) will transform Seattle's historic Union Station into a multifaceted installation of videos, performances, architectural models and sculptural platforms, inspired by historical and contemporary spa materials.
6.    Explore the vigorous art scene of Seattle
Seattle is renowned for its natural beauty as its cultural landscape. Besides Seattle Art Fair, include Museum of Pop Culture and Olympic Sculpture Park on your art agenda. The former is a fascinating merge of post-modern architecture and legendary rock-and-roll history. The latter houses over 20 pieces of modern sculpture, including Jaume Plensa's Echo (2011) and Alexander Calder's The Eagle (1971), overlooking Puget Sound with a view of the distant Olympic Mountains.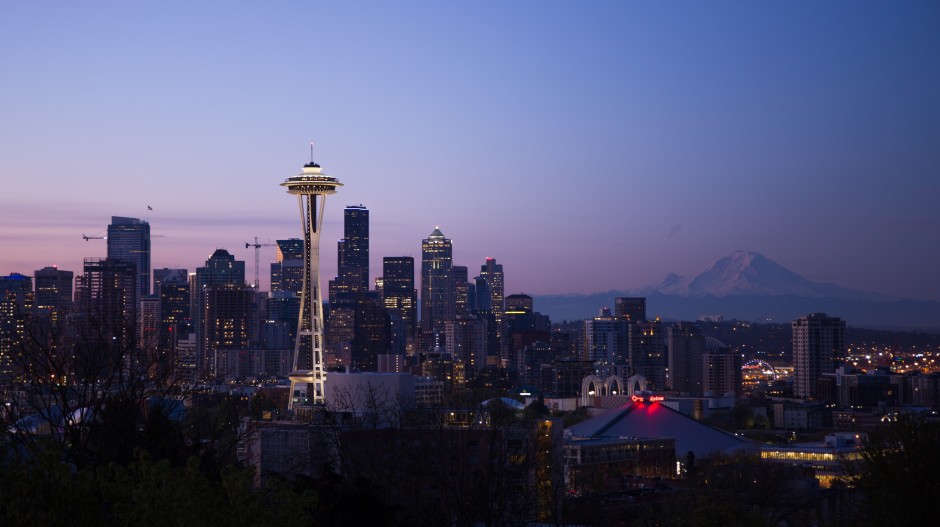 7.    Iconic skyline, pleasant parks and a real beach
Mt. Rainier is simply stunning. As the focal of the fifth national park designated in the United States, the mountain has caught the hearts and souls of the indigenous people of Washington, who called it Tahoma or Tacoma. Kerry Park in Seattle affords the iconic view; the deck of the Bainbridge ferry is another great vantage point. No plan can be better than relaxing on the beach after a hectic art-filled day. There are also a great bunch of parks to relax your eyes with some green, such as Kerry Park, Green Lake Park and Washington Park Arboretum, among others.
8.    Fantastic food scene
Seattle has way much greater variety of food to offer than fresh seafood from the famous Pike Place Market. From authentic pho to Seattle dog, from good coffee to microbreweries, your appetite would become as insatiable as that for art.
Twitter: @seattleartfair
Instagram: @seattleartfair
Facebook: https://www.facebook.com/seattleartfair
Website: http://seattleartfair.com/
Hashtag: #SeattleArtFair