Almost every corner of their Parisian apartment on the bank of the river Seine are occupied by artworks, juxtaposed by carefully selected, if not one-of-a-kind, design objects or furniture. Clémence and Didier Krzentowski are the husband-and-wife founders of design space Galerie Kreo in the City of Light.
We spoke with Didier Krzentowski, who shared with us how they accommodate a large number of design lamps— more than they can use— in the apartment, why meteorites are the best minimalist artworks, as well as their close relations with late fashion designer Azzedine Alaïa.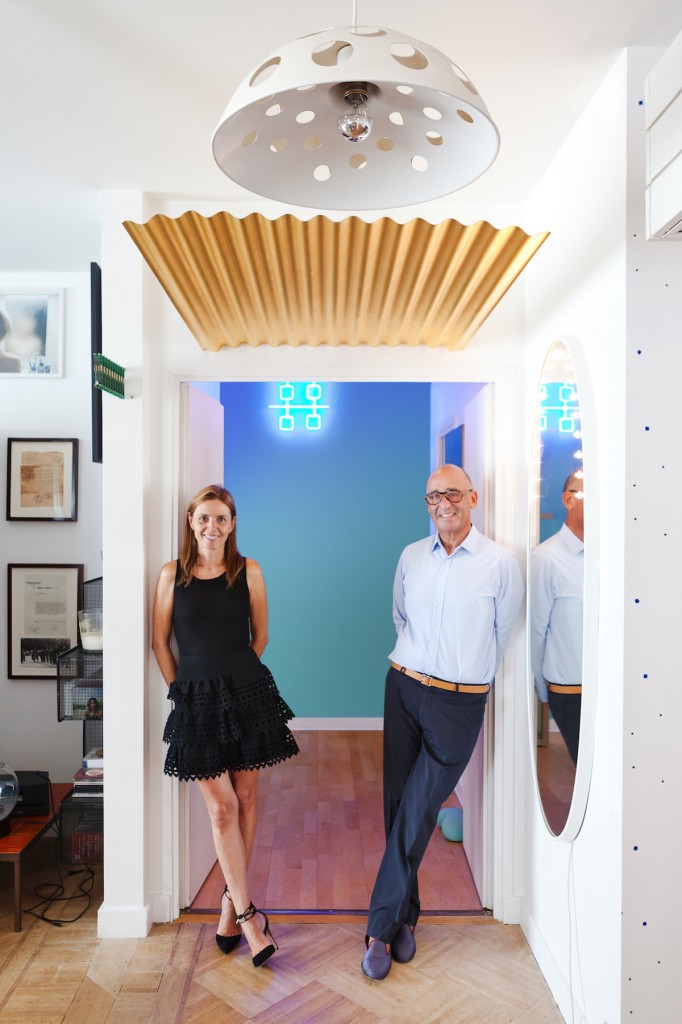 Collecting
What made you want to start collecting art? What is the main motivation behind your collecting?
I began through my best friend—his parents had a fantastic art collection. And when I was younger, I went very often to museums and I began to collect like that. That's right. I began to collect when I was five years old. I began to collect watches and a lot of things. And I loved art and design, so when I was like 20, I began to make an art collection.
In fact I like everything, but why contemporary art? Because I wanted beautiful works and I only had the money to buy young artists at that time. It was like more than 40 years ago, it was easy; you could buy contemporary art for not a lot of money. It's not like now– now when you buy the work of a young artist, it's very expensive right away.
What is the main motivation behind your collecting?
I am an addictive collector. I think collecting is like a kind of nice obsessive neurosis. You start and then you cannot stop yourself.
To me a collection is like a puzzle, you have parts and you search the missing ones… A collection is also your portrait. So the pieces you buy are very close from you. You put the pieces and you see them in your mind and they go together.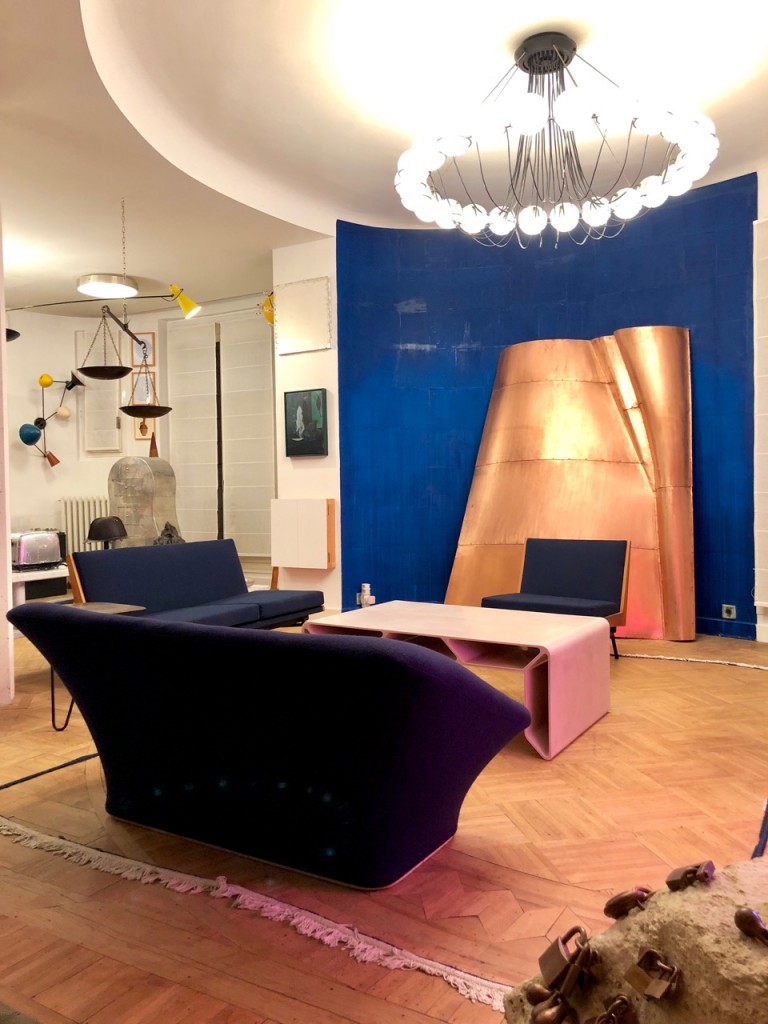 What is your focus regarding the artists in your collection? Are you more interested in emerging or renowned artists?
I began with photo, but then around 20 years ago, I sold my photos collection. Why? Because in fact the prices went very high, and I thought, "Okay, I will not continue like that." So I sold everything, not for money, but only to buy something else. So I started another collection where I mixed things: works from artists I could find in the past, new works and design. Speaking about design, it has been 40 years that I've focused on lights from the '50s to '70s, mainly French and Italian. And I have made two books on that because I'm completely addicted to that [laughter]. I would juxtapose design objects or furniture or even pieces from the 19th century with contemporary artworks.
Is there any particular type of art that has consistently attracted you, or anything that unites all the works you have acquired?
Yeah, of course. Now I don't know if perhaps it would change, but I am really much a minimalist and conceptual art. For example, I have two fantastic meteorites because meteorite is a stone that came from the universe, and for me, that is the most fantastic minimal piece you can find— no artist can do it. Why? Artists nowadays can make almost everything, but it's impossible to imitate the size and the weight of a meteorite.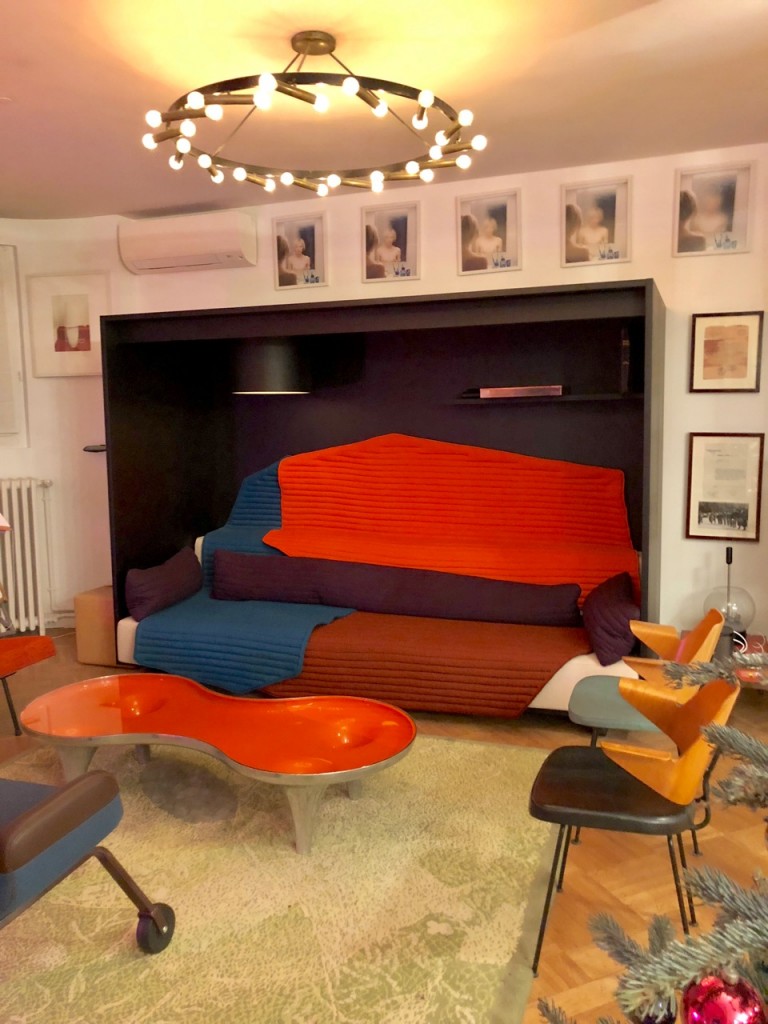 What was the first and the latest artwork you purchased?
I think one of the first was a drawing by Andy Warhol.
Two latest works I have got were Fagor", 1996 by Bertrand Lavier – a painted toaster – and a "Fraught Times – For 11 months of the year it's an artwork, in December it's Christmas" – a Christmas tree by Philippe Parreno.
How many artworks do you own? How many are you currently displaying in your amazing Parisian apartment?
In my apartment, I have pieces everywhere—I don't know. perhaps 60 or 70– not far from 100 piece of art and 70 lamps [laughter]. More than you can use of course. And I also have a lot in storage.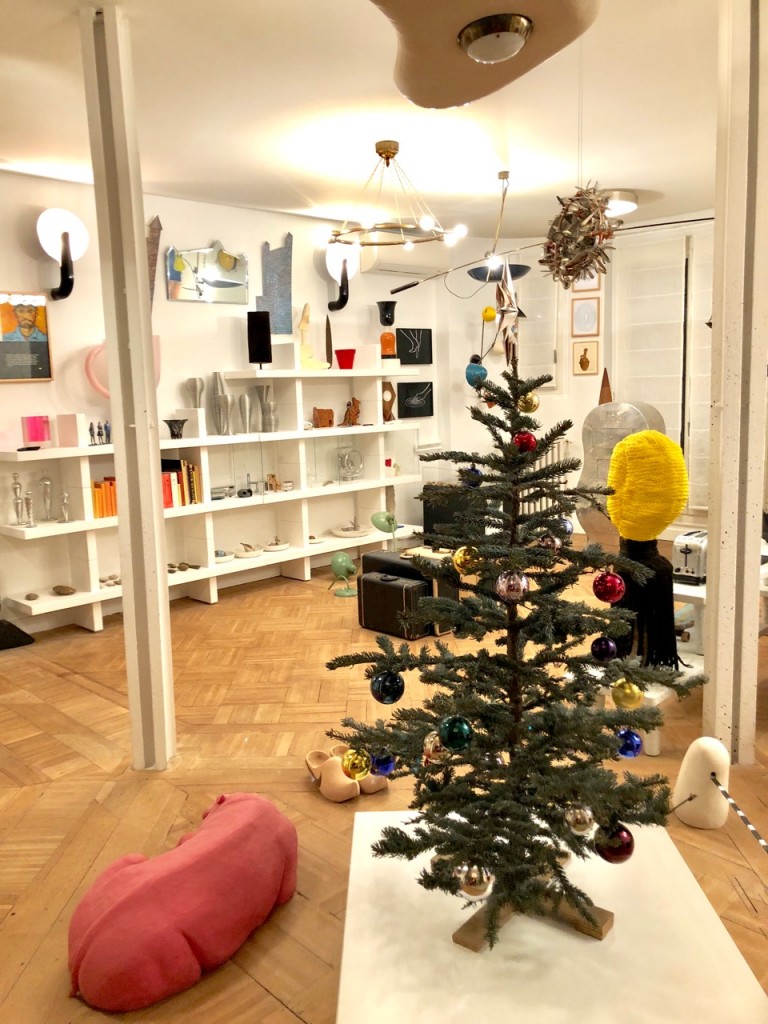 Have you ever presented your art collection publicly?
Three times. The first time was the "Passion Privée" exhibition at Musée d'Art Modern de la Ville de Paris, then once at Tel Aviv Museum of Art, and last time at la Maison Rouge in Paris, foundation of Antoine de Galbert.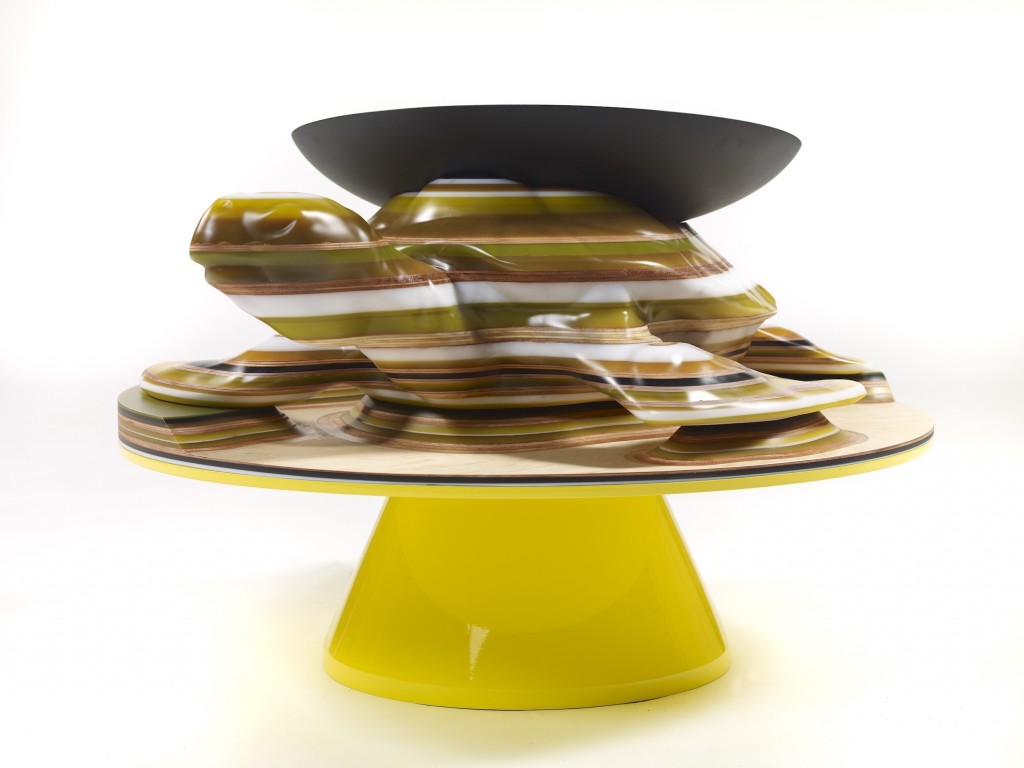 What do you consider before you make a purchase? Do you two always agree on what to buy or not?
Yeah, since I have more time than Clémence, so when I see something I send her the images, of course we speak before we decide to buy something. Me, I begin to look at the piece when I don't understand it because if I understand, I would think I saw it already somewhere. So that's the beginning. Then, after I ask for the concept of the artist, I would think about it. I think sometimes it's like you feel you need it, "I think I need this piece".
What kind of artwork is on your wish list?
If I had the money to buy it I will buy it right away— the two clocks called "Perfect Lovers" by Felix Gonzalez-Torres, but it's too expensive now.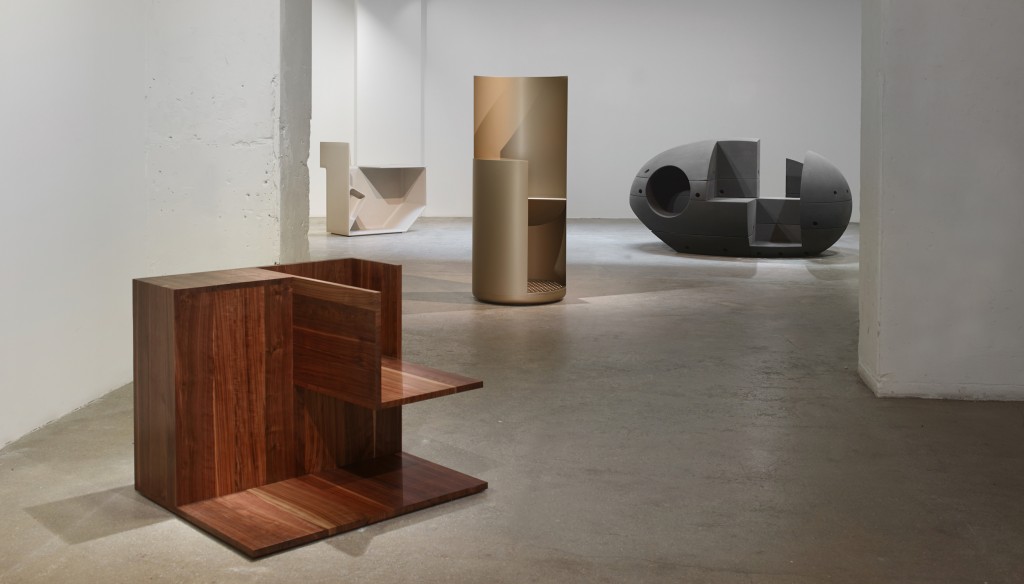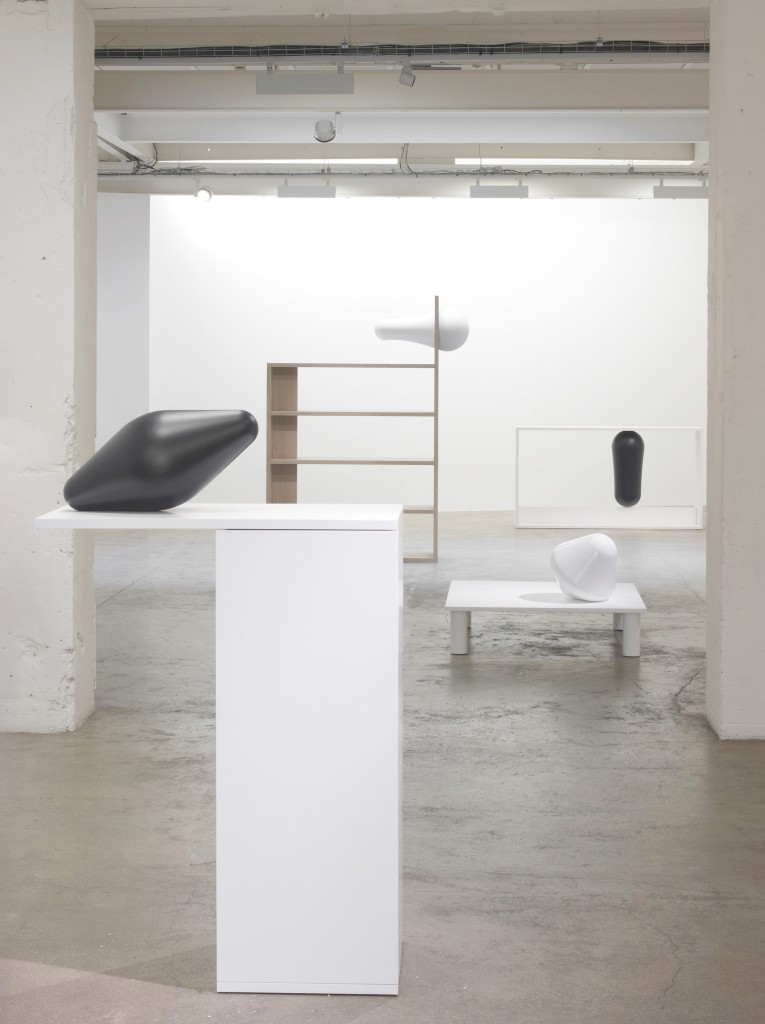 Galerie Kreo and Design
Why did you decide to set up Galerie Kreo to specialize in design works?
So what you have to know first is that what we do is quite different from everybody in design. It's not decoration. The idea is we work with furniture designers who work with industry and they make their research in the gallery. It's like a "haute couture" in design industry. Why? Because in fact when you work with industry you have a lot of constraints. So you have so many constraints you can't do what you want. Here the artists have more freedom to speak about design of course, but it's like the work of the future of design.
In fact, the designers work for a lot of companies, but they all work with one gallery where they have unique representation and where they create works with limited edition.
Through collecting and your gallery, you have been in close connections with quite some artists and designers. Any interesting or unforgettable stories to share?
In fact, I'm very close friends with some artists, of course, but I'm willing to know them in particular. And, yes, I can tell you—there is one person, Azzedine Alaïa, who inspired me a lot because we are like family, and unfortunately he passed away recently. He is the best fashion designer to me. He had a fantastic eye and was also a fantastic collector of art and design.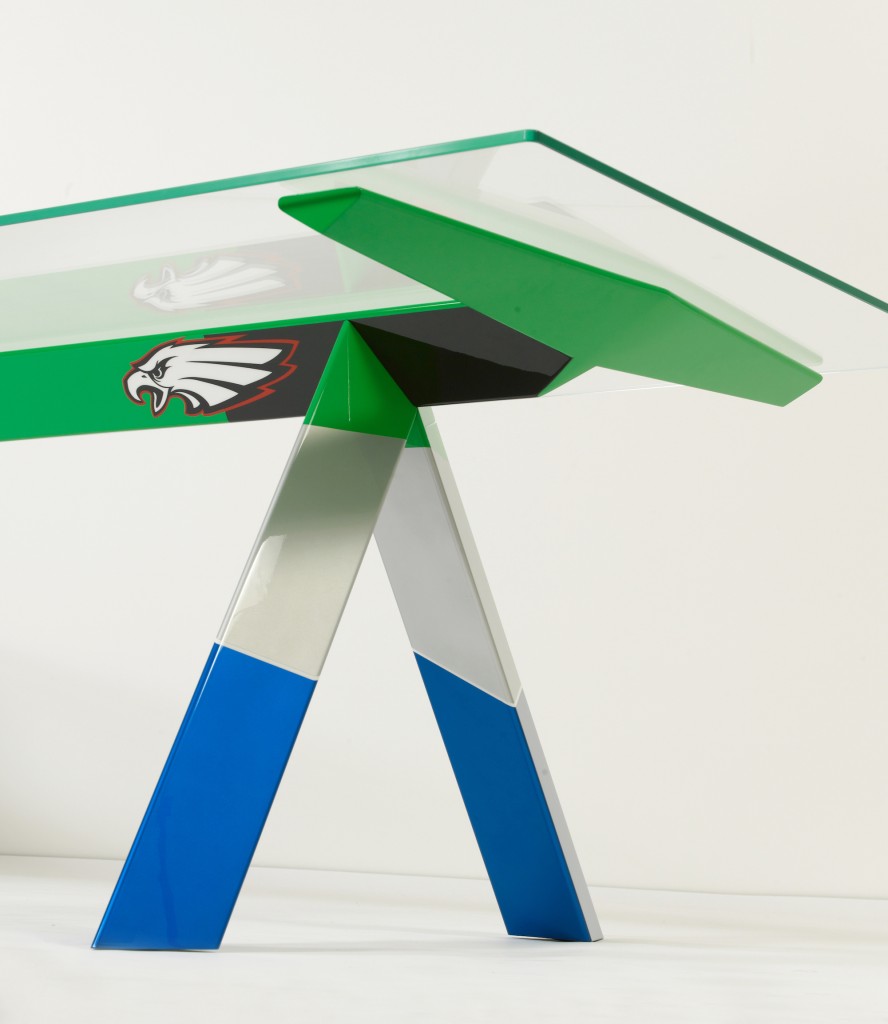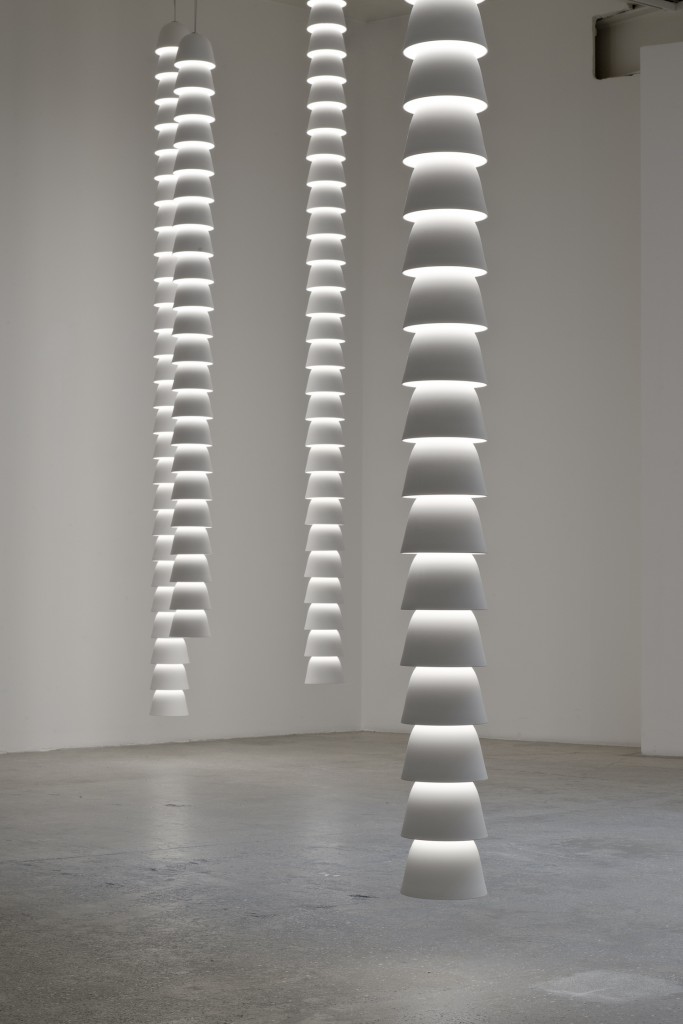 A selection of artists Clémence and Didier collect:
Danh Vo
Konstantin Grcic
Latifa Echakhch
Philippe Parreno