News just in… James Chau, Special Contributor at China Central Television's CCTV is an art collector of more than a decade. The 37 year old has a distinctive art collection that combines precious objects and artworks found on his extraordinary travels as a news correspondent. From his first appearance on television at the age of nine, when he appeared on a children's show in Britain, he is today one of the world's most popular broadcasters. His interviews are watched on CCTV by 85 million people, while also communicating to his 1.7 million followers on Weibo, the Chinese version of Twitter. A former guest presenter on BBC World News, where he appeared in the award-winning show Horizons, he is the first person in China to become a UNAIDS Goodwill Ambassador and, this year, was named a Young Global Leader by the World Economic Forum.
Having interviewed global personalities such as Robert Mugabe, Aung Sang Suu Kyi and Diane von Furstenburg, it is our turn to put the spotlight on him as he shares the personal components of his art collection today.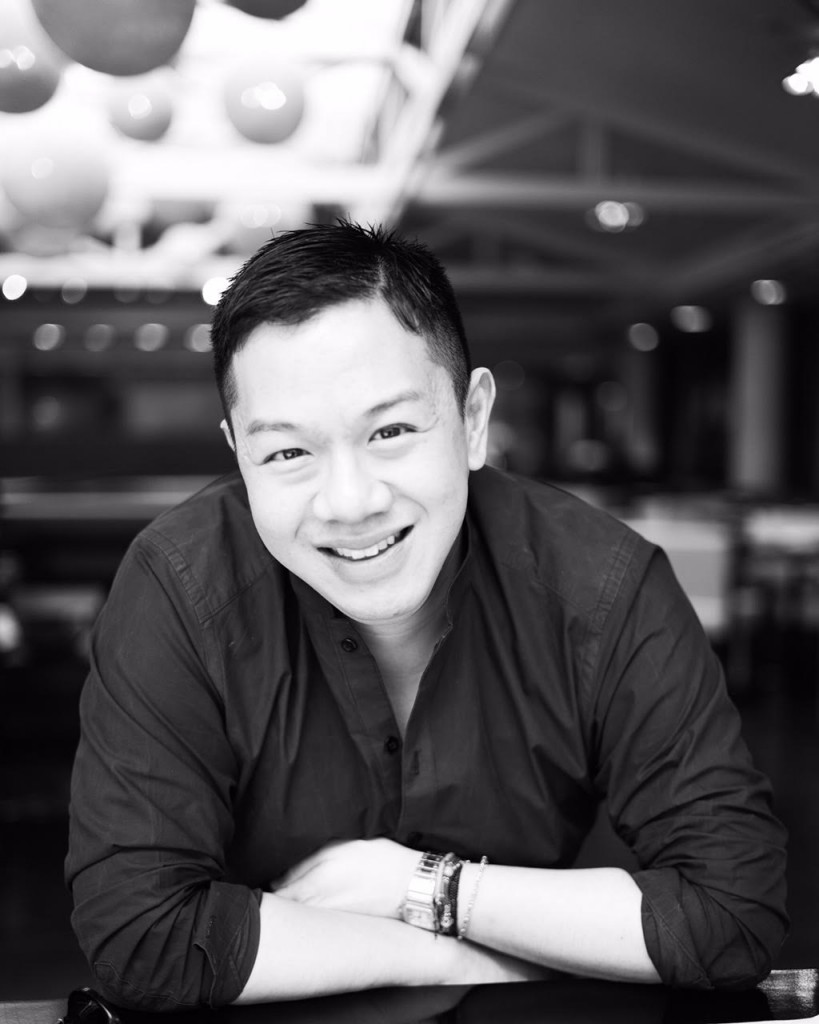 The Collection
When did you start collecting?
In 2003 on a reporting trip to Kuala Lumpur.
As a news broadcaster, you have reported globally. Is your art collection a testimonial of your travels?
It was early in 2003 when the SARS outbreak gripped the world. It was much like the first time we heard about AIDS in 1981 when everyone was paralysed by the fear of the unknown. The UN was coordinating the global response and chose Kuala Lumpur as a safe location within the worst affected region for its emergency meetings on SARS. It was a very uncertain time for everyone, so a painting was I'm sure the last thing on my mind. But, on the way back to the airport, I stopped by a gallery someone had told me about and, there on the floor by the entrance, I saw a small painting by Yusof Gajah. My mother's family live mainly in Indonesia and Malaysia and, like many people in our part of the world, Yusof only has one name. But because he only paints elephants, he gave himself a second name, 'Gajah', which is Malay for 'elephant'. Each time I look at it, it reminds me of SARS and how new and emerging diseases continue to threaten not only global health, but also global security. But, in a surprising way, it reminds me of the transformative and magical journey that life can take us through.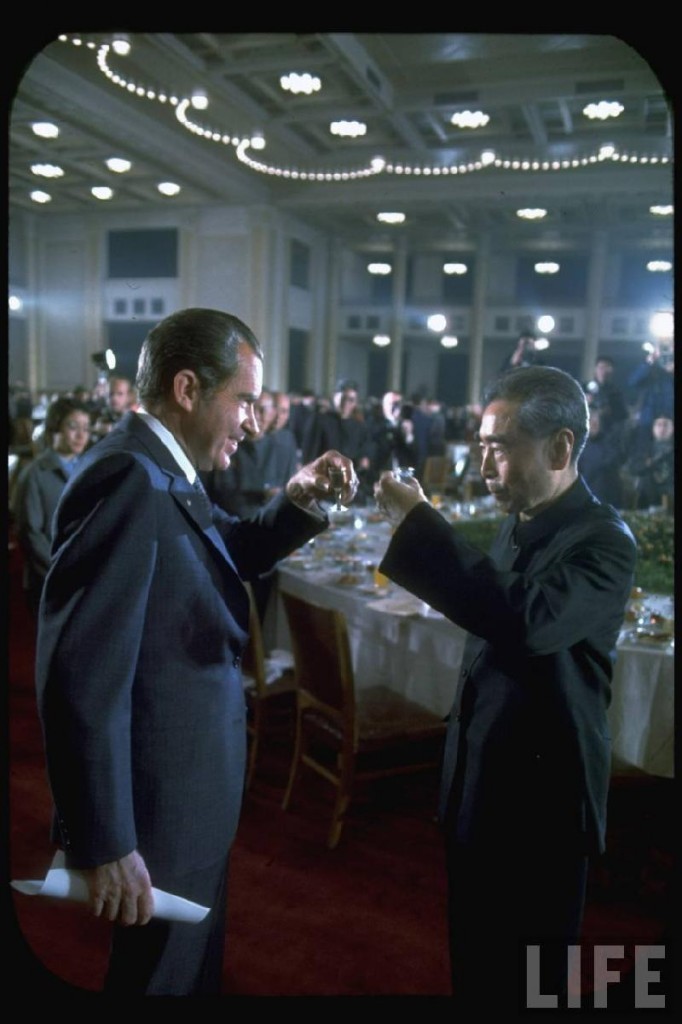 What kind of art or medium appeals to you the most?
Not any one medium. As a journalist, I'm always fascinated by the interplay between politics and people and, more deeply, in my role as UNAIDS Goodwill Ambassador, I am learning how political leadership can create a stigma of silence or, alternatively, encourage a momentum for social justice. I just hung a new painting at home today that speaks to those themes and it helps me focus on what we need to do to achieve a fairer world, no matter whether it's a print, oil or sculpture.
Do you collect mementoes from your travels as a correspondent?
I do, but I also like to share. My parents taught me the importance of that and especially after my father died, I learned that if you have two of something, give the other one away. So, I gave one of a pair of tribal necklaces to Winnie Mandela, one of a pair of ceramic plates to Mario Testino and one of a pair of memorabilia marking Nixon's visit to China to Daniel Boulud. But I love technology, too, and how it allows us to share through a digital platform, so I make it a habit to take pictures on my iPhone using a photo booth app. It's great fun and allows us all to be a little silly.


Have you shown your art collection to a wider audience?
No.
Fully embracing social media with 1.7 million followers on Weibo, the Chinese version of Twitter, would you consider sharing your collection online?
I would, but only if I felt someone actually wanted to see it. Like Facebook and Twitter, I think we take it for granted that everyone else is interested in what we happen to be interested in. It doesn't work like that. And it would also be important to me that if I were to share it online, that it'd be done in a way that is authentic, gracious and meaningful
Thoughts on collecting
What does having an art collection mean to you? 
I think the words 'art' and 'collection' can be very grand and extremely daunting. We need to make it a more inclusive process, just like how Dominique and Sylvain Lévy have very generously brought their own collection online for anyone to enjoy. I have a very small group of artworks that some people might call a 'collection' but, either way, I am very happy and very grateful for it.
You once said "content is more important than the packaging" in an interview. Are you more attracted to art conveying a message rather than its aesthetic then?
Probably, because there is a reason and meaning why you like something. I am particularly drawn to pieces with a political element, like an incredible double canvas I saw at a friend's house that depicts the members of the Black September group scaling the walls of the Olympic Village at the Munich Games in 1972. On one level you can look at it as a major news event, but on many more levels you think of how it reshaped foreign policy in the Middle East, its place in contemporary history and of course the athletes who died in that attack.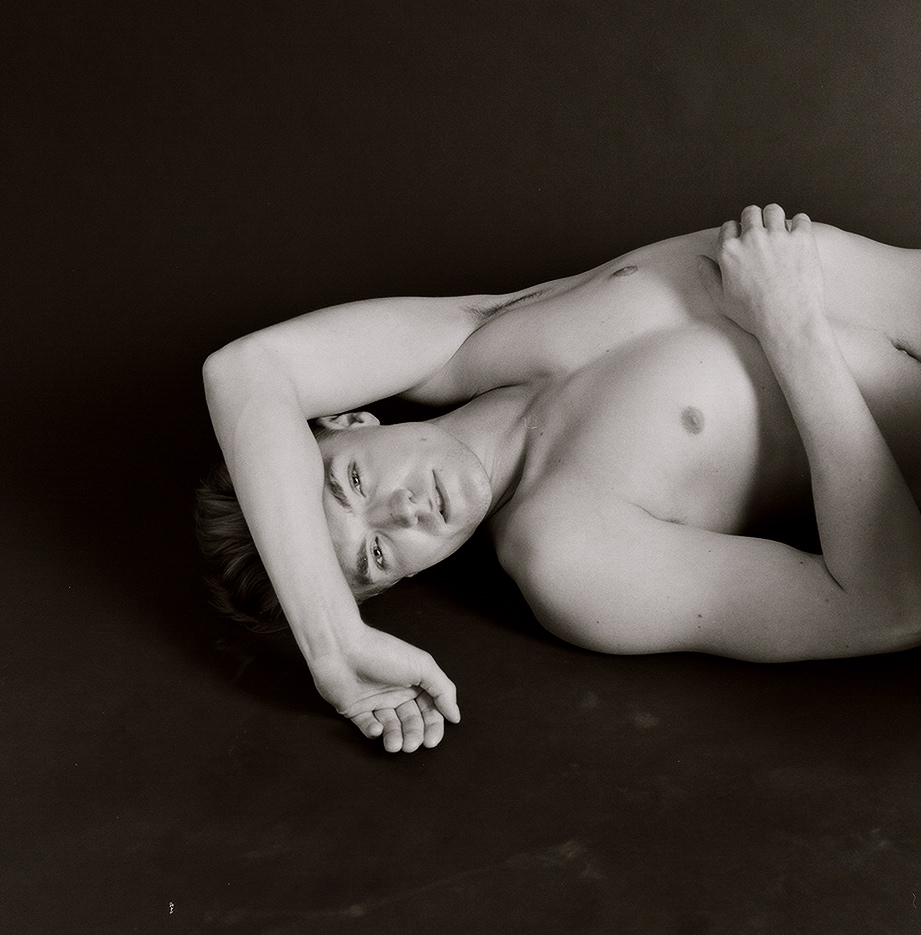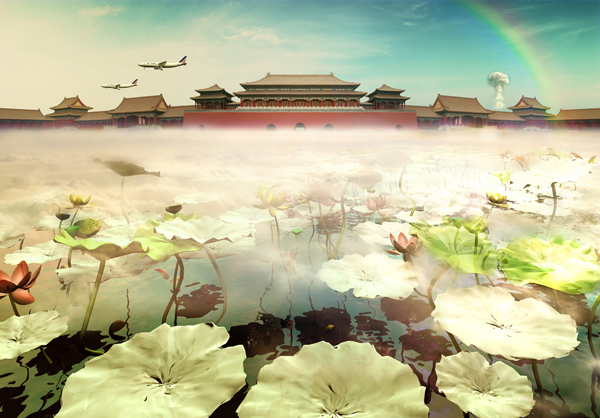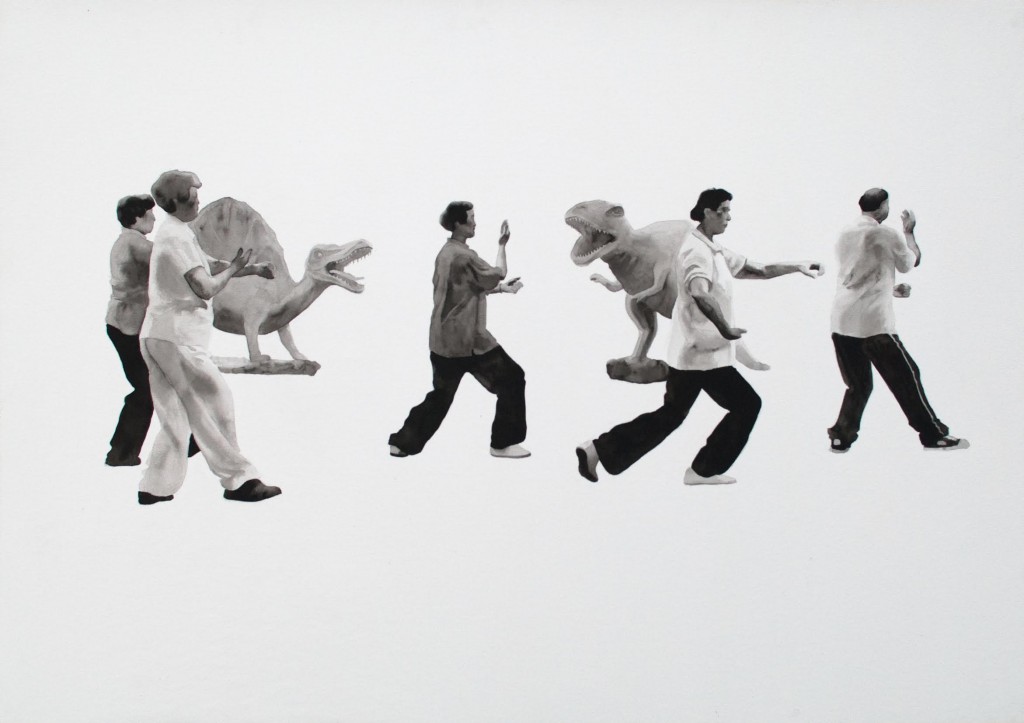 What's your collecting strategy? 
I picked up a copy of 'Buy What You Like' by Christoph Noe because it deconstructs the 'noise' that art is sometimes subjected to not as a creative industry, but as a business. Not everything is as simple as buying what you like. For me, there is an element of strategy, particularly as I go along and become more mindful of collating a collection that makes sense to me and what I am learning about it. The liberating aspect is to being able to detach yourself from collecting for investment purposes and instead looking at the skill and beauty of the piece.
Through what news channel do you inform yourself about art?
I've never actually owned a television, probably because I'm surrounded by them at work. Nor do I read art-specific magazines or websites. But I do read a lot from the general news in papers like the Telegraph, Financial Times and Guardian and, of course, it's incredibly valuable to ask advice from people you trust. Alexandre Errera at Artshare is one such friend, as is Fabien Fryns of F2 Gallery and also Christoph and Cordelia Noe at The Ministry of Art. It doesn't mean that you necessarily aspire to what they happen to like, but it expands the space you have within yourself for wider ideas and the sets of choices therein.
When do you have the time to acquire with your busy schedule? 
If I'm in Europe, I go to galleries and museums a lot. When I am at home in Beijing ,which is only a few months a year, I try to stay in my flat as much as I can. So, most often I find out about new pieces through emails with dealers. The great thing about not being in one place and always moving around is that it forces you to make a decision. The most important thing is to be confident and to not question yourself too much – collecting is a privilege, not an obligation.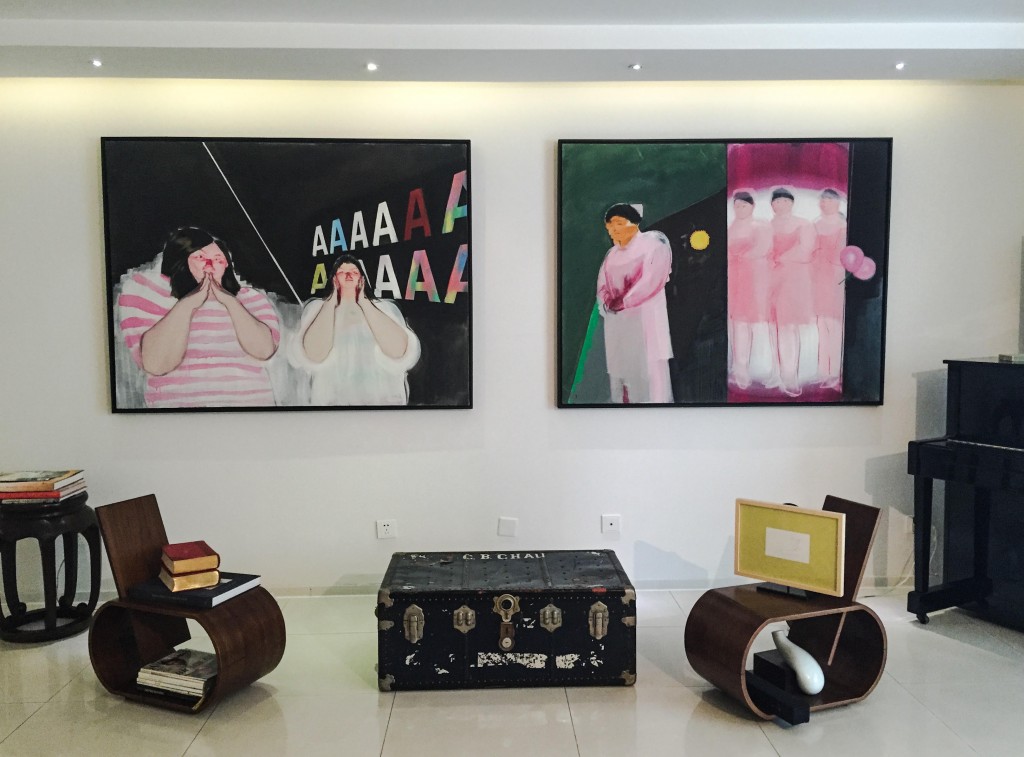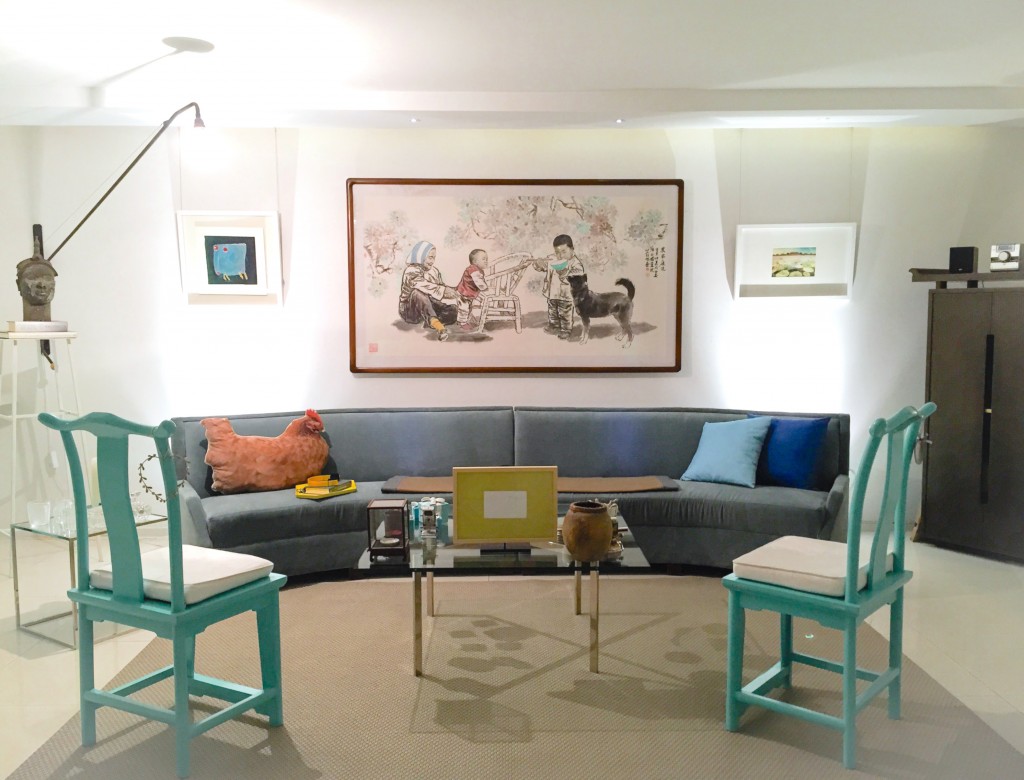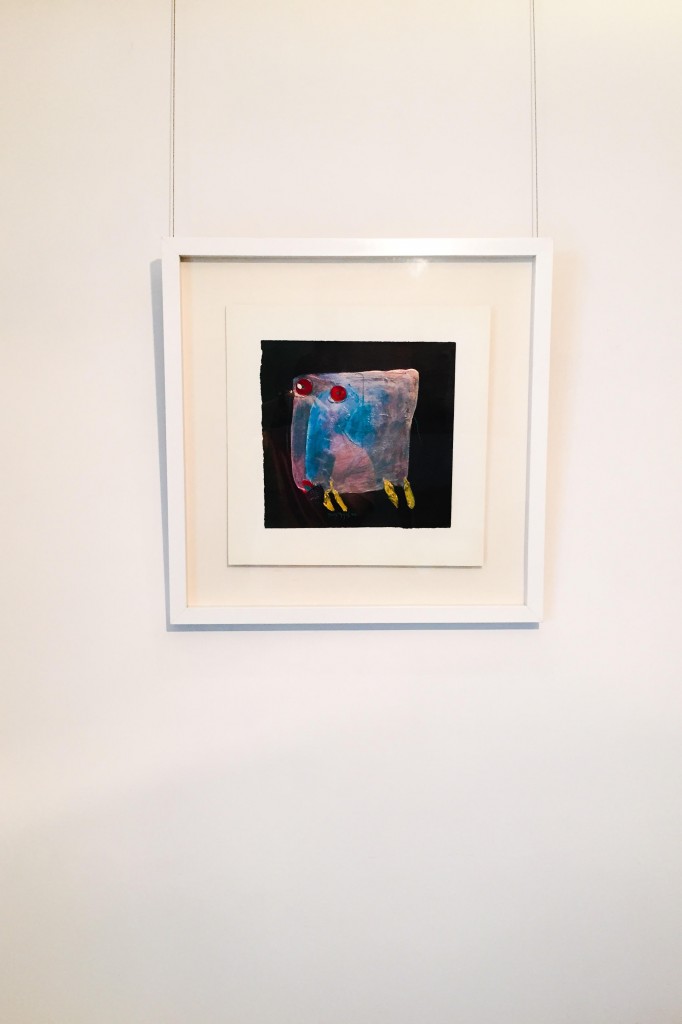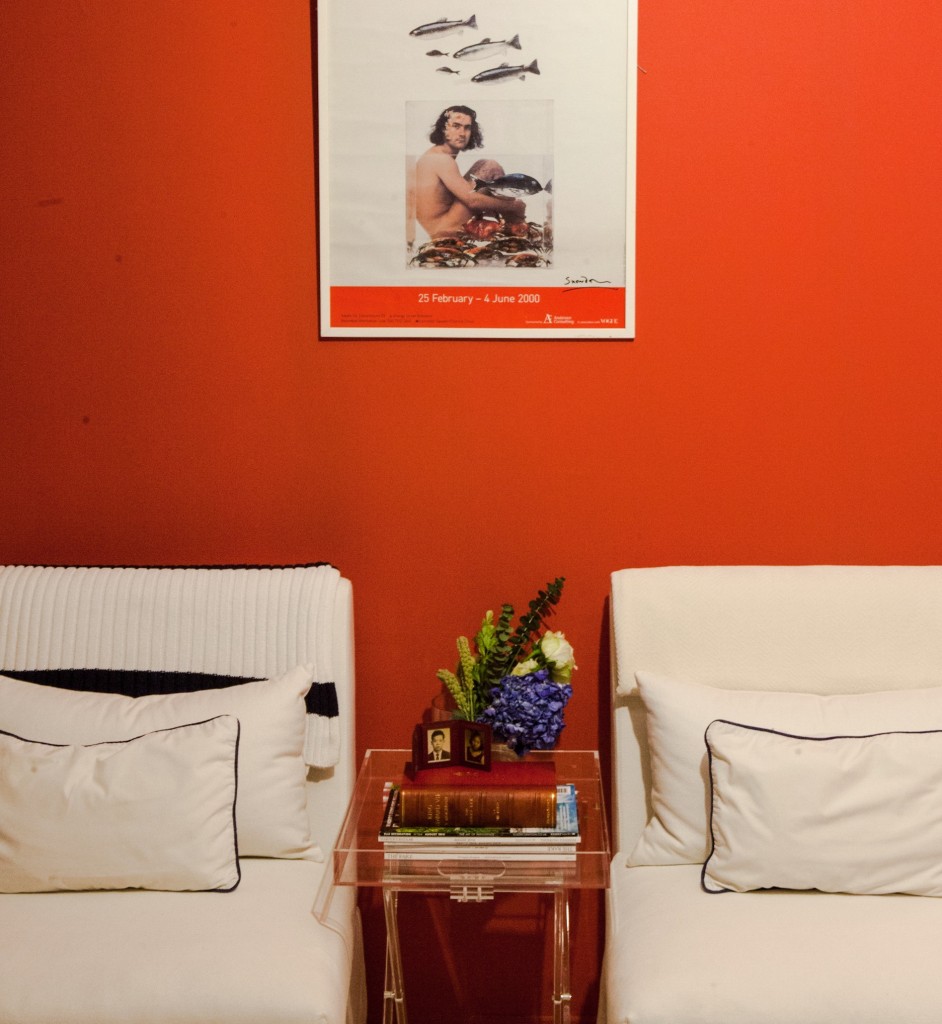 Where do you find new artists?
I ask a lot of questions and I make it a point to listen and learn.
Do you also travel to view art? If so, where? 
I went to Art Basel in Switzerland last year with my friend, Camilla and I'm thinking about going to Cosmoscow in Russia this year. I was in Dubai a couple of months ago with Sheikh Sultan Sooud al Qassemi. I knew he had a museum in Sharjah, but when he told me that he also had a gallery down the road from where we were having dinner, I badgered him to open it up at midnight. It's a wonderful space, if you can visit. But it's not just about physical travel, but about the way you open your eyes. Lord Snowdon says that you must always look up towards the sky – if you don't, you've already missed half of the world.
Where is your favourite place to view art? 
The National Portrait Gallery or the Wallace Collection in London, preferably when it's pelting down with rain outside and wonderfully crowded inside. You'll see children, families and students who bring life, movement and humanity. I also love going to Beijing's Ullens Centre for Contemporary Art.
You've met and interviewed global personalities such as Robert Mugabe, Elton John and Muhammad Yunus. Have you also met any A-list art collectors or artists? If so, who?
Yes. Li Songsong, who is not just a great artist, but a fantastic individual, and Diane von Furstenberg who curated her own collection of pieces by Chuck Close, Zhang Huan and Helmut Newton for her traveling retrospective. My life isn't foremost in art itself, but rooted in television, news and HIV/AIDS, so I will always lean towards people who negotiate around government, civil society and activism.
Can owning and sharing an art collection have as much voice as appearing on TV news? 
I'm smiling. I suppose it depends on who is listening.
Claire Bouchara 
Feature Image: credit to Camilla Douraghy
Read more about
A selection of the artists Chau collects