Ronald Rozenbaum, a financier from Brussels, was already among our Top 50 Art Collector Instagrams in 2015. Later on, the Belgian collector turned a townhouse in Brussels, which was a former consulate office, into his art-filled dual-purpose residence. He then opened it up to the public to experience an inaugural exhibition assembled in the newly opened collection space on the lower level.
Larry's List spoke to Ronald Rozenbaum, who revealed what motivated him to open his house and part of his art collection to the public, why he had no plan to formalise that into a private museum, shared about his wedding surrounded by art, and why 'art market' may be an overstatement.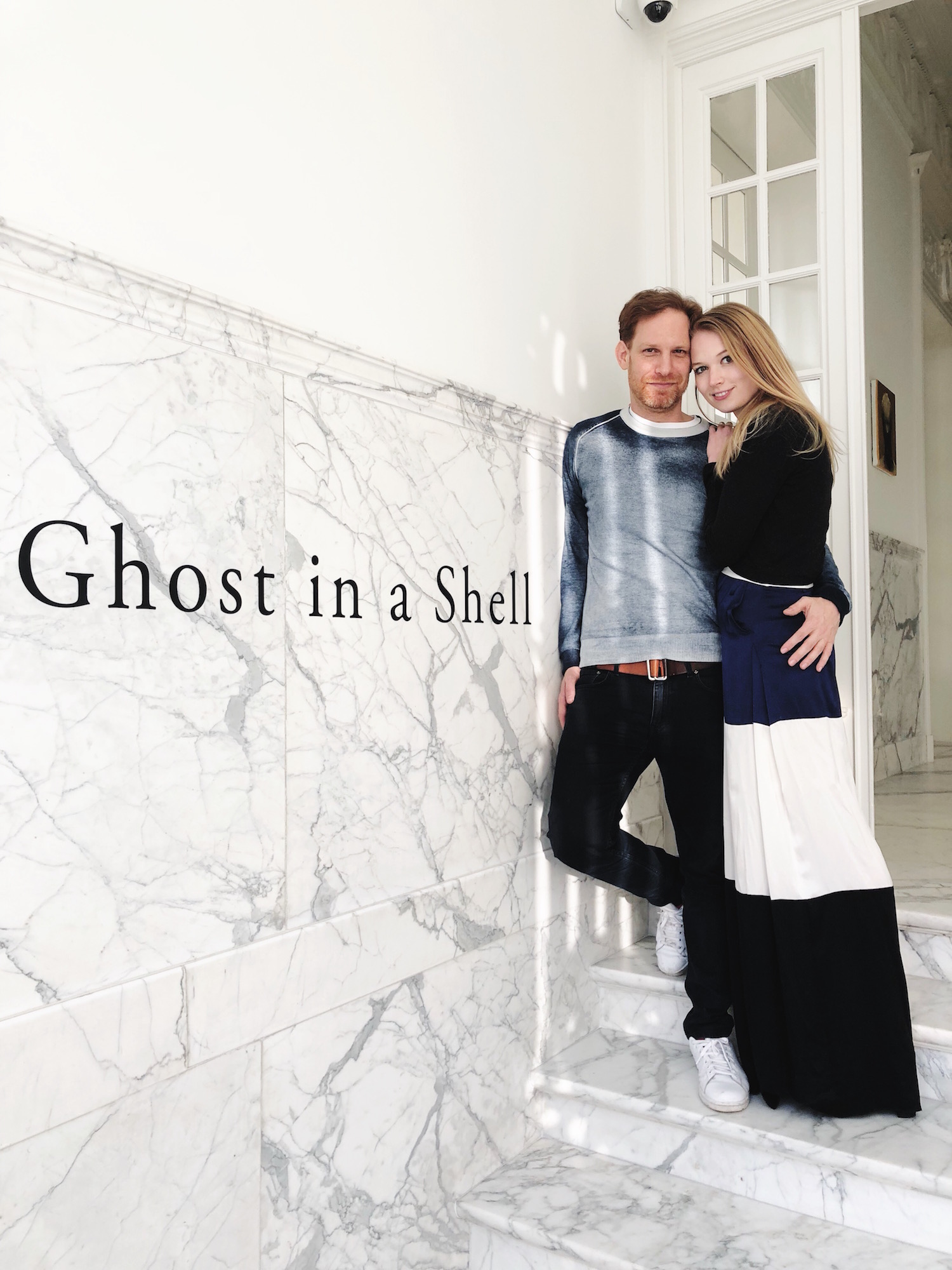 Collecting
What made you want to start collecting art? What is the main motivation behind your collecting?
You could say I was born into it——but not in the way most collectors are; my parents were art framers, and although they did not collect, they exposed me to masterpieces from a young age. Time passed, and after finishing business school, I was searching for something, and the journey led me back to art. While I was delving into philosophy in school, my studies also offered a bridge to explore contemporary art from a new perspective.
Is there any particular type of art that has consistently attracted you, or anything that unites all the works you have acquired?
There is a strong focus on the conceptual and minimalist works——from Carl Andre to Bruce Nauman and Dan Flavin, as well as contemporary generation of conceptual masters, like Sherrie Levine and Matias Faldbakken. I also have a great passion for books, periodicals and ephemera from the 1960s and 1970s. Every now and then a modernist piece from the early 20th century comes to join the collection as well.
In parallel to the pure thought, I am also drawn to the painterly, formal and poetic, with paintings by Svenja Deininger, Chris Succo and Valentin Carron in the collection, and sculptures by artists, like Claudia Comte and Harold Ancart.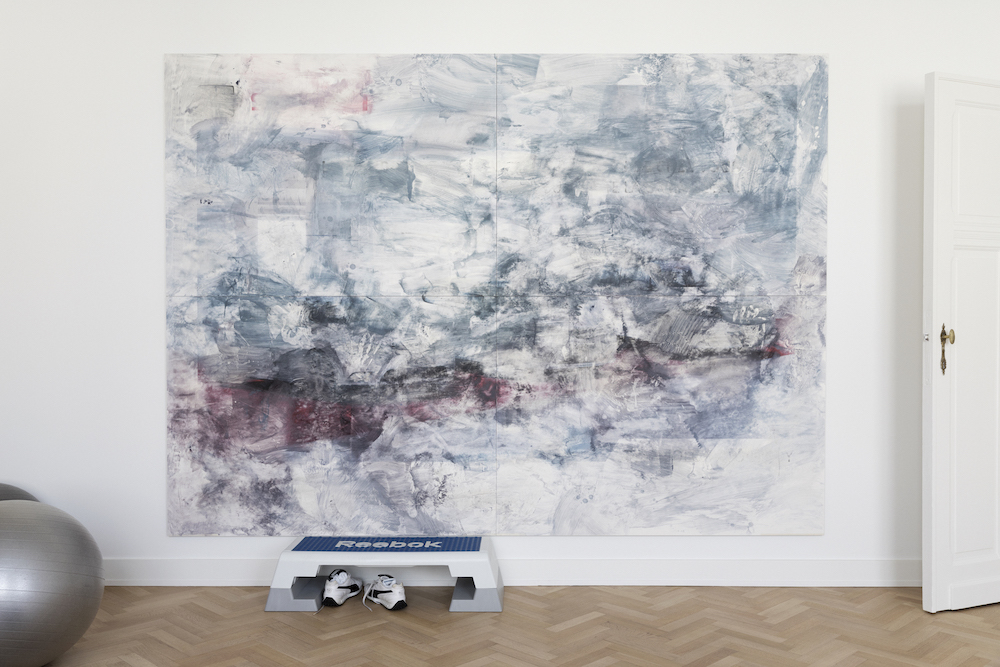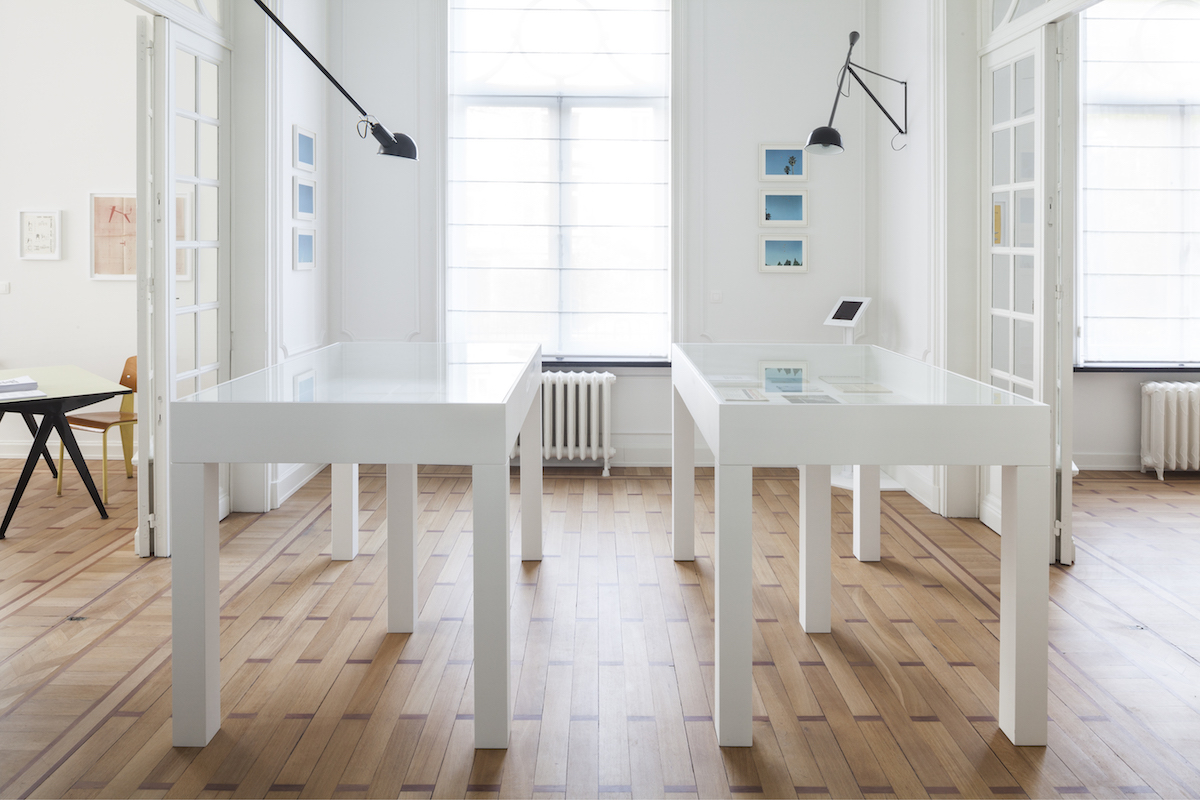 What were the first and the latest artworks you purchased?
The first artwork I purchased was a Sterling Ruby collage, which was once a part of his studio floor. It was such an emotionally charged work to witness the artist's own hand (or feet in this case) and connect with the genesis of creation. The last artwork was actually a wedding present from Maxim Frank, a friend and wonderful young artist from Belgium.
How many artworks do you own? Where do you display and store them?
I own around hundred and fifty works and then hundreds more pieces of artist ephemera (from Lynda Benglis' Artforum ad, to Robert Barry's inert gas posters, Ed Ruscha books and Man Ray records).
We have converted a room in the house to art storage but generally try not to keep too many things there. In New York, we are lucky enough to have a basement storage, which allows for a few things to be there.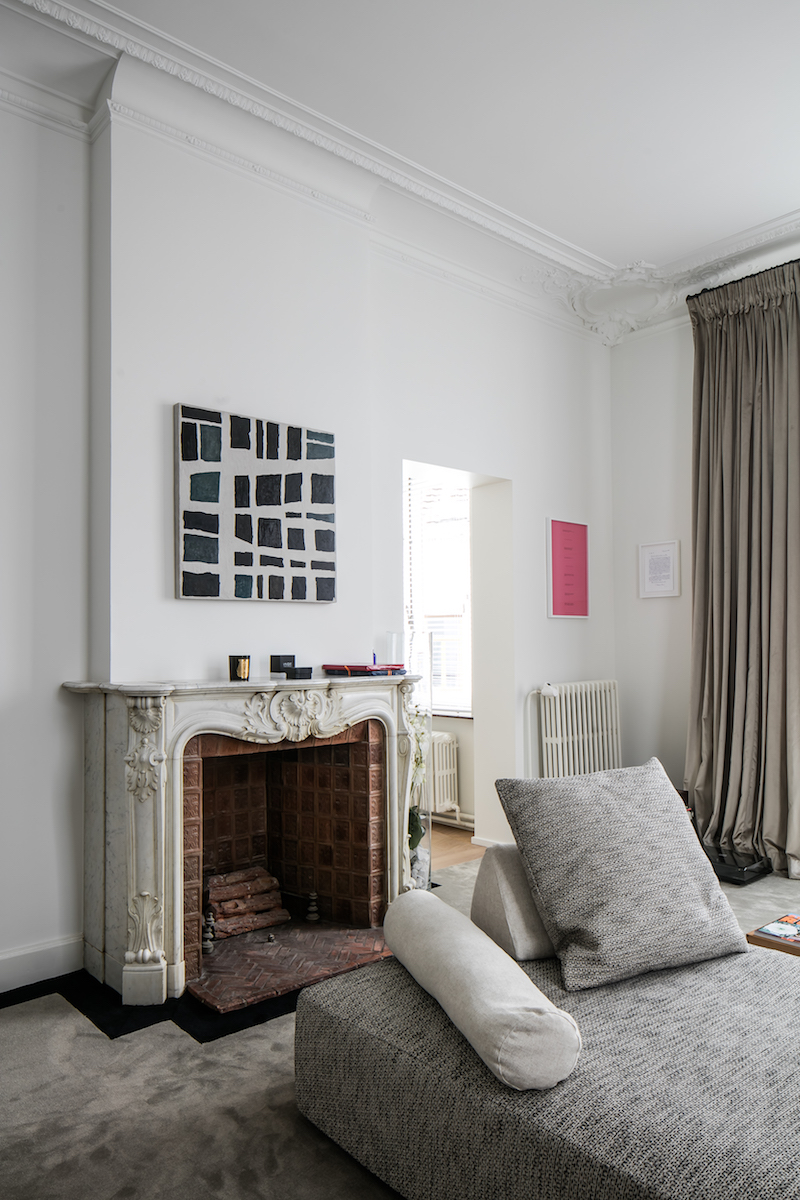 You did not just renovated a townhouse to live, but you opened it for the public to visit and see your art. What motivated you to do that?
We acquired the house in 2016, and it had been a Lebanese Embassy in its past life (hence the name, The Embassy). It is situated in the heart of Ixelles, a charming part of Brussels, that is close to the major galleries like Xavier Hufkens and Almine Rech and many other diplomatic and dignitary spaces.
Since my wife and I don't need much space, it was very natural to dedicate a part of the house to art.
We have been collecting for only 6 years, so our collection is still very young. However, there is a great history of esteemed private collections in Belgium, and the established collectors are very generous with opening their doors so there is plenty of inspiration to draw on.
Do you plan to turn it into a private museum as more and more collectors do? Why or why not?
Not at all! In fact, the mission is to present ambitious artistic endeavours on special occasions. We love the freedom and flexibility that it offers since we travel a lot, and that does not bind us to a set program but rather inspires all sorts of opportunities.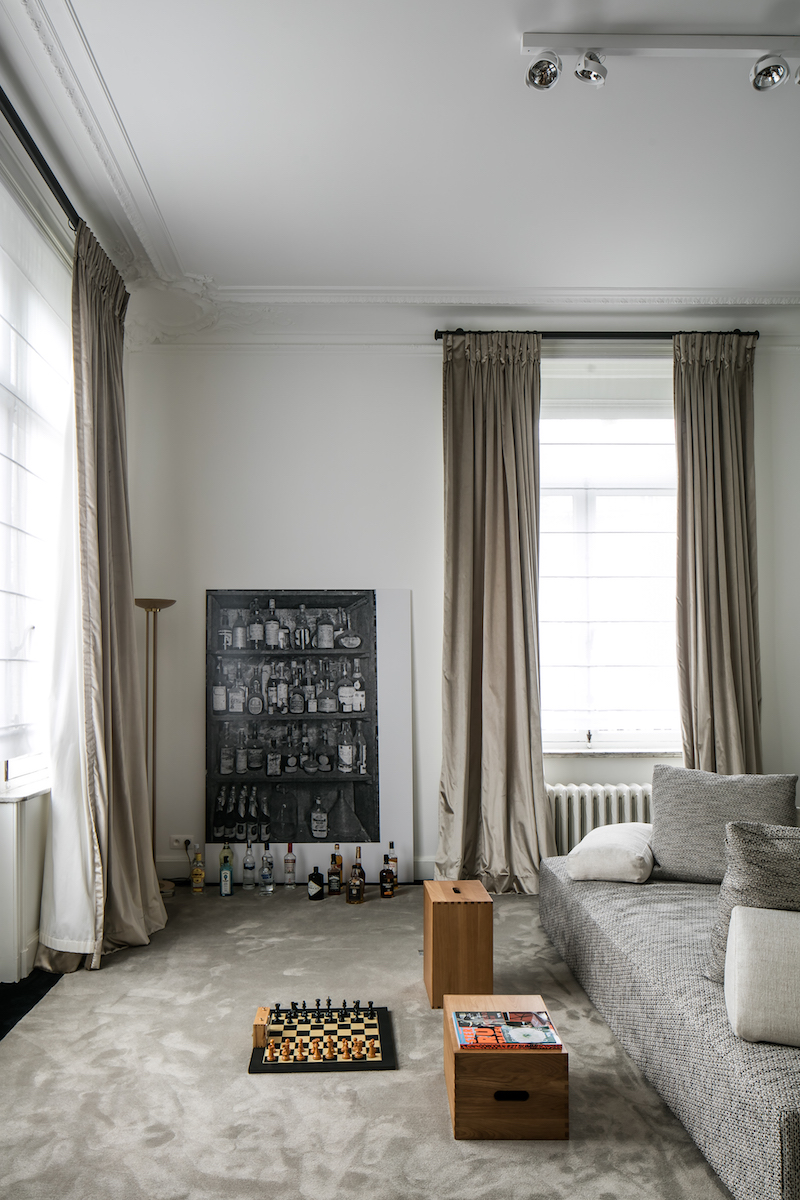 What considerations guide you to make a purchase?
The works that inspire me to collect are those that resonate deeply, challenge me in unexpected ways and inspire curiosity about the context of the artist. The journey will often take months of research and to find the piece I am looking for.

Is there any kind of artwork that can make you write a cheque without any consideration?
There should always be consideration, even if it's on pure instinct.
You started collecting at a young age. How do you see your collection evolve in the upcoming decade or two, or throughout your lifetime?
I hope that the collection will continue to grow in both depth and scope, and that it starts to represent and manifest something beyond us. Like all great art, it should be an reflexive product of its time and context.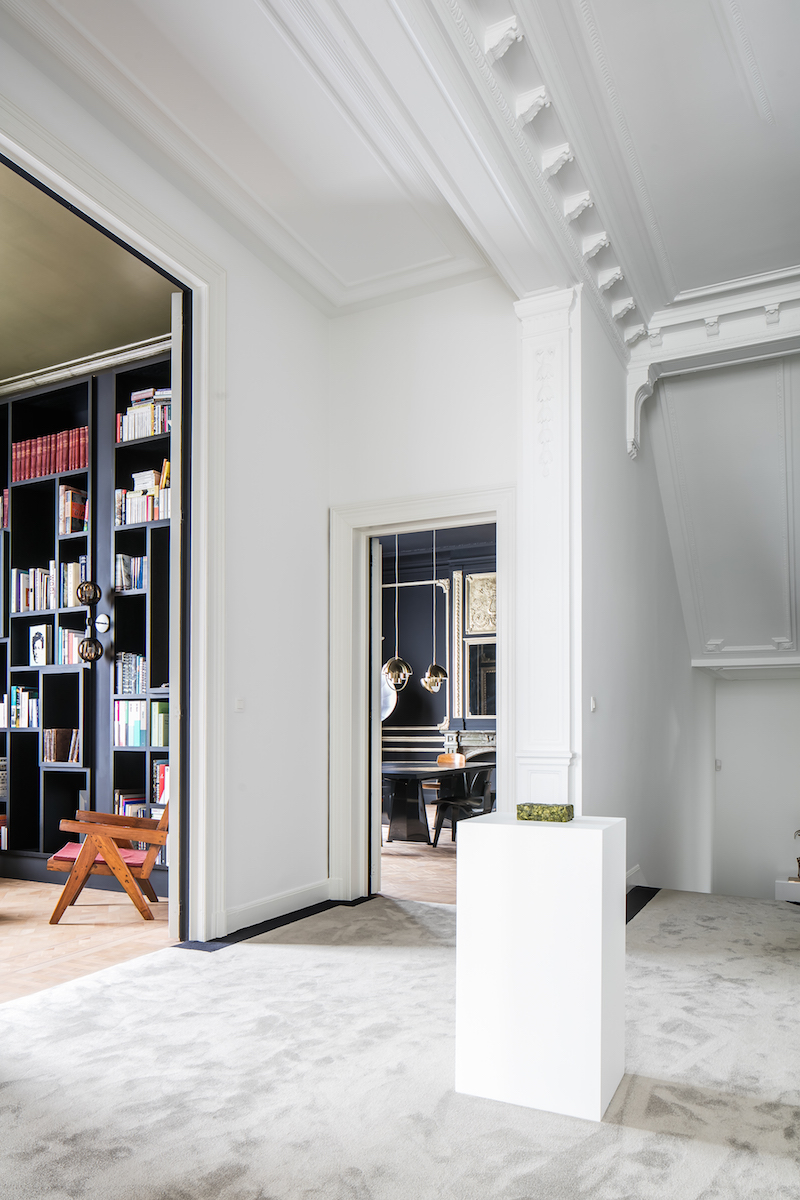 The Art World
What was your most unforgettable moment being involved in art?
Our wedding at Chateau La Coste, an art foundation in the south of France, under a Frank Gehry pavilion and besides a Louise Bourgeois 'Maman'. It was magical in every way.
What's your art-world pet peeve?
Arbitrary art-world rules. Annual art reports that we perceive as authoritative.
What is your daily art read?
I read broadly but prefer to steer clear of the art hype and lean towards slower, critically engaged publication such as the Brooklyn Rail, Elephant, October, Spike and Mousse.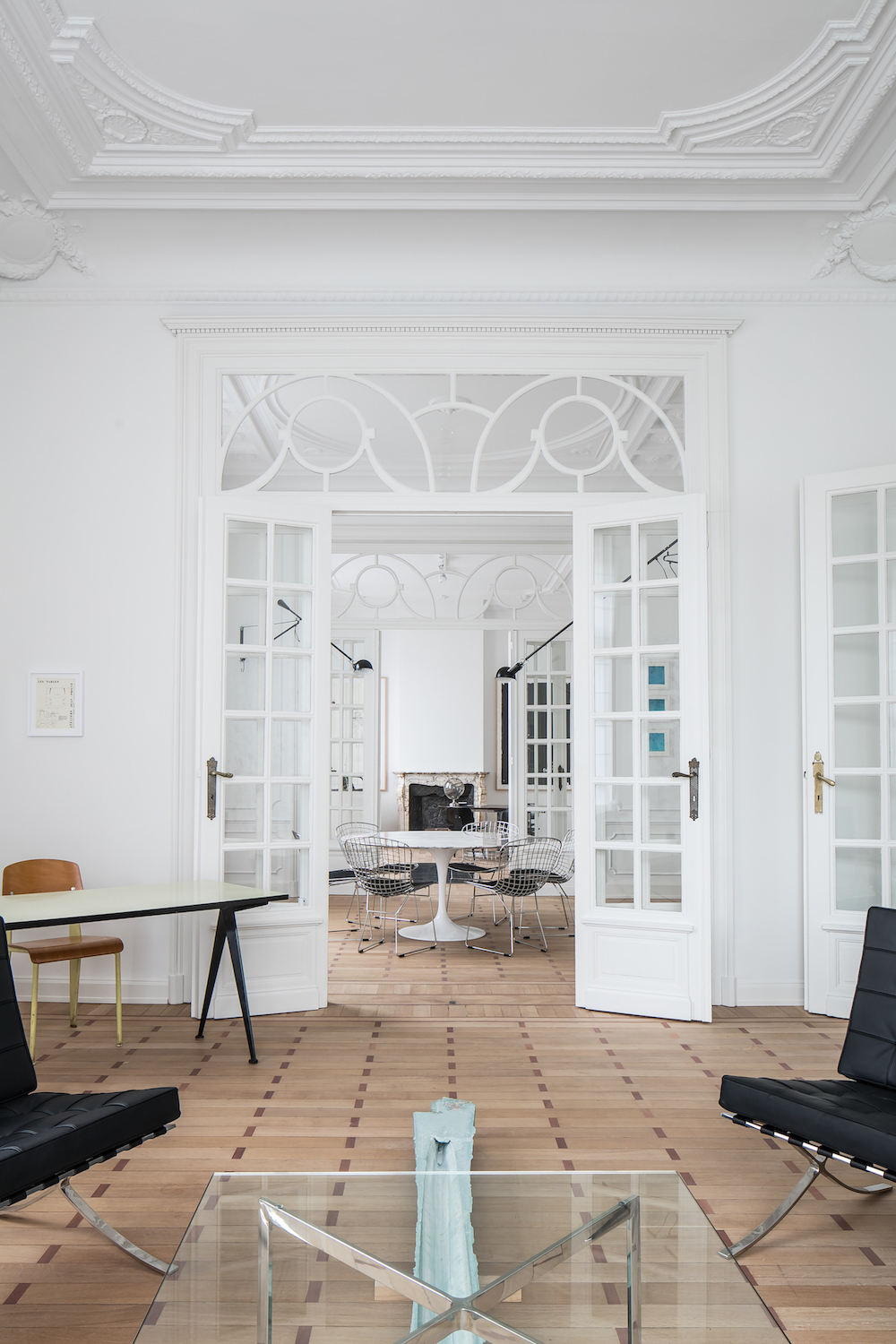 You made analysis of The Art Market Report 2019 on your Instagram stories. How does your profession in finance make you more sensitive about the art market? Does it help you to see an artist's potential as well?
It helps me cut through the noise and have a critical, zoomed-out point of view. When everyone is flying around the world, to mingle with the same people, at the same fairs, at the same dinners——you can get stuck having the same conversations. And then there is so much that goes unsaid. It becomes an art world version of an echo chamber. So, in any of these analytics, the biases are unaccounted for, and the sample sizes are inaccurate and create plenty of room for error.
In my opinion, even the term 'market' may be an overstatement; and 'boutique' is more apt for art at this scale. When you realize that one global company like Apple has four times the annual revenue of the entire art industry, it puts it into clearer terms.
As for financial acumen, it is not meant to apply to seeing an artist's potential. Unfortunately it is not that easy. The best artists express things we can barely grasp, and neither analytics nor AI can sort the maelstrom.
How do you think the art market (or boutique) has changed during the past decade?
I have not witnessed it for decades (yet), but there are clear areas of rapid evolution; art has come online rapidly and now galleries are playing catch up with a few investing seriously into the space——though I am biased in that perspective.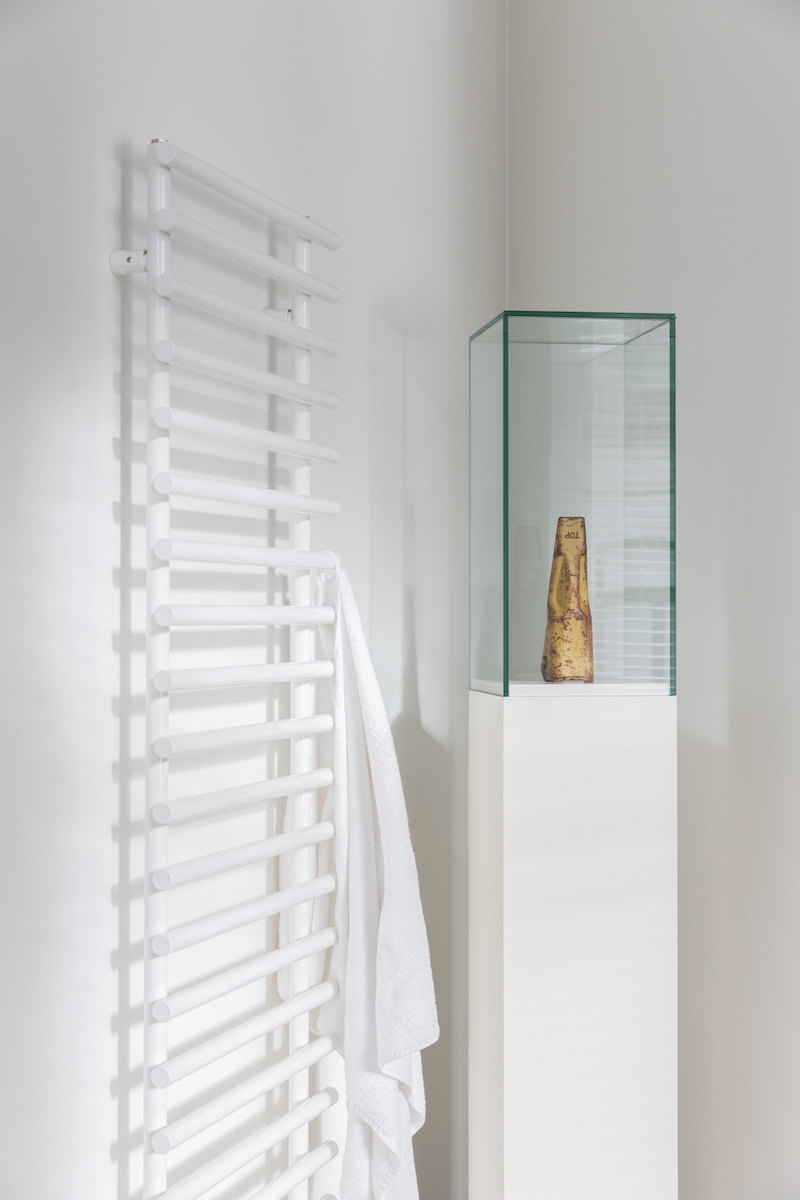 You shared some wisdom quotes on your Instagram stories. Can you share a quote from an art collector or yourself?
We (collectors) are nothing, they (artists) are everything.
"Here is my secret. It is very simple: one sees well only with the heart. The essential is invisible to the eyes." ——Antoine de Saint-Exupéry, The Little Prince
Instagram: @theembassybxl, @ronaldroz
A selection of artists Ronald collects:
Bruce Nauman
Claudia Comte
Dan Flavin
Sherrie Levine
Svenja Deininger
By Ricko Leung