In 2007, Indian-born, London-educated art collector Kavita Chellaram founded Arthouse Contemporary, an auction house based in Lagos that focuses on modern and contemporary art from West Africa. Being an avid collector, her meticulous research in art auction houses has led to the global recognition of numerous modern African masters, including Ben Enwonwu, Kolade Oshinowo, Bruce Onobrakpeya, Ablade Glover, Yusuf Grillo and Uche Okeke. She is also a trustee of the Prince's School of Traditional Arts and a member of the African Acquisition Art Fund of Tate Modern in the United Kingdom. She has shared with Larry's List her rich experiences and profound vision of Nigerian art.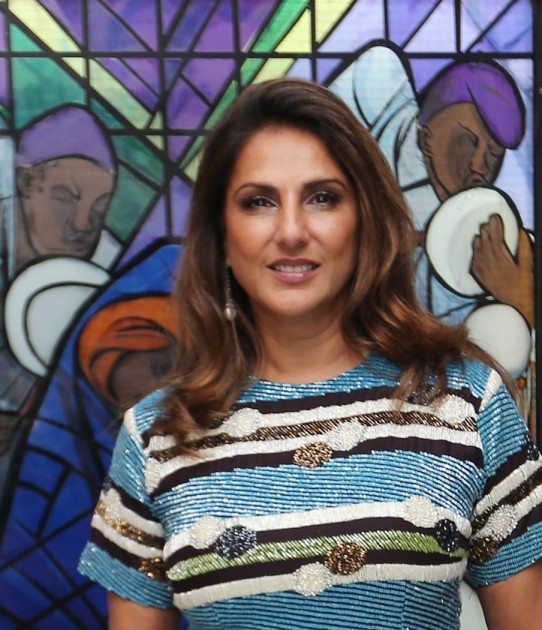 Collecting
What made you want to start collecting art?
I originally started collecting art for a very simple reason – because I wanted to fill the walls in my house. I came from a family that collected art and had an understanding from a young age about the value and importance of art. I also started collecting as an extension of my own heritage and experiences, first collecting Indian art and then moving to Nigerian art.
When did you fall in love with a piece of art? What was it?
The first works of Nigerian art I bought were at an exhibition in Lagos in 1977. I bought works by Twins Seven Seven and Jimoh Buraimoh. At that time, the art market in Lagos as we know of today was almost non-existent.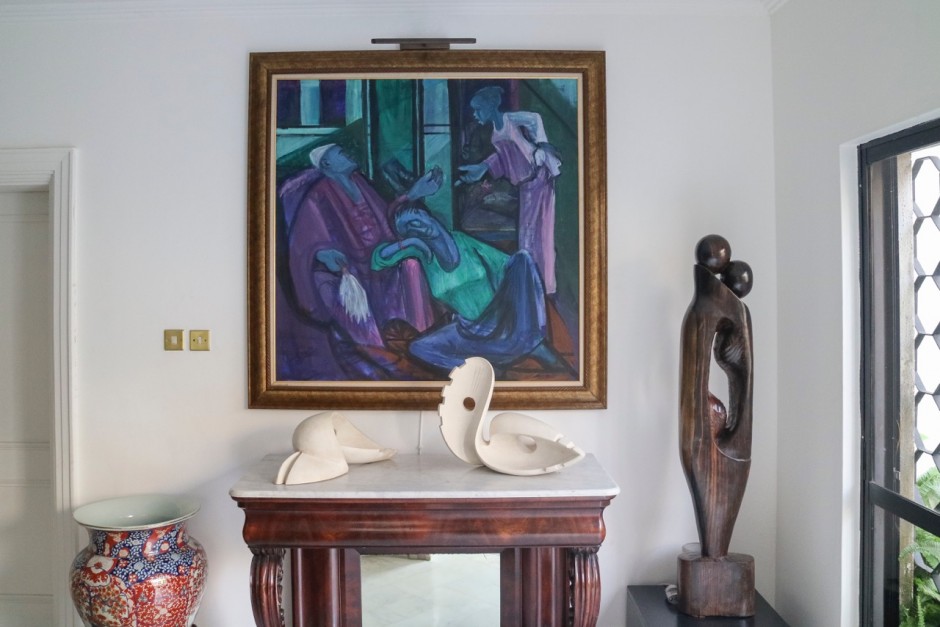 What is your focus regarding the artists in your collection? Are you more interested in emerging or renowned artists?
My collection covers both modern and contemporary works of art. I am interested in both emerging artists at the beginning of their careers, as well as modern masters who have influenced a new generation. In that sense, the collection is, more or less, a comprehensive survey of modern African art, from works in the 1950s and 1960s to works made today.
Is there any particular type of art that has consistently attracted you, or anything that unites all the works you have acquired?
My collection is diverse. It includes painting, sculpture, photography and mixed media. I do not have a particular focus on style or period, I collect what move me.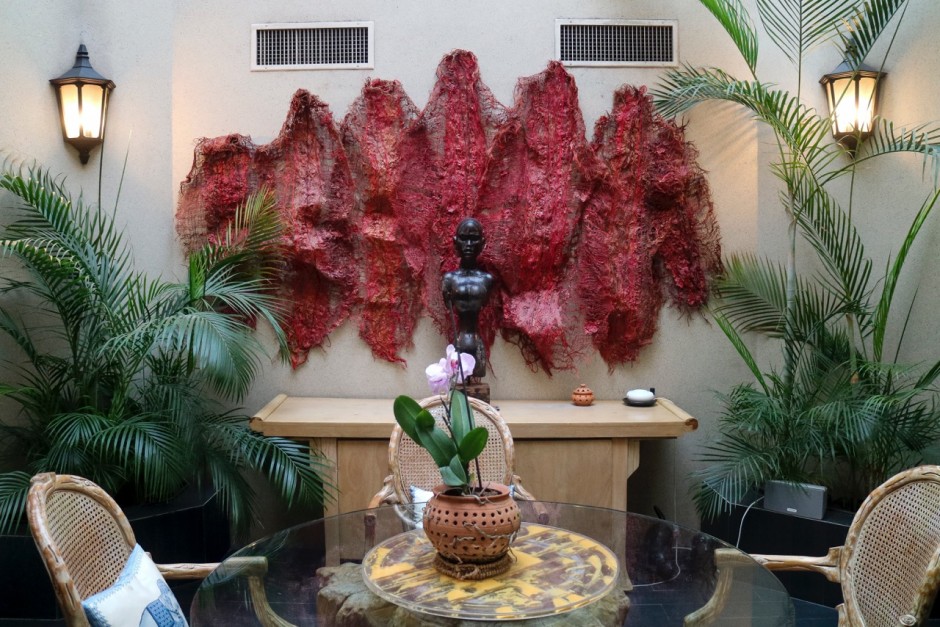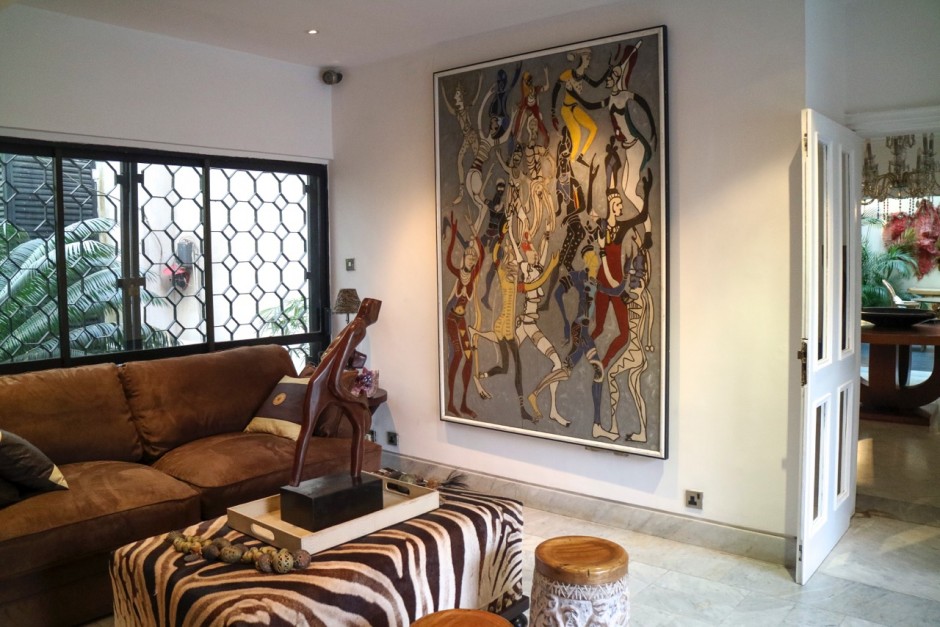 Where do you display your collection?
I display my collection in my house, with collections in Lagos, London and Mumbai.
Would you wish to present your art collection publicly?
Yes, I would love the opportunity to present the collection in public and showcase the work to a broader audience.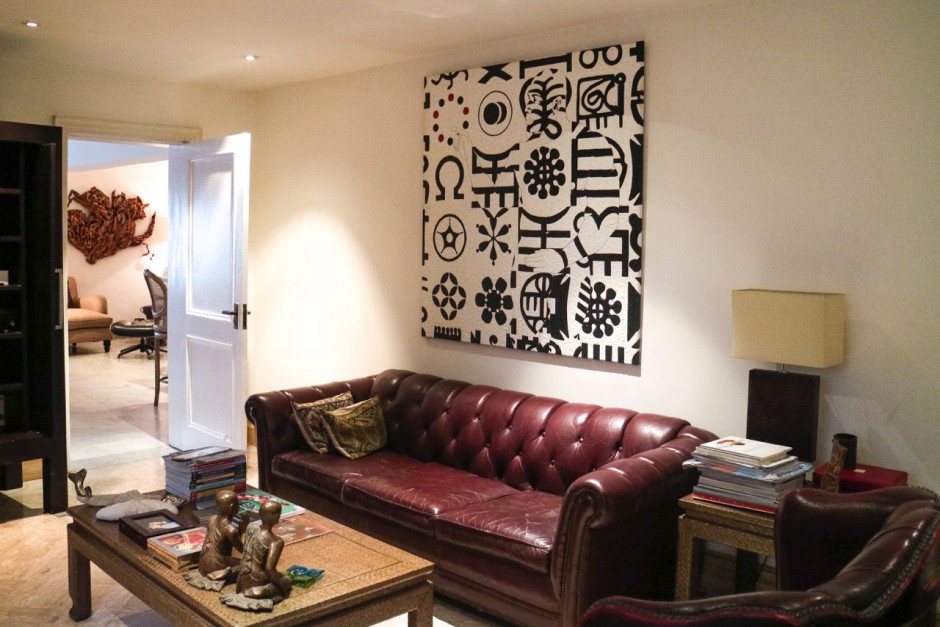 What is your most treasured artwork?
There is a work of El Anatsui's bottle caps series that I keep in London, which has particular significance to me.
Is there any kind of artwork that can make you write a cheque without any consideration?
I would be moved to look blindly at works by El Anatsui, Yusuf Grillo, Ben Osawe, Ben Enwonwu, and Uche Okeke, all artists who have been featured prominently in our past auctions and who are masters of modern art in Nigeria.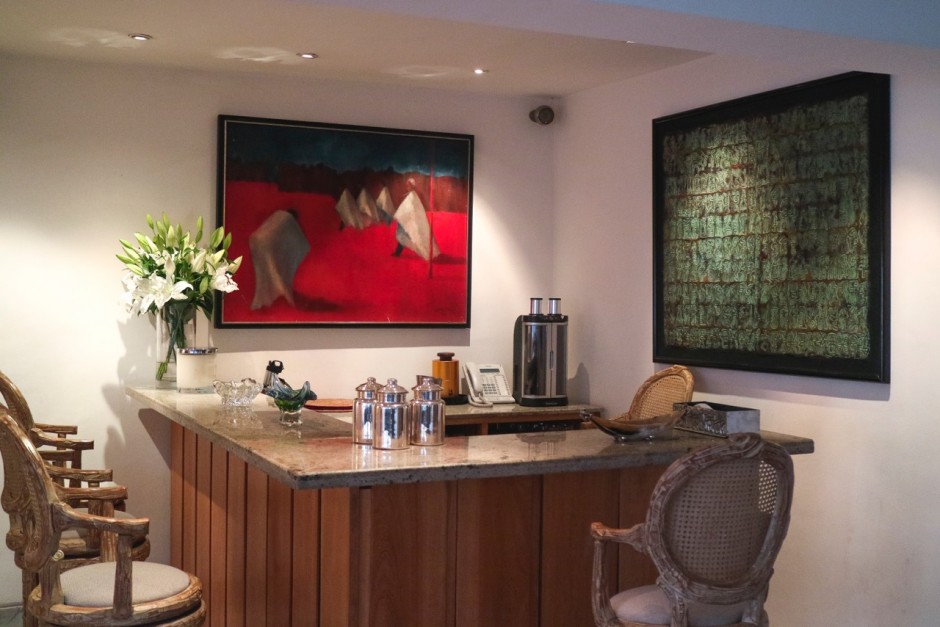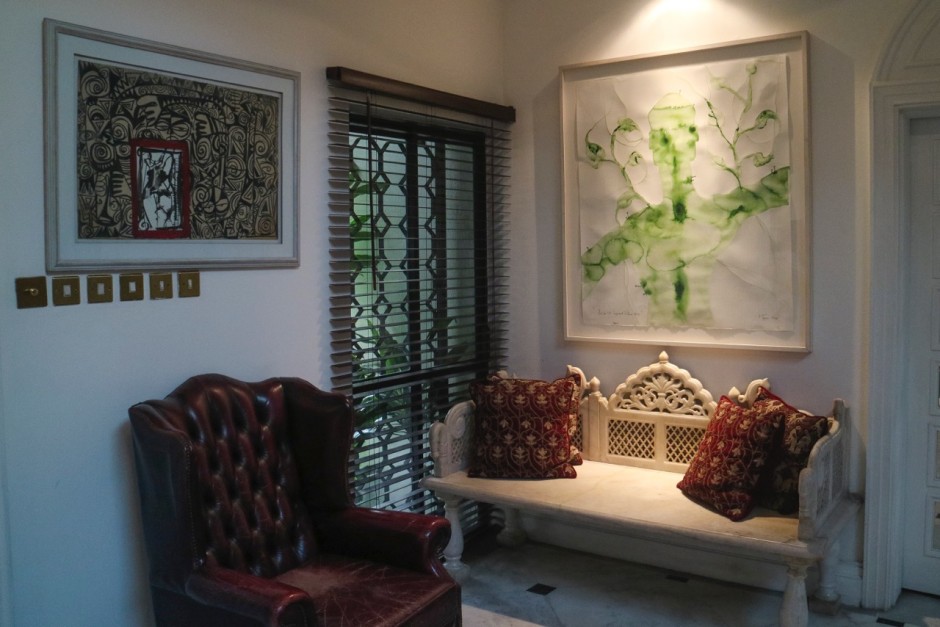 What considerations guide you to resell a collected artwork?
When I decide to resell a work, I take into consideration the other works I have by the same artist in my collection, to make sure that the collection still represents an overview of the different artistic practices of that artist. It is also important to consider the timing in the art market: whether that artist or particular work is ready to be resold, and whether this would contribute to the artist's development of their market.
What is your advice to young and fresh collectors?
Buy what you love, because you will have to live with it. It is most important to buy what you are passionate about, as this gives a value that is not considered in economic terms. I also tell young collectors that contemporary art in Nigeria is a great investment at the moment, it is still largely affordable compared to international prices, but is creating buzz and a new global interest.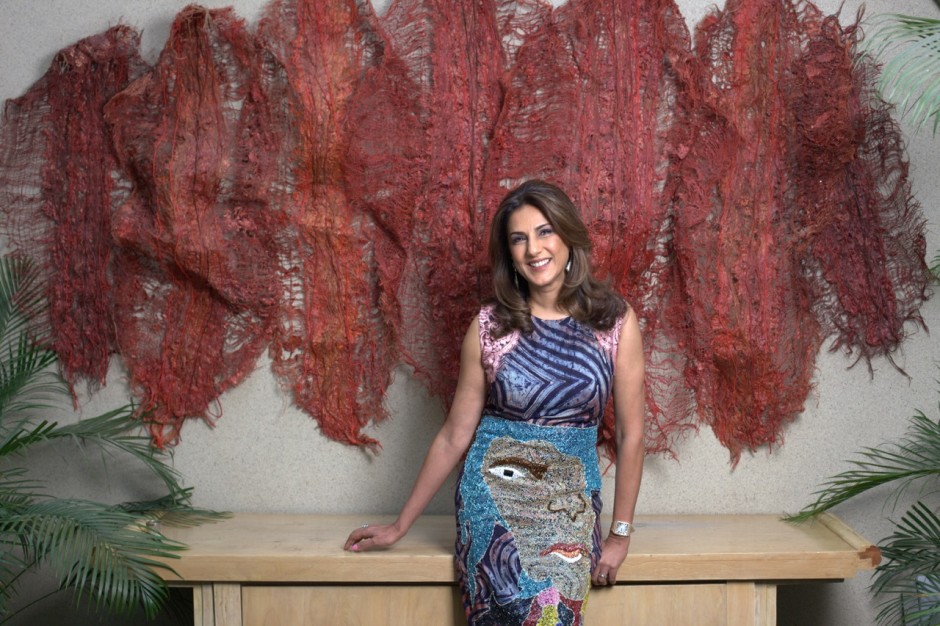 The Art World
Who inspires you in the art world?
I am inspired by the Tate Modern's International Programme, which has given a focus to contemporary artistic practices in Africa. Many major institutions still leave out Africa in the art conversation, and the Tate has made a conscious effort to amend this prior exclusion. I am a member of the African Acquisition Art Fund at the Tate Modern, and I have enjoyed learning from their rich artistic voices and raising more awareness about African art. I am also a Trustee of the Prince's School of Traditional Arts, where Prince Charles has focused on revitalizing traditional arts from different countries, bringing them together and modernizing their training.
Can you name some emerging artists who should be on our radar?
There are many talented artists in Nigeria, but I would say Victor Ekpuk, Victoria Udondian, Dipo Doherty, George Osodi, Eva Obodo and Olumide Onadipe are all artists at various levels of their careers who are creating innovative works.
All of these artists have participated in projects of Arthouse Contemporary, including support of the Arthouse Foundation, our non-profit residency-based programme, or Arthouse-The Space, which organises exhibitions of contemporary art.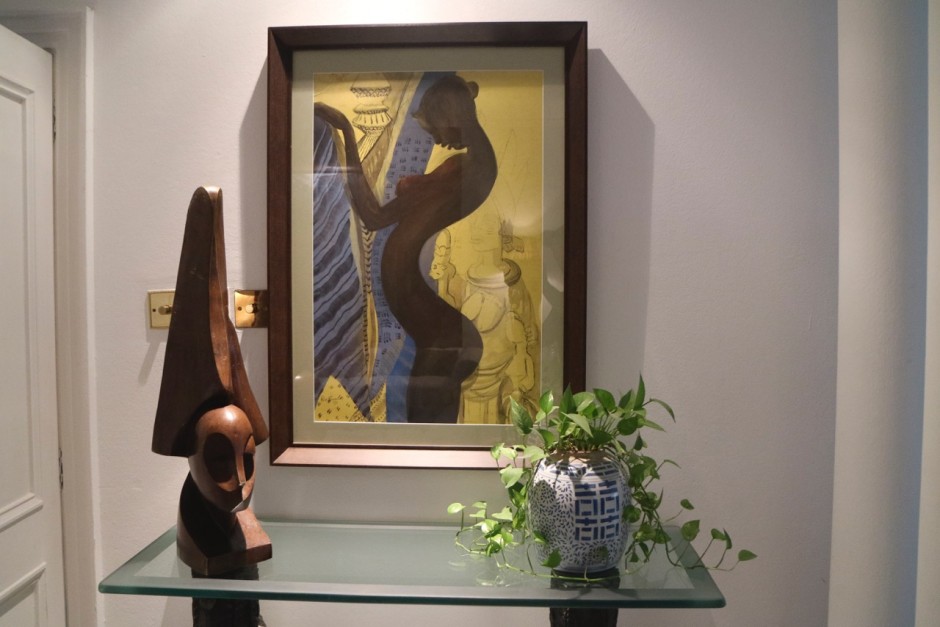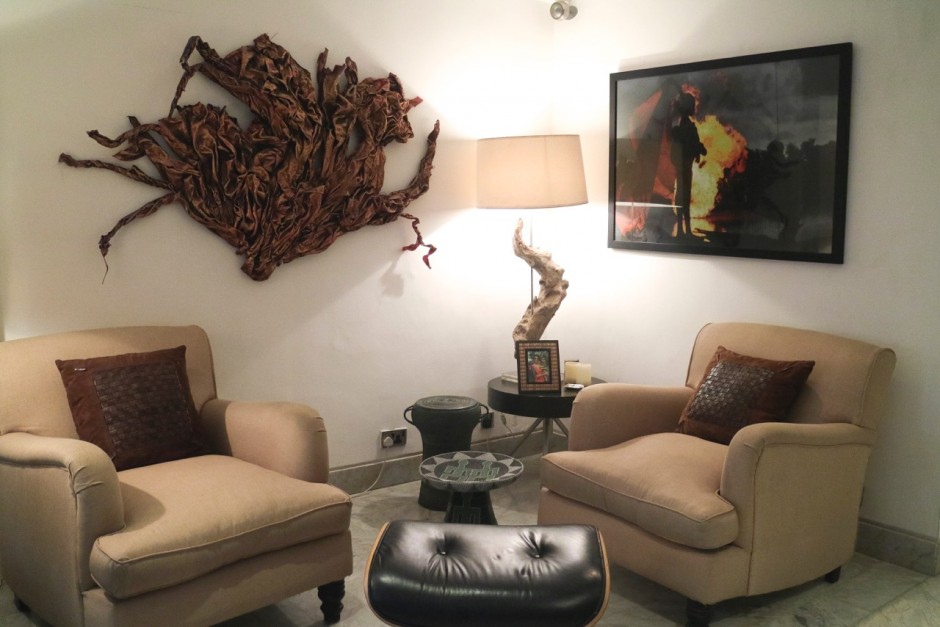 The Art Market in Nigeria
How is the art scene and the art collecting scene in Nigeria now?
In the last decade, the art collecting scene in Nigeria has really picked up. Ten years ago, there were four or five people buying, we now get new clients in each auction, which span both Nigerian and intentional clients. It is important that Nigerians are also collecting from within the country, and this is a trend that we are excited to see more of. There is still a long way to go in terms of the art infrastructure in Nigeria, but we look positively to the developments made so rapidly in the last few years. We now see foreign auction houses creating a focus on African art, which shows the strength of our market.
You have started the Arthouse Online. What do you think about the potential of the online art market today?
In Nigeria, selling art online is still an untapped market, so we look forward to exploring the Internet as a platform to reach new audiences. We can look to other commercial sectors in Nigeria and see that their introduction to the online market was hugely successful. Nigeria is Africa's largest art market outside of South Africa, so there is tremendous room for growth. Selling online will allow us to connect with international buyers, as well as local buyers, who are interested to learn more about contemporary art in Africa.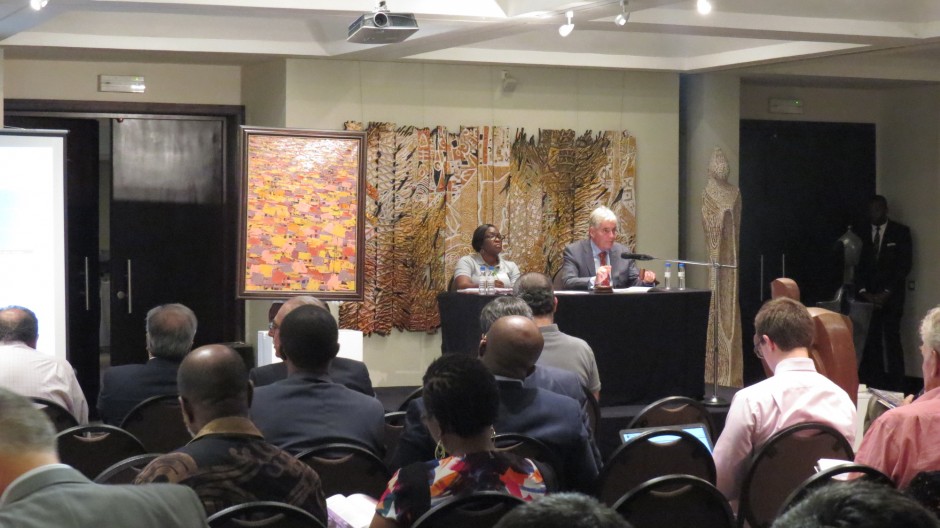 What made you want to set up the Arthouse Foundation?
The Arthouse Foundation was founded to provide support for artists. As the first dedicated residency programme in the country, it is intended to give back to the community and to allow artists to work encumbered on new projects that expand their artistic practice.
What is your vision for the secondary art market in Nigeria?
Originally, the works in our auctions were acquired directly from artists and dealers. Today, the majority of our works are coming from the secondary market, from collectors themselves, which we aim to grow even more. Before the Arthouse auctions, there were no platforms to sell works that you had bought. Today, people are able to use our auction catalogues as a reference. The auctions allow for a standard and transparency of the price of artworks in Nigeria, and this encourages new collectors to see the investment potential.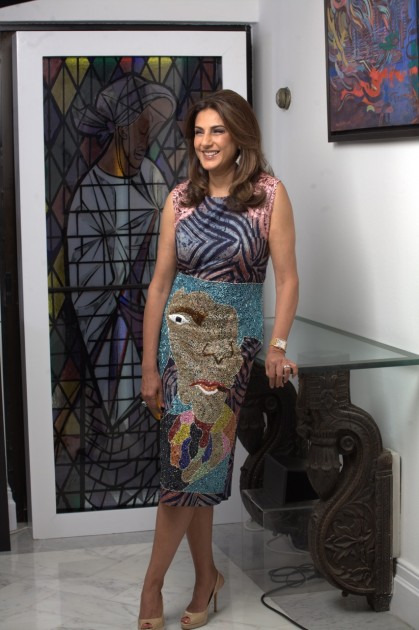 Related: ArtHouse Contemporary Limited
Facebook: ArtHouse Contemporary Ltd.

A selection of artists Kavita collects:
Barthélémy Toguo
Ben Enwonwu
Bruce Onobrakpeya
Nnenna Okore
Owusu Ankomah

Ricko Leung