While Jan van Eyck may have set the Belgian standard about 600 years ago, how familiar are you with contemporary artists from the same country. Meet attorney and art collector Joris Beernaert for some inspiring conversations on Belgian contemporary art and works on paper. He has been building a collection since 17 years ago, which includes Berlinde De Bruyckere, Kris Martin, Michaël Borremans, Fabrice Samyn, and others.
Revealing that half of his collection was bought after seeing digital images only, Joris Beernaerttalked to LARRY'S LIST about the first contemporary work that drew him into collecting; his attraction for artists who create poetic symbiosis between seemingly irreconcilable themes; why meeting the artists is a nice-to-have rather than a must-have; and his views on the digital art market.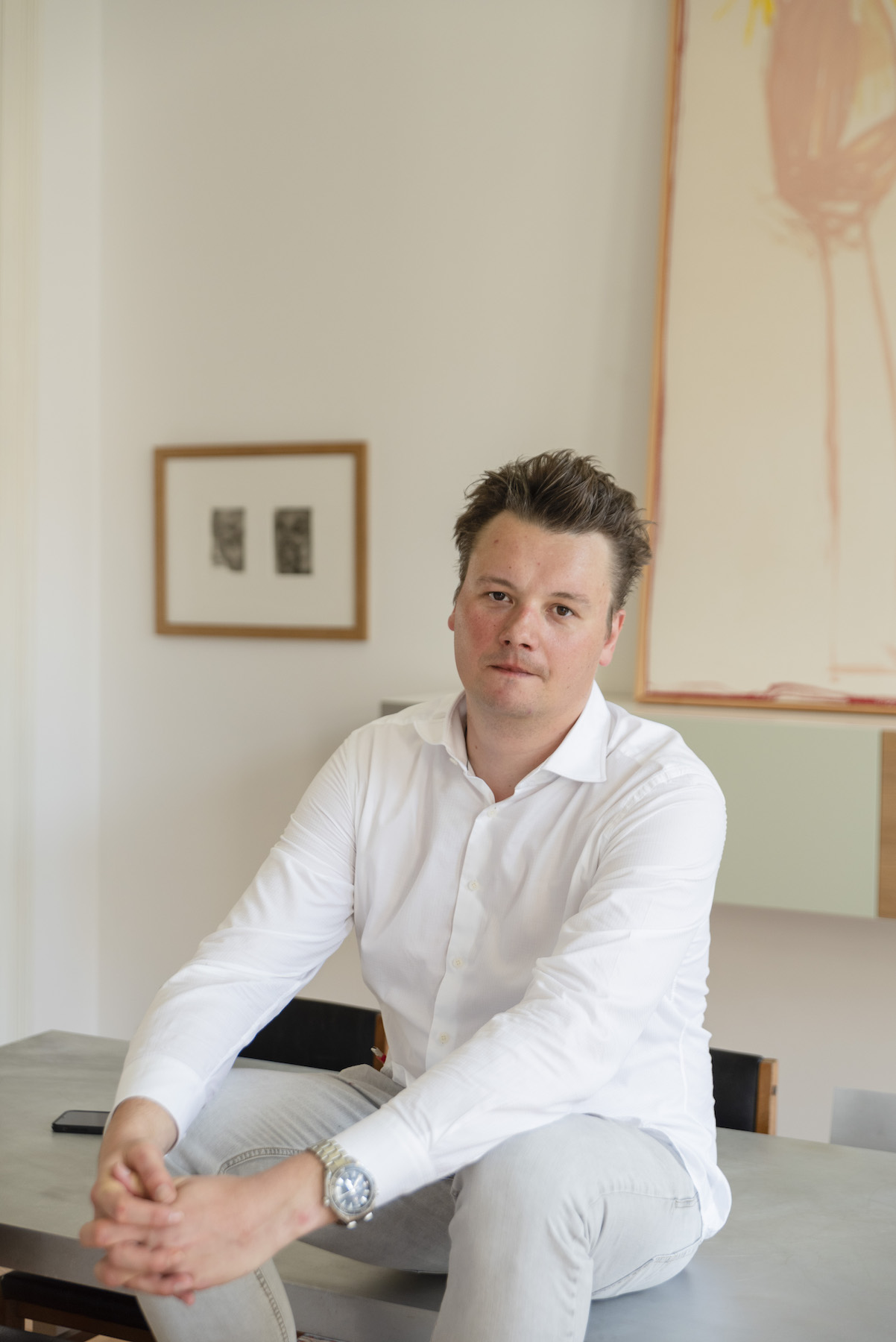 Collecting
What is the main motivation behind your collecting?
Living with art has an entirely different dynamic than exploring in a museum or a gallery—it's less noncommittal. The average time visitors spend looking at a work in a museum is probably less than half a minute, and you often go to an exhibition with a specific mindset or expectations. If you live with art, the works become members of your household.
The interaction is a completely different experience and an excellent way to discover the multiple layers of work. The connotation of a piece can also shift over time or depends on your mindset and life experiences. This is probably a (too) utilitarian approach of collecting, and there is undoubtedly also a Freudian explanation for it, but this is the main reason why I collect.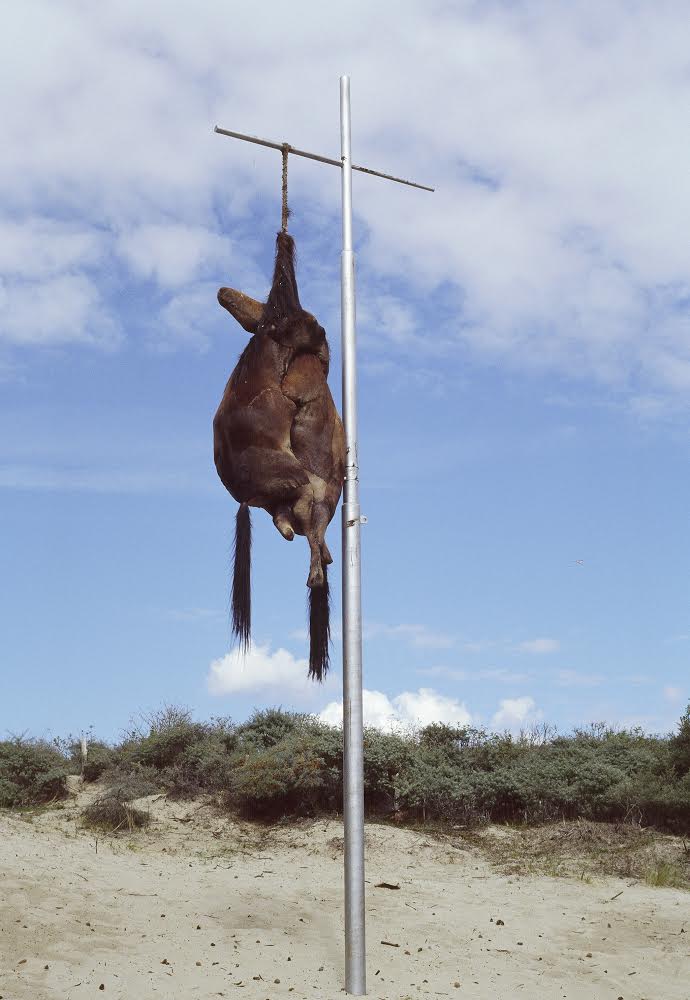 What made you want to start collecting art? When did you fall in love with a piece of art?
The first contemporary work that blew my socks off was a sculpture by Berlinde De Bruyckere that was commissioned by Beaufort 2003, a triennial that extends along the Belgian coastline. The sculpture represents two intertwined horse corpses.
As a student, I used to work as a lifeguard during the summer, and I often passed this sculpture on my way to the lifeguard station—This was the first time that I experienced how daily encounters with the same piece of work can reveal something new each time, evoking different emotions with every new layer. The first time I found the work quite disturbing, but over time, I discovered that there is also a lot of tenderness in it and that the work expresses feelings and emotions we do not have the words for. This experience was my start of entering the world of art collecting.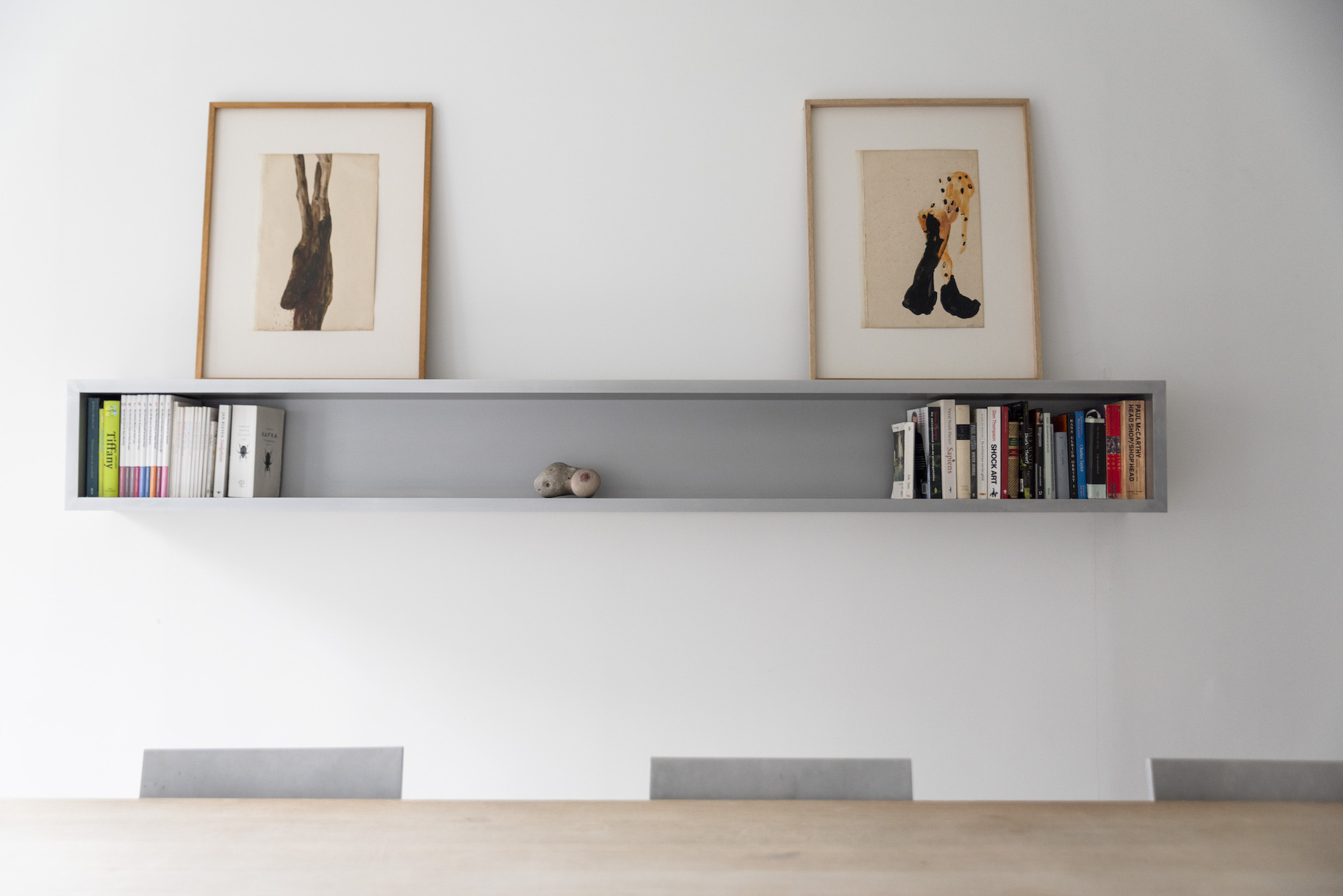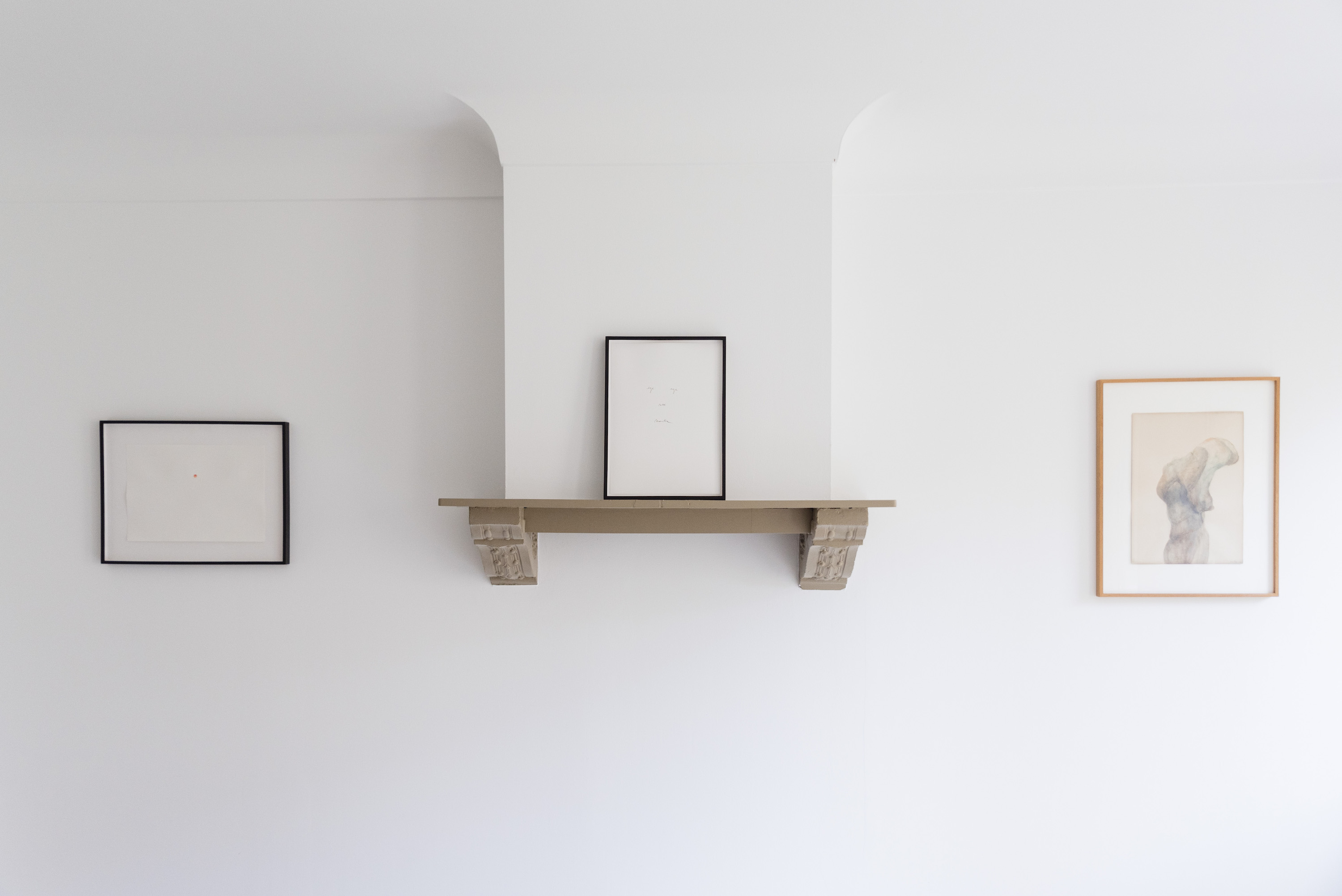 Why do you focus your collection on Belgian artists? Are you more interested in emerging or renowned artists?
It's not a deliberate choice to collect Belgian artists, and it's certainly not a self-imposed partisan boundary. I recently acquired works by an emerging German artist, Andi Fischer. I'm both interested in emerging and more established artists, but, because of budgetary reasons, I typically buy work at the beginning of an artist's career.
There are just a lot of talents in Belgium, and it has always been like that.
I think it might have to do with our painterly tradition. Van Eyck, Van Dyck, Memling, Brueghel, Rubens, Magritte, Khnopff, they all lived and worked (at least part of their career) in the region that is now called Belgium. Jan van Eyck's influence cannot be underestimated. He was one of the first painters who considered himself an artist and not an artisan. Some of his paintings are signed "Johannes van Eyck me fecit," which is Latin for "Jan van Eyck made me." I was lucky enough to visit his amazing retrospective at MSK Ghent before it was terminated early due to the COVID-19 pandemic. The exhibition juxtaposed Annunciations by Fra Angelico and Jan van Eyck from the same period. It's impressive to see how Jan van Eyck stands out head and shoulders above his contemporaries by making use of oil paint instead of tempera. I admire the work of Fra Angelico, but while he was still messing with eggs in Florence, Jan van Eyck was setting the standard for future Belgian artists, and it is a very high standard that calls for modesty. If you are grown up with Van Eyck's visual heritage and legacy, you cannot make balloon dogs or pickled sharks. Modesty is the only option.
It's no surprise that contemporary Belgian artists are overly represented in the rosters of blue-chip galleries. David Zwirner, for example, represents five Belgian artists (Alÿs, Ancart, De Keyser, Borremans, and Tuymans). They are all great artists because Jan van Eyck set the Belgian standard about 600 years ago. If you go to a Belgian art school, you cannot get around Van Eyck.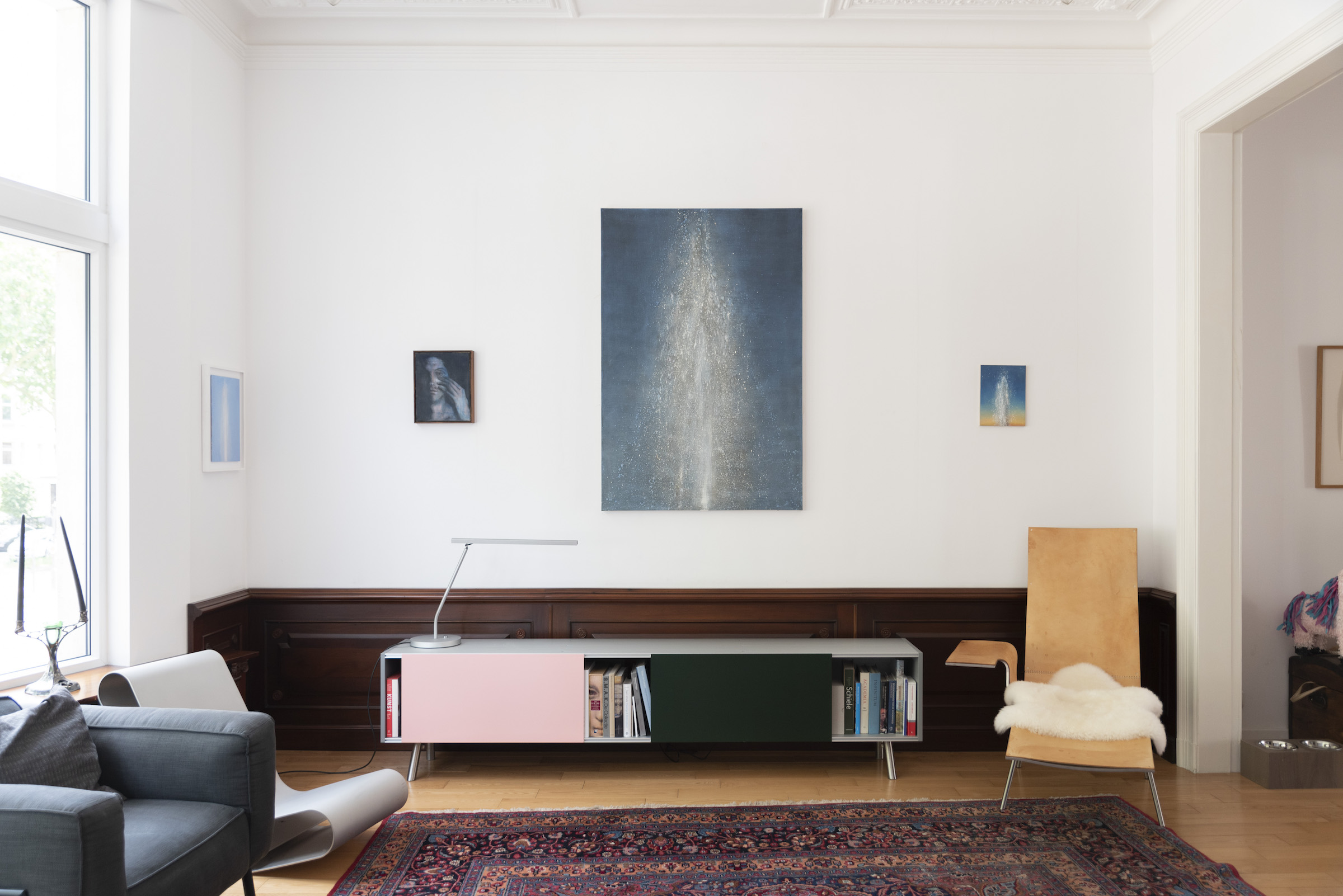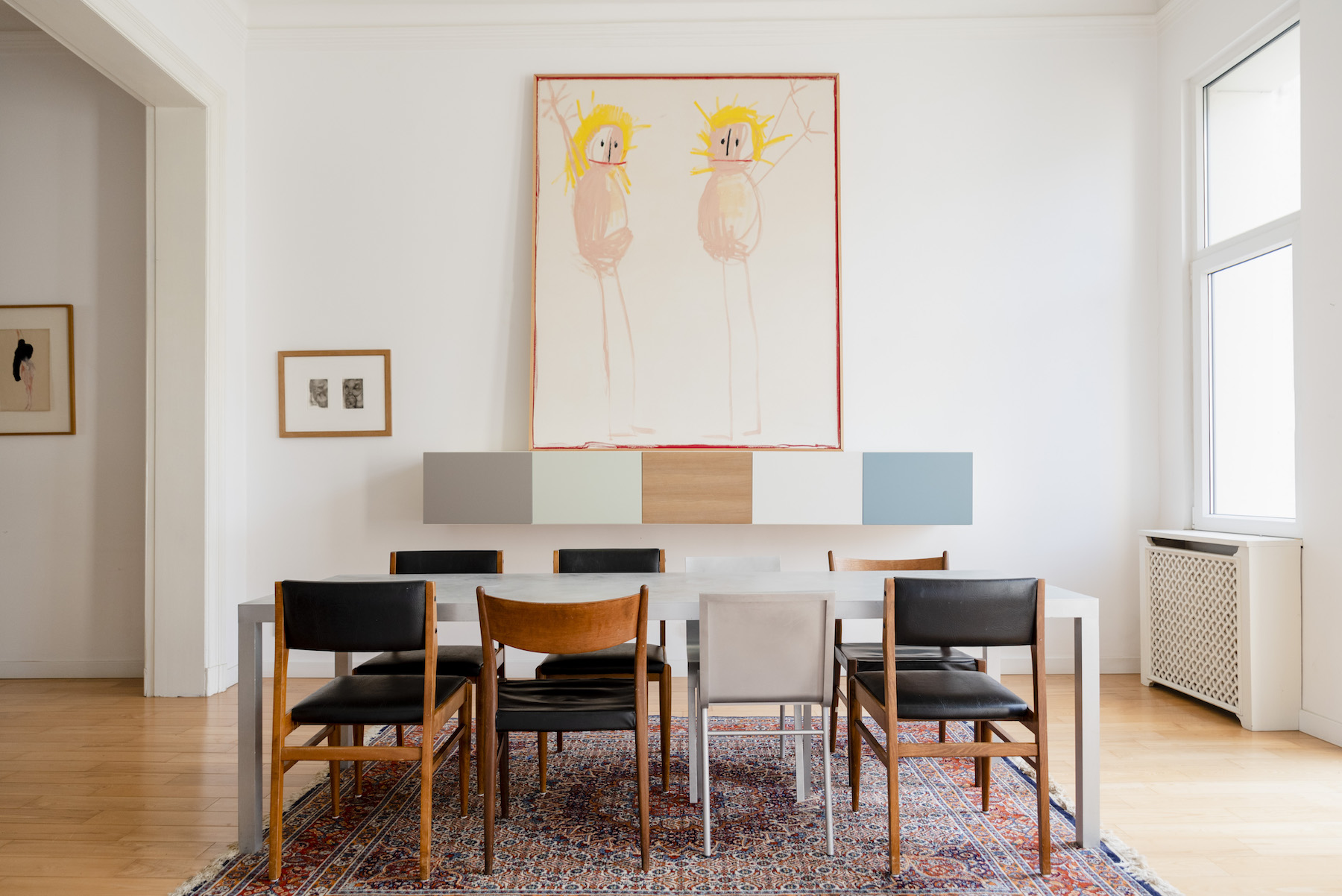 You are particularly attracted to certain artists, such as Berlinde De Bruyckere, Kris Martin, Michaël Borremans, and Fabrice Samyn, why? What are the commonalities that unite these artists, as well as other works you have acquired?
Many works embed some kind of poetic symbiosis between seemingly irreconcilable themes. The Fountain paintings by Fabrice Samyn balance between Eros and Thanatos; Berlinde De Bruyckere manages to create a symbiosis between suffering and consolation, pain and beauty; Kris Martin's and Stanislas Lahaut's works are often tragicomic…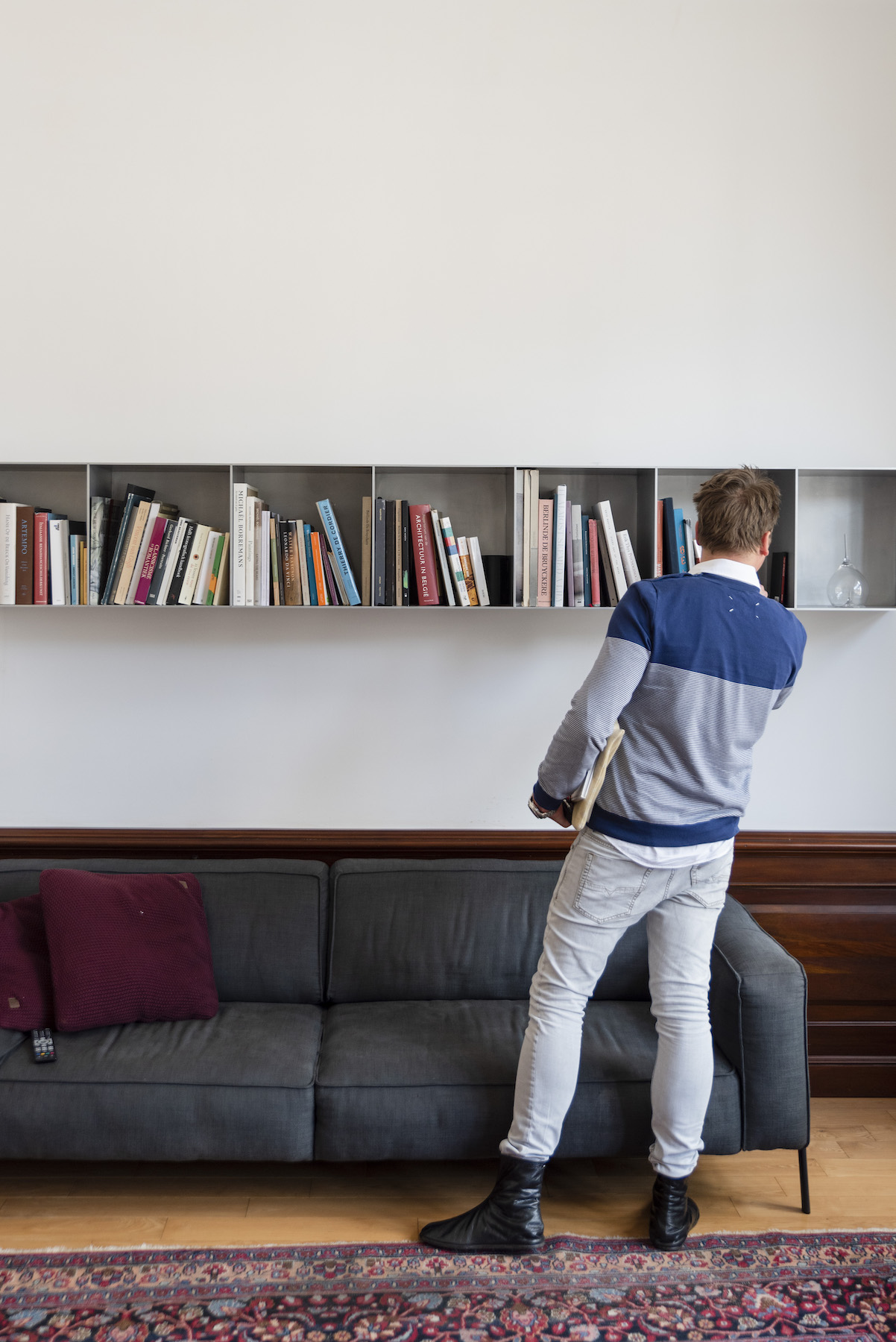 How has your collection evolved throughout the years? Why such trajectory?
I first started collecting figurative work, mainly engravings by Michaël Borremans and drawings by Berlinde De Bruyckere. Thanks to the introduction to Fabrice Samyn's works that are figurative yet also conceptually very strong, my collection shifted to a more conceptual direction. I remember seeing a drawing by Kris Martin, "Sunset" at Museum Dhont-Dhaenens at his first solo exhibition in Belgium in 2008. It's simply a red dot of ink on a sheet of paper, soaked in water. When I first saw the work, I couldn't understand that someone would be willing to purchase this kind of work. I finally ended up buying the "Sunset" drawing a couple of years later. Now I'm very interested in acquiring the work of Michael E. Smith.  I visited his exhibition at SMAK Ghent several times to fully acquaint myself with his dystopian work. I probably would have not purchased his work when I first started collecting. These things take time, and that is perfectly fine.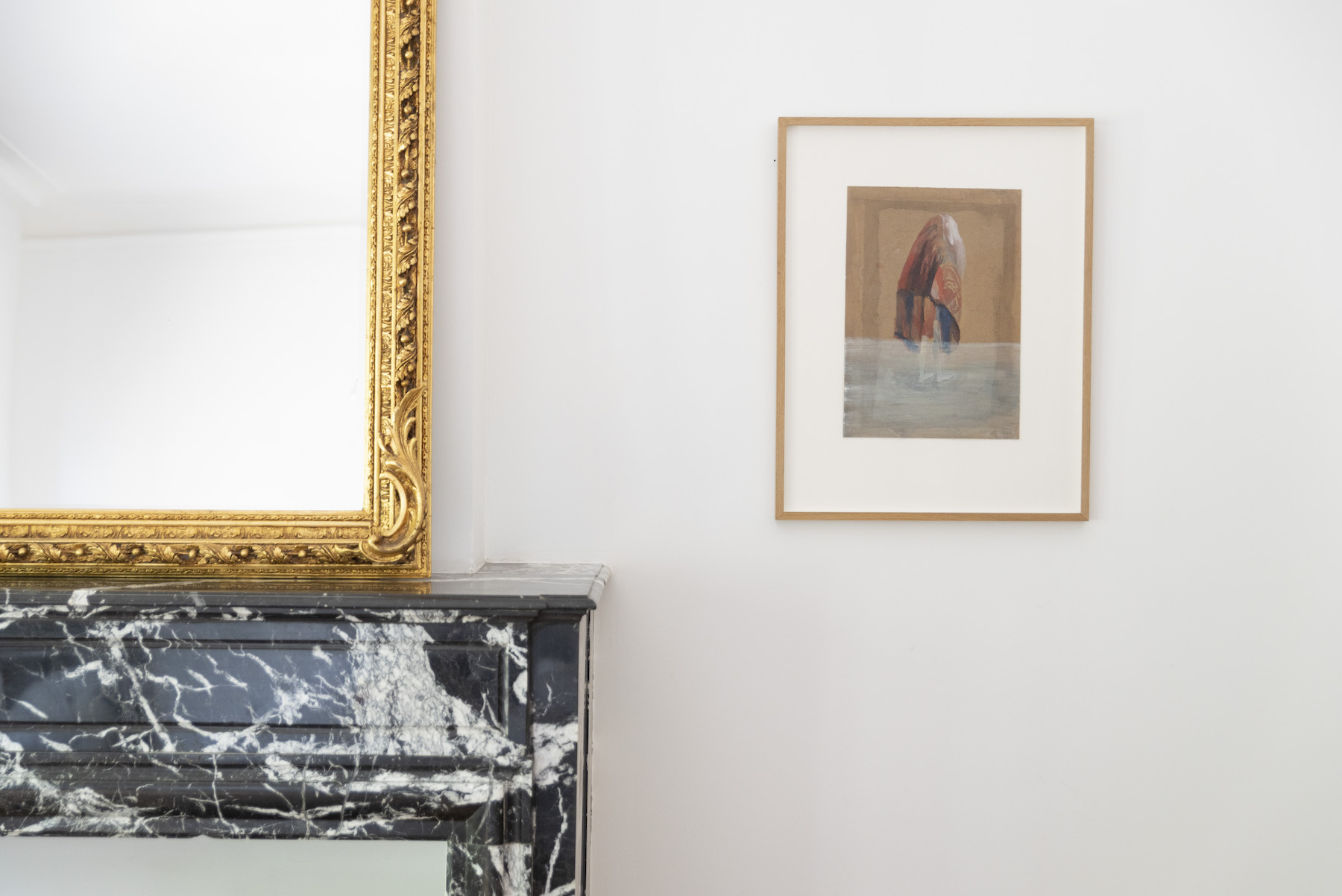 What were the first and the latest artworks you purchased?
The first one was an engraving by Michaël Borremans. The latest one was actually a birthday present: a very subtle seascape by Loïc Van Zeebroek.
How many artworks do you own? Where do you display your collection?
Around 80 works. At home and my office.
Where have you exhibited your art collection? Would you wish to present it publicly?
Some works by Berlinde De Bruyckere were included in her mid-career solo exhibition in SMAK, Ghent, and Gemeentemuseum The Hague. Other works have been included in exhibitions at Maison Rouge Paris and Zentrum Paul Klee Bern. In 2014, I showed a part of my collection at Maison Particulière in Brussels, together with other young collectors. I do not feel the urge to show my modest collection publicly, but I never refuse a loan request. As a collector, you temporarily take care of a piece of work, but it remains the intellectual property of the artist, and it should, therefore, always be available for exhibition purposes.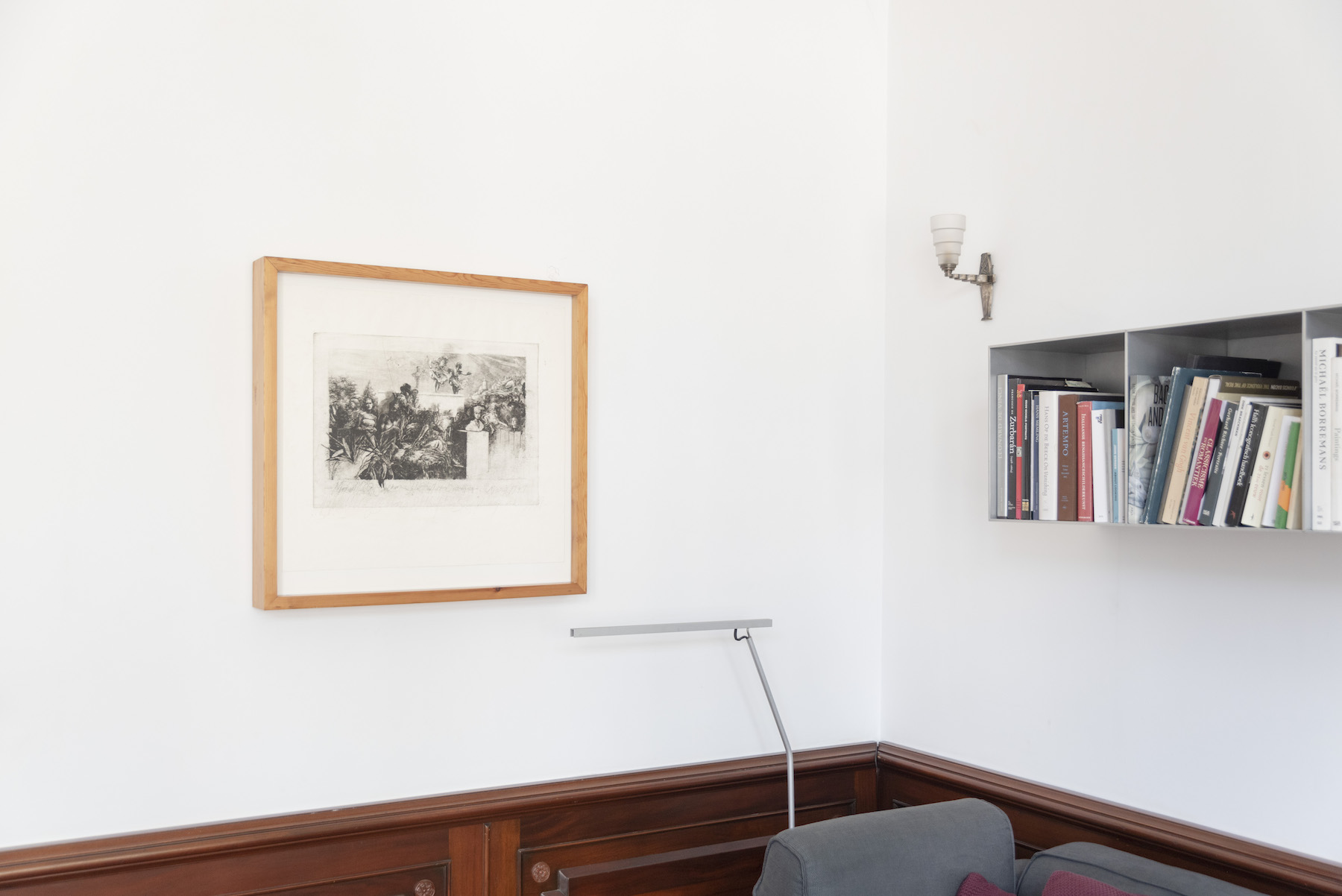 What considerations guide you to make a purchase? How often do you buy art after seeing only the digital images?
Before purchasing a work, I will do my homework and do some research on the entire oeuvre of the artist. The whole body of works must be convincing, and I want to understand how a specific work relates to the entire oeuvre. If I start collecting the work of an artist, I will typically try to collect his or her work in-depth.
The price should also be reasonable and responsible. I prefer supporting galleries and artists, but if there is a discrepancy between the prices on the primary market and secondary market, I will buy secondary if that's better for me. Half of my collection was bought after seeing digital images only, but I never bought the work of an artist whose work I hadn't seen 'in the flesh' before.
Is there any kind of artwork that can make you write a cheque without any consideration?
No. The only works that I regret are however the ones that I did not buy.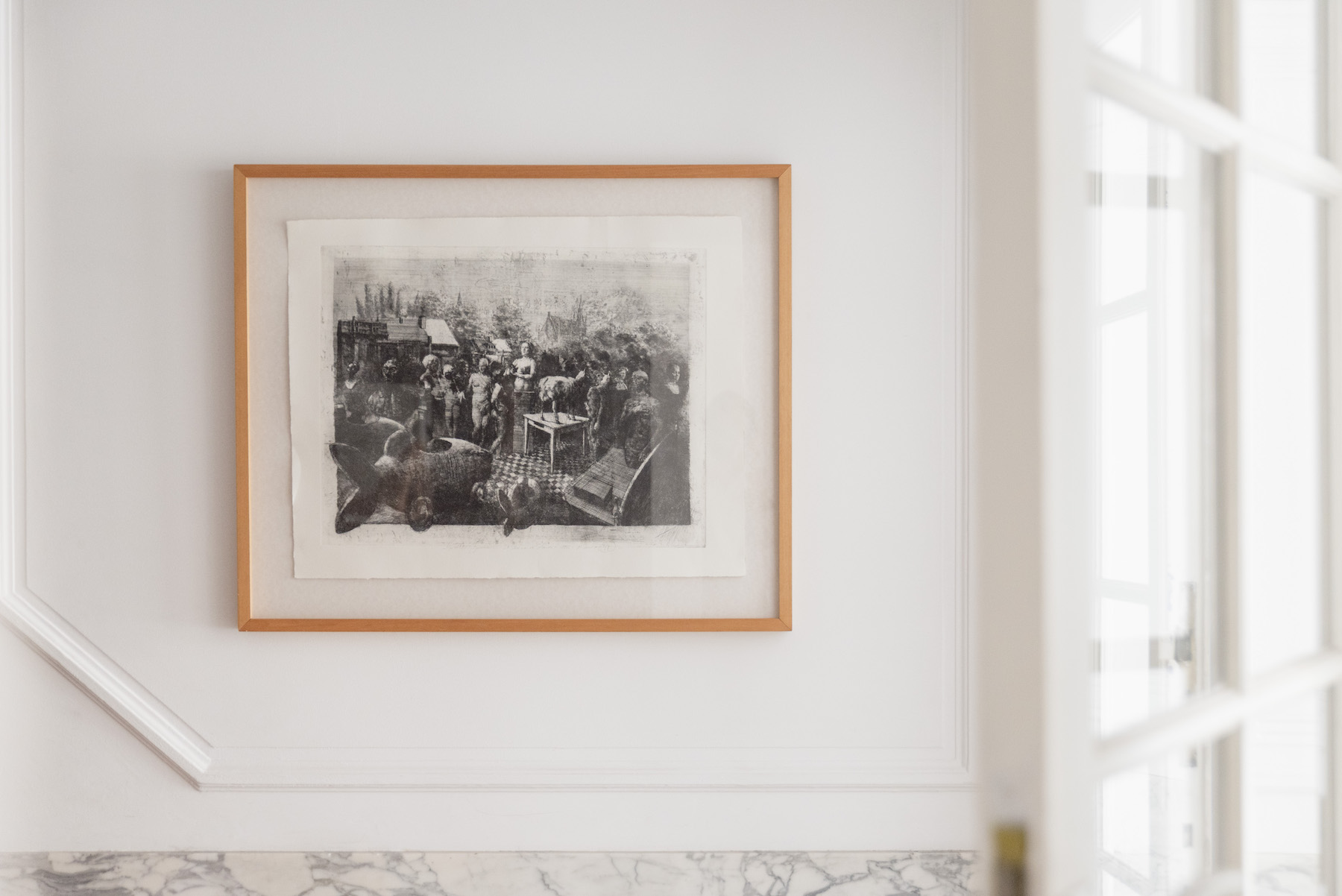 What is your most treasured artwork?
Who is your most treasured child?
How important is it for you to meet the artists who created the artwork?
Meeting the artist is a nice-to-have rather than a must-have. The work should stand on its own. I am thrilled to acquire great work from a great artist who happens to be an asshole. It's like going to a restaurant; meeting the chef can be a pleasant experience, but it does not alter my appreciation for his or her creation. Many of the artists whose work I collect have become friends, and I love to visit their studios—it's an enormous privilege, but it's certainly not a requirement to collect their work.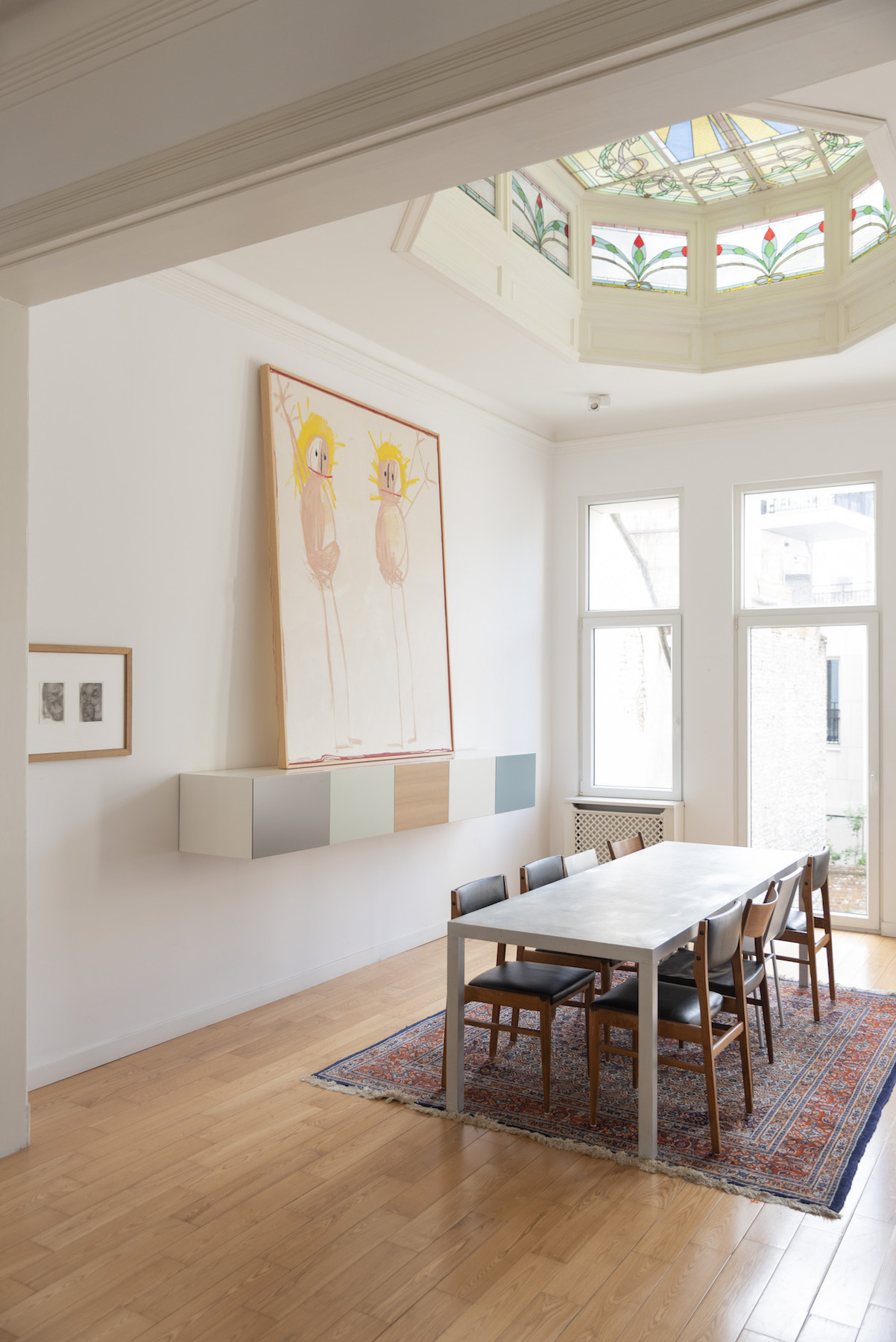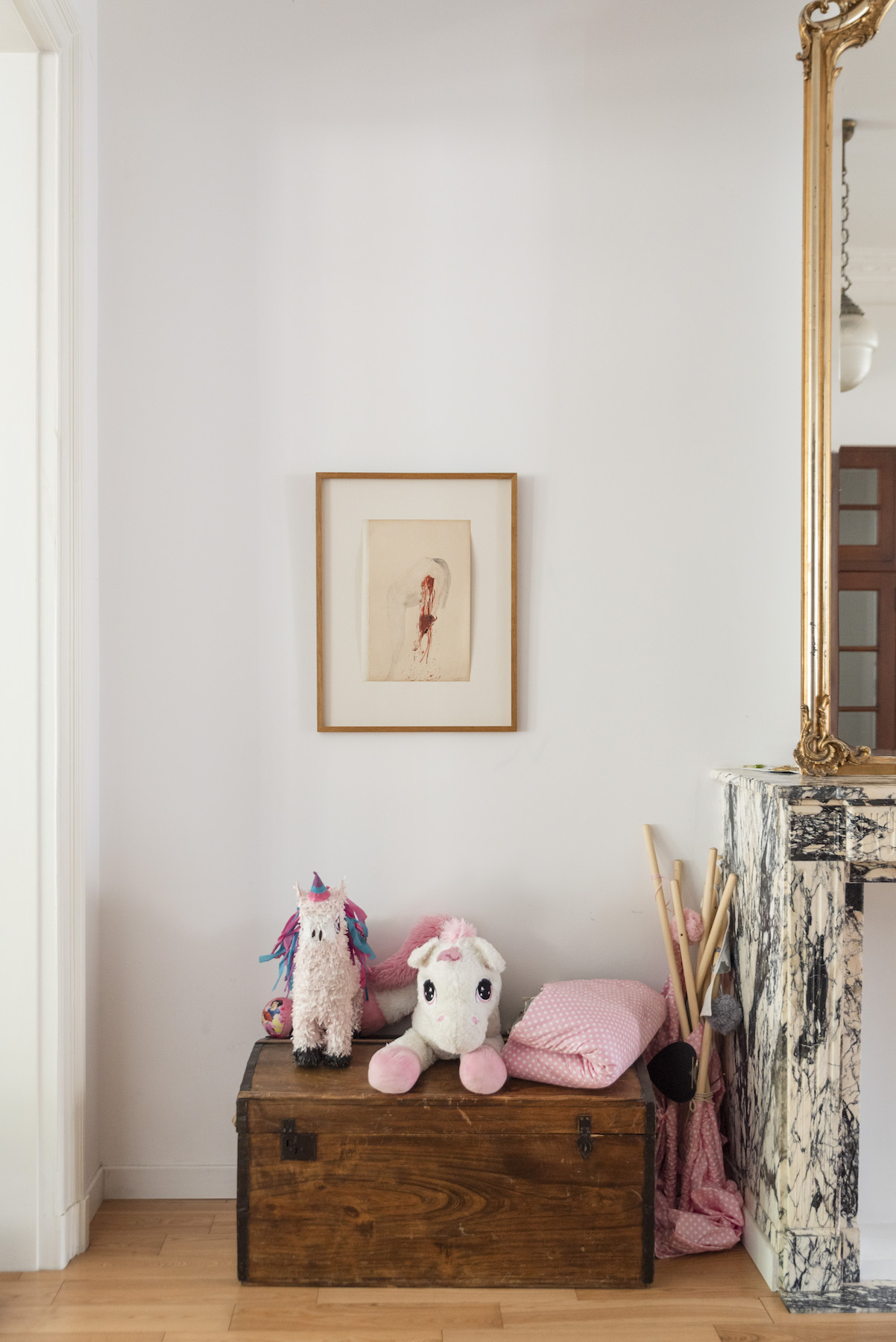 The Art World
Who inspires you the most in the art world?
I have been deeply influenced by exhibitions curated by Jan Hoet senior, Harald Szeemann, Philippe Van Cauteren (SMAK), and Hendrik Driessen (former curator of De Pont). If I would have a bigger budget and been born a couple of years earlier, my collection would probably look like the collection of De Pont in Tilburg. They own key pieces by Thierry De Cordier, Marlene Dumas, Berlinde De Bruyckere, and Luc Tuymans, often acquired at an early stage of the artists' careers. Hendrik Driessen is a visionary curator who assembled one of the strongest and most coherent permanent museum collections for over 30 years. Museum Voorlinden directed by Suzanne Swarts in Wassenaar near The Hague, also has a fascinating permanent collection and an inspiring program; they have both established artists as well as lesser-known young potentials in their collection. Ms. Swarts has a very sharp eye and a nose for talent.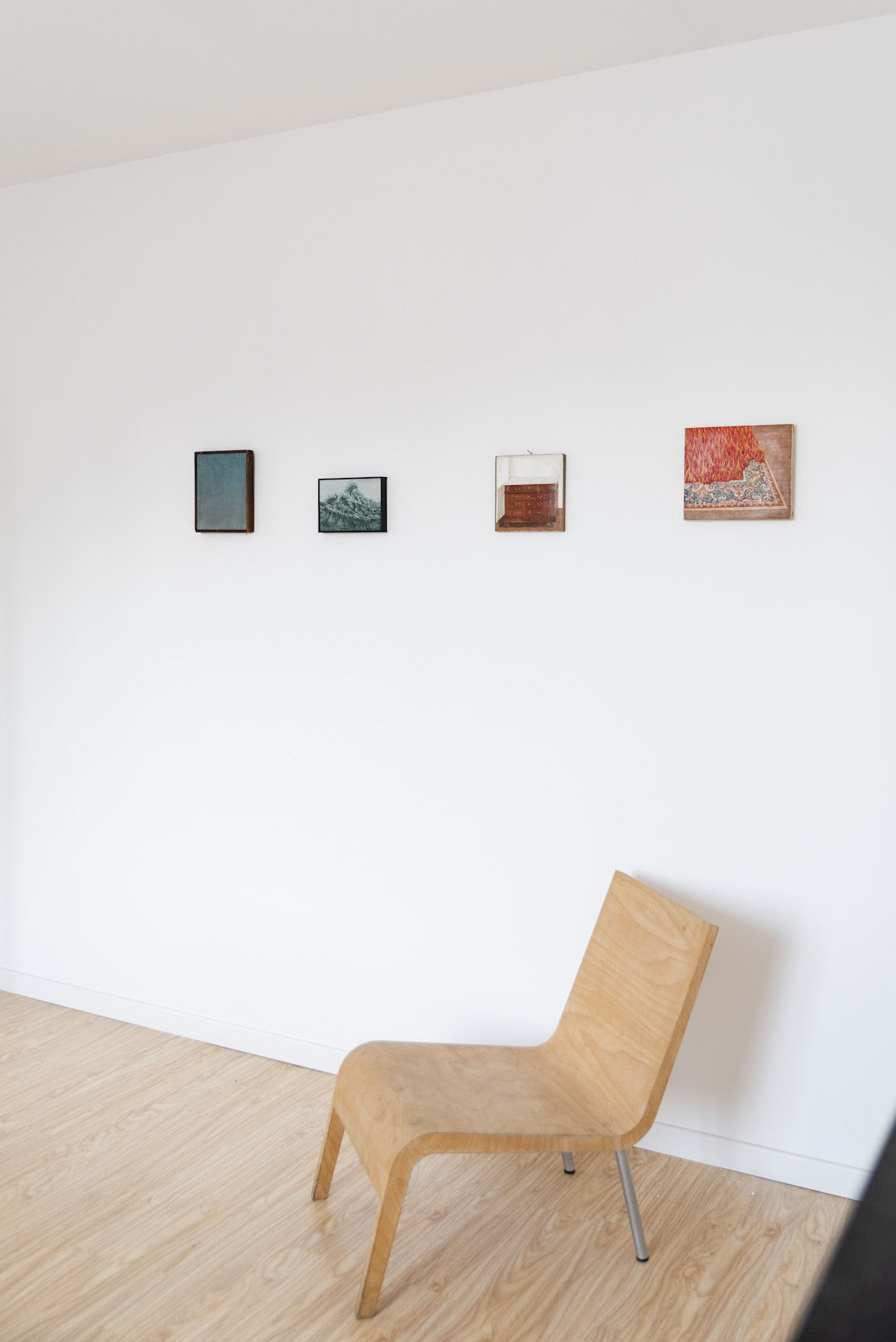 Can you name two emerging Belgian artists who should be on our radar?
Loïc Van Zeebroek (1994) is an upcoming artist. He graduated last year from St. Lucas Ghent, and his work is already included in the collection of Museum Voorlinden and SMAK. In his works that balance between abstraction and figuration, painting nature often becomes an investigation of the nature of painting. Toon Boeckmans (1993) should also be on your radar. His work defies ready classification and is often both dystopian as well as humoristic. Toon's multifaceted works are often centered around observations of, and engagements with the poetry of the profane, the homo ludens and non-verbal communication.
What are your views on the development of the digital art market?
With travel restrictions and social distancing in place, online viewing rooms are a great thing, and they could also contribute to more transparency on pricing. I however, still prefer visiting brick and mortar galleries and museums to see the works in the flesh. VR and AR will undoubtedly revolutionize the art market… possibly to the point at which virtual exhibitions become just as enriching as a physical exhibition. For the time being, the only thing that really impresses me in the digital art world is Jerry Gogosian's IG-account.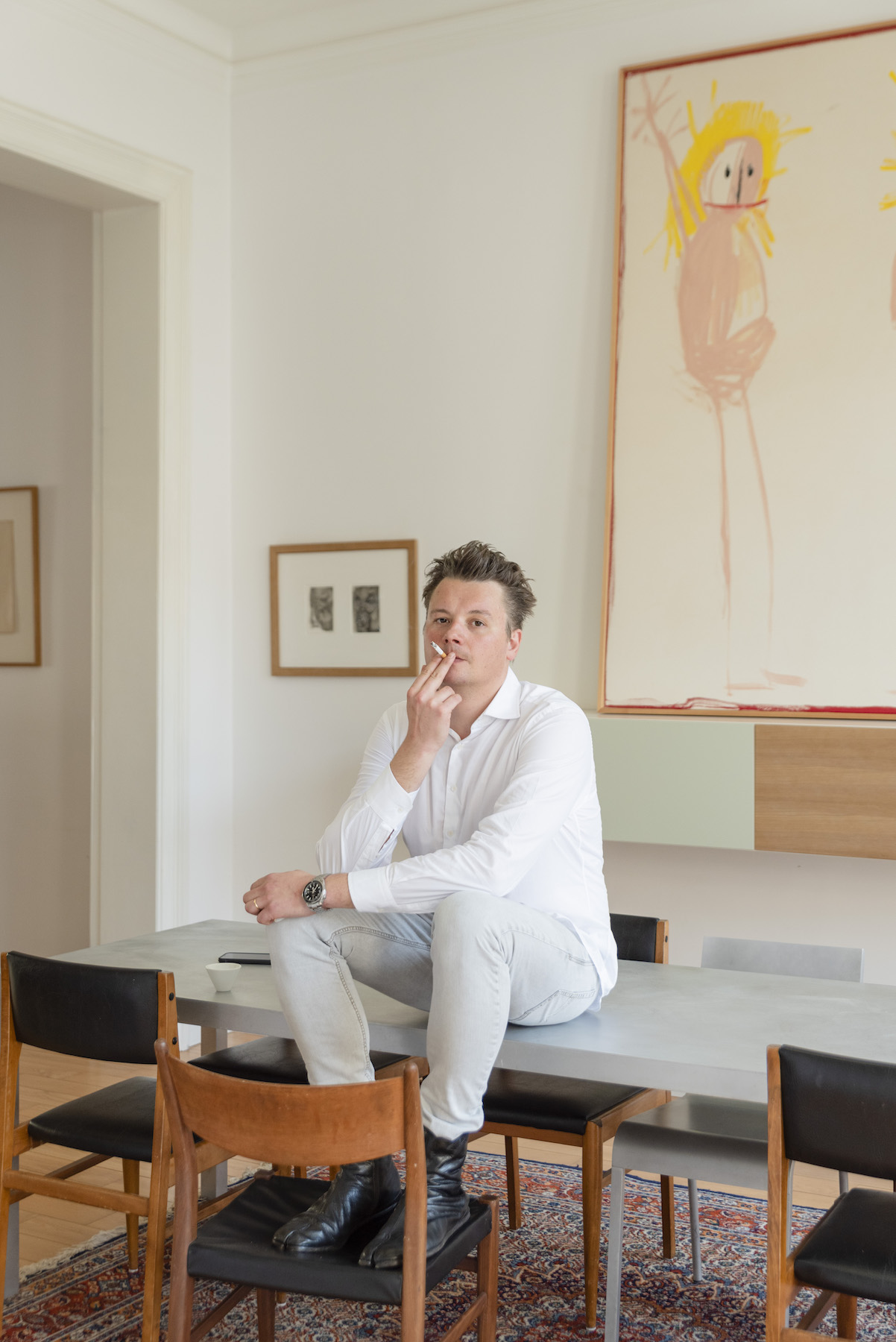 Instagram: @jorisbeernaert
A selection of artists Joris collects:
Berlinde De Bruyckere
Fabrice Samyn
Kris Martin
Loïc Van Zeebroek
Michaël Borremans