Not only fully immersed in contemporary art, Natasha Sidharta is one of the dedicated forces in developing and promoting Indonesian contemporary art – besides being a collector, she is the director of IndoArtNow, a non-profit organisation that strives to promote and support Indonesian contemporary art, and co-founded SAM Fund for Arts and Ecology in 2014 to support developments of arts that work on ecological issues.
Larry's List is delighted to have spoken with Natasha Sidharta to share her love story with art, her vision on what kind of foundation is needed right now for Indonesian contemporary art, why she established SAM Fund for Arts and Ecology, as well as her perspectives on art as a wife, a mother and an occupant of the earth.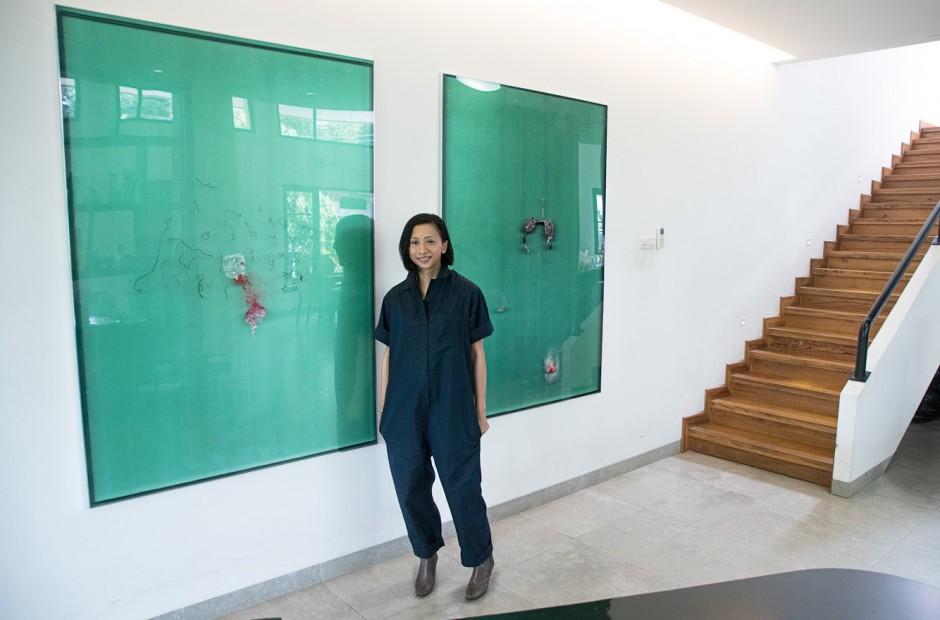 Collecting
What made you want to start collecting art? What is the main motivation?
I have grown up in a home that is always filled with art as my late father was a collector. As they were always surrounding me, I always took them for granted, never placed them into any consideration or put a special interest to them. Not until late in my adult life and after I had finished my time in the US that I went to Bali and walked around and passed this striking exhibition. I went in and was struck by the interesting works displayed, so I asked to meet the curator or the person who was responsible for the show. I was lucky enough to meet Valentine Willie who has dealt and considered an expertise in Southeast Asian art and has known inside-out on Indonesian contemporary art. Valentine since then has embraced me and taken me to explore my own country's contemporary art. Since then, I never look back.
When did you fall in love with a piece of art? What was it?
During that exhibition that I saw in Ubud, Bali at Komaneka Gallery that Valentine Willie organised. It was a diptych painting on canvas by Italian artist living in bali, Fillipo Sciascia.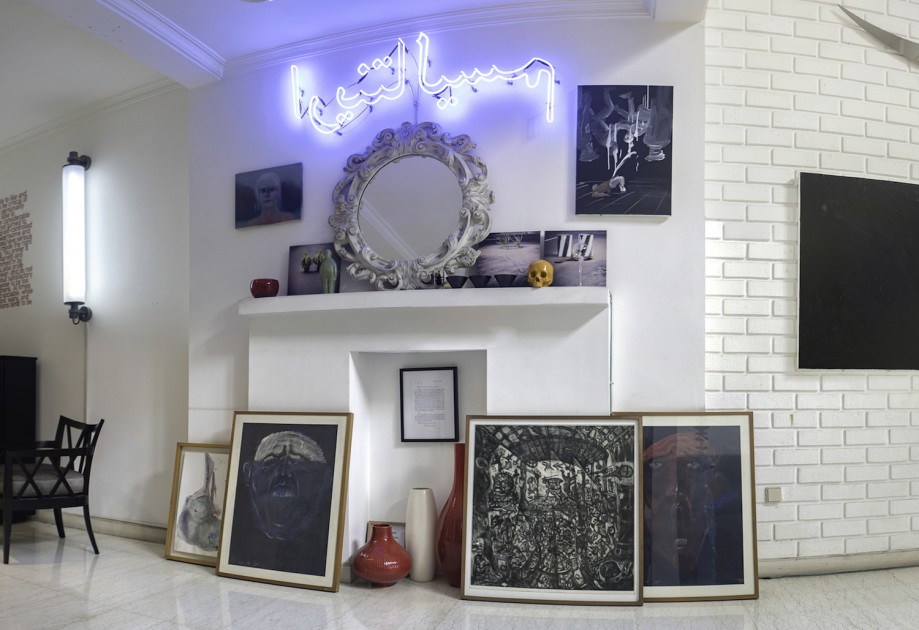 What is your focus regarding the artists in your collection? Are you more interested in emerging or renowned artists, local or international artists?
My collection is ever evolving with my personal development as an individual and human being. As I grow and see and experience what happens to the world surrounding me, also especially with my art travels and meeting figures and friends in the art world. I always enjoy my interaction with artists – the relationship helps me understand and appreciate the practice more, and thus the collection might sometimes even become a precious memory to preserve. I befriend with all types of artists, emerging and established ones. Emerging ones are those with whom I enjoy witnessing and experiencing their developments in their practice. The established ones let me enjoy and learn history and wise exchange. I gain same knowledge and inspiration towards both relationships. I started with locals, but as I travel for art and meet so many wonderful acquaintances, I start to collect international artists as well.
Is there any particular type of art that has consistently attracted you, or anything that unites all the works you have acquired?
I have never actually yet put a special time and attention yet to analyse my collection, but I know that they always have something to do with issues that I take an interest in, or certain practice that is so dear to me – as a wife, a mother and an occupant of the earth. Or sometimes as simple as the medium itself, for example, text always inspires me maybe just because its capability to manipulate and transform and also its character.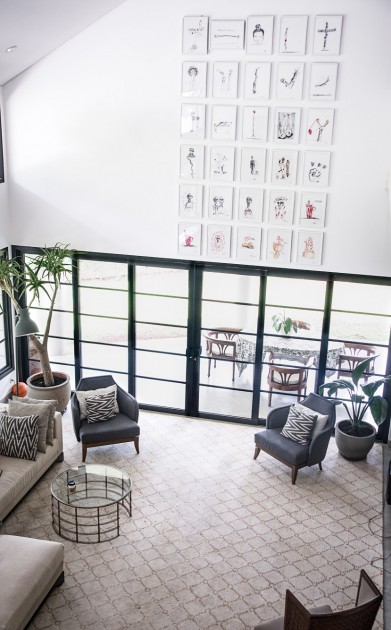 What were the first and the latest artwork you have acquired?
The first was a painting work by Fillipo Sciascia in 2000, and the last was a work by Heman Chong.
Where do you display your collection?
I display mostly in my house as well as in my siblings' and my mother's houses.
Have you ever presented your art collection publicly?
I have presented a selection of my work in a collective collectors' exhibition and in an article such as this one.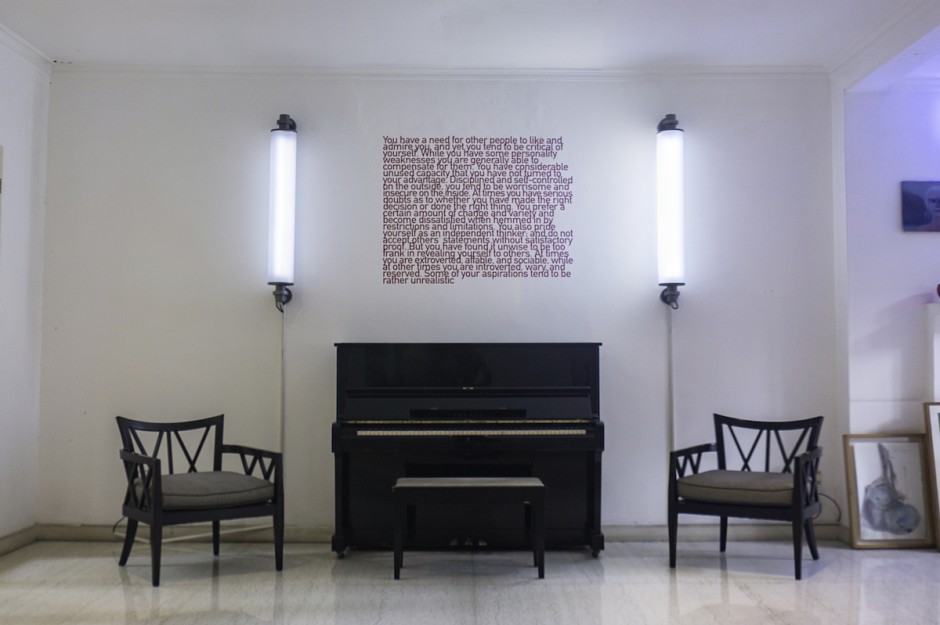 Many collectors nowadays are setting up their own museums/foundations to display their art collection. What do you think about that? Will you do that one day perhaps?
I think it is great that many collectors make their collections available for public viewing. I think art is the most effective if they are exposed to as many people as possible. I have not made my collection public as much as I want to. A foundation can one day be efficient to showcase my collection, but at the moment what interests me and what is urgent is a foundation that contributes to support the development of Indonesian contemporary art as a whole.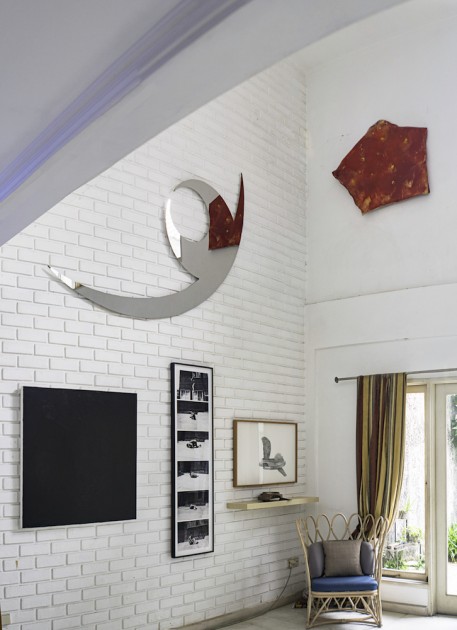 What considerations guide you to make a purchase?
Guide to my purchase is that it has to be relevant to me – what interests me and what makes it important to me and what I believe as a woman and all of my occupancy and title to make me as an individual.
How important is it for you to meet the artists who created the artwork? Have you become friends with them?
More and more now that is becoming crucial that I have to have a certain interaction with the artists, and many become really good friends and share mutually important relationship.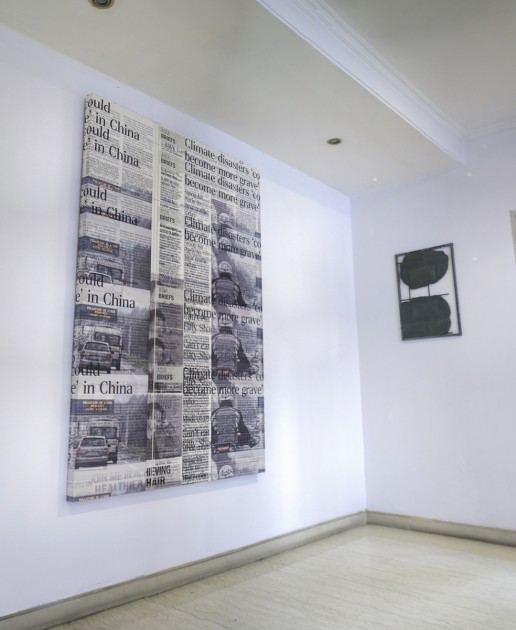 The Art World
Who inspires you most in the art world?
Many artists and curators and collector friends always continue to inspire me.
Can you name three emerging artists from Southeast Asia who should be on our watch list?
Tita Salina, Som Sutthirat Supaparinya, and Nguyen Trinh Thi.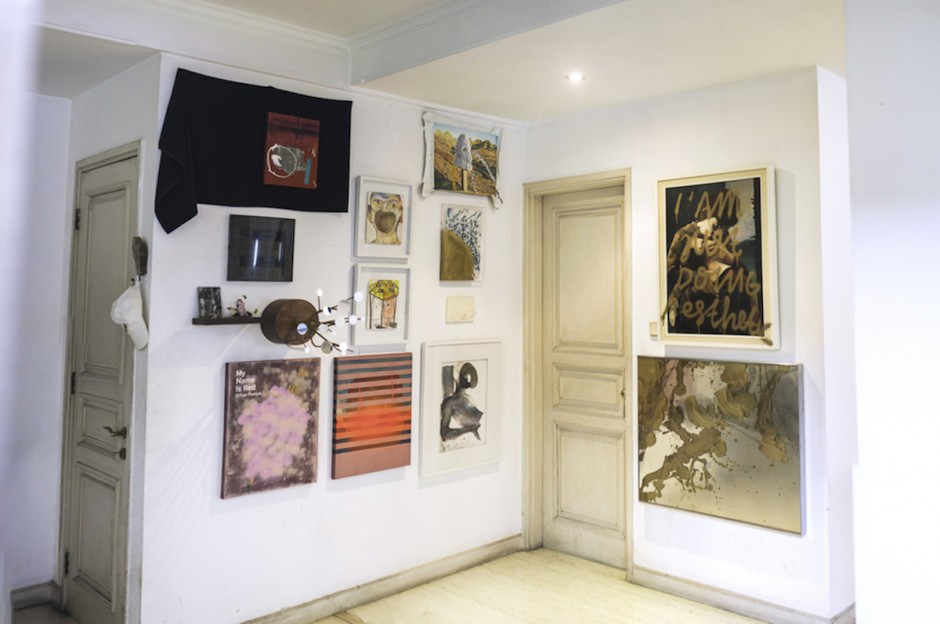 IndoArtNow and SAM Fund for Arts and Ecology
What do you do daily as the director of IndoArtNow?
I am responsible in developing non-commercial projects, initiating and sourcing potential projects and raising funds for them.
How does IndoArtNow support Indonesian contemporary art?
IndoArtNow is crucial to the development of Indonesian contemporary art. It is a vast data bank of images of artworks shown in exhibitions of Indonesian artists at home and abroad. At IndoArtNow, we have produced 4-minute video profiles of artists about their background, practice and anything surrounding their work. We have so far produced around 100 and will continue to do more. These are mainly Indonesian artists.
In addition to displaying these intimate video profiles of artist that we have produced, we are also the key portal so far for art students, researchers and art schools interested in Indonesian contemporary art.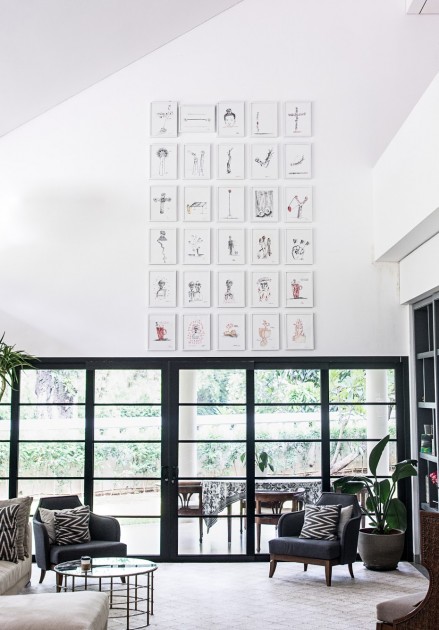 What motivated you to establish the SAM Fund for Arts and Ecology? How do art and ecology interact?
SAM Fund for Arts and Ecology is a fund created from the inheritance from my late father that in his will he allocated a percentage for contribution to charity. So I direct the fund for arts and ecology, ecology is more toward the infrastructure and social ecology for the art in Indonesia. Investing in artists' projects that hold the key to sustaining and contributing to the advantages of the local community and environment, and also to the development of the art scene in Indonesia, such as artists' development through residencies, development of content through translation of archives into English, and publication of important books, etc.
What is your vision for the Fund in the next five years?
I always try my best to see the big picture – what is the urgency towards the development of Indonesian contemporary art, what else is needed and how. I have found out that something is always in lack of.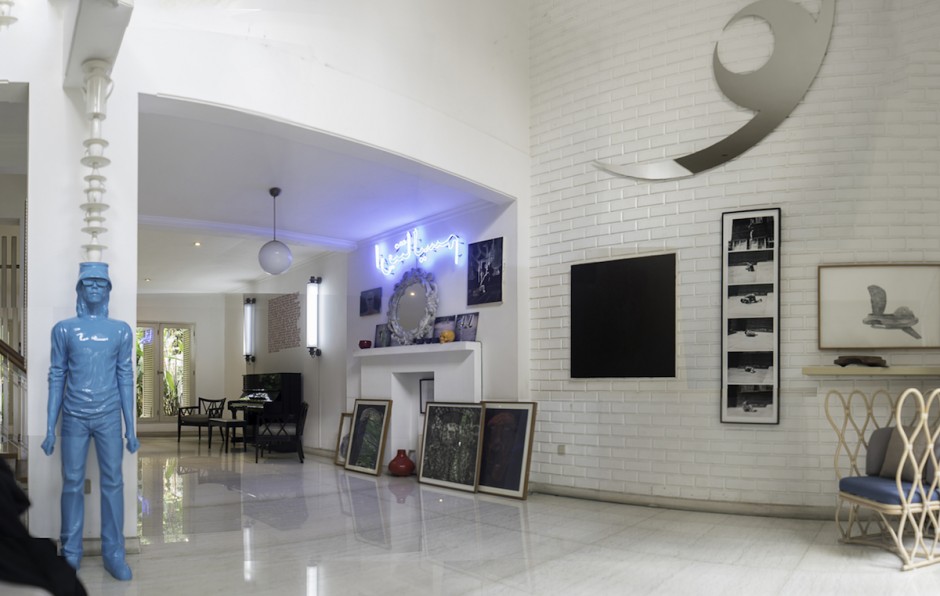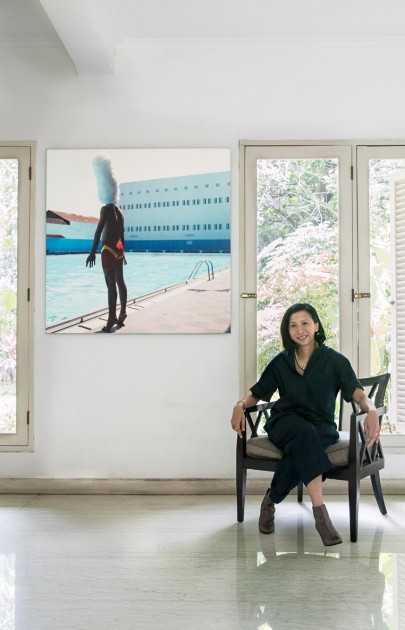 Instagram: @nsidharta
A selection of artists Natasha collects:
Heman Chong
Leila Pazooki
Miriam Cahn
Philipe Parreno
Tisna Sanjaya
By Ricko Leung