Fashen is the brand in the art of DJing around the world – one of the hardest working DJs and one of the most sought after turntablist across the globe. Having spent almost 20 years behind the turntables performing at concerts, clubs, and produced various mix CDs and remixes, Fashen is well equipped with rich musical knowledge across all genres of music. From New York, Miami to Tokyo, Hong Kong and The Gold Coast Australia, Fashen has enthralled the nights of endless audiences in the coolest clubs all over the world by delivering well blended music of all genres at any given time. What is even cooler – he has performed for A-listers including Kanye West, Jay-Z, Paris Hilton and many others.
Behind his success in smoothly and precisely weaving in and out of music genres are inspirations from photography, architecture and art.Through Fashen's words, we can easily feel his profound true love for art as he talks about how collecting art is a way to keep his dream of an art profession alive.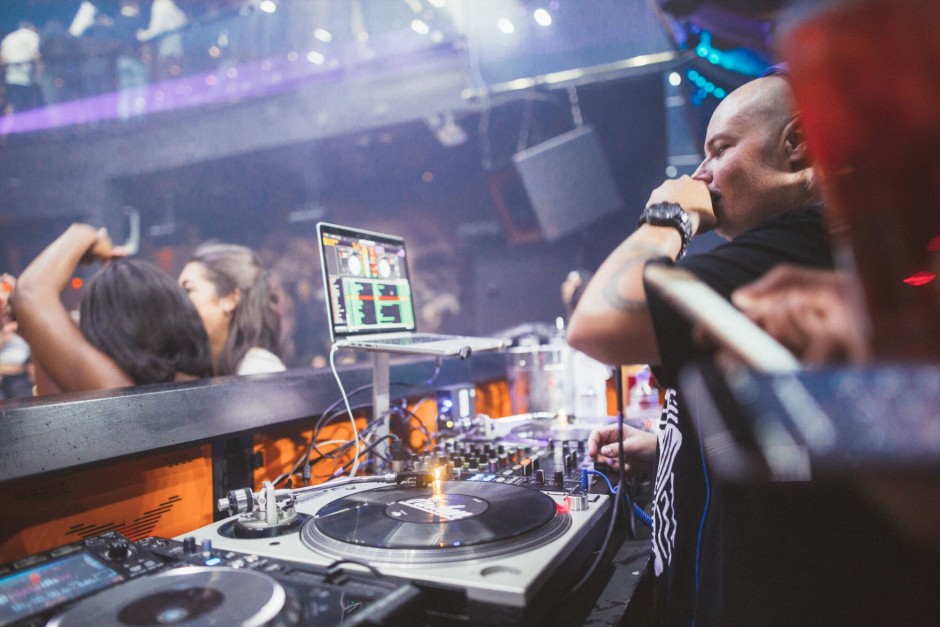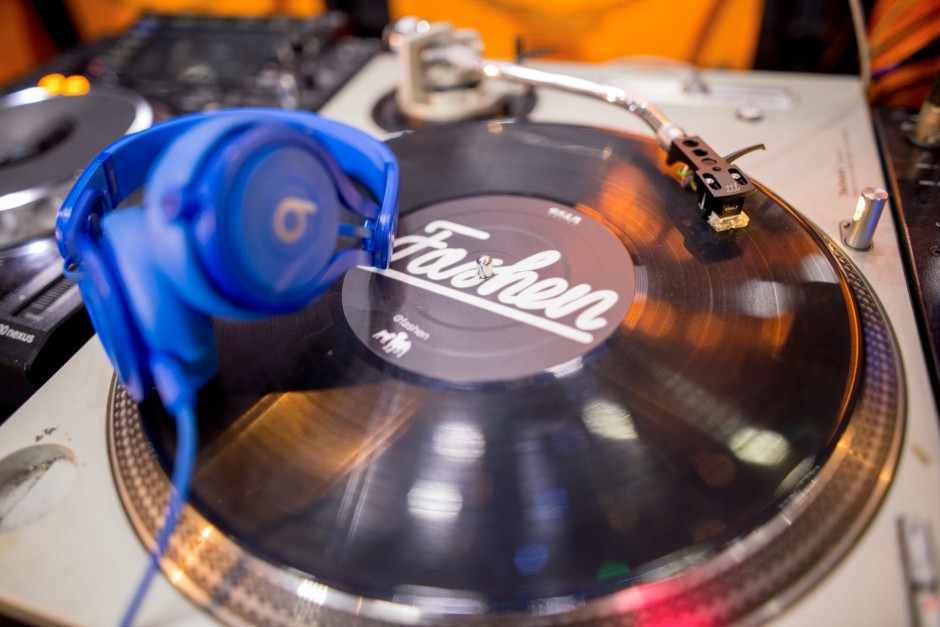 Collecting
What made you want to start collecting art?
I think for me it was never about starting a collection. When you buy something you're attracted to, you generally want more, regardless of the item. I first started collecting vintage modern furniture and ceramics. I had bought one of something which led to another. I've also been through a lot of movements as well: street art, toys and such. The passion eventually shifted focus to contemporary art. Through some experience, knowledge and study, I am informed on what I truly love the most.
What is the main motivation behind your collecting?
Inspiration. Living with art, furniture, and just unique things in general inspires me. My art is music – playing it and producing it. Being surrounded by my collection also influences my creativity and performance.
I also just love objects that are made by people and the thoughts, ideas and processes that go into those objects – not only painted on canvas, or sculpted into objects, but everything involved in it.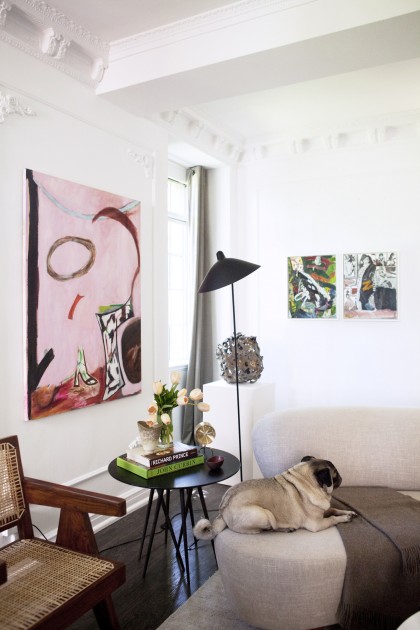 What is your focus regarding the artists in your collection? Are you more interested in emerging or renowned artists?
Definitely emerging artists. I feel I have a connection to them via pop culture we share from the internet and smartphones; it's so in your face: music, celebrity, etc. The artists I collect seem to share a lot of the common interests with me. My interest in emerging art might also have a little to do with having a slightly refined eye and being able to get in at that price level while an artist is fresh and exciting, and before high demand causes their prices to spike. I'm also a fan of so many renowned artists, but everyone has their own budget. For artists who produce works that I can't afford, I always try to buy literature from them so that I can still enjoy their work on page.
Is there any particular type of art that has consistently attracted you? Or anything that unites all the works you have acquired?
Not at all. I just buy what I like. The style doesn't matter. Though I can appreciate various kinds of work, I know what I like instantly. It's rare that a work I'm hesitant about grows on me. If I don't fall in love with it as soon as I lay eyes on it, it isn't meant for me. When I see something I like, I take it all in at once: information on the artist, their inspirations and practices, everything – I want it all.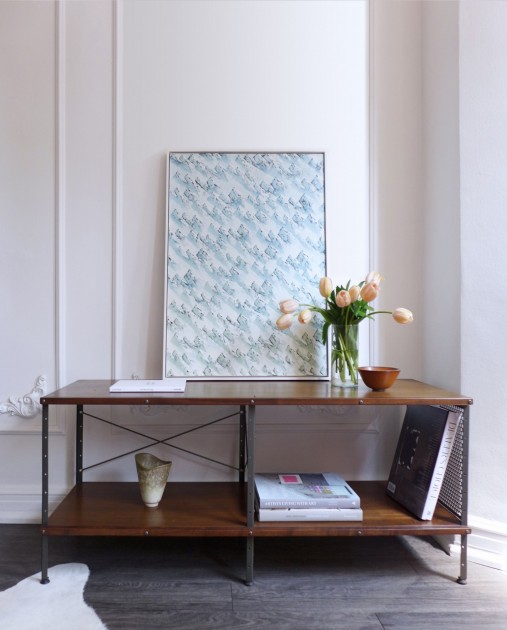 What was the first artwork you purchased?
The first piece of art I bought was an unsigned painting of a modern house from a Palm Springs flea market in the late 90's. It's since been passed on to a family member.
How many artworks do you own?
Around 35 to 40. I don't have any works in storage. Everything I own is somehow displayed at my home. I'm constantly moving works around as well. I keep a decent sized tub of plaster putty – handy for wall-hole repairs.
Where do you display your collection? Have you ever presented your art collection publicly?
My home is my gallery. I make my living traveling, so when I return, it's important for me to be surrounded by my collection. It keeps me motivated and happy. I spend as much time at home as possible when I'm not working. I have never presented my collection publicly other than some images on social media.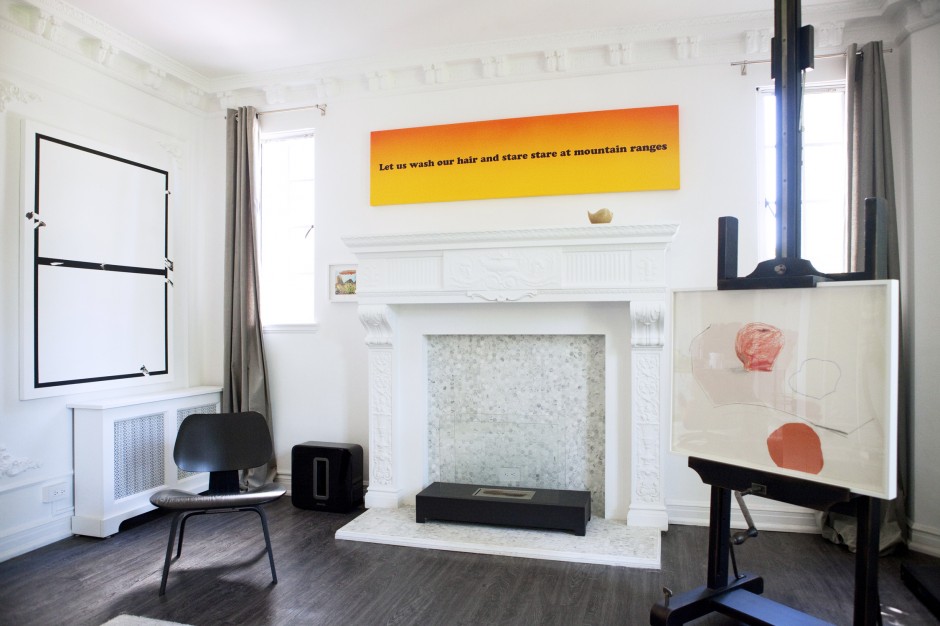 What considerations guide you to make a purchase?
It has to be something I love and will be happy seeing day in and day out. Space is also an issue, so it has to fit in my apartment. Affordability is also a must.
What is your most treasured artwork?
I can't say that I treasure any one work more than others, though one of my favorite pieces is an 18-piece edition of ceramic commemorative plates by artist Azikiwe Mohammed featuring mugshots from rapper Gucci Mane. My grandmother had plates hanging all over her house when I was young, and Gucci Mane is an artist whose music I play regularly in my DJ sets. The connection between the two is sentimental.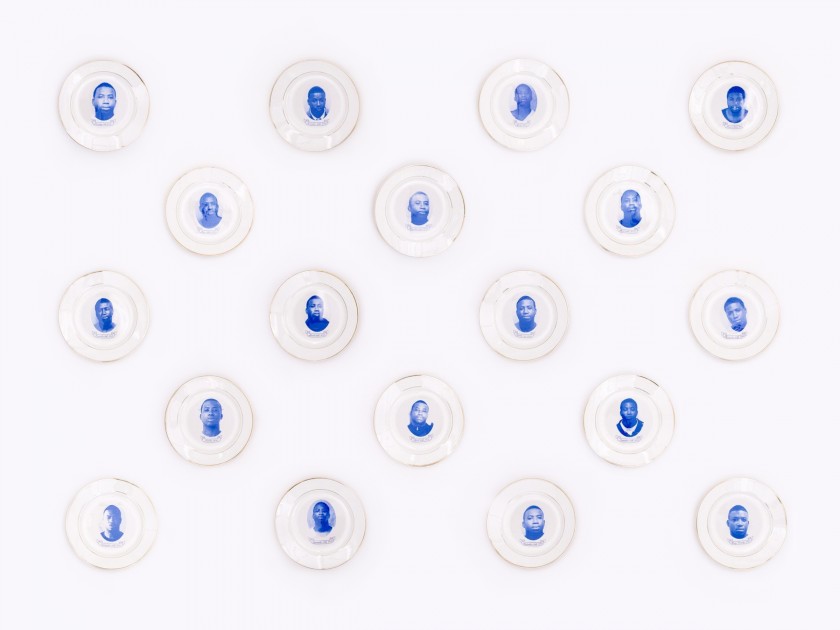 How important is it for you to meet the artists who created the artwork?
I love meeting the artists whose work I own. The artwork itself becomes less of an object and more of a connection to the person who made it. It makes you appreciate the work more.
What is your advice to young and fresh collectors?
Just buy what you love! Research on the artists you're into. Go to gallery openings and museums. Buy art literature and magazines. Encourage more people to see and appreciate art. Buying prints and editions is also a good starting point for anyone just getting into collecting. I've managed to build my collection at my own personal income level. Some people think that only really well-off or rich people are able to afford to have a great collection, but if you build strong and honest relationships with artists and galleries, you can end up with really great works.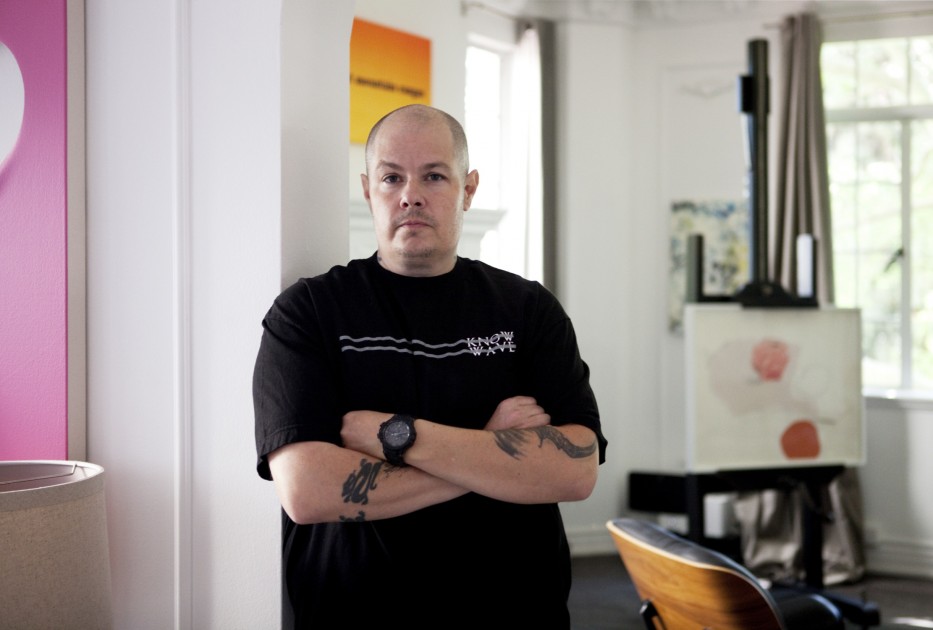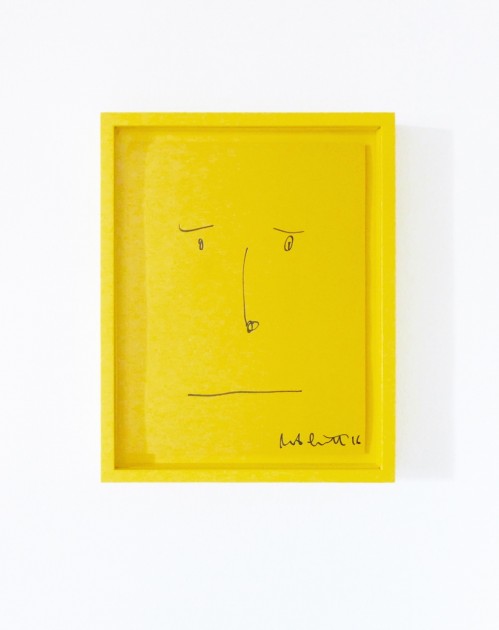 The Art World and the Dream
What was your happiest moment being involved in art?
I can't recall a single one, though I recently sat at a dinner with artist Henry Taylor and had great conversation about music and art. I'm a big fan of his work, and he is just the coolest individual.
Who inspires you in the art world?
Everyone who makes, believes in, and promotes arts. There are a few LA galleries whose programs really inspire me, Moran Bondaroff, Mier Gallery, Anat Ebgi, Artist Curated Projects, and Overduin and Co., to name a few. They show a really broad array of both emerging and renowned artists in superior shows.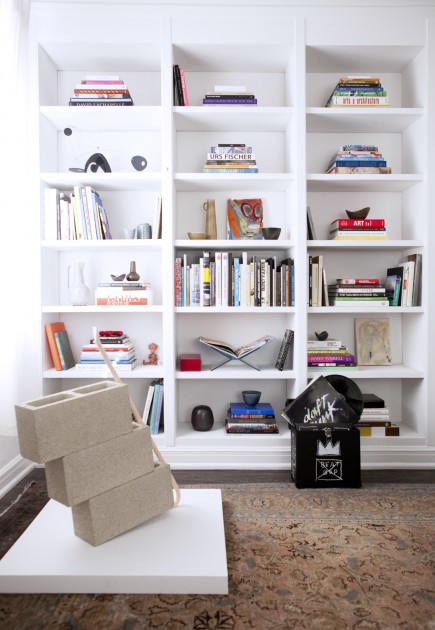 Why has art become important in your life? Is it a passion or an obsession or both?
Both. When I was younger, I always thought I would be an artist by profession. I had vocational art studies throughout high school with sub-par grades outside of art. Barely graduating, and lack of funds kept me from attending an art school. I put myself through community college taking only art classes until they told me I could no longer stay. My dream of an art profession ended there. In that time period, I learned to be a DJ as a hobby, which later became a full-time career. I dj'd on radio for 11 years before turning my attention to traveling full time playing in nightclubs around the globe. I never lost interest in art, and collecting art was and is my way of keeping that dream alive. I make some of my own art still, but just for my pleasure.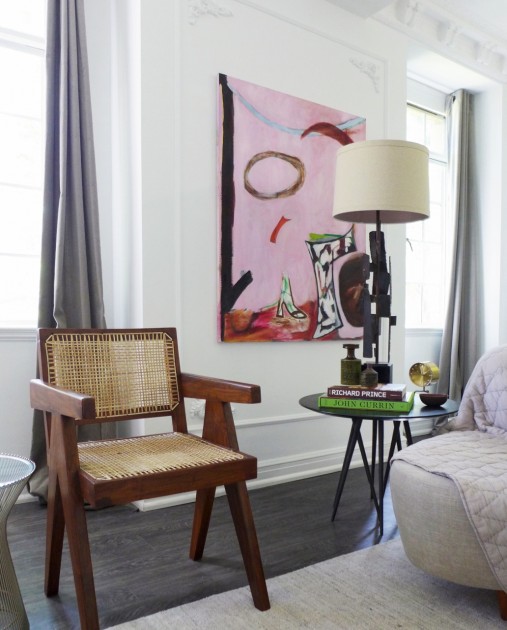 Can you name some emerging artists who should be on our radar?
Henry Gunderson, Odessa Straub, Walter Price, Eric Mack, Danny Fox.
What are you especially excited about in regard to art in the next 12 months?
I can't say any one thing. Though in my DJ travels, I always try to attend a gallery show, a museum exhibition, or even an artist studio visit in the cities where I have my DJ gigs. I'll sometimes fly in a day early, or even stay an extra day later for the sole purpose of seeing art.
What do you think about the thriving art scene in Los Angeles during these few years?I love that the LA art scene is fast becoming bigger and better. More galleries from New York like Hauser Wirth & Schimmel, Venus over LA, and Maccarone all have locations in downtown Los Angeles as of the last several months. More artists are moving to LA as well. It's an exciting time, and I'm happy to be an LA resident.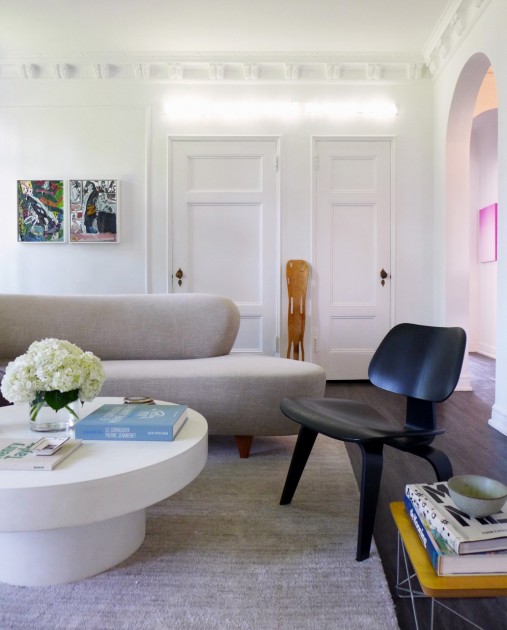 Music and Art
As a DJ or a musician, you blend and mix music and play with sounds, how does that affect your tastes in art? Would you be more attracted or sensitive to artworks that incorporate sounds?
I've never actually been a big fan of art using sound or film/video. I don't know why… But painting and sculpture have always been my preference.
What do you think the relationship between music and art is?
They are both created out of emotional ideas that please the eyes and ears. Musicians love art, and artists love music. They all tend to run in the same circles in one way or another. It's a shared community. Music and art inspire each other too. Both a song and painting can make you feel a certain way: happy, angry, distress, etc.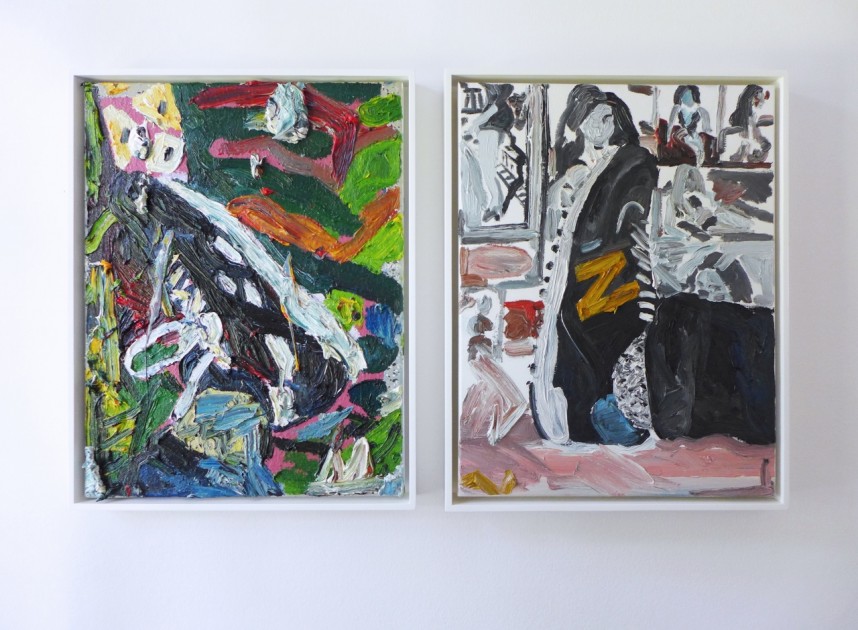 More about Fashen: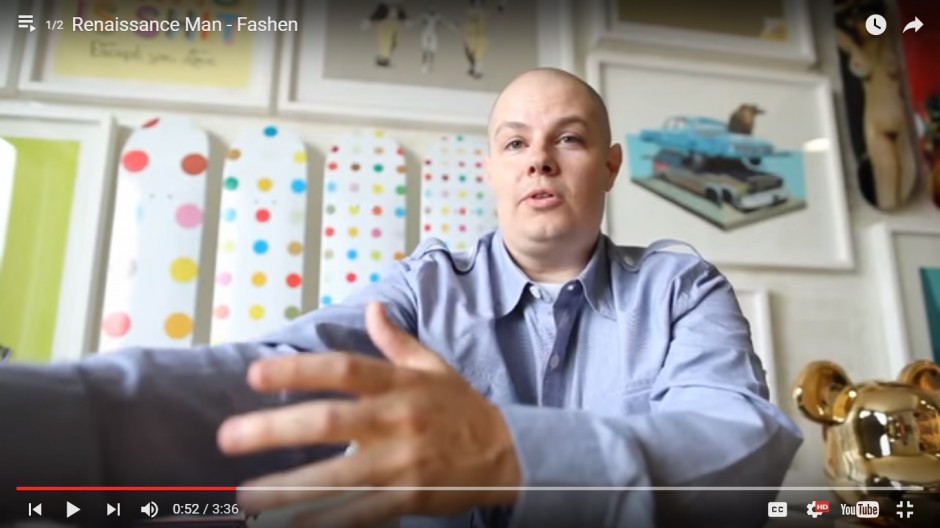 skamartist.com/fashen
youtube.com/thelatestfashen
soundcloud.com/thelatestfashen
Facebook: Fashen
Instagram: @fashen
Twitter: @Fashen
A selection of artists Fashen collects:
Alex Becerra
Eve Fowler
Marisa Takal
Torey Thornton
Ricko Leung