Adventurous in trying new things, Manuel Salvisberg is impossible to pigeonhole and wants to keep it that way. He is a financial investor, a start-up entrepreneur, a kick-boxer champion who lives in a wooden chalet and works in a 16th century castle in Switzerland.
Salvisberg can also add to his list of skills art collector, possessing a collection of contemporary Chinese art, following the footsteps of a great family line of art collectors such as his uncle, the grand Uli Sigg. Yet, the Swiss-born also took on the role of an artist, giving a twist to his fellow artists' creations including Damien Hirst's shark tank.
Larry's List features for the first time an exclusive interview with the collector and artist behind the "fish nugget" artwork.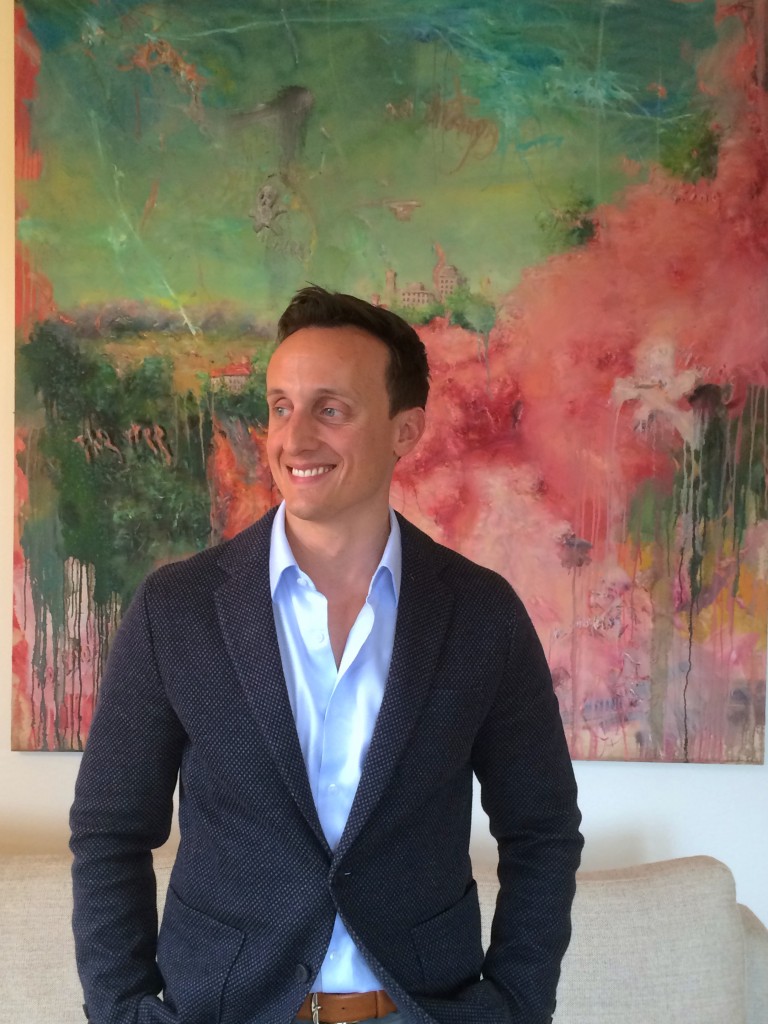 The Collection
What made you want to start collecting contemporary art? How long have you been collecting for?
My family always appreciated art and my great grandfather and grandfather were collectors of Swiss masters. My uncle Uli Sigg's house was filled with colour along with wild and sometimes violent contemporary Chinese art works, which immediately caught my attention and awakened a deep interest in wanting to understand contemporary art.
Do you remember your first purchase? If so when and what was it?
Yes, my first purchase was a "not so great" blue oil painting by Xu Wentao. It was the starting point of my learning curve.
What is your focus regarding the artists in your collection? Are you more interested in emerging or renowned artists?
My focus is on contemporary Chinese art from the mid 90's to today. My current acquisitions are mostly in the middle price bracket since the big icon artists have become too expensive for me. I like to buy works that are extreme and are typical of certain artists. These are the most fascinating and also the best for value protection, economically speaking. I would never buy an artwork that does not emotionally move me.
How would you describe your personal taste in art?
I like art that goes beyond aesthetics and causes reactions. For me, an artwork does not have to be visually beautiful. I do not have a preference for a specific medium but it does have to stimulate me emotionally and intellectually.
How many artworks do you own?
I am approaching the 100 mark.
Where do you display your collection?
The artworks are either at my home or in storage.
Have you ever presented your art collection publicly?
Some pieces have been individually exhibited in shows.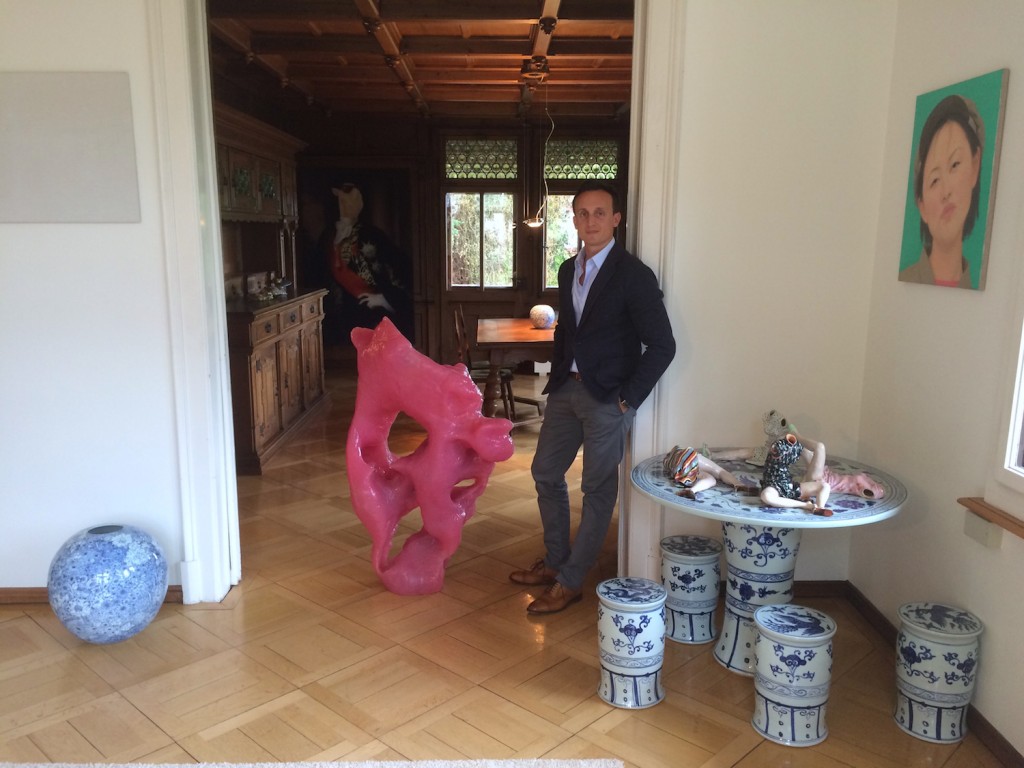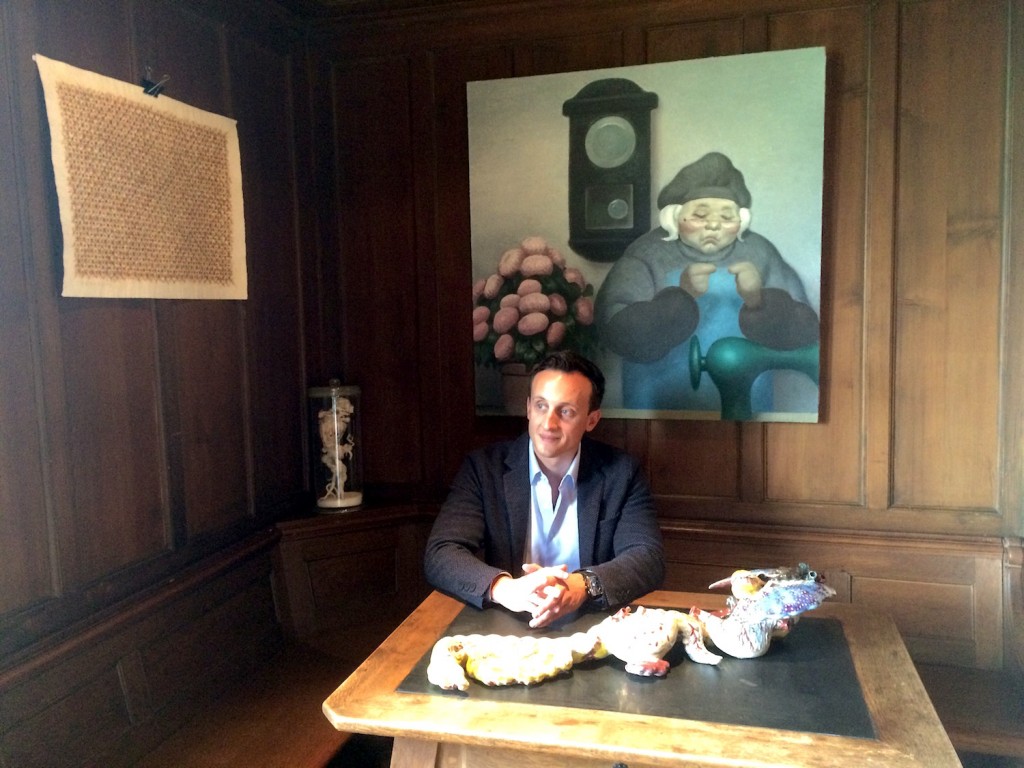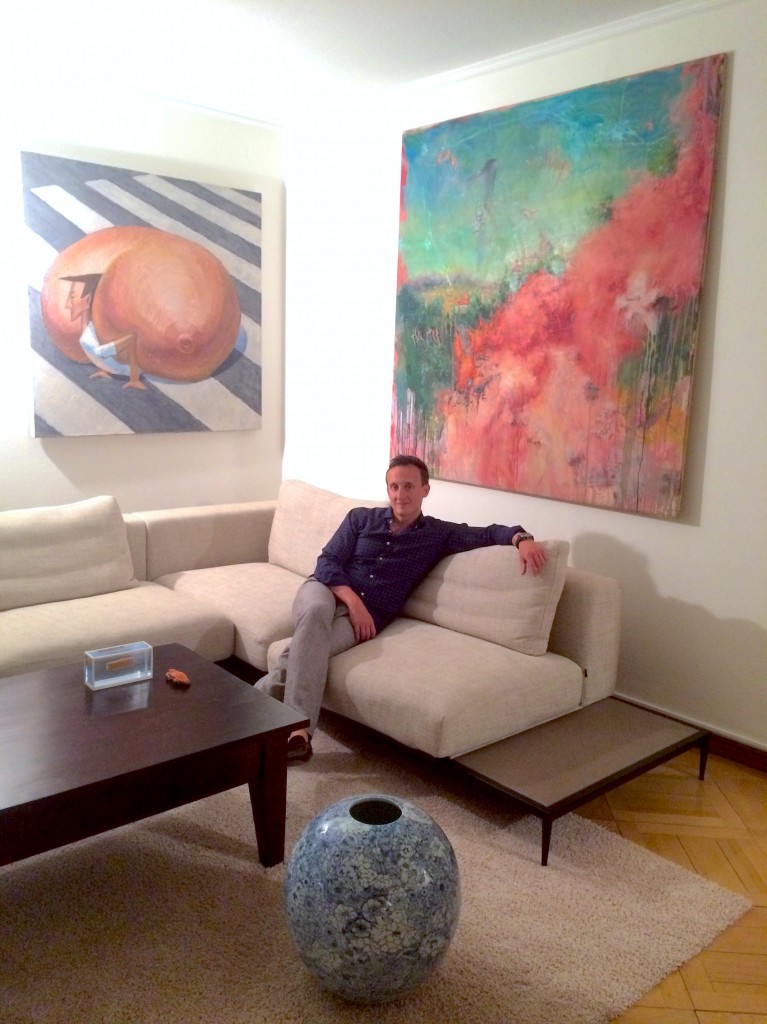 Has your uncle, the über-collector of Chinese contemporary art, Dr. Uli Sigg, ever guided you or advised you on your collecting?
He explained to me his understanding of art, his motivation and selection criteria. He gave me a lot of advice, which in hindsight, I wish I heeded more when the world was not that interested in contemporary Chinese art yet.
Have you made any mistakes along the way?
15 years ago I thought US$10,000 was a lot of money for an artwork. Other than that, I am probably still on a learning curve just like any collector. Also, one's own personality and taste are dynamic and subject to change.
Do you have any relationships with any artists you have collected? Is it important to you to have or maintain such relationships with artists?
I am in touch with some artists I enjoy.
Where do you find exciting artists today?
The contemporary Chinese art market has become rather developed and institutionalized. 10 to 15 years ago, artists needed to be found in remote places. Now, there are many good galleries promoting young talents and providing the necessary platforms. As a result, I regularly go to these galleries and I sometimes buy from auctions. I occasionally have purchase opportunities through Uli.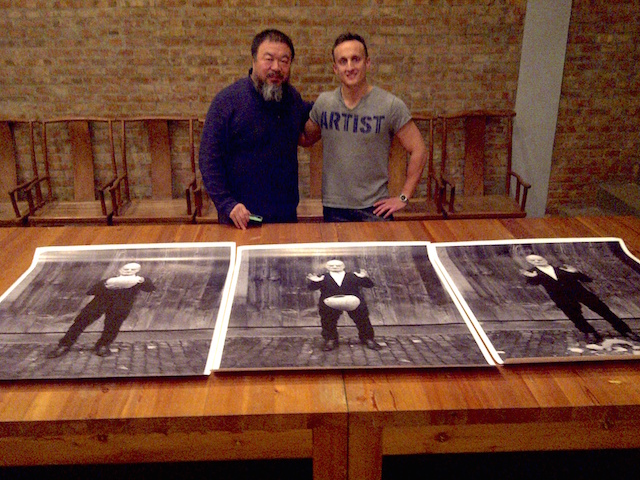 Salvisberg: The Artist
From collecting and often being surrounded by artists and artworks, this has inspired you to create you own works of art. Are you an artist now or just a creative individual? 
I do not think we should limit ourselves to one life-track or by classifying ourselves as a type A, B or C person. Most people have many talents they never experiment with and thus go unexplored. One cannot know if they could've been successful in something without trying. I do not want to look back and regret not having explored and realised my ideas.
People whom I work with would probably say that I am a finance guy, maybe an investor or even an entrepreneur. People who will read this interview or see me at a gallery would say that I am a collector. Those who see my artworks would probably say that I am artist.
It's always contextual and to me it doesn't matter. As long as I can be among interesting people, learn new things, realise some ideas and enjoy what I am doing, I think my time is spent well.
What are your most recent art works and what motivated you to create them?
My most recent artwork is "The Cognitive Impossibility of Poverty in The Mind of Someone Rich". It's quite similar to my most talked about artwork "Fragments of History" where Uli smashes a vase by Ai Weiwei. The idea of choosing a globally famous artwork (in this case Damien Hirst's shark) and taking it intellectually to the next step seemed obvious and I was surprised nobody else had done it before. I did not actively spend time conceiving the concepts of these works, they literally just popped up in my head. The realisation is the hardest task for someone with no artistic training or talent in crafting like me.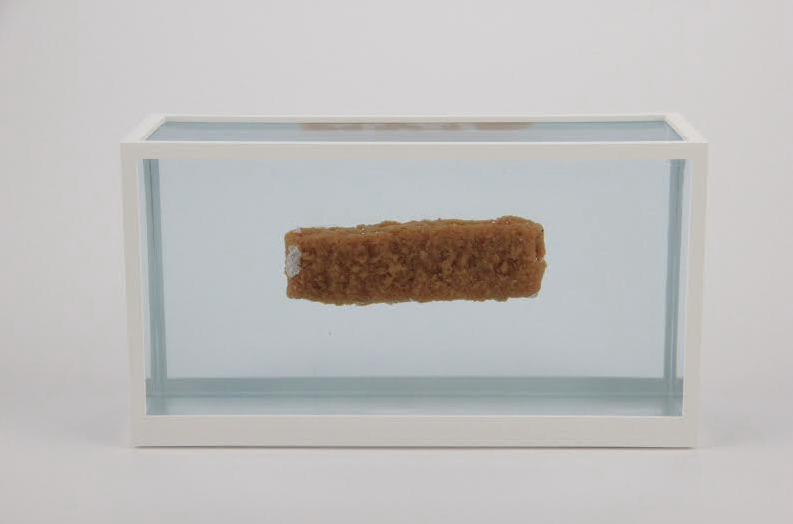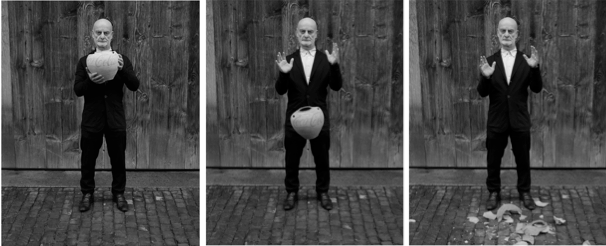 Are you planning to recreate another artwork from another artist?
I am not planning to do this but I can't rule it out. Uli asked me if it was "my theme" to play with existing artworks and artists. It is not deliberate but only time will tell. I am currently working on a rather political artwork related to the tank man. What the next idea will be, I can't predict.
Do you sell your art? If so how and to who? (Collector friends, via galleries, online or even to artists you have collected from?
I sell my art to people I believe could be interested in my work and I am proud to have become part of some great collections. I do not yet work with a gallery.  I would also like to add that all revenues I am generating through the sale of my artworks go to a foundation that I have set up which supports artists and art projects related to human rights (www.freedomflowersfoundation.org) – does this make the artist a philanthropist now?
Do the artists you collect get angry by the fact that you're also an artist, considering they might feel you are switching sides?
I think they find it refreshing because they see that I look at art from different perspectives and also see the production side of it. I may be less detached from other artists than someone who has never tried to create artworks himself.
Are the artworks you created linked to your sense of humour? How would you describe your work?
My artworks are of a conceptual nature and mostly referencing to events, objects or schools of thought. I like to read a lot and develop myself multi-disciplinarily. I guess that's reflected in my artworks.
Have the artists whose works you have re-created ever commented on your version of their works?
Someone would love to destroy a vase of mine!
What is your advice to young and fresh collectors?
See as much as you can to develop your eye and taste. Take your time. Don't buy in a hurry and half-heartedly. Buy only works that give you sleepless nights of fear that someone might snatch them. Speak to a lot of people, not only those with commercial interests.
What do you want to achieve in your collector life?
Having witnessed Uli's enormous efforts over the years and what he has achieved, my goals are relatively humble. I did not start with the intention of becoming a collector but I was told having more paintings than walls makes me one.
What do you generally want to achieve in life?
I want to participate in the creation of meaningful things whether it be cultural, in business or charitable; and be a role model for my child(ren).
Read More About: 
Claire Bouchara