Born in Canada to a Dutch family, Yuri van der Leest has lived in the United States and South Korea, and has called Hong Kong home since 2010. It was in Hong Kong where Yuri van der Leest started to build his art collection.
Larry's List has spoken with Yuri van der Leest, who discussed how his multicultural background may have influenced his art appreciation, how he trained his eye for art, the Hong Kong art scene in his perspective, as well as some emerging artists not to be missed.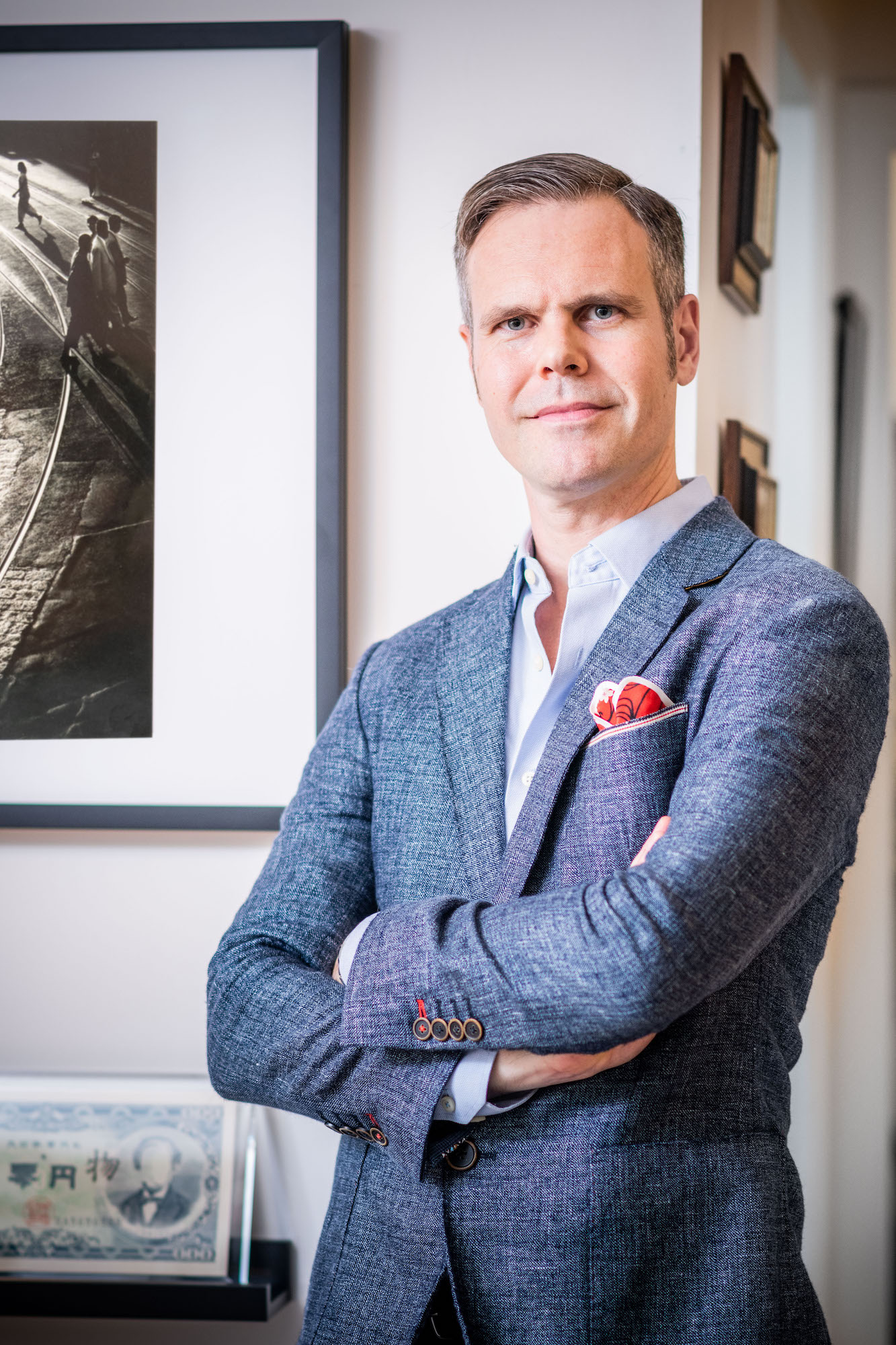 Collecting
What made you want to start collecting art? What is the main motivation behind your collecting?
I'm from a family of collectors – my father collected antique reed organs – and have always been a collector myself. It was vintage comic books as a teen and public telephone cards when I first started living and traveling in Asia and needed to be nimble and ready to move. Since moving to Hong Kong almost nine years ago, art has "scratched that itch" in a much more fulfilling way than comic books – though they were the right thing at the right time!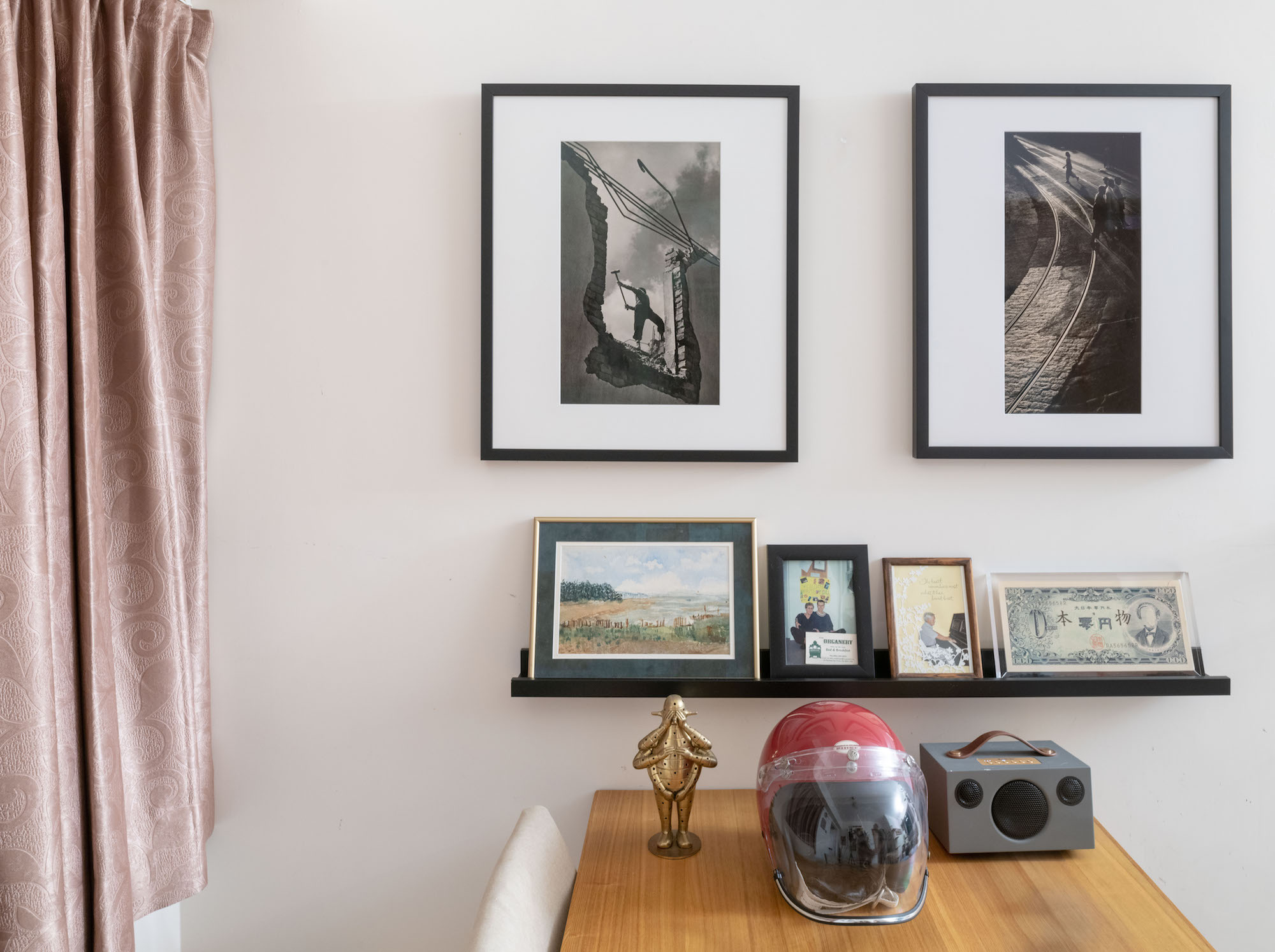 What is your focus regarding the artists in your collection? Are you more interested in emerging or renowned artists? Local/Asian or international artists?
I sometimes worry that there is no focus or theme to my collection! Sometimes it feels a little random. Asia – Hong Kong in particular – knitted together the initial pieces I acquired and still figures heavily, but this concentration has been somewhat diluted over the years as European and American artists have crept into the collection.
In terms of emerging or renowned artists, economics if nothing else leads me to focus on the former, but sometimes I simply can't resist a piece and stretch my budget to the breaking point. Interestingly, however, I do not necessarily get higher dividends in joy from one or the other. I buy pieces which I love and speak to me!
Is there any particular type of art that has consistently attracted you, or anything that unites all the works you have acquired?
My collection leans heavily to the figurative, and displays a definite predilection for highly detailed works, whether they be photos, ink on paper or paintings. This tendency is often gratified by pieces that include urban landscapes or aspects of cartography. There are more than a few pieces on my walls that take on a new life when approached with a magnifying glass in hand.
I think that this tendency arises from my highly (overly?) cerebral approach to life and the world. From this perspective, maybe I should pat myself on the back for having recently added the first abstract pieces to my collection. Works on my walls by Zao Wou Ki and Andrew Luk don't include much that I can lean on in terms of structure, but I still feel an instinctual affinity for the pieces I have chosen, and they continue to resonate strongly months or even years after having entered my home.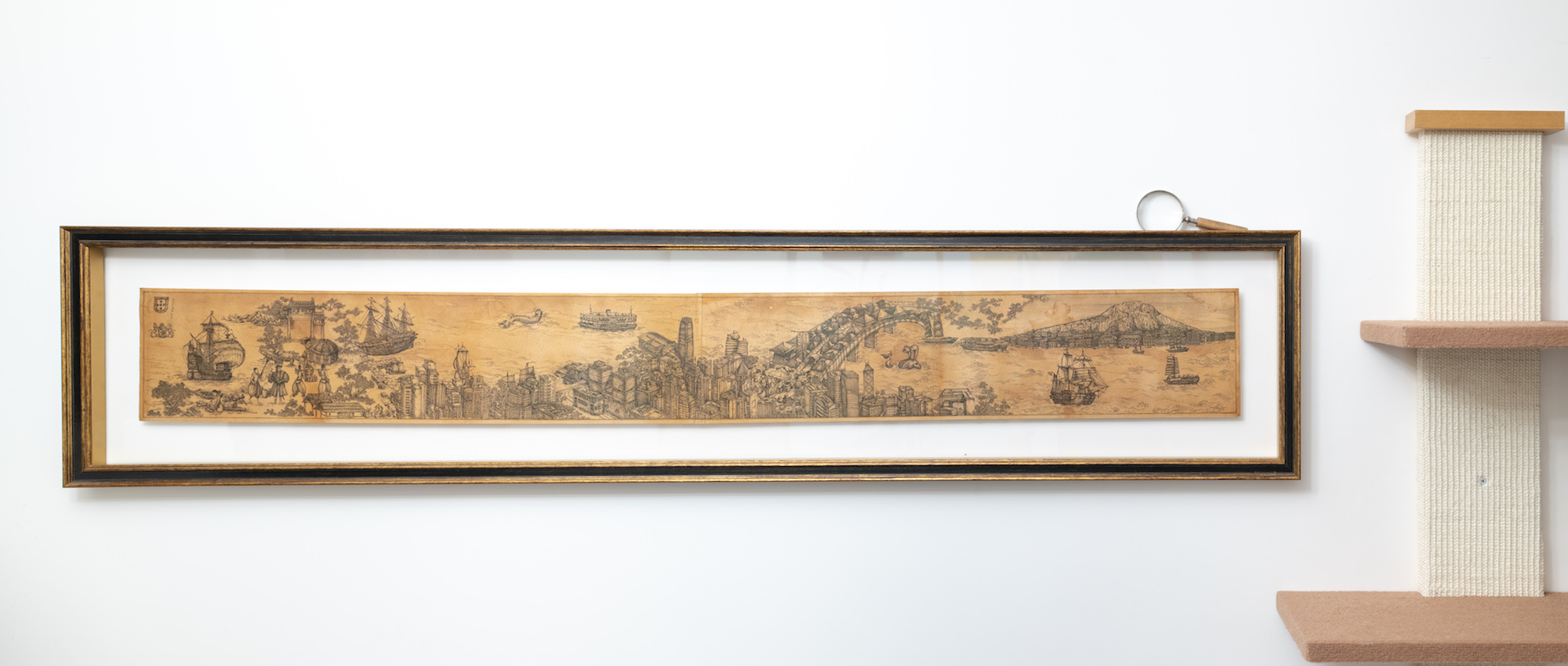 How does your multicultural (or cross-cultural) background influence your taste or perception in art?
If my art collection has no particular focus, I can only say that my background and influences are as amorphous. I am Canadian by birth – born in Montreal so arguably French by heritage – I hold Canadian and Dutch passports and am a permanent resident of Hong Kong. I have a Russian first name, Greek middle name and Dutch family name. I have lived in Canada, Korea, the US, and now Hong Kong.
Out of all of this, it is definitely the highly urban landscapes of East Asia that have had the strongest influence on my taste in art. Urban landscapes are at one figurative – concrete, generally symmetrical – while also abstract as the sheer number of structures, roads and alleys and people overwhelm the senses. I think that there is a sense of this in the art I collect – of finding order in chaos.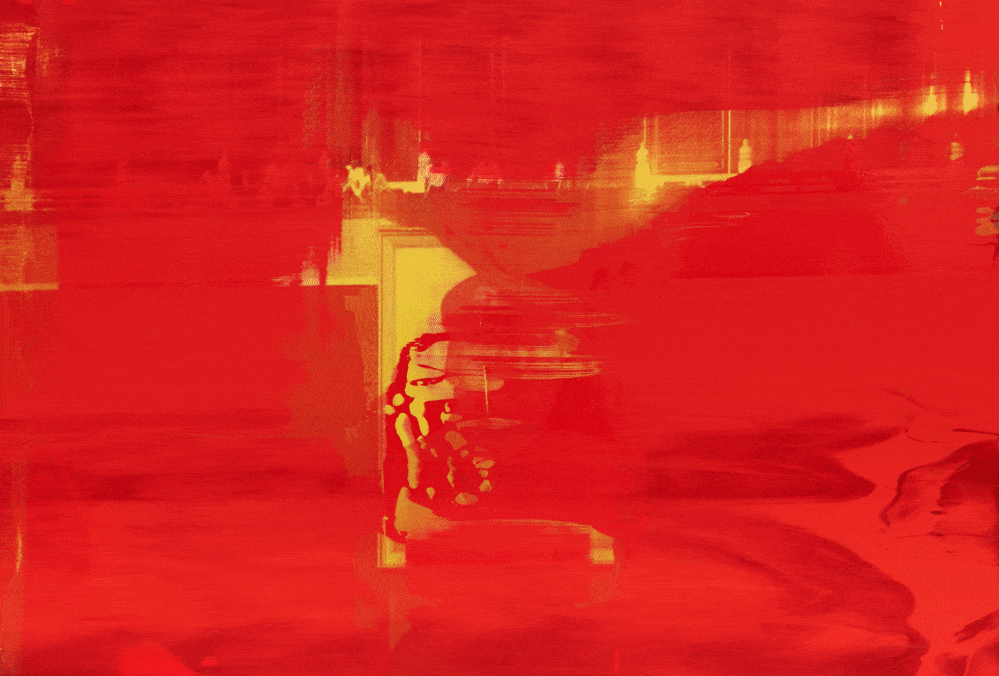 What were the first and the latest artworks you purchased?
The first piece I purchased as a collector is a watercolour of Victoria Harbour and the Hong Kong and Kowloon waterfronts by Lam Siong Onn, a Malaysian painter who visited the city for the first time in 2013 for a retrospective of his work at Affinity Art in Sheung Wan, Hong Kong Island.
The picture embodies my feelings about urban landscapes – Kowloon is abstract in the cubist tradition, while the Hong Kong waterfront, as you move from left to right, becomes increasingly more figurative and concrete, with sharper lines and more defined shapes. It's almost like you are viewing the artist's thought process about the city itself – watching as he decides how he will think about and represent the city.
The most recent is a fascinating piece called "Forbidden City (Red on Gold on Red)" by the American artist Hank Willis Thomas. I had seen Hank speak previously at the Hong Kong Arts Centre, and was astonished by his level of intellectual rigour and artistic versatility across media.
Walking into Ben Brown Fine Arts in Hong Kong almost a year later, and seeing this series of work – screen prints on retroreflective vinyl (the material that street signs are usually made of) accentuated by painted layers – excited me immediately. At first glance many are plain, solid colours with small details showing through. But exposure to direct light, like a camera flash, reveals another layer that has been obscured – censored if you will.
The underlying pictures revealed by harsh light are of protests around the world – and the works themselves are protests against the repression of people who speak truth to power. These pieces are abstract and figurative at the same time – they have a powerful voice while also being open to interpretation. I see these pieces and know that Hank is a voice that needs to be listened to!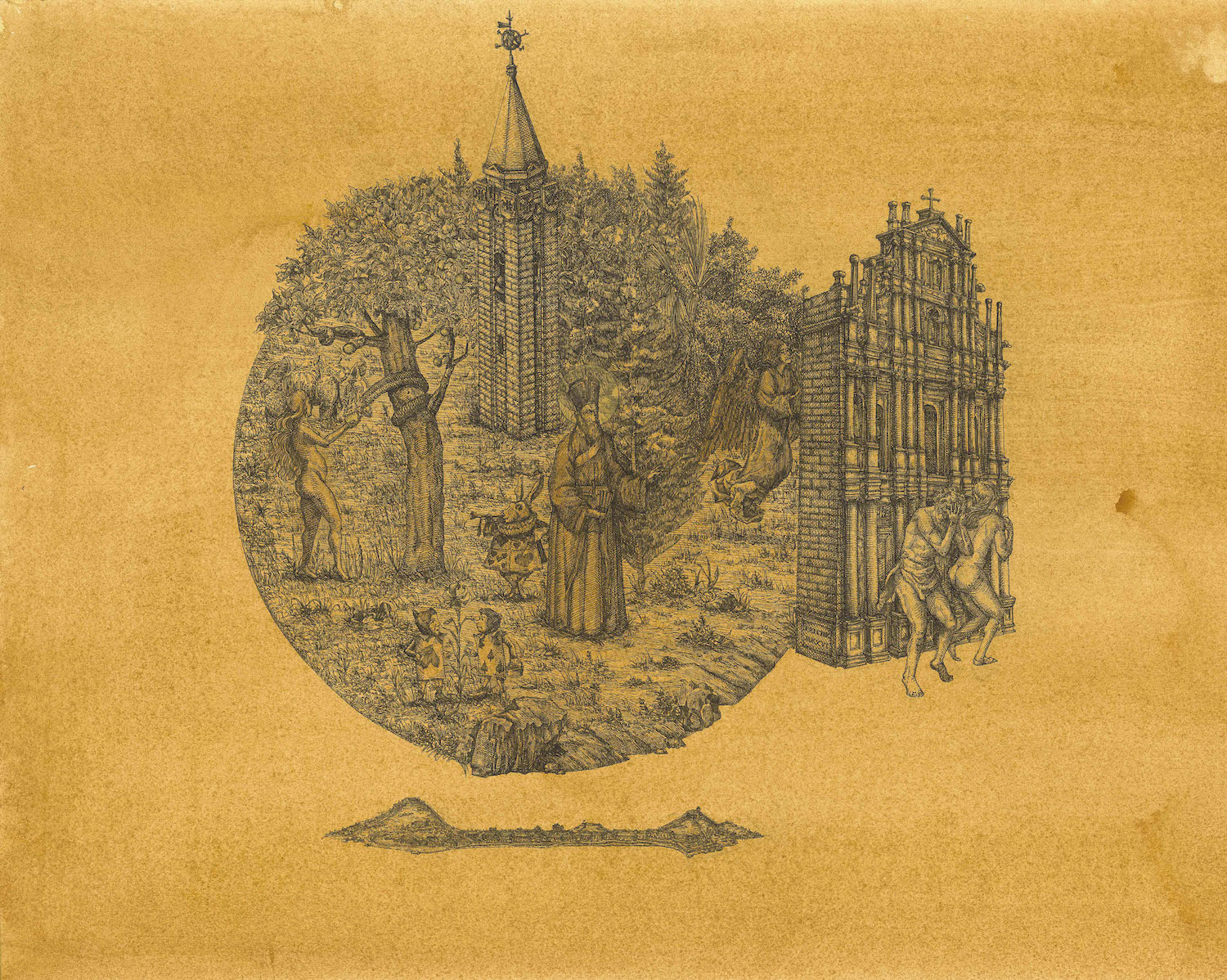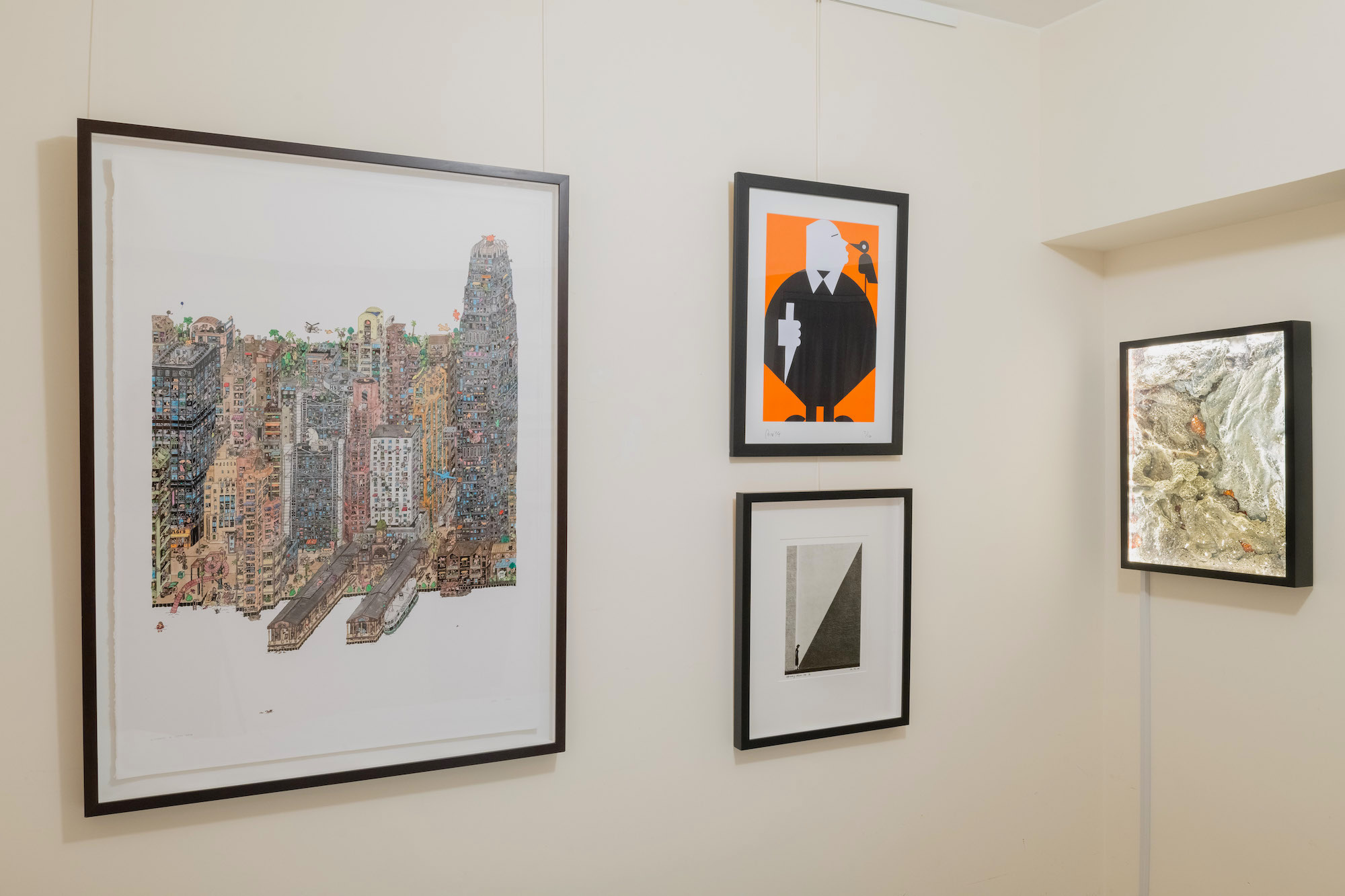 How many artworks do you own? Where do you display your collection? Would you like to presentsome of your art collection publicly?
I have about 65 pieces in my collection, with 26 hanging on walls and the rest in various forms of storage that are probably not up to archival standards.
I hosted my own show once, when I took over a café in Sai Ying Pun, Hong Kong and hung five pieces by Guillaume Cornet, a French illustrator who lives and works in London. Guillaume produces very detailed, very fun pictures of urban landscapes with a cartoon twist. Two other pieces, by Macau Artist Eric Fok, are currently on display at the newly opened Tainan Art Museum in Taiwan.
After these experiences, I would love to have more opportunities to share the art that I love.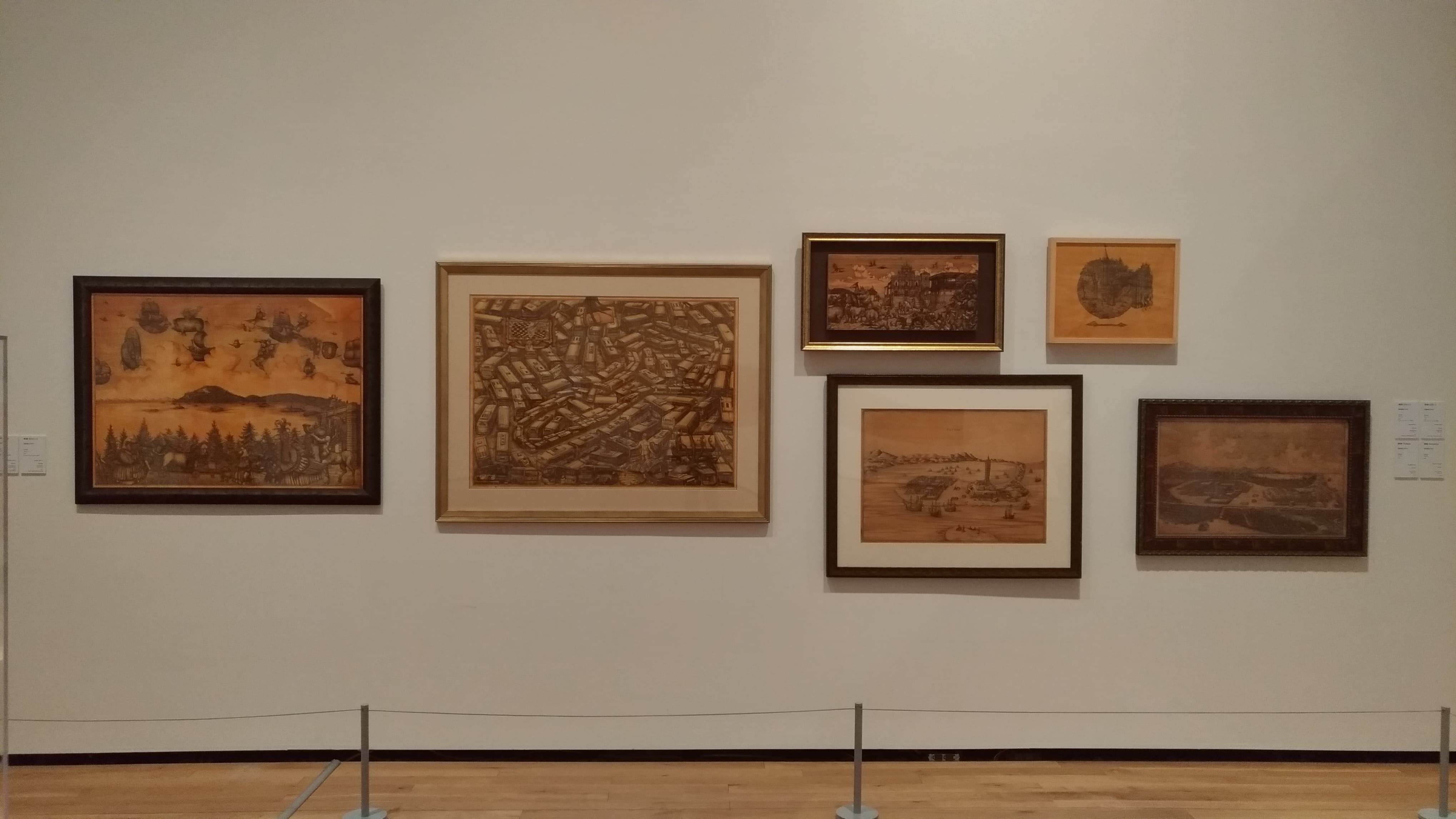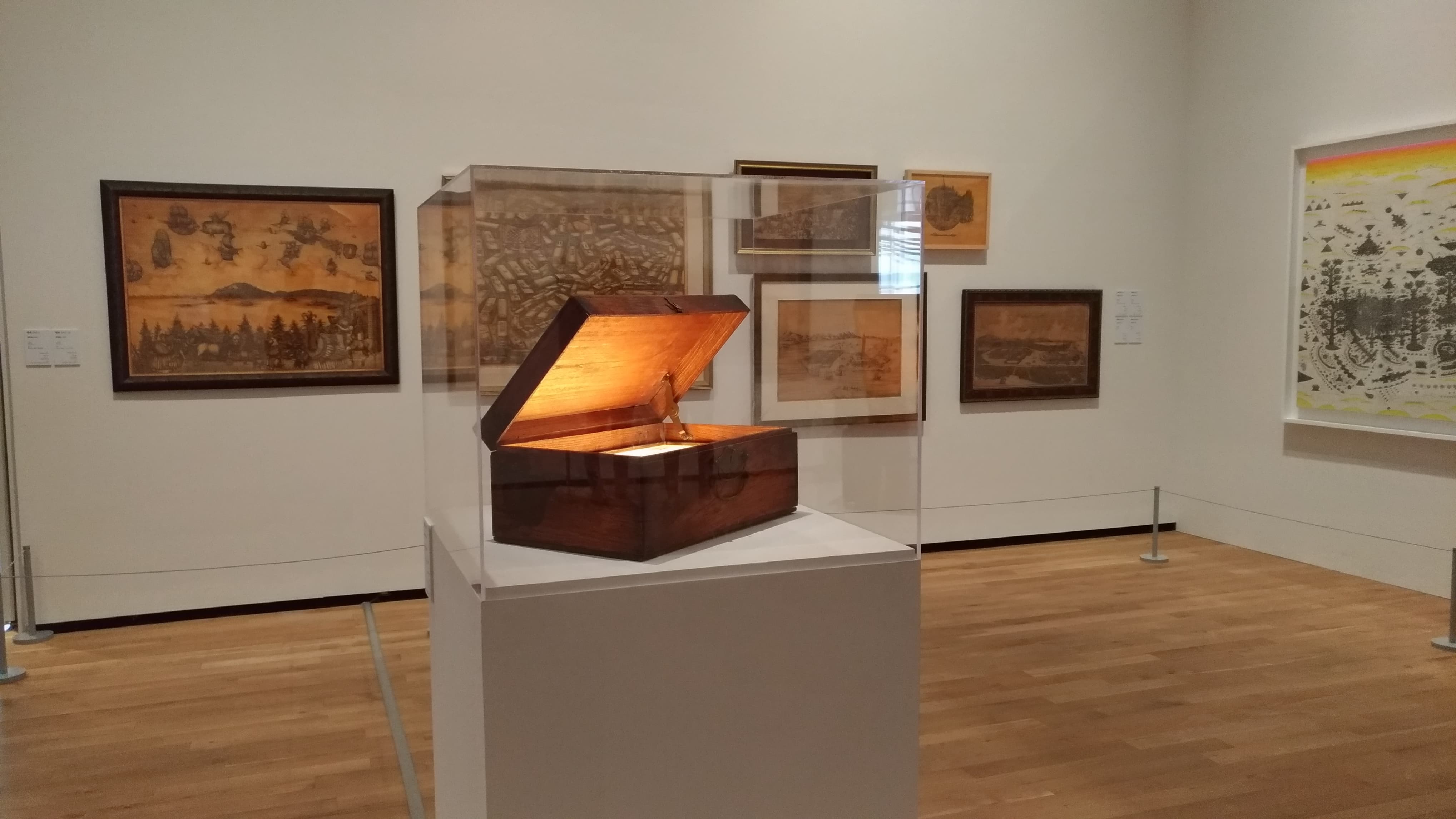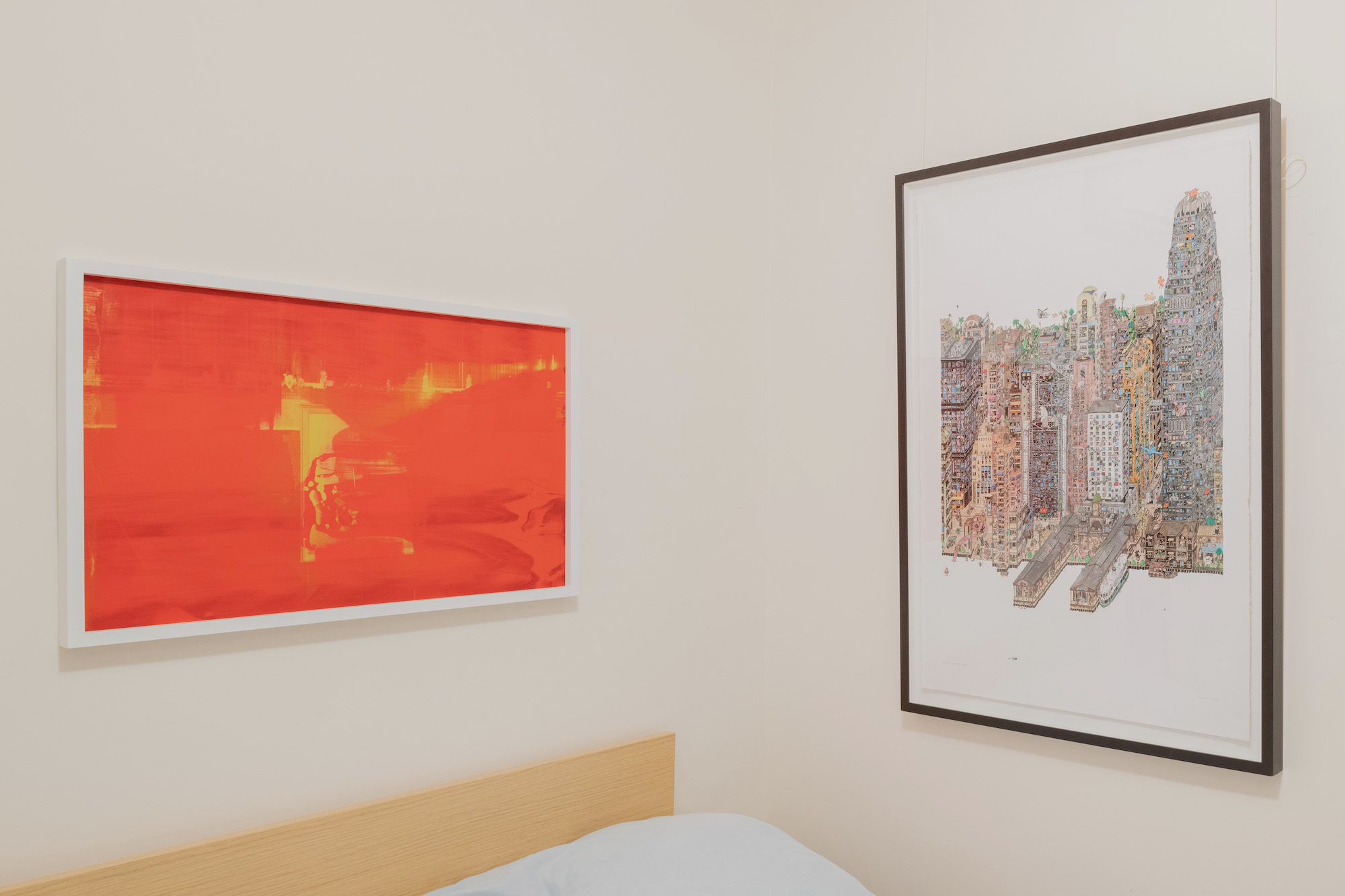 How do you train your eyes or appreciation for art? And how do you discover young emerging artists?
I suspect that my appreciation for art still has a lot of room to develop, a process that I encourage by visiting as many galleries, art fairs and museums as I can. As I live in Hong Kong, commercial galleries and auction previews are generally the most accessible venues for viewing art. These are supplemented by fairs such as Art Basel, Art Central and Affordable Art Fair – the latter two have consistently proven great opportunities to discover young talent.
How has your collection evolved so far?
Interestingly, the process of falling in love with a piece of art has changed over the past half-decade. In my early collecting days, I was drawn immediately to dense, detailed figurative works, and I still have a special love for the fine detail of a work by Eric Fok, for example.
However, as I have seen and experienced more art and been challenged in different ways, I have become increasingly fascinated with more abstract and minimalist artworks. This includes a recently acquired Zhao Zhao, a bright and engaging Hebime, a dark and atmospheric Andrew Luk and a growing lust for Gerhart Richter that I fear may never be satisfied.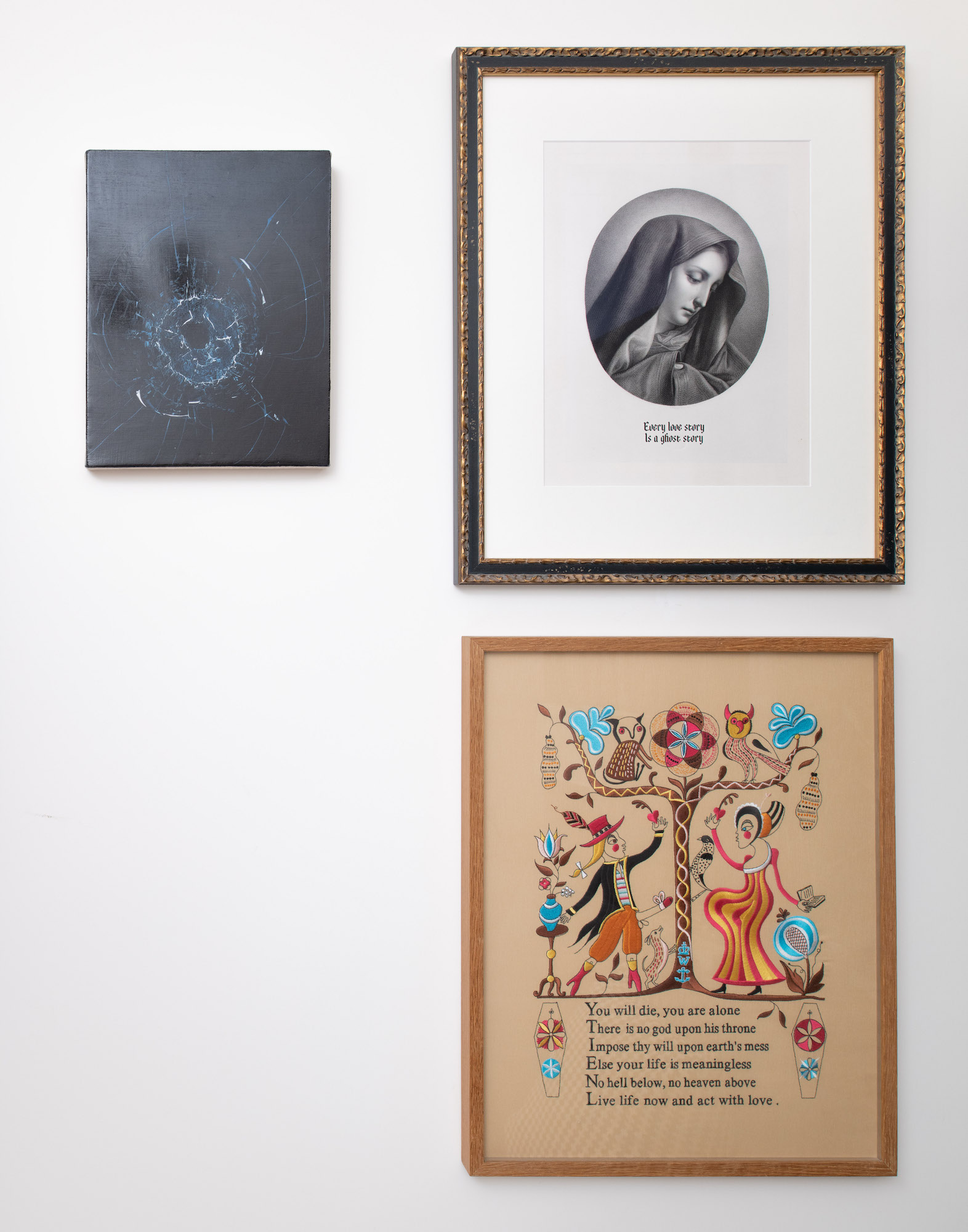 What considerations guide you to make a purchase?
Rule #1, I have to love the piece that I am acquiring. To fall in love with a piece of art I need to, of course, be attracted by the look and feel of it. However, I also need to be intellectually challenged by the work or – if possible – by the artist.
Regarding investment, I have never been very motivated by the potential appreciation of the artworks I acquire. However, as the price tags of some pieces I purchase have climbed, I have inevitably come to consider the likelihood that a piece of work will at least maintain its value even if it does not necessarily appreciate in value.
How important is it for you to meet the artists who created the artwork?
I would always rather meet the artist than not, but that – of course – is not always possible. I have been blessed by the opportunity to meet Hank Willis Thomas on several occasions, I was introduced to Zhao Zhao at a recent opening at Tang Contemporary in Hong Kong, and I am proud to have growing friendships with some of the younger artists I collect.
That said, meeting the artist is essentially a luxury. I will never meet the legendary Hong Kong photographer Fan Ho as he recently passed away. But I continue to be a great admirer of and an avid collector of his work.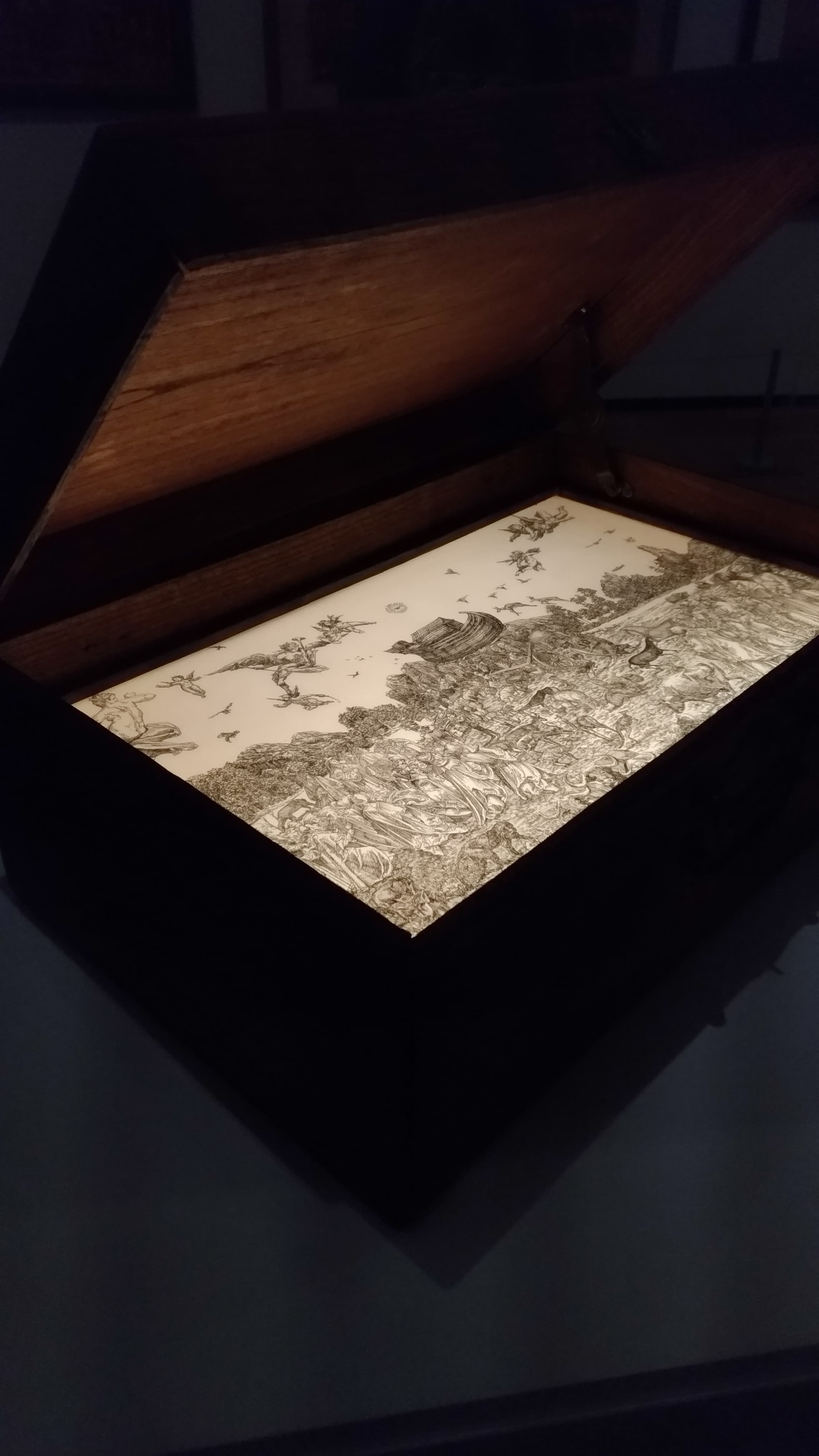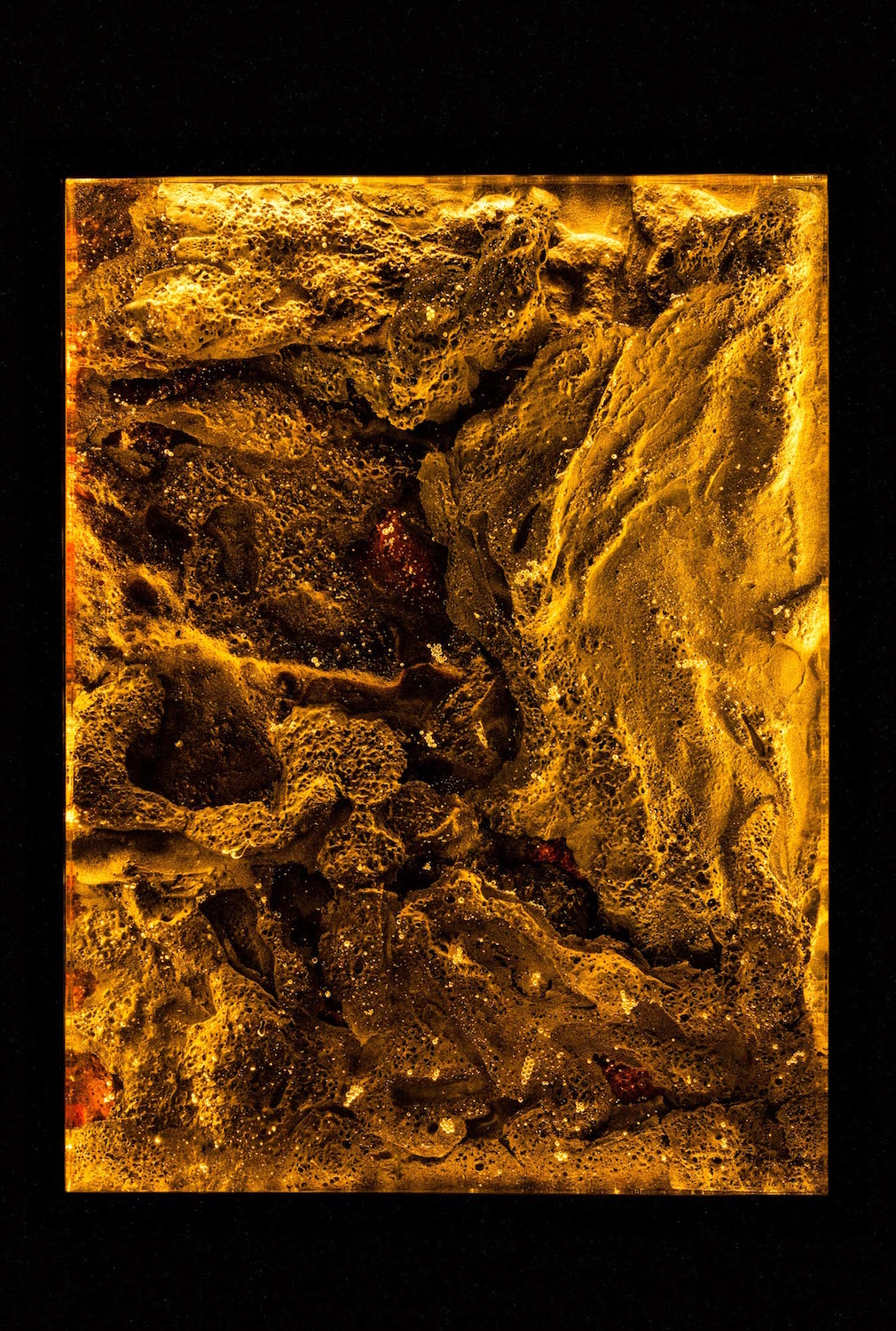 The Hong Kong art scene and beyond
How does your profession in communication and content creation interact with your passion for art?
This is an interesting question that I have not really thought about before. I have always been a writer, first and foremost, and a speaker/presenter/teacher/trainer. I have had little to do with the artistic side of communications such as content layout, image selection or colour palette creation.
I guess, if anything, my liberal arts education and my communications career has given me the habit of asking questions to learn the motivations behind what might seem obvious, and the language skills to get into conversations that go beyond aesthetics and explore the motivations and rewards of the artists I am interested in.
To be honest, there is probably a better answer for this that will require some more thought!
Who inspires you most in the art world?
There are many ways to answer this question! Obviously, my favourite artists are a constant source of inspiration. Exploring the work of emerging and established artists – whether in visual or performance arts – makes me want to explore what they do ever more deeply.
That said, I am also inspired by the independent gallerists who have small spaces in this expensive city and a roster of artists that they believe in and want to share with the world. Here in Hong Kong, I think of Blue Lotus Gallery, Affinity Art, Ora Ora and Karin Weber Gallery, where I have discovered artists that I follow and, in some cases, collect.
Finally, I think of – in this social media world – Instagram. Love it or hate it, it allows us to follow not only galleries and also museums, but also to see into the worlds of artists themselves – get a feeling for the things in everyday life that interest and inspire them.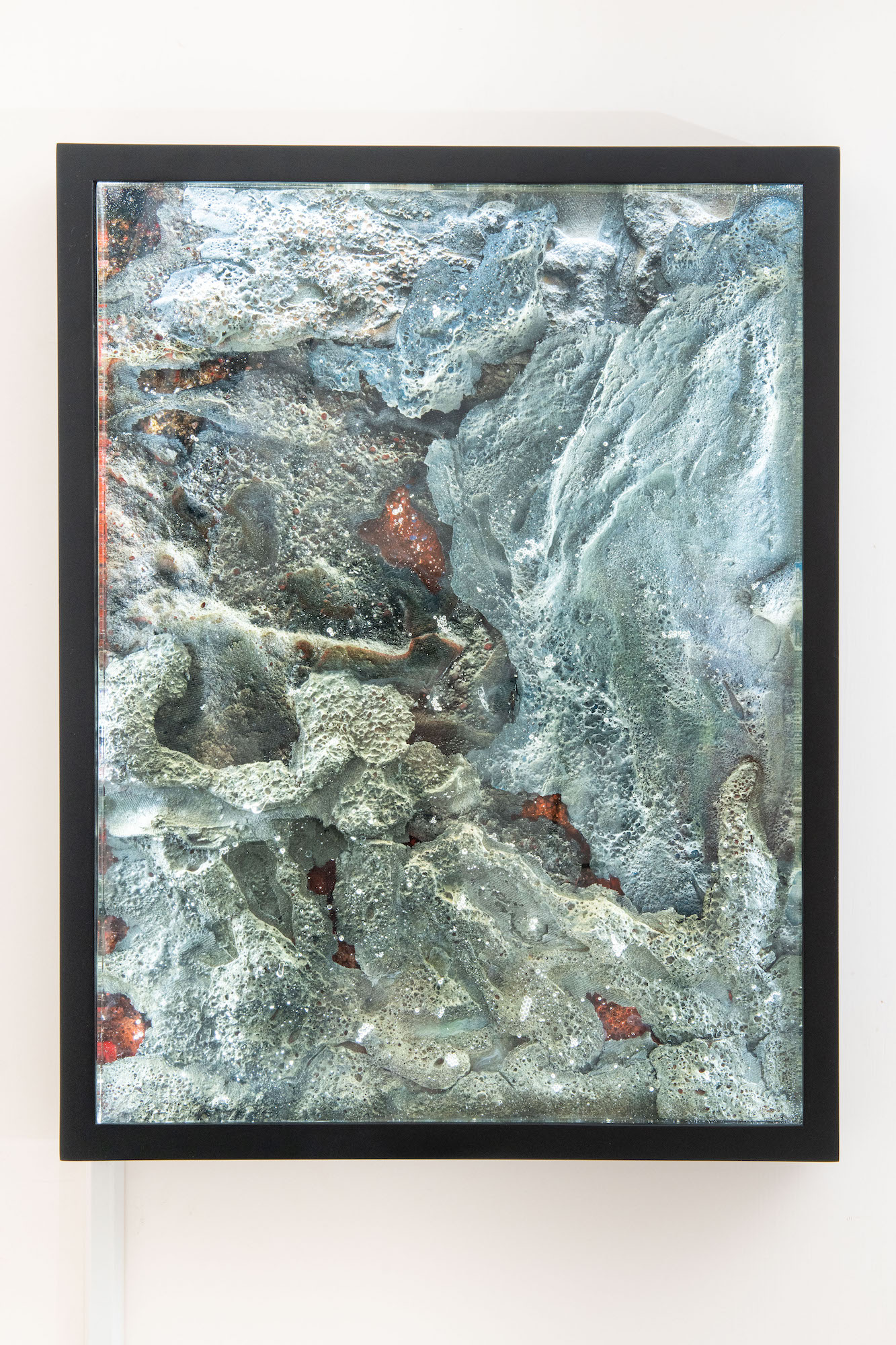 Can you name three emerging artists from the region who should be on our radar?
Among emerging young artists in Asia, I am a huge fan of Eric Fok, whom I have collected for about five years now. Eric is from Macau, which can be hard soil to nurture talent in, but he has the diligence and dedication required to chase his artistic calling. Eric is fascinated by old maps, the history of cultural connections and clashes across Asia and Macau in particular and the modern-day challenges associated with migration and a consumer culture that in Macau is perhaps best typified by a seemingly unstoppable casino industry. Eric's work is beautiful, steeped in history and meant to engage the mind as much as the eye. Eric is a finalist for the Sovereign Asian Art prize this year.
Another young artist that I think should be on every connoisseur's radar is Andrew Luk, from Hong Kong. Though young and still emerging on the world art stage, Luk shows a rare depth of talent and skill that turns the most mundane day-to-day objects into artworks that catch the eye and the imagination. I was first drawn to his "Horizon Scan" series, created by igniting and pouring homemade napalm over canvass and plastics spread on the ground. The gnarled forms that remain once doused are then cut and collaged before being encased in resin and surrounded by LEDs that slowly change colour, illuminating a three-dimensional landscape that evokes the barely touched depths of the sea or the landscape of some distant planet. However, he also turns abandoned air conditioner vents and discarded takeout trays into art that I never stop being fascinated by.
Finally, I would have to mention Pannaphan Yodmanee, a young Thai artist that most probably known as the winner of the Benesse Prize at the 2016 Singapore Biennalle. I have never had the pleasure to view one of her massive installation works in person, but was immediately struck by the raw power of her ruined concrete pillars that suggest the fall of some great empire and traces of the culture – art, religion, theatre and more – that they may once have supported and sheltered.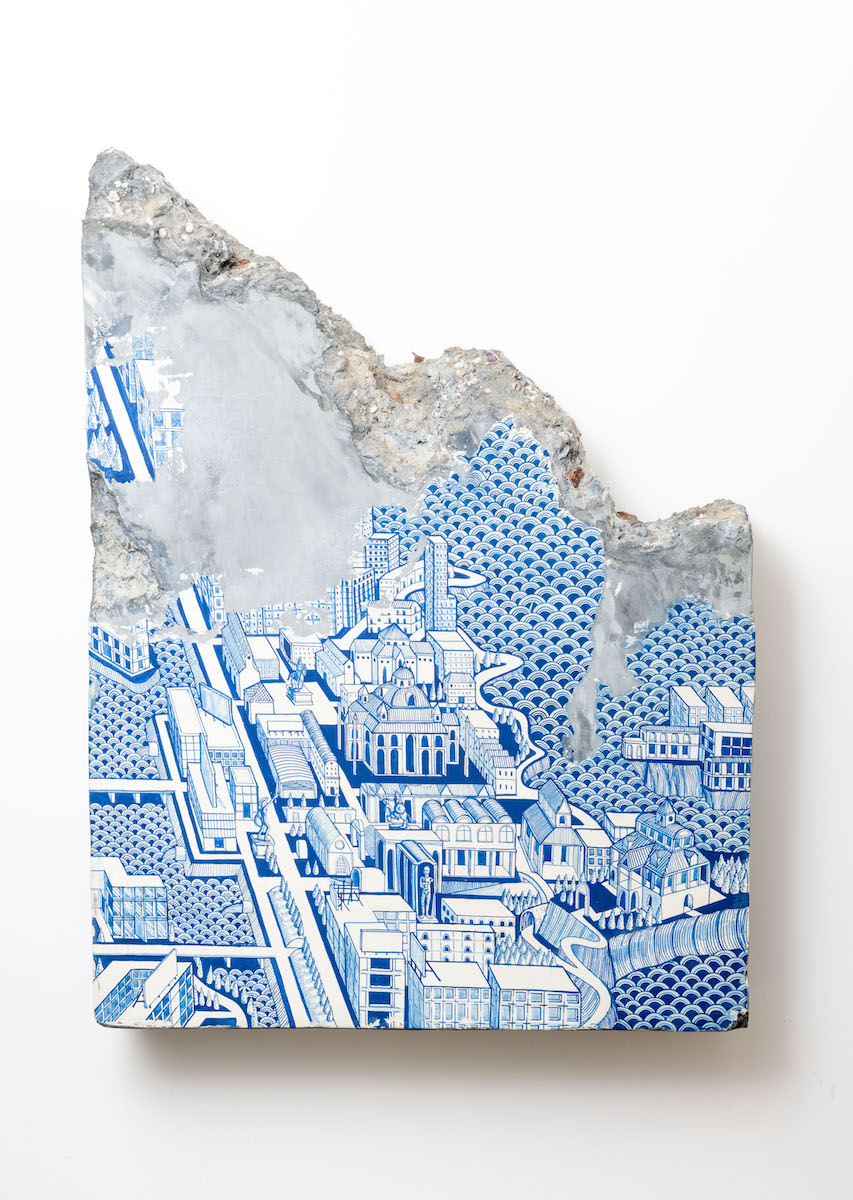 How have you seen the Hong Kong art scene evolved during the past decade/few years?
As mentioned before, commercial galleries, art fairs and auction house previews have traditionally been the key way to access modern and contemporary art in Hong Kong – most institutions to date have been dedicated to traditional Asian art. That said, this situation is rapidly changing, and there are increasing opportunities to experience a greater diversity of artists and art forms via dedicated cultural institutions.
The 2018 opening of Tai Kwun – a renovated colonial era police station and jail in Central, Hong Kong – and the upcoming opening of the M+ museum in Kowloon are signs that the depth and breadth of art offerings in Hong Kong are on the rise.
It's going to be interesting to see, in the years ahead, how the emergence of these institutions – driven by social and cultural considerations rather than the bottom line – will affect Hong Kong's art scene, but I am optimistic!
Besides the art fairs in Hong Kong, what other art fairs in or beyond Asia do you attend?
I have not had many opportunities to travel for art fairs, but had the pleasure to visit KIAF in 2018, where I experienced an embarrassment of riches in contemporary Korean art: Lee Ufan, Choi Byoung So, Paik Nam June, Lee Suk Ju, Kim Tae Ho, to name just a few that people are likely to recognise. I suspect I will take opportunities to plan travel around art more often in the coming years, including a trip in May this year to visit Tainan and see some familiar pieces of art hanging in an unfamiliar context!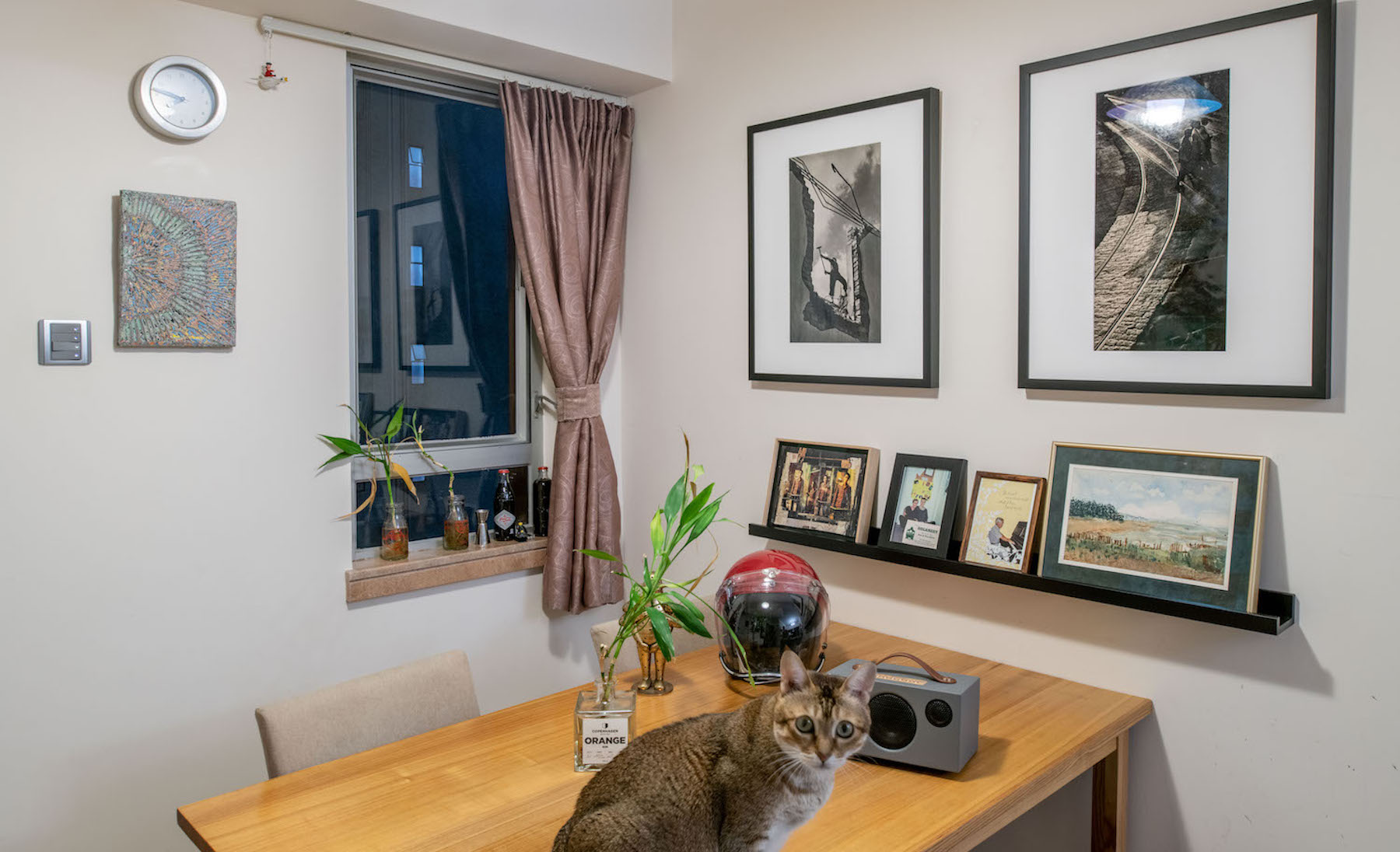 Instagram: @yuri_vdleest
A selection of artists Yuri collects:
Andrew Luk
Eric Fok
Hank Willis Thomas
Pannaphan Yodmanee
Zhao Zhao