Alberto Rebaza Torres is not just an influential figure in his professional domain. As the founding partner and managing partner of Rebaza, Alcazar & De Las Casas law firm, Alberto was once listed as one of the top 20 lawyers under 40 by LatinLawyer. Not only has he achieved success in career at a young age, Alberto has also developed a passion for art when he was still fairly young. When he finished his studies in Georgetown University and returned to Peru, he immediately recognized the immaturity of local contemporary art market and its underdevelopment compared to other countries. Since then Alberto dedicated a monumental portion of time and effort, contributing to the art landscape through supporting and promoting Peruvian and Latin American art. He has also launched a residence programme in Lima, connecting foreign artists with the local art scene. To him, the most important thing is to spend time, not money, in nurturing the scene. Alberto is a member of the board of the Museum of Art of Lima, the Acquisition Committee of Contemporary Art (CAAC MALI) and Artecho.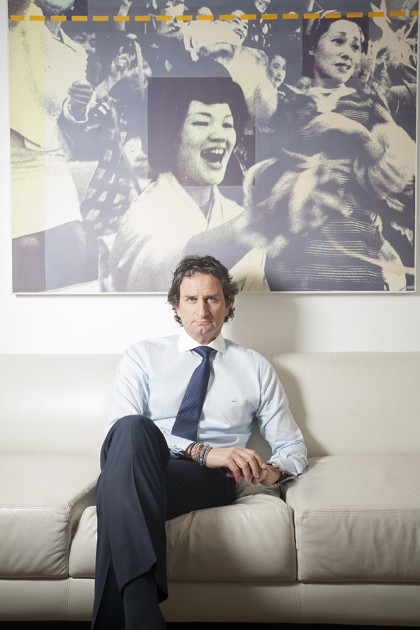 What made you want to start collecting contemporary art? What's the focus of your collection?
I started around 20 years ago. It has been shifting. My main focus is artists from Peru and Latin America.
What is the main motivation behind your collecting?
When I started collecting, it made more sense to acquire art from Peru since I was motivated by the positive effect of collecting to the Peruvian art system. I did this for some years. After some time, I became interested in art from other countries.
Today, I am motivated by the appreciation of cultures behind these countries. Travelling for work makes me understand other cultures better and buying art from other countries makes sense to me.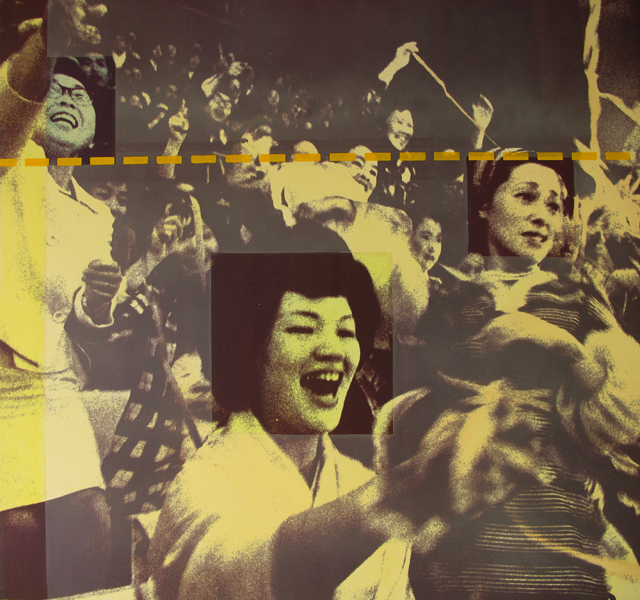 What is your most treasured artwork?
It is difficult to identify one. I guess it is normal that the answer keeps changing for me since I have been collecting art for some years now. I used to say that my favorite artwork was the one ¨when you come out of bed, or the one in my kids bedroom, etc."
Maybe what I can do is to identify one general interest of works today. I am very much interested in and following the rescue of Peruvian artists from 1960s. Many artists that haven't been much known and now we are getting to know more about them. I think this might be the case for many Latin American countries, which is in turn interesting… I think there is much to do with regards to research to bring contemporary art to light.
With your words, I can see you are very committed to the creator of the art, and not just the art for itself. What is your advice to fresh collectors in this regard?
Read the novel The Fountainhead, by Ayn Rand. It speaks about developing an own voice, an own view. My advice is that even if you rely on art advisors, you end up losing for yourself if you are not true to yourself. One has to buy what really touches and motivates oneself. Over time, you realize if this coincides with a good decision or not, but this is secondary.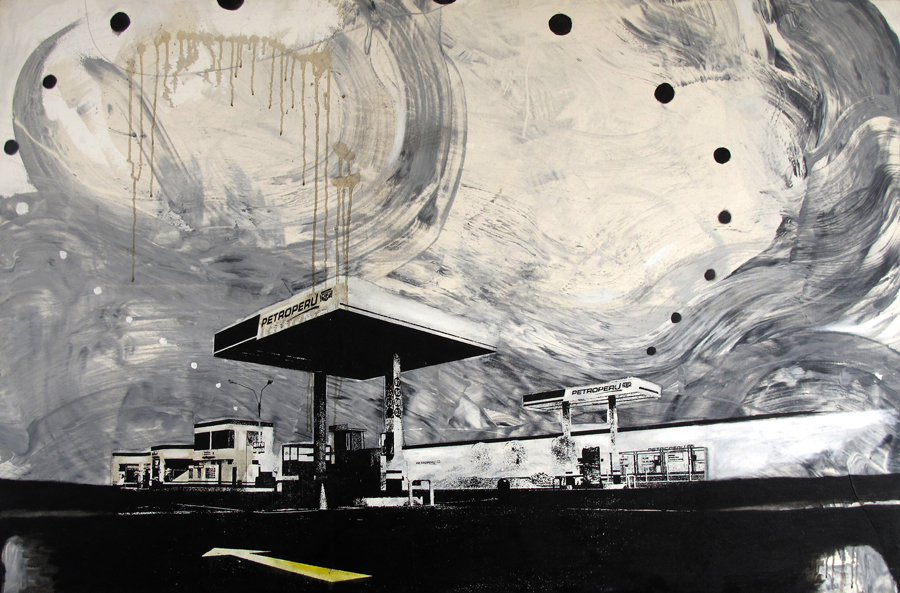 But do you rely on art advisors or how do you make your decisions concerning purchases?
I think today we have to make an effort to interpret information correctly since there are too many sources of influence.
Could you talk to us more about your new launched residence programme?
Of course, I am especially excited about this project!
This residence is in Lima and hosts foreign contemporary artists from around the world for a period of 2 to 4 months. At the end of the programme, artists will have a solo exhibition in a specific gallery or art space in the city. Throughout the programme, they are open to many possibilities of networking with the local art scene, getting in touch with curators, press, collectors, etc. I consider this connecting power as the core of the residence. The idea here is to extend the chain of values from artists to the environment where they deliver their work. And of course,  we strive to develop virtuous opportunities for the artists! Sandra Gamarra, a Spanish based Peruvian artist lived the residence-experience and after that she held a solo show at the renowned Lucía de la Puente gallery.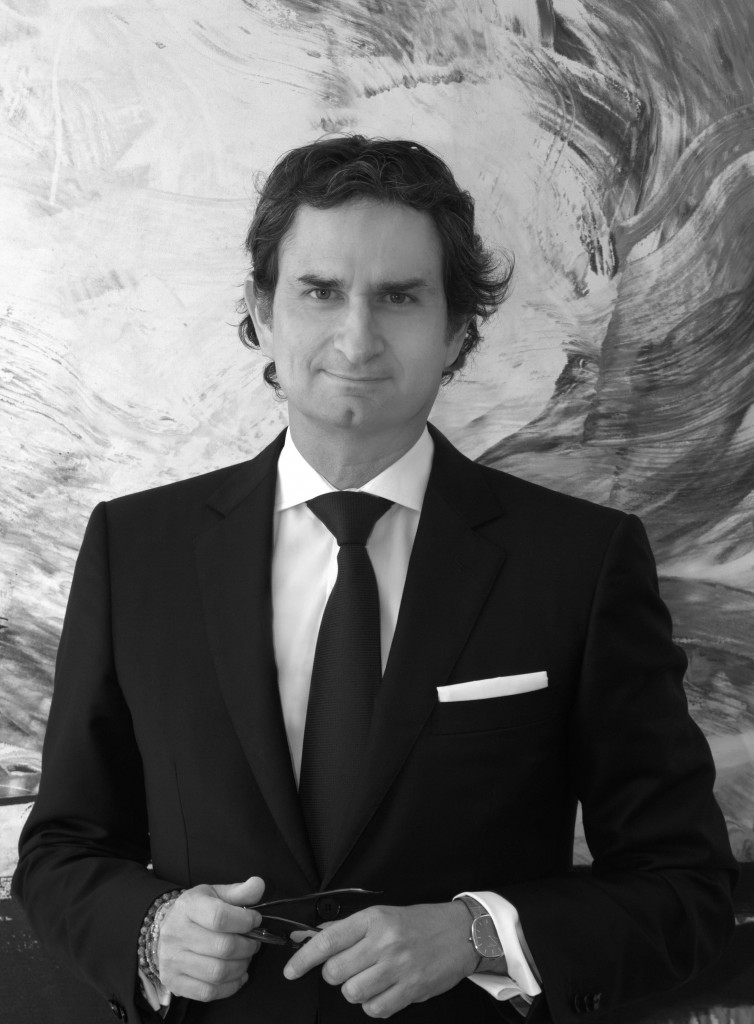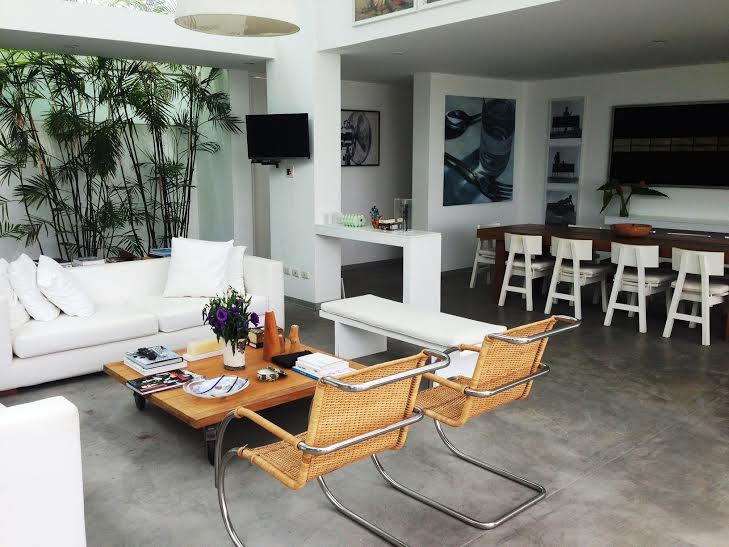 Who inspires you in the art world?
My daughter doesn't have an explicit declared relation with art but she is giving more and more of her opinion to us (my wife and me). We are astonished! So today, the way art connects us, is something I admire.
In this context, I like families that have made use of art as an integration between people, as a means to bring family members tighter, instead of just seeing art as a individual project. For example, the Rubell Family Collection in Miami.
 Alberto Rebaza's artists list:
• Jorge Cabieses
• Alberto Borea
• Sandra Gamarra