"A painting without a wall is like a book that's never been opened," said François Blanc, who has over three decades of experience in global communication and public relations. He founded Communic'art, a global communication agency in art and culture in 2004. His comprehensive knowledge of the art world has been developed since his adolescence when his father was the Chef de Cabinet (Head of Cabinet) of André Malraux, the Minister of Culture of France at that time. The French collector of contemporary art and design has shared with Larry's List how his "love at first sight" for art has turned into long-term cohabitation and his views on collectible design and the French art scene.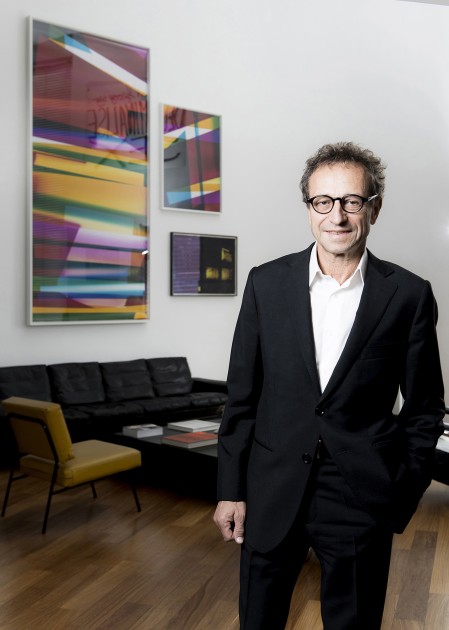 Collecting
What made you want to start collecting art?
Who knows why anyone begins a collection? One day, people desire to own and live with an artwork and little by little you realise that you want other similar works. Gradually, we find ourselves with a series of works which make up a collection. Do we begin being a collector from the first work, the second or when you own too many works and not enough walls? I'm not sure…
What is the main motivation behind your collecting?
I find great satisfaction in being surrounded by evidence of my interest in this or that artist or a work that they've created. It's true that this interest could be simply filled with a collection of images or memories, but there you go, I worked towards being in a position where I was able to live with their presence.
When did you fall in love with a piece of art? What was it?
The very "first time" is always important in life. When I was a child, my father was the Chef de Cabinet (Head of Cabinet) of André Malraux, the Minister of Culture of France at that time. Many times, I was lucky enough to get close to the achievements of works commissioned to artists. This inevitably impressed me. I remember in particular the stunning painting by Marc Chagall that covers the ceiling of the Opera Garnier house in Paris.
I've always bought art, works by artist friends of mine and others, but it's been nearly 20 years since I've really taken it seriously with painting, sculpture and more and more "collectible design".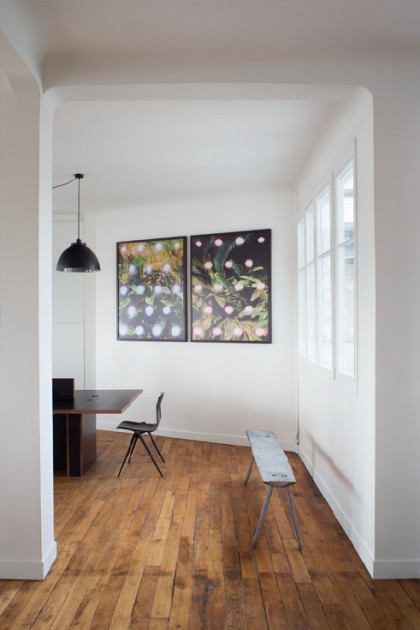 What is your focus regarding the artists in your collection? Are you more interested in emerging or renowned artists?
More than the artists, it's the work, the piece itself that I focus on. I'm not living with the artists every day, I live with works around me that envelop me with their power. The artworks I collect are strong, expressive, and obviously all of this means something about the artist.
I don't stop at categories such as 'emerging' or 'recognised' artists to decide.
Is there any particular type of art that has consistently attracted you, or anything that unites all the works you have acquired?
I love that conceptual artwork takes beauty into account. I must rediscover the essence of the artist's work, and at the same time, an everyday satisfaction linked to my own aesthetic in life. What I'm saying here can be applied just as well as to painting, to photography and to sculptural pieces.
Lots of early pieces in my collection are works of modern art, paintings, abstracts, post-war, photographs. From acquisition to acquisition, I realised somewhat to my surprise that I had established an ensemble of photographic works which in fact also makes me a small but real collector of photography.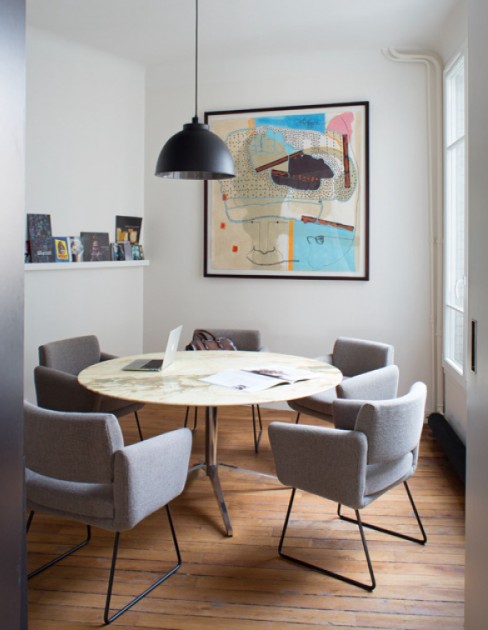 What was the first artwork you purchased? How many artworks do you own?
From a young age, I have always been close to artists and illustrators. Very quickly, I bought prints, paintings and drawings. I granted them importance, but not in the sense of a collection but in the materialization of a link that I had with these friends.
How many artworks do you own?
More than I have walls for!
What is your most treasured artwork?
My most treasured artwork is by an artist who is not perhaps the most well known or most "valuable" but who did quite an impressive portrait of my son.
Also without doubt, a commission that I made to a German painter in Berlin, Ulrich Lamsfuss who re-appropriates mythical photographs with an exceptional pictorial technique. I made the proposition of a photo that I had of a private audience with the Pope St John XXIII when I accompanied my father, my mother, my brother and my sister. This family constellation that he reinterpreted pictorially and conceptually is a treasure to me.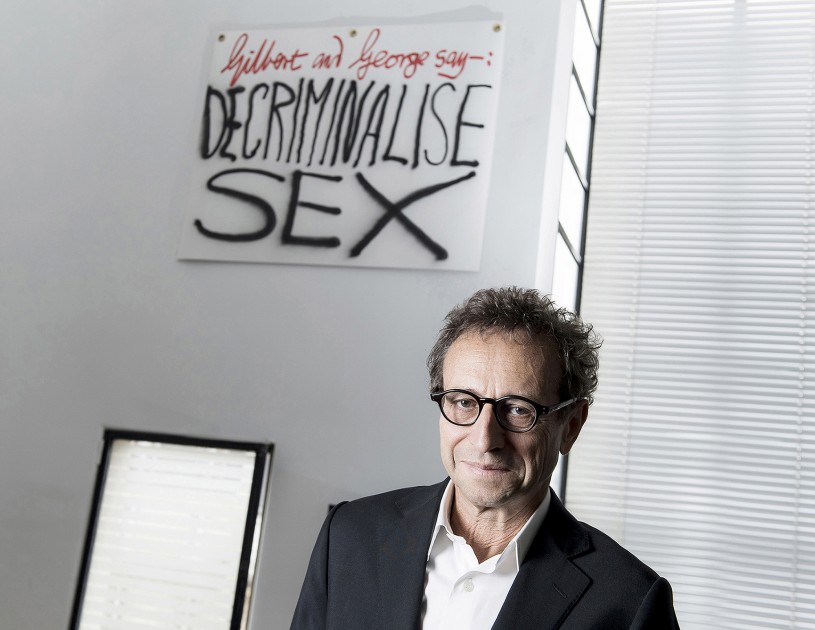 Where do you display your collection?
At my home, throughout the apartment; in the offices of my communication agency dedicated to culture, art, design and architecture called Communic'Art; and on loan at my friends. A painting without a wall would be like a book that's never been opened.
Have you ever presented your art collection publicly?
In 2015, the FIAC fair organisers asked me to open my collection up at my home and in the premises of my agency Communic'Art for VIP guests of FIAC to visit. I was very honoured by this invitation to share my collection and felt very happy to engage in conversations with visitors.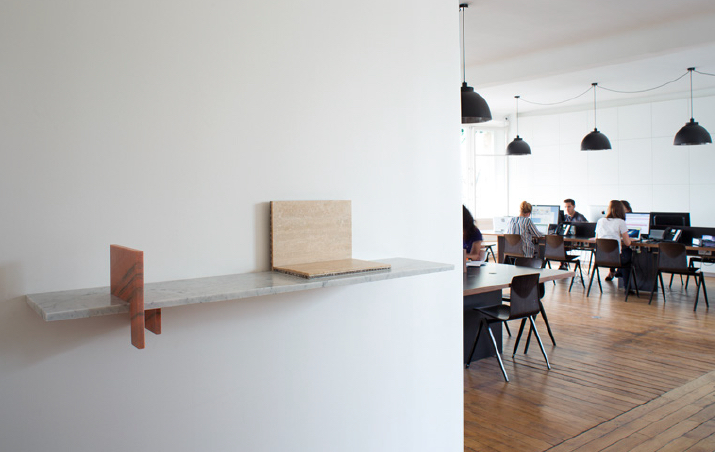 What considerations guide you to make a purchase?
I'm neither a fanatic nor a systematic collector. My collection is not thematic. It is without doubt the result of a mirror effect. It is the resonance in me when faced by a work that makes me adhere to, love and have the desire to possess it…if I have the means to buy it. Finally, it is a succession of "falling in love at first sights" that turns it into a long-term cohabitation.
How important is it for you to meet the artists who created the artwork?
Meeting the artist isn't decisive. Besides, often the artists themselves say that their works speak for them and are enough to create the link. It is also often a nice surprise to meet the artist, and to give life and breath to a relationship tied between the collector and the work.
What is your advice to young and fresh collectors?
Look, look, look.
Feel, feel, feel.
Dare, dare, dare.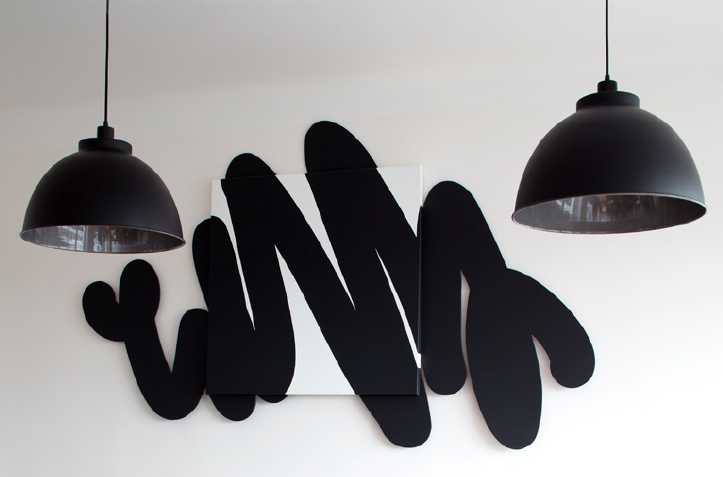 The Art World
What was your happiest moment being involved in art?
The best are the moments with those that are truly passionate. It can be with the gallerists even if the enthusiasm can be overacted on their part. These can also be the interactions between critics or consultants even if they are slightly biased.
There are also moments with works and their procured emotions. The art world gathers people for whom life is a mixture of history, knowledge, inventions and emotions that otherwise we would never have come across. All of this sometimes creates very strong moments.
Who inspires you the most in the art world?
I support the ambition of French gallery owners who project themselves onto the international scene in support of the wonderful artists that we have. I think highly of Emmanuel Perrotin, Kamel Mennour and Daniel Templon, the latter is celebrating 50 years of his gallery and tirelessly presents at fairs around the world having defended Andy Warhol, Gérard Garouste, Sol Le Witt, James Rosenquist and today notably Kehinde Wiley, just to name a few.
I also think of Julien Lombrail and Loïc le Gaillard, the founders of Carpenters Workshop Gallery who are making "collectible design" exceptional and one of the most sophisticated expressions of art.
Or, artists such as JR who turn their art into a medium that takes the place of "protest singers" with creations of a universal impact that awaken sensitivity in young people and give it meaning.
I am equally aware of the capacity of David Hockney to interpret art with today's technology as he did several decades ago when polaroids were high technology.
Can you name three emerging artists who should be on our radar?
Raphael Zarka, Laurent Grasso, Helene Delprat.
What do you think about the collectible design market?
"Collectible design" is an exemplary niche because there are very few artists and galleries. In all the domains of "collectible" exemplary works, the trophies are those that represent timelessness, achieving exceptional prices. Rarity is by far more important in contemporary design than contemporary art, and collectors know it.
The collectible design market is shaped by auction houses, galleries, museum exhibitions and the diversification of collectors. The Axis of Paris-London-New York stays dominant but emerging Chinese, Brasilian, Russian, Middle Eastern, Korean and Latin American collectors are confirming the global dimension of the phenomenon and the growing prices.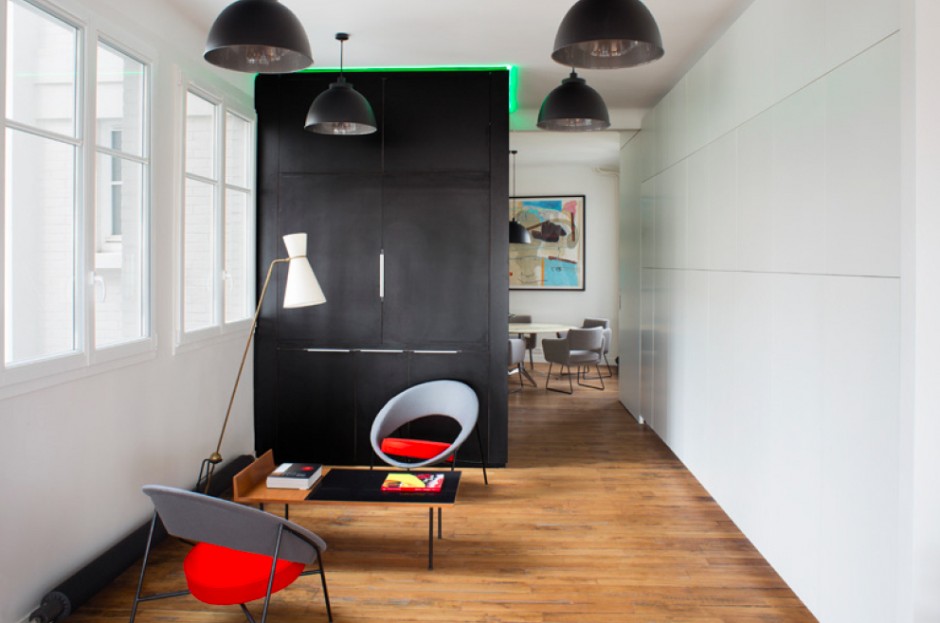 The French Art Scene
How would you describe the art-collecting scene in France today?
There are more and more collectors in France and French collectors in the world. There are more and more people interested in art, even more visitors at art fairs, galleries are more and more plentiful and have bigger spaces.
Foreign galleries such as Ropac, Gagosian and French galleries are building larger and larger spaces to accommodate what is being shown in New York, Berlin and London.
Collector's associations or friends of museums such as the Palais de Tokyo are becoming larger and gaining a bigger group of followers. The Palais de Tokyo, the biggest art centre in Europe is an exceptional innovator that receives thousands of visitors for its openings. It's full of young people.
The development of the Internet spreads knowledge and facilitates access to a growing number of collectors in all price ranges. In France, the "collecting spirit" is very strong.
Some say that the art market in Paris is weakening and is losing the status as the leading European art centre. What's your opinion on this? What is your vision for the future of French art scene?
Paris is unmatchable: museums, art centres, galleries, artists, beauty, the way of life, culture. Paris, indisputably is and will stay the capital of art.
If we talk about the market, Paris is a place amongst others that is no longer the leader and has been far from it since the 50s. Similarly, today's world is globalised and other places in the market have emerged. And each place in the market brings a positive contribution to an art market which is nowadays global.
As long as creativity remains the essential question and the decades of French artists and designers are still promoted today by the biggest galleries in New York, London, Los Angeles and Hong Kong, that's what counts in my opinion.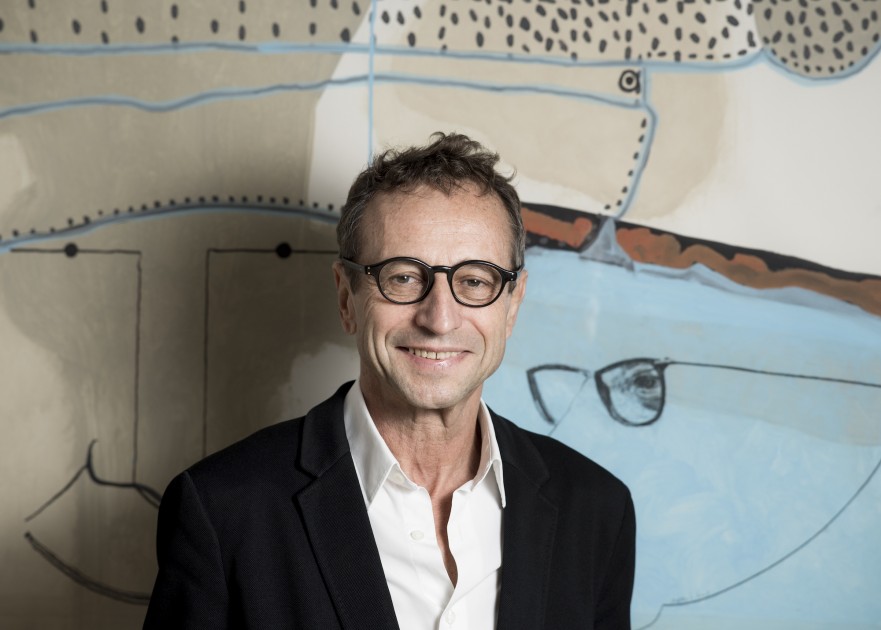 Related: Communic'art
A selection of artists François collects:
Iván Argote
Louise Lawler
Robert Stadler
By Ricko Leung