The Sonnabend Collection
Cà Pesaro in Venice presents a selection of artwork from Ileana Sonnabend Collection.
December, 2013.
Legendary  figures in the art history of the 20th century, Ileana and Leo Castelli became the most powerful art dealers in the 1960s and 70's. When Castelli proposed to her, he gave her a painting of Matisse instead of an engagement ring. They travelled from Paris to New York City escaping WWII followed by a surrealist  artist clique.
Through Peggy Guggenheim, they met Marcel Duchamp and Jackson Pollock. In 1950, the couple curated a show of young American and European painters, which included both Jean Dubuffet and Mark Rothko. In 1957, the Castellis opened their first Manhattan gallery in their drawing room at East 77th Street, showing the work of artists such as Jasper Johns and Robert Rauschenberg.
They discovered and worked with  the likes of Jasper Jones, Mark Rothko, Andy Warhol, Roy Lichtenstein, Willem de Kooning, Robert Rauschenberg, Franz Kline, and Ad Reinhardt.
They essentially mixed with all the central figures of the art world of the last century.
When the couple divorced,  she opened a gallery of her own in Paris spreading Pop Art throughout Europe. She took Warhol to Europe in a ground-breaking exhibition called "Pop Art Américaine" at her Paris gallery in January 1964.
Just over a year before Warhol had his first solo show in New York – while Sonnabend alerted the French of his existence – the pop artist was busy opening his first Factory at 231 East 47th Street. She bravely paired him with more established artists such as James Rosenquist and Lee Bontecou. She then moved her headquarters back to New York City, where she became queen of the SoHo art world.
Ileana Sonnabend Gallery introduced new figures such as Jeff Koons and  European artists  Gilbert & George, Jannis Kounellis, Christo, Baselitz, Vito Acconci.
At the Sonnabend Gallery, Vito Acconci performed the notorious piece Seedbed where the artist masturbated in her gallery for two weeks in 1972. In 1991 she exhibited Made in Heaven by Jeff Koons, most likely one of his most celebrated exhibitions. It consisted of a series of paintings and sculptures that show the artist having sex with his wife Ilona Staller.
Ileana Sonnabend loved Venice and Venice paid homage to her with this exhibition, The Sonnabend Collection. That is a sort of self-portrait, an autobiography of Ileana, and her idiosyncrasies.
Part of her collection displays works by Jasper Johns' Figure 8 of 1959, and Interior (Combine painting) of 1956, Payload (1962) and Kite (1963) by Robert Rauschenberg, whom Ileana, together with Leo Castelli and Alan Solomon, helped bring to the Biennale di Venezia in 1964, where he won the Grand Prix for Painting.
Alongside these masters, there will also be the great exponents of the various forms of Pop Art, which Ileana Sonnabend helped discover. Jim Dine will be on show with two fine works, together with Claes Oldenburg and his amusing Roast Beef of 1961, as will be the current associated with media culture, with Roy Lichtenstein, whose Little Aloha (1962) will be on display. There will be James Rosenquist with Balcony of 1961, Tom Wesselman with Still life #45 and Seascape #14 and, above all, Andy Warhol, with an incredible group of eight works, including Nine Jackies (1964), Triple Rauschenberg and Campbell's Soup Can (Turkey Noodle), both of 1962. It ends with minimalist masters such as Donald Judd, Dan Flavin, Robert Morris.
View the original article here.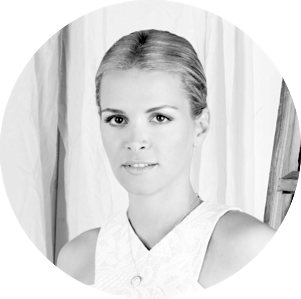 Contributor, Fiammetta De Michele
DOGMA
Milan-based, Fiammetta De Michele is an art advisor, curator and founder of DOGMA. Raised in a family of art collectors, she naturally fell in love with all the manifestations of art. She spent years making conceptual, video and performance art. She has been widely published and exhibited, including the feature cover of A Rush of Culture. Having access to incredible artists studios and collections,  De Michele decided to share this experience online. Dogma is a concept space, an independent platform, and a digital arena for experimentation.