LARRY'S LIST Launches the Private Museum Pass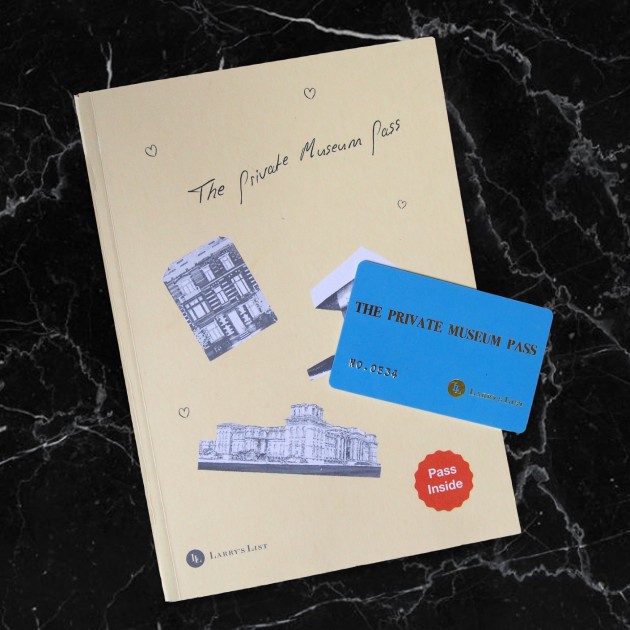 We are excited to launch our new Private Museum Pass.
Limited to 1,500 passes worldwide, the pass offers the holder one-year complimentary access to 20 of the most exciting private museums around the globe.
The pass cannot be purchased and is distributed exclusively to art collectors, art influencers and friends of Larry's List.
We are now exceptionally offering 20 passes also to our readers and subscribers!
How to get the Pass?
Please send an email to contact@larryslist.com or send us DM on instagram @larrys_list, with your name and postal address.
Be quick – connect with us by April 8th! Winners will be selected by lucky draw.