Phillips' upcoming Hong Kong Sales of 20th Century & Contemporary Art & Design feature an awe-inspiring selection of Modern, Post-War, and Contemporary artworks. The Evening Sale on 24 November, will offer masterworks by leading Modern and Contemporary artists, including Jean-Michel Basquiat, Gerhard Richter, Zao Wou-Ki, Zeng Fanzhi, and Liu Ye. Despite all these big names, the Evening Sale is still a platform for younger collectors with an entry points at various ranges. The Day Sale on 25 November will feature 10 exceptional pieces especially created and donated by artists that capture the spirit of our time, from José Parlà to Daniel Arsham, to be sold to benefit the Hong Kong Contemporary Art (HOCA) Foundation. Works by a group of young and emerging artists, including Nicolas Party, Jonathan Lyndon Chase, and Genieve Figgis, will also be offered in the Day Sale.
Larry's List has selected 10 highlights from the two Sales for our collectors.
1) GEORGE CONDO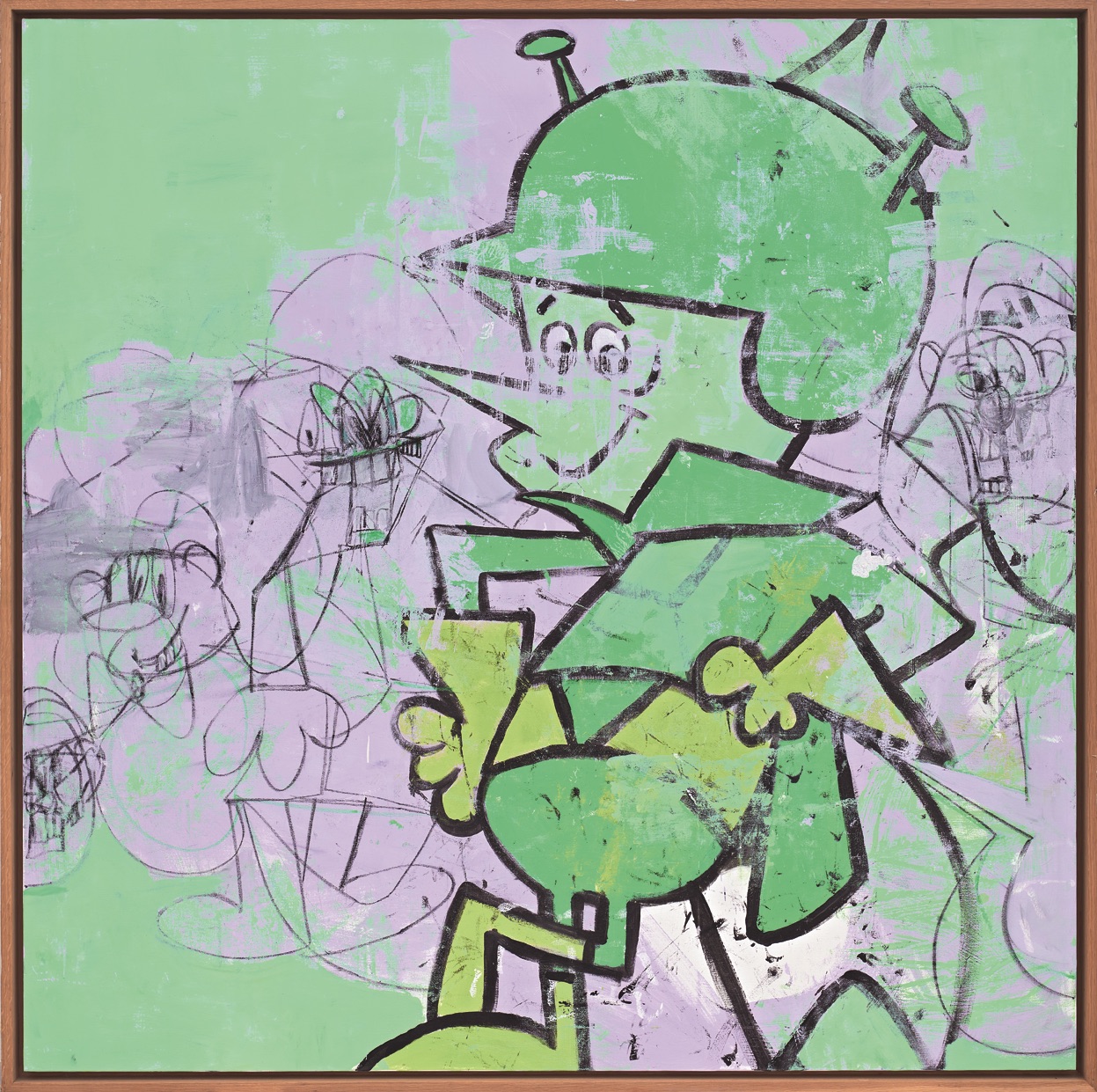 The Great Gazoo, 2010
acrylic and charcoal on linen
165.2 x 165.8 cm
Estimate:
HK$4,500,000 – 6,500,000
€514,000-743,000
$577,000-833,000
'The Great Gazoo' is a cartoon character in the Flintstones animated series and part of the body of works entitled 'Cartoon Abstractions' in 2009. Inspired mainly by Tex Avery, Hanna-Barbera and Looney Tunes characters, Condo begins in each painting by drawing the original outlines of these figures. He then extends these black outlines in order to produce an abstract composition.
2) HENRY TAYLOR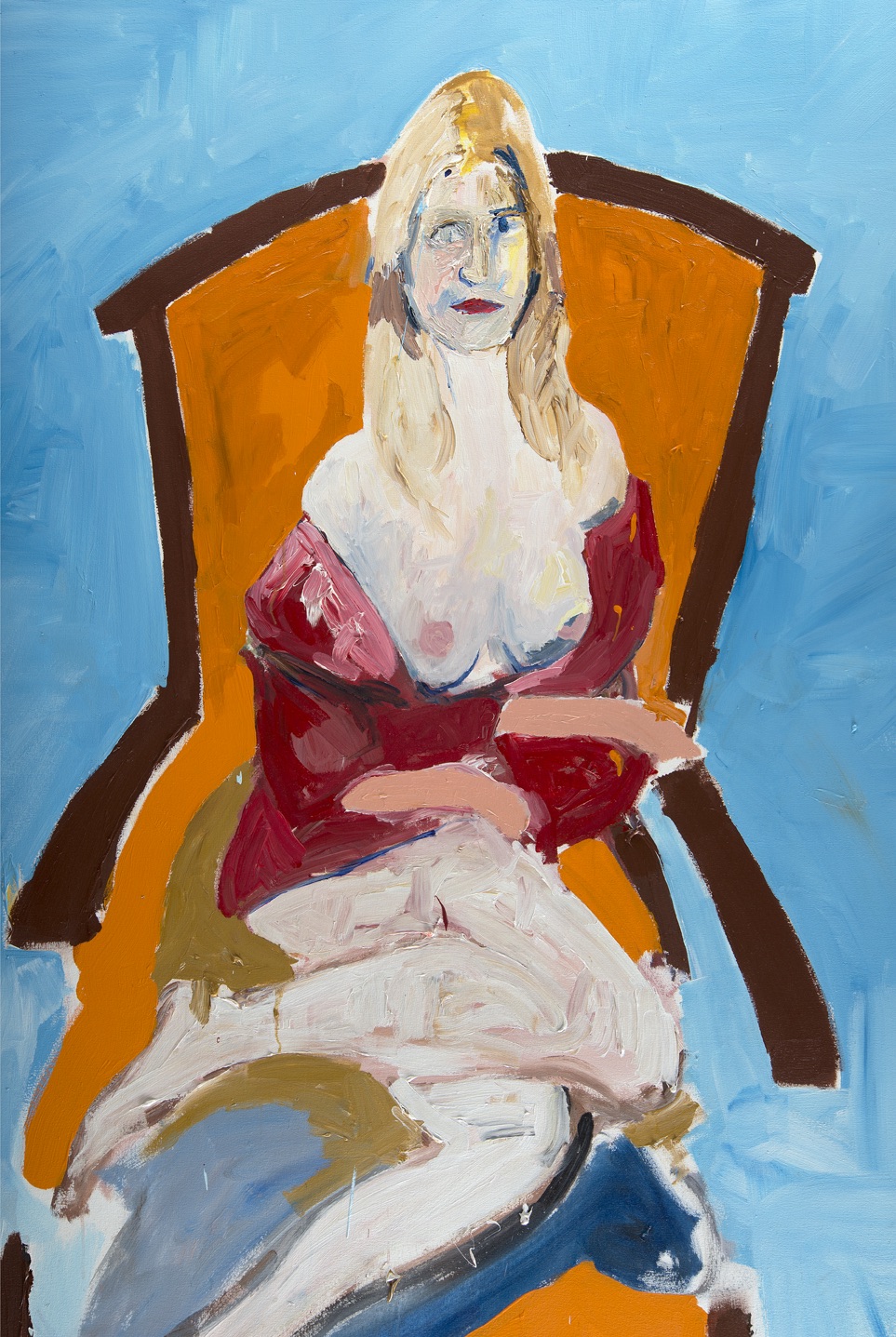 Her Name is Elle M, 2012
acrylic on canvas
246.4 x 165 cm
Estimate:
HK$1,200,000 – 1,600,000
€138,000-184,000
$154,000-205,000
Painted in the same year as the artist's solo museum exhibition at the MoMA PS1 in 2012, 'Her Name is Elle M' is a potent expansion on Taylor's lexicon of American portraiture and painting, rooted in his immediate surroundings. The work immediately calls to mind Picasso's sleeping Marie-Thérèse, sensually executed with Cubist flare in the 1932 'Le Rêve'.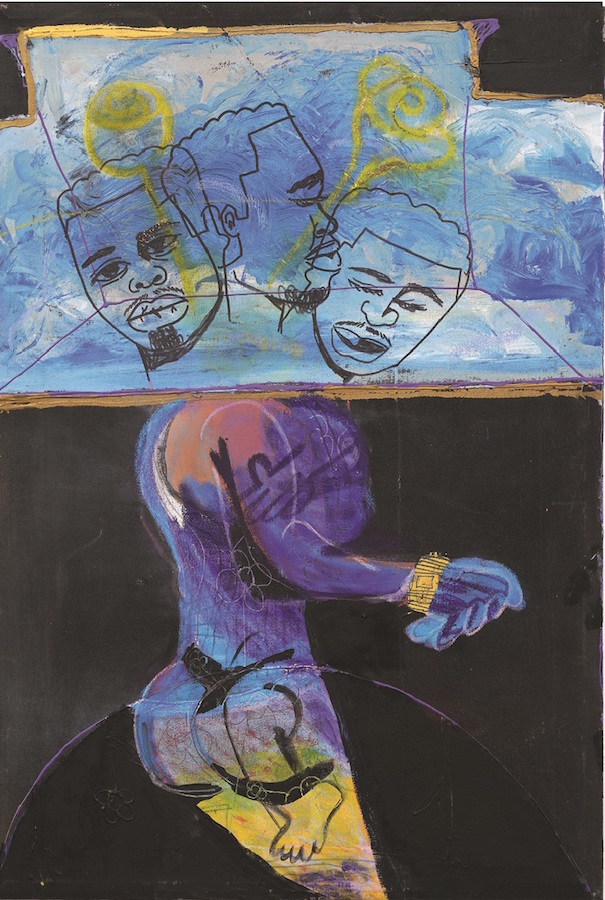 Hacate, 2017
signed and dated 'Jonathan L Chase 2017′ on the reverse
glitter, acrylic, marker and graphite on canvas
88.9 x 61 cm. (35 x 24 in.)
Executed in 2017.
Estimate:
HK$40,000 – 55,000
€4,600-6,300
$5,100-7,100
Based in Philadelphia, Jonathan Lyndon Chase is a young painter who is breaking new ground, inventively tackling issues of race, gender and sexuality in his mixed media works. 'Hacate' is about the passing of time, the anxiety, pain and pleasure that the artist has experienced through his body and is at once refreshingly raw and authentic.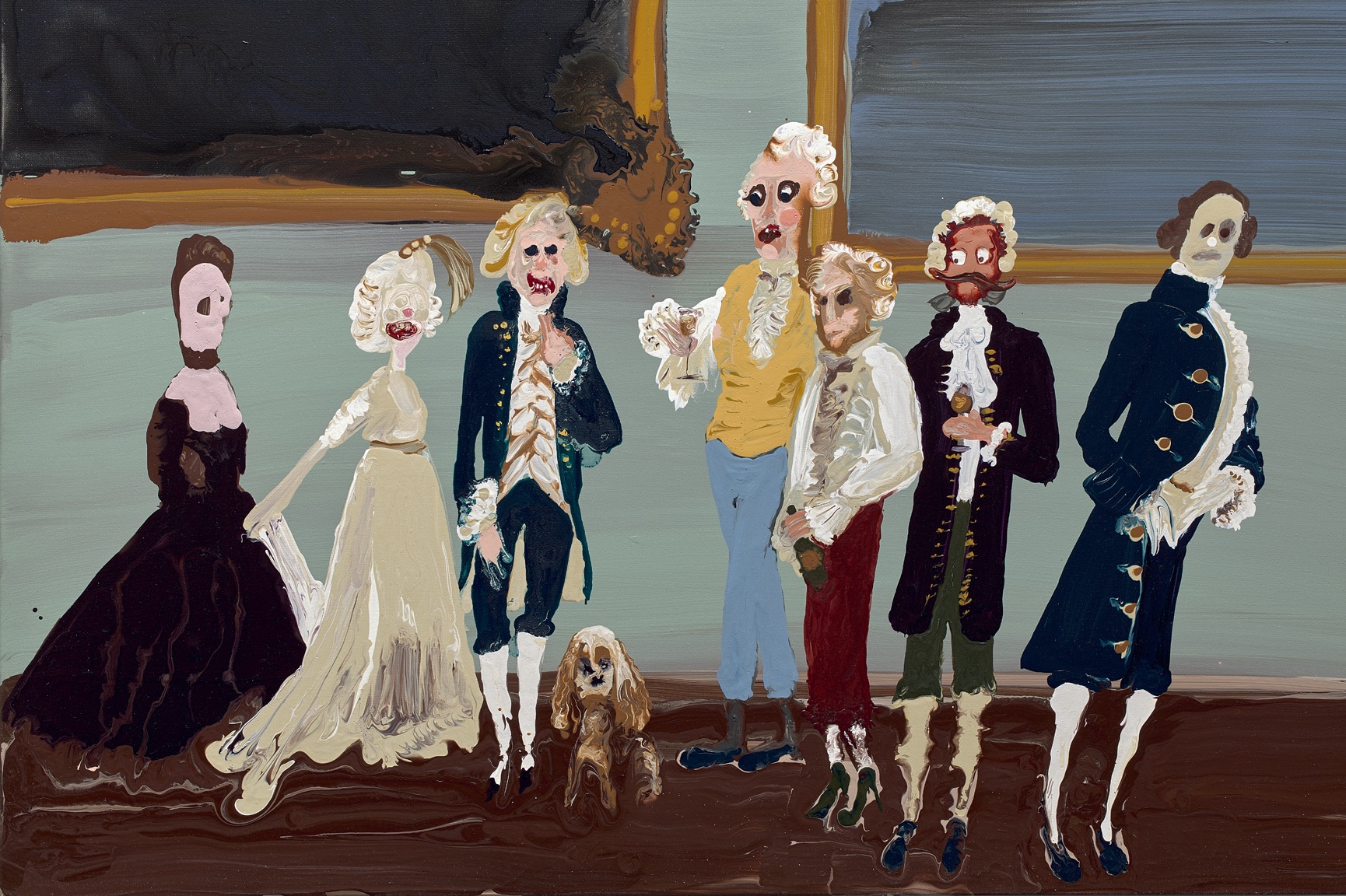 A Social Portrait, 2014
acrylic on canvas
58.4 x 99.1 cm
Estimate:
HK$120,000 – 180,000
€13,800-20,700
$15,400-23,100
Painted in 2015, 'A Social Portrait' is nastily entertaining, distinctly representative of the artist's interest in pursuing and exploring history. With an interest in Irish-English subjects of the fifteenth century, Genieve Figgis precisely turns to this in 'A Social Portrait', painting a traditional aristocratic family portrait in an indoor domestic setting, reminiscent of the drawing room in a Georgian country house.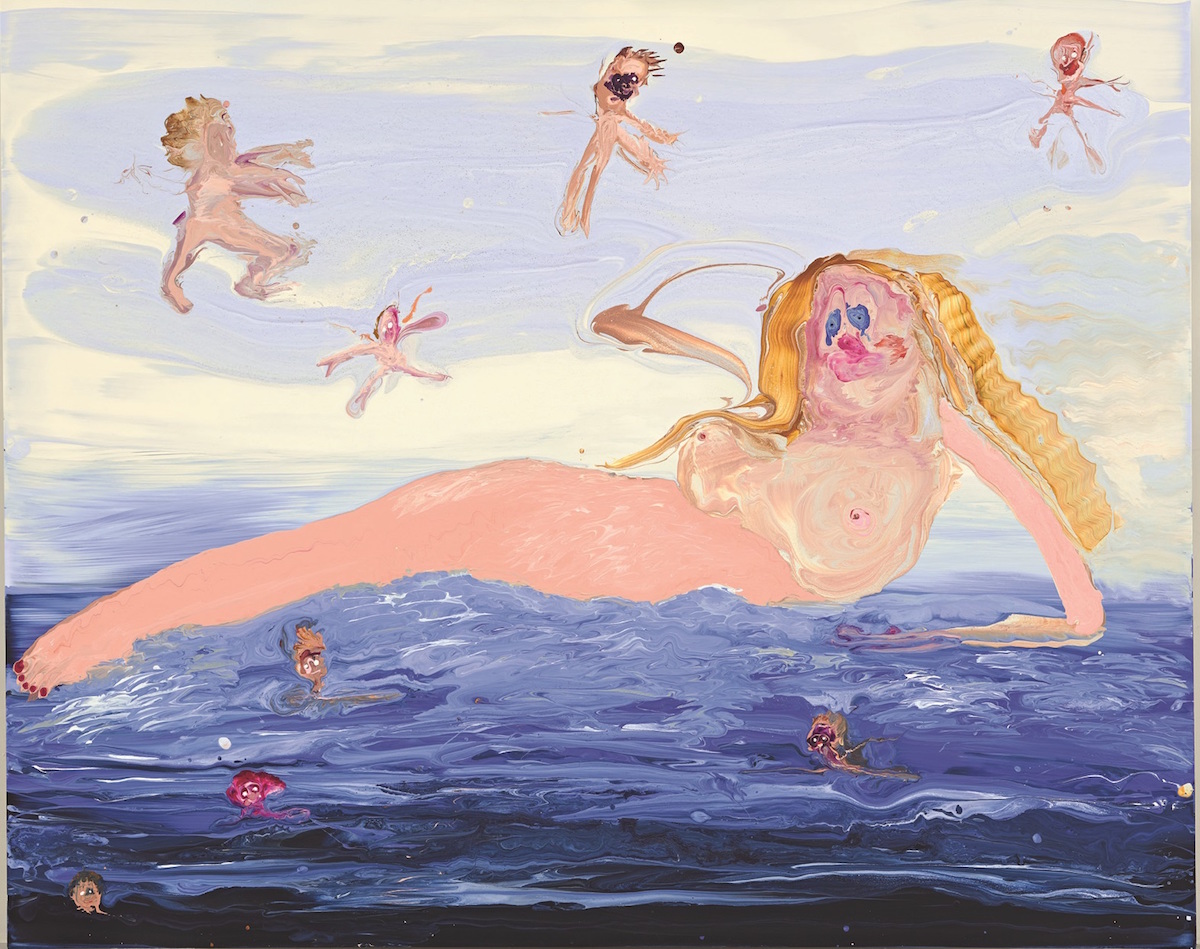 Birth of Venus (After Alexandre Cabanel), 2018
acrylic on canvas
120.2 x 150 cm
Estimate:
HK$250,000 – 400,000
€28,900-46,200
$32,100-51,300
First unveiled as part of the third instalment of the international biennial, L'Almanach 18: Genieve Figgis, at the Dijon Consortium Museum in France among fifteen other oils on canvas, Birth of Venus (After Alexandre Cabanel) is a prime example of the artist's pursuit and exploration of history as a constant starting point for her work.
6) JOSÉ PARLÁ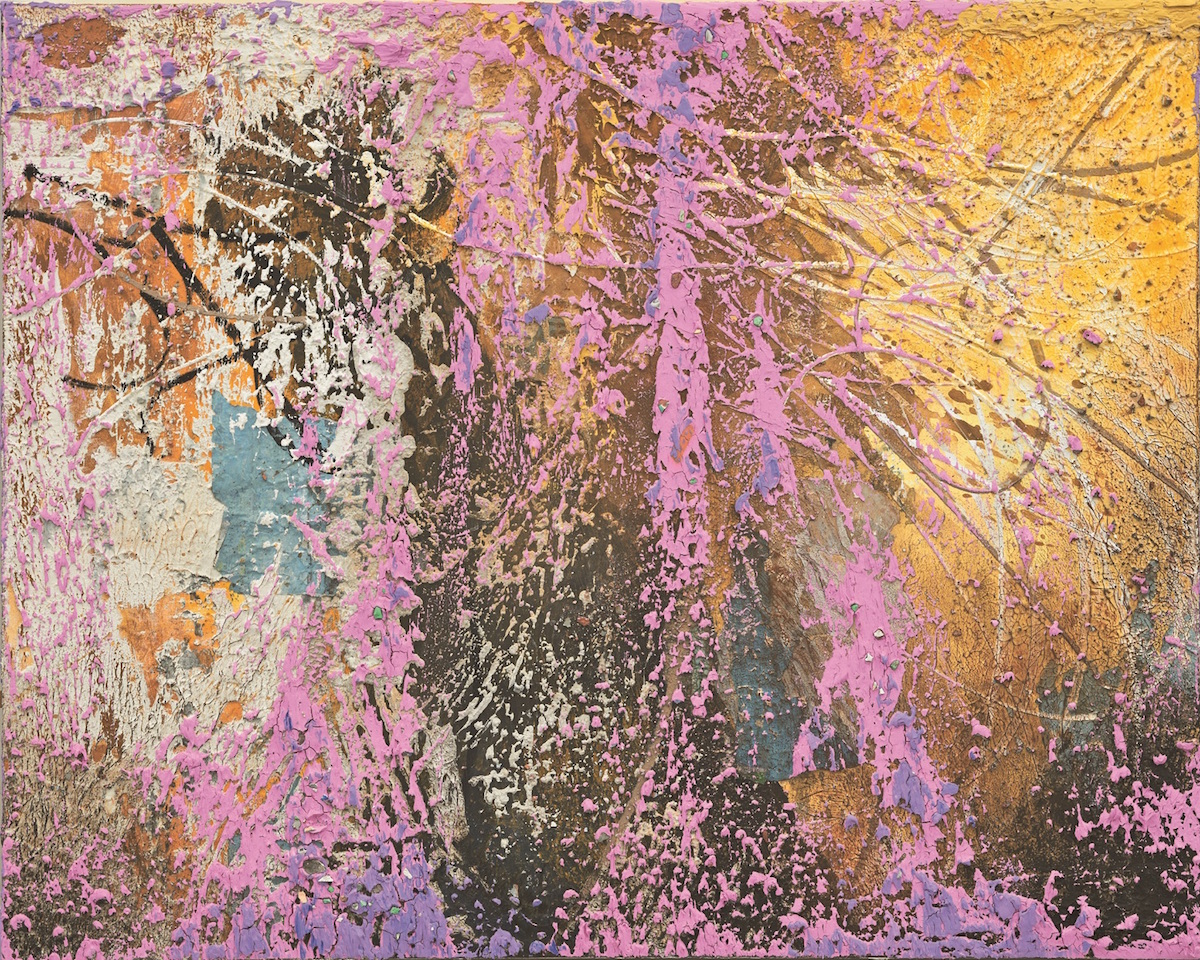 Friends Around Town, 2019
acrylic, oil, collage and plaster on canvas
101.6 x 127 cm
Estimate:
HK$420,000 – 520,000
€48,200-59,700
$53,800-66,700
Brooklyn-based visual contemporary artist José Parlá is critically acclaimed for his colourful multidisciplinary practice that blurs the lines between art, architecture, identity and environment. 'Friends Around Town' is one of the prime examples of Parlá's uniquely improvisational approach, as he combines painted marks rendered in acrylic and oil, with plaster and collages of found ephemera.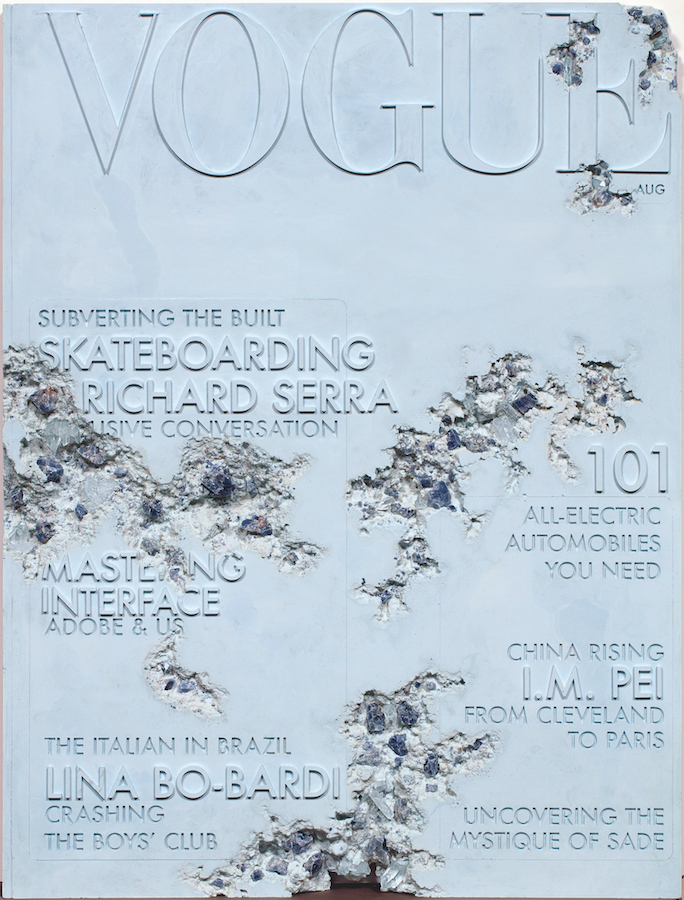 Quartz Eroded Vogue Magazine 101, 2019
quartz, selenite, hydrostone
121.9 x 92.7 x 5.7 cm
Estimate:
HK$150,000 – 250,000
€17,200-28,700
$19,200-32,100
"Crystals grow over millennia, so is the work falling apart, or growing together?" wrote Daniel Arsham on Instagram. New-York based artist Daniel Arsham has a noteworthy career spanning over a decade. Showcasing the iconic Vogue magazine in his signature minimalist aesthetic, the artist brings the humble domestic sized periodical into the realm of a massive fine sculpture.
8) TOMOO GOKITA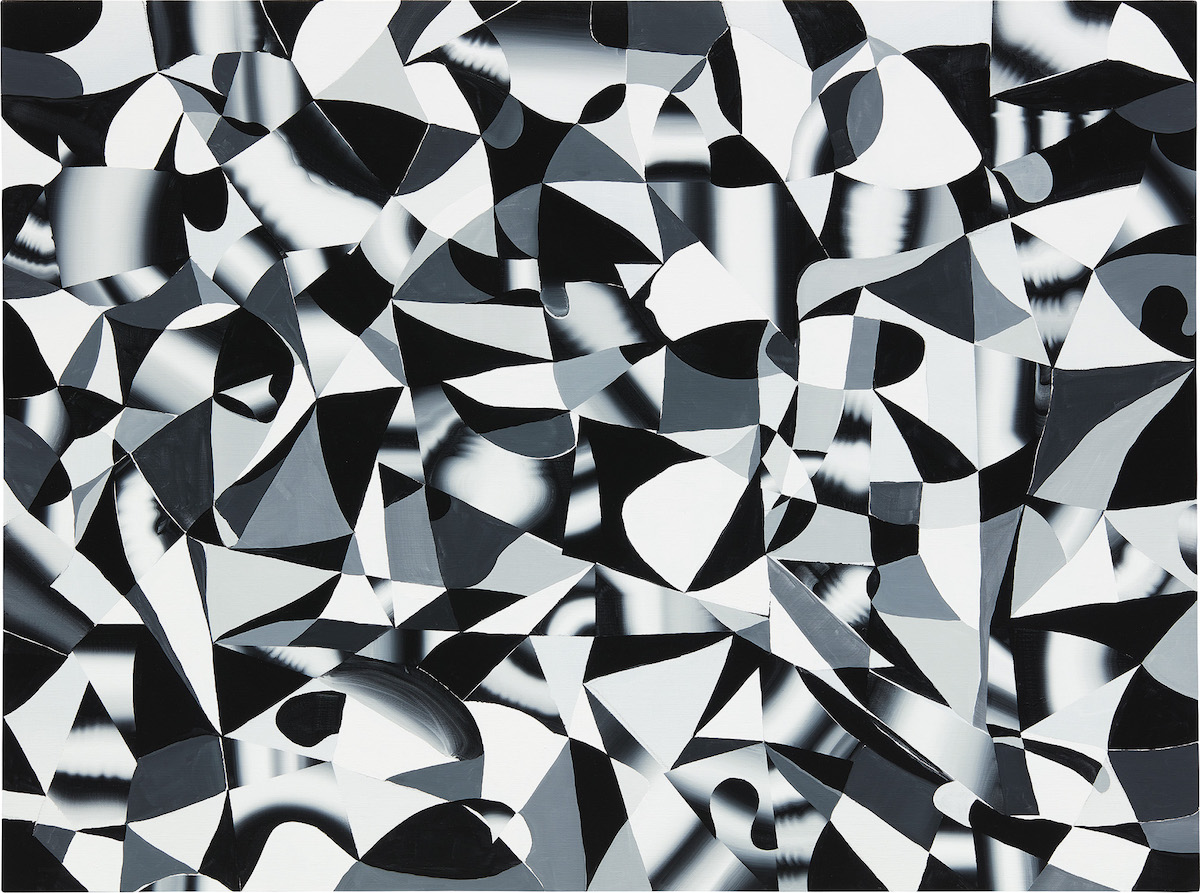 Kookie Limbo, 2012
acrylic gouache on linen
97.2 x 139.2 cm

Estimate:
HK$450,000 – 650,000
€52,200-75,300
$57,700-83,300
Best known for grey-scale paintings that combine abstract and figurative elements, Tomoo Gokita is one of the most internationally prominent contemporary Japanese artists. His precise technique, often characterized by abstract flourishes and gestural swipes, can be traced to influence from New York's Neo-Expressionists. In this playful manipulation of form, Gokita injects a sense of humor into his work, warping the archetypal into the absurd.
9) KAWS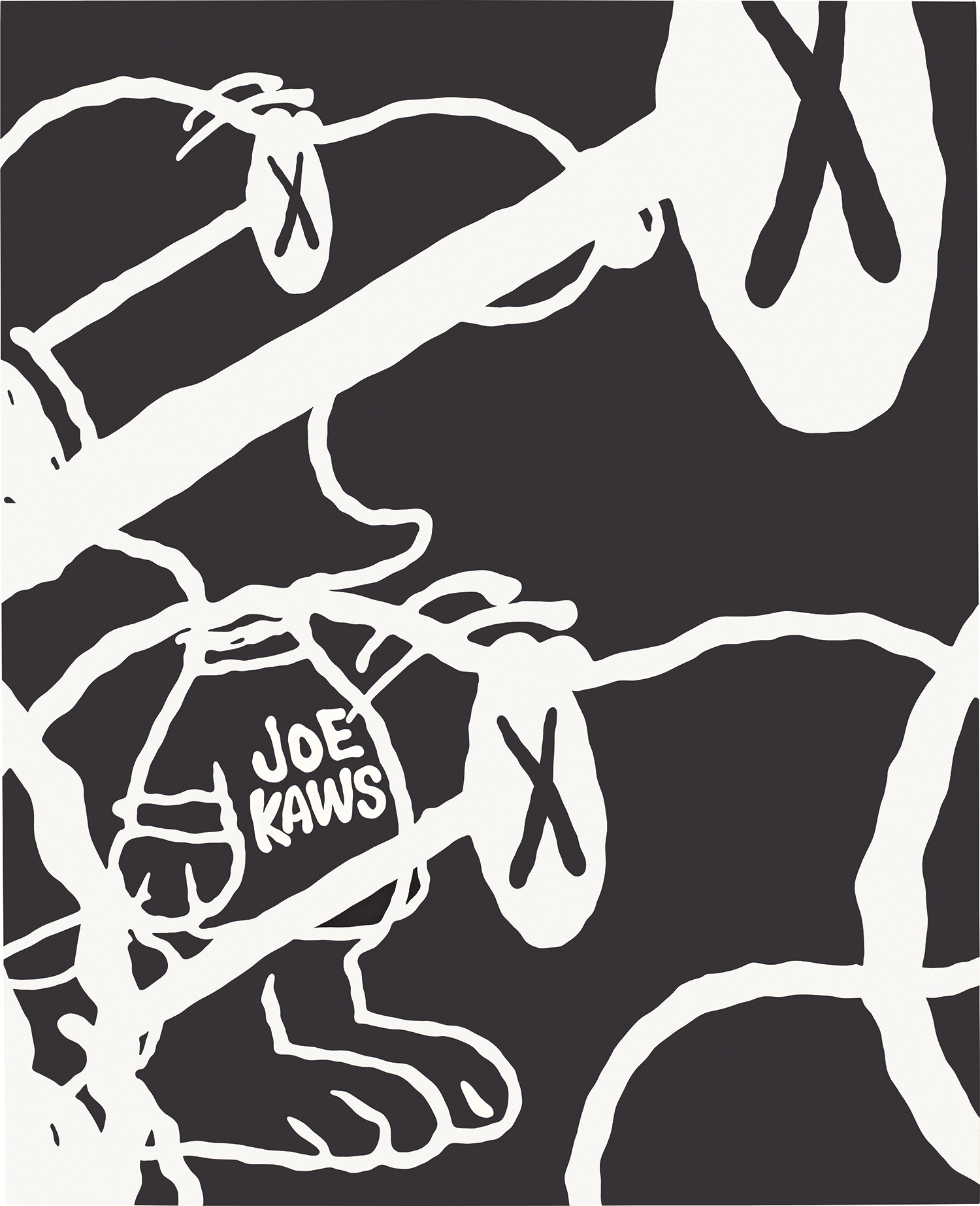 UNTITLED (MBFL10), 2015
signed and dated 'KAWS..15′ on the reverse
acrylic on canvas
188.5 x 154 cm. (74 1/4 x 60 5/8 in.)
Painted in 2015.
Estimate:
HK$2,500,000 – 3,500,000
€286,000-400,000
$321,000-449,000
KAWS draws from the comforting familiarity associated with popular cartoon characters, but also abstracts and reworks them with warped perspectives and frenzied outlines to elicit complex emotional responses from his viewers. With 'X's for eyes that conventionally represent death in cartoon culture, the present lot shows KAWS utilising his signature motif onto a familiar comic strip beagle character.
10) KAWS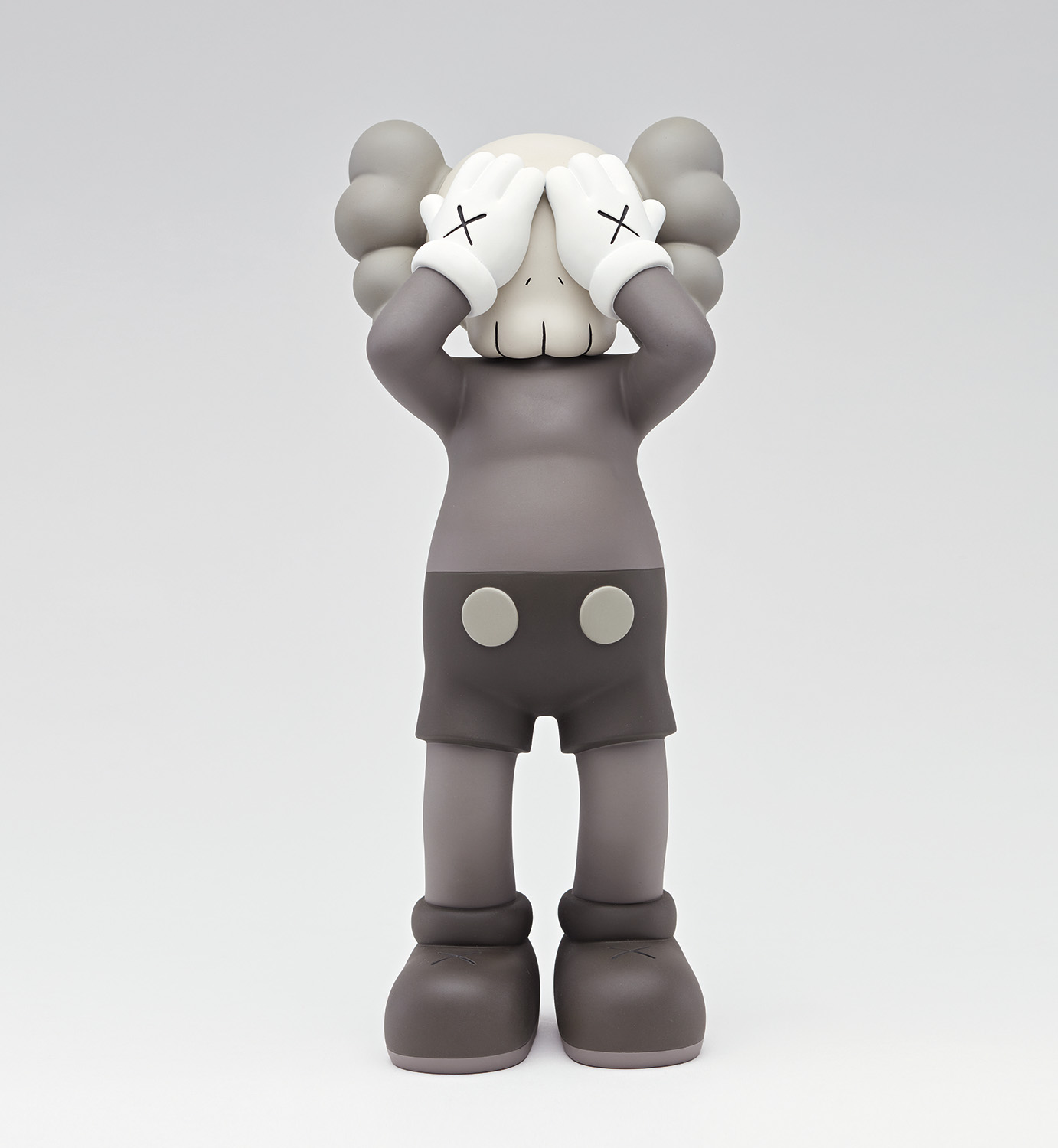 AT THIS TIME, 2016
bronze and paint
27.8 x 13.4 x 8.5 cm 
Estimate:
HK$800,000 – 1,200,000
€91,400-137,000
$103,000-154,000
'AT THIS TIME' presents KAWS' signature COMPANION figure standing alone with his head tilted backwards and his eyes sunk in his hands. The COMPANION's posture conveys myriad, contradicting emotions- spanning disbelief, rest, isolation and playfulness. From play to retreat, invitation to isolation, the COMPANION's pose conjures a poignant vulnerability that summons empathy from its viewers.