As we are fast approaching Valentine's Day, Larry's List is in a particularly romantic mood. Rather than putting together floral arrangements, we preferred to hand pick the top 10 (allegedly) happiest art collector couples, established and young, who either possess an extensive art collection or accomplished big achievements in the art world.
• Roman Abramovich and Dasha Zhukova
• Herbert and Dorothy Vogel
• Guy and Myriam Ullens de Schooten
• Liu Yiqian and Wang Wei
• Stephanie Seymour and Peter M. Brant
• Margaret Munzer and Dan Loeb
• Robert and Karen Duncan
• Neil Patrick Harris and David Burtka
• Lindsey and Patrick Collins
• James Roland and Becky Sparks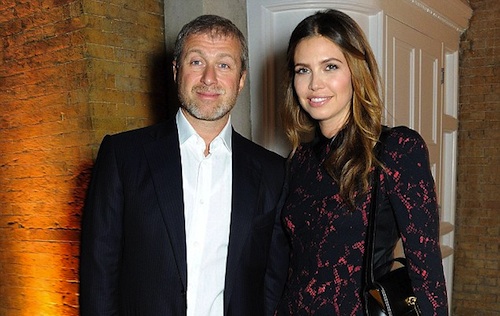 Roman Abramovich and Dasha Zhukova, Russia
The owner of England's Chelsea Football club, Roman Abramovich and art world darling Dasha Zhukova, are considered to be  the "it" art collecting couple. They are also placed at the top of Artnews Top 200 2014 most active buyers. Indeed, not only have they bought major group works from Ilya Kobakov (the priciest living Russian artist) in 2013, but both are also planning the construction of two museums in St Petersburg and Moscow.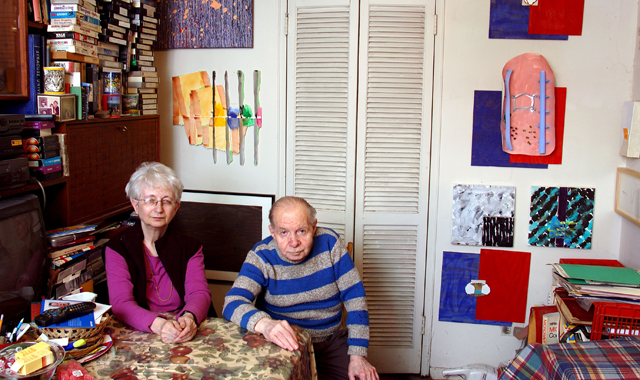 Dorothy and Herbert Vogel, New York
This little couple became legendary while decorating and cramming their 450 square foot one-bedroom apartment with an immense amount of artworks during the second half of the 20th century. The self-taught couple purchased works by Sol LeWItt, Robert Magold, Richard Tuttle, Donald Judd, Christo with modest salaries of a postal worker and librarian. In four decades, they assembled one of the most important private art collection of the 20th century. Herbert Vogel past away in 2012 at the age of 89.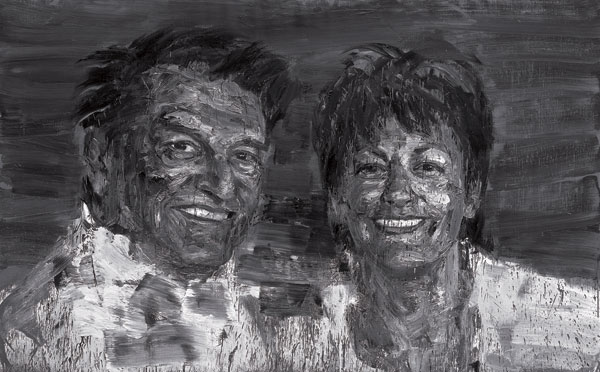 Guy and Myriam Ullens de Schooten, Beijing
Belgian billionaire, Guy Ullens de Schooten made his fortune running the family beet-sugar holdings and Weight Watchers International. Myriam is the founder of Mimi Fondation and new fashion company Maison Ullens. Their passion for China led them to build one of the world's most comprehensive collections of Chinese art, Ullens Centre for Contemporary Art (UCCA) in Beijing, China. Guy Ullens announced in 2011 that he would retire from UCCA and sell his collection in stages in order to start collecting younger artists, with a focus on India.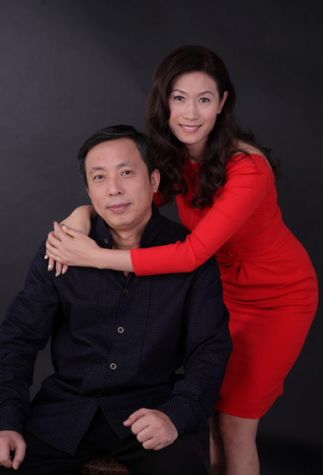 Liu Yiqian and Wang Wei, Shanghai
They are the owners of Long Museum and Long Museum West Bund in Shanghai, China. As being part of a new generation of wealthy Asians, they are China's best known art collectors. In two years, Wang and her husband spent nearly $317 million on art. Their collection comprises mostly of traditional Chinese art (notably calligraphy), contemporary and modern Chinese art, vast amounts of Chinese revolutionary art as well as artworks from celebrated artists such as Chen Yifei and Fang Lijun.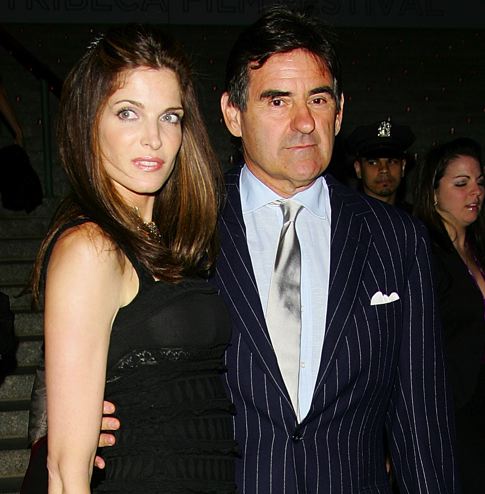 Stephanie Seymour and Peter M. Brant, Connecticut
The couple has one of the largest collections of American blue-chip art in the world. In addition, since the age of 19, Brant's fascination with Andy Warhol has led him to own  a vast array of Warhol's works. The collection also contains works from Jean-Michel Basquiat, Urs Fischer and Gavin Brown. His extensive Andy Warhol collection is on display at The Brant Foundation Art Study Center in Greenwich since 2009.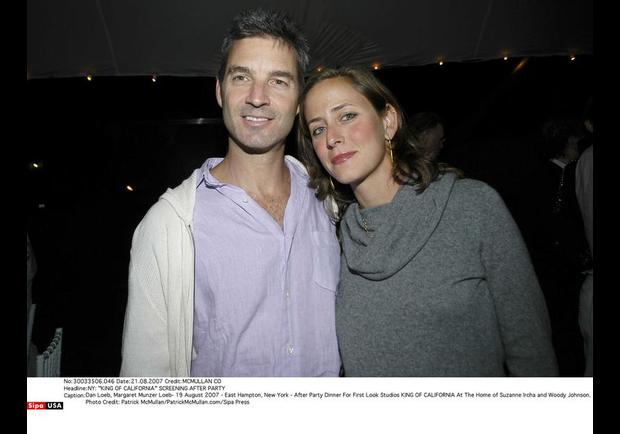 Daniel Loeb and Margaret Munzer, New York
The hedge funder Dan Loeb, and his wife, Margaret Munzer, are avid art collectors focusing mainly on post war and contemporary art with artists such as Richard Prince, Jean-Michel Basquiat, Andy Warhol, Mike Kelley and Cindy Sherman. "Business Insider" placed Loeb at the top of "Wall Street's 25 Most Serious Art Collectors" adding that he has his own curator.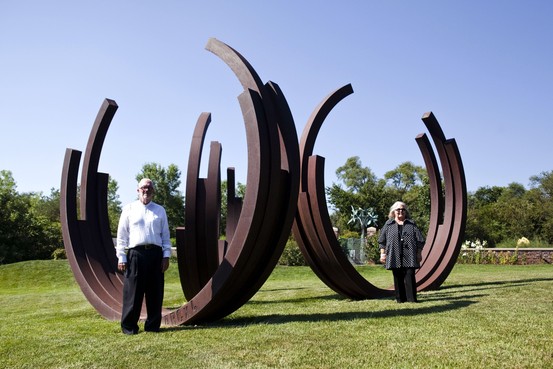 Robert and Karen Duncan, Lincoln
Living in Lincoln, Nebraska, their collection is among the 50 best in the United States. The collection encompasses over 2000 works from Louise Bourgeois, Yinka Schonibare and Bruce Nauman. The couple mainly focus on figurative and narrative art as well as outdoor sculpture such as Dennis Oppenheim and Sophie Ryder, which dot the 40 acre around their home.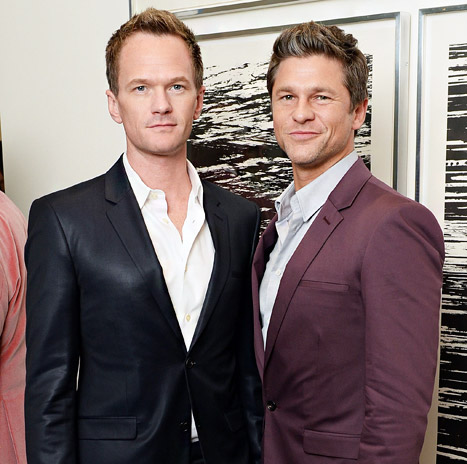 Neil Patrick Harris and David Burtka, New York Harlem
The recently wedded couple have been collecting for nine years, amassing a mysterious and macabre looking collection ranging from pop art, circus art to animal taxidermy. Their collection is currently housed in their newly refurbished 20th century townhouse in New York Harlem with their two children.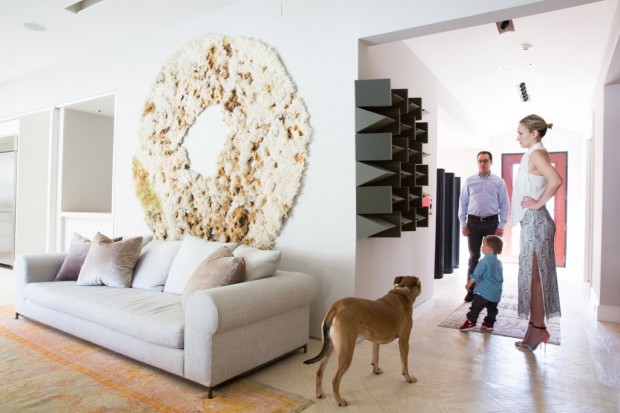 Lindsey and Patrick Collins, Dallas
Living in a recently refurbished and freshly designed 1940s house, they have collected works from Dan Finsel, Haroon Mirza, Cyprien Gaillard and Toni Burr since 2005. Through their travels and their regular attendance to art fairs such as Art Basel Miami and networking with other young collectors, they have rocketed to the top of the Dallas art scene.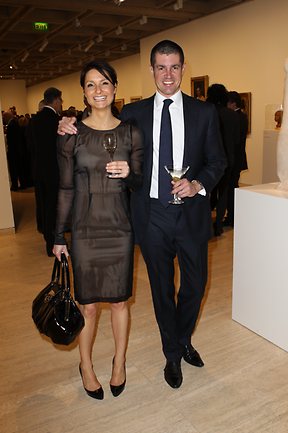 James Roland and Becky Sparks, Sydney
What started out as a promise to buy a piece of art as a wedding anniversary gift, developed into a passion and mission to support living and local artists from their generation. Over 8 years, they have acquired over 250 works, most of which are on loans to institutions, exhibitions and friends.
Feature image: Tracey Emin, "I Promise to Love You", from artspot.it
Claire Bouchara