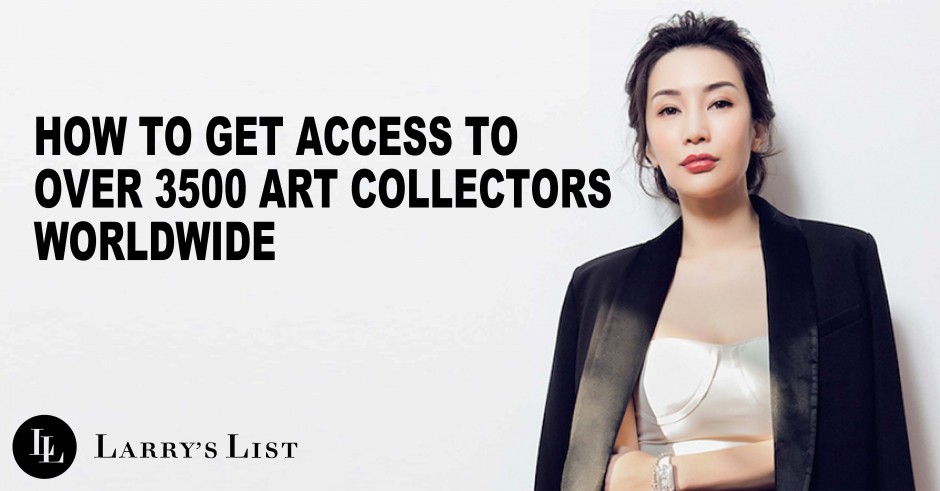 It's pretty simple: Buy your subscription to the Larry's List database today. It contains over 3500 collector profiles from over 70 countries.
• Which collectors are passionate about video art?
• Who are the private collectors in London, Brussels or Shanghai?
• And who could be your next client?
We can answer all of these questions.
Our collector profiles include information on
1 ) CONTACTS OF COLLECTOR
- Email and postal addresses
– Social Media: Linkedin, Facebook, Instagram
– curator / advisor contact
2 ) COLLECTION:
– Artists and artworks in collection
– Genres and media in collection
3) BUSINESS:
– Business information
4) ART ENGAGEMENT:
– Involvement in public museums and patrons circles, Donations, Loans
5) OTHER
- Whom is the collector having an affair with and how much did he spend at auction?
BUY YOUR DATABASE SUBSCRIPTION TODAY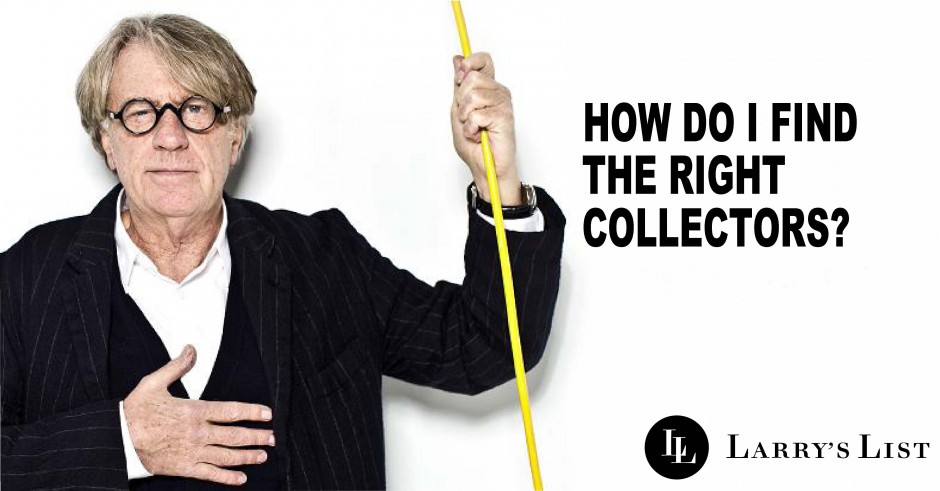 Just use our search bar to find your next client.
Once you bought access you can use the search bar to find collectors matching your criteria. You can either search for
- Country / City the collector is based in e.g. "France" or "Berlin"
– Collector Name like "Thomas Olbricht"
– Artist, which the collector collects such as "Damien Hirst" (P.S.: There are 176 Hirst collectors and Damien Hirst's own collector profile in our database)
– Genre,  which the collector collects e.g. "Street Art"
And where are these collectors based?
All over the world. Our database consists of the top 3500 collectors over 70 countries. Please find here a geographic breakdown:
38% Europe
28% North America
18% Asia
8% Latin America
5% Middle-East & Africa
3% Australia
Have we answered all your questions? If not, just send an email to contact@larryslist.com and we will get back to you immediately.
BUY YOUR DATABASE SUBSCRIPTION TODAY