The launch of the latest publication "About Painting" by the Wemhöner Collection is accompanied by a pop-up exhibition in Berlin.
Heiner Wemhöner is doing it again, in fact for the fourth time: He is publishing a book about his collection. Examining the works from the media perspective, the book gives an overview of paintings from the collection, which meanwhile holds over 700 works of all media. Equally interesting is that the book launch will be accompanied by a pop-up exhibition, which follows a completely new approach: a chapter from the book can be experienced via the show. Here, Georg Baselitz meets Guillaume Bruère; a haunting drawing by Dutch artist Erik van Lieshout enters into dialogue with the self-portrait in ink by London-based artist duo Tim Noble & Sue Webster; while the oil paintings of Peter Stauss interact with the folded canvas of Liu Wei.
"As long as the collection has not found a permanent home, we will continuously show parts if it in various venues at sporadic intervals," said Heiner Wemhöner.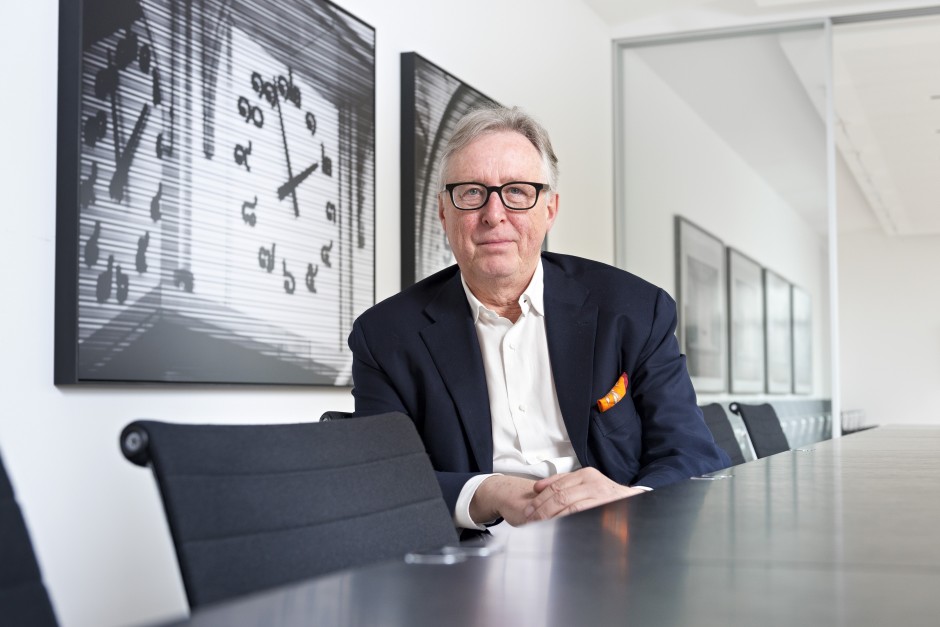 This year's pop-up show follows an exhibition that took place in spring 2014 in Berlin's Osramhöfen, displaying work from all media of the collection. The show was curated by Philipp Bollmann, also this year's curator.
The concept of a pop-up exhibition is interesting: it releases the collector from the permanent infrastructure of a physical space with all related overhead costs while, at the same time, allowing the collection to be brought closer to the public.
Hong Kong-based Burger Collection that has exhibited parts of their collection temporary in Berlin in 2009 and in Hong Kong in 2013 (see http://www.burgercollection.org/welcome/exhibitions.html), or the Vanhaerents Collection from Brussels, which was shown in Venice last year (http://www.vanhaerentsartcollection.com/en/exhibitions/heartbreak-hotel)*, are other examples of collections employing this approach.
For the Wemhöner Collection, the pop-up shows will build up to something more long-lasting: Larry's List is excited to hear that Heiner Wemhöner has plans to open a permanent space to present his collection in Berlin. It will be another contribution to the existing richness of private exhibition spaces in the city.
Book Presentation and Opening: Wednesday, 20 April 2016, 7 p.m. – 10 p.m. at Potsdamer Str. 83, 10785 Berlin (Galerie Judin)
<<ABOUT PAINTING>> is published in April 2016 by Kerber Verlag. Editor: Philipp Bollmann; texts: Ulrike Münter; design: ExtraGestaltung / Margarethe Hausstätter; ISBN: 978-3-7356-0201-5
We are now offering 5 invitations to for the opening reception on April 20th. If you are interested to join as Larry's List guests , please write to us at contact@larryslist.com.
* Vanhaerents Collection also runs a permanent space in Brussels.